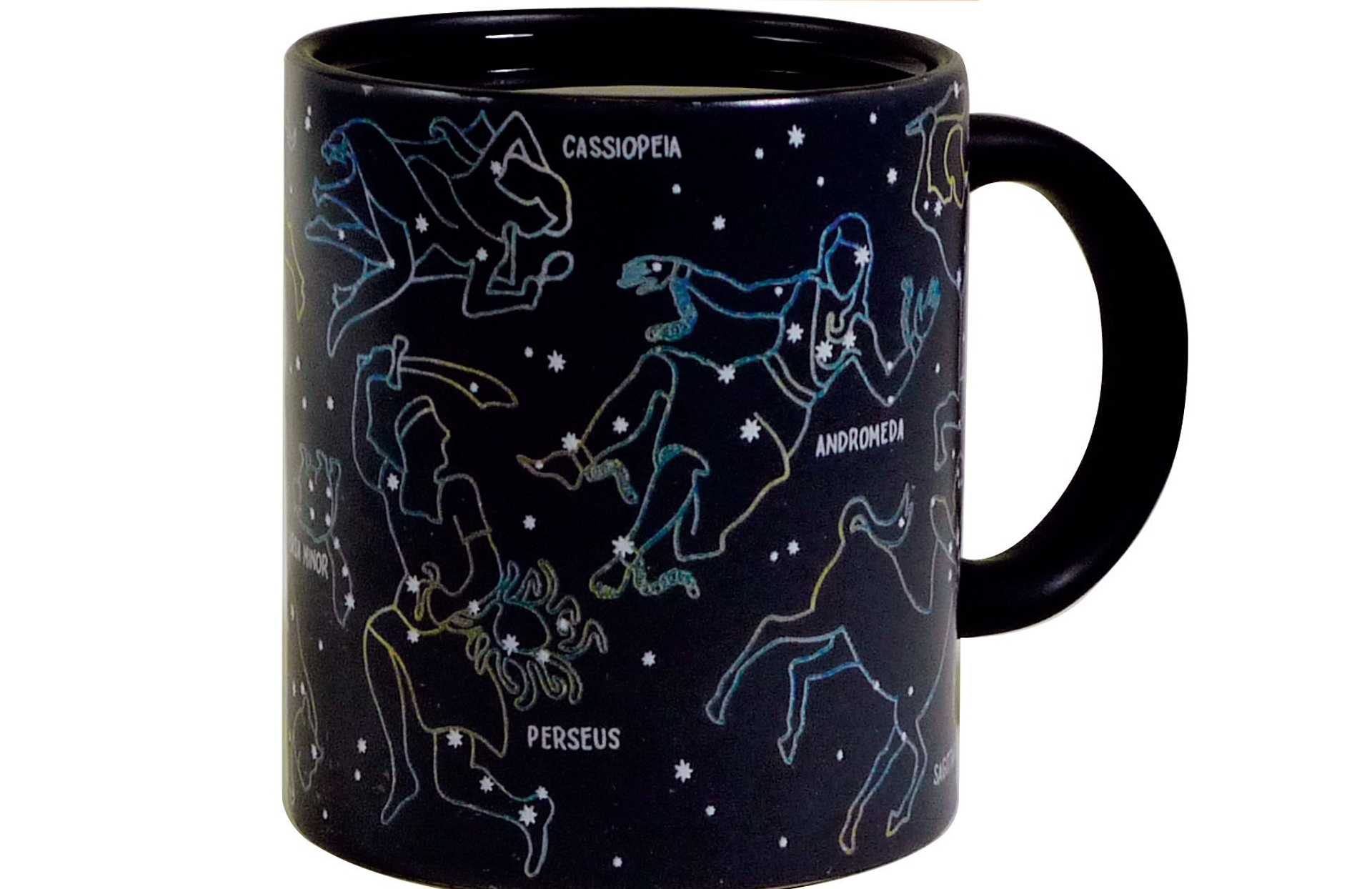 Heat Changing Constellation Mug
If you need a last second Christmas idea for a coffee drinker, this constellation mug might do the trick. When you pour in hot liquid, the constellations magically appear in the night sky on the mug. It includes these constellations:
Cassiopea
Perseus
Saggitarius
Hercules
Andromeda
Scorpius
Taurus
Ursa Major
Ursa Minor
Orion
Castor & Pollux
Get it on Amazon for $13.95.