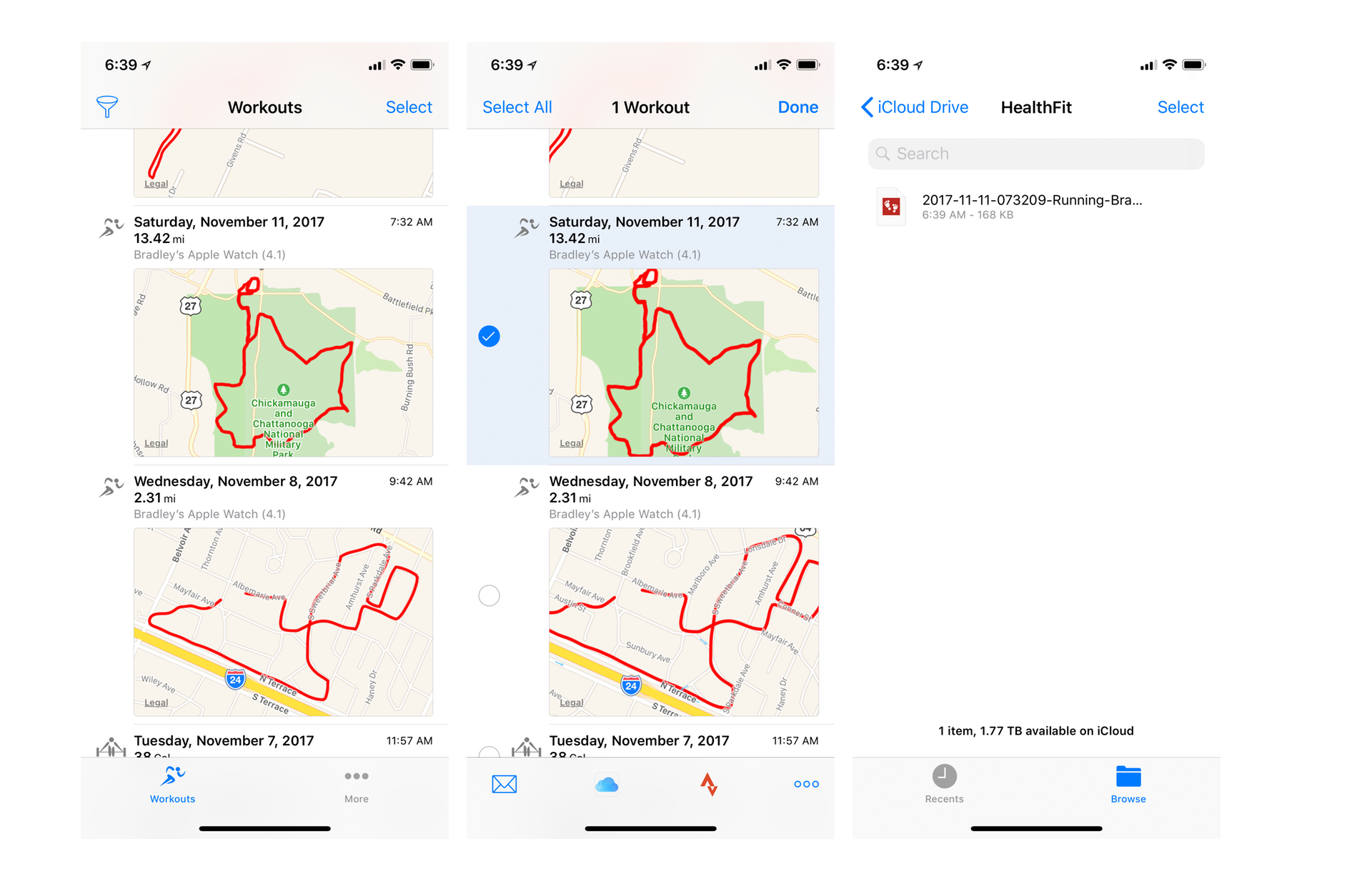 HealthFit – Export .FIT Files from Apple Watch
.FIT files are a common file format for fitness websites. It's supported by Garmin Connect, Strava, TrainingPeaks, Final Surge, and others RunKeeper. One downside of the Apple Watch workout ecosystem is that there is no way to export your data out.
As with many app categories, third party developers have come to the rescue. HealthFit has one simple job: export Activity app workouts into the .FIT file format. It can natively share to a few places, but I love the ability to just save it right to iCloud Drive and the Files app. You can then upload it wherever you want.
HealthFit is available on the App Store for $1.99.