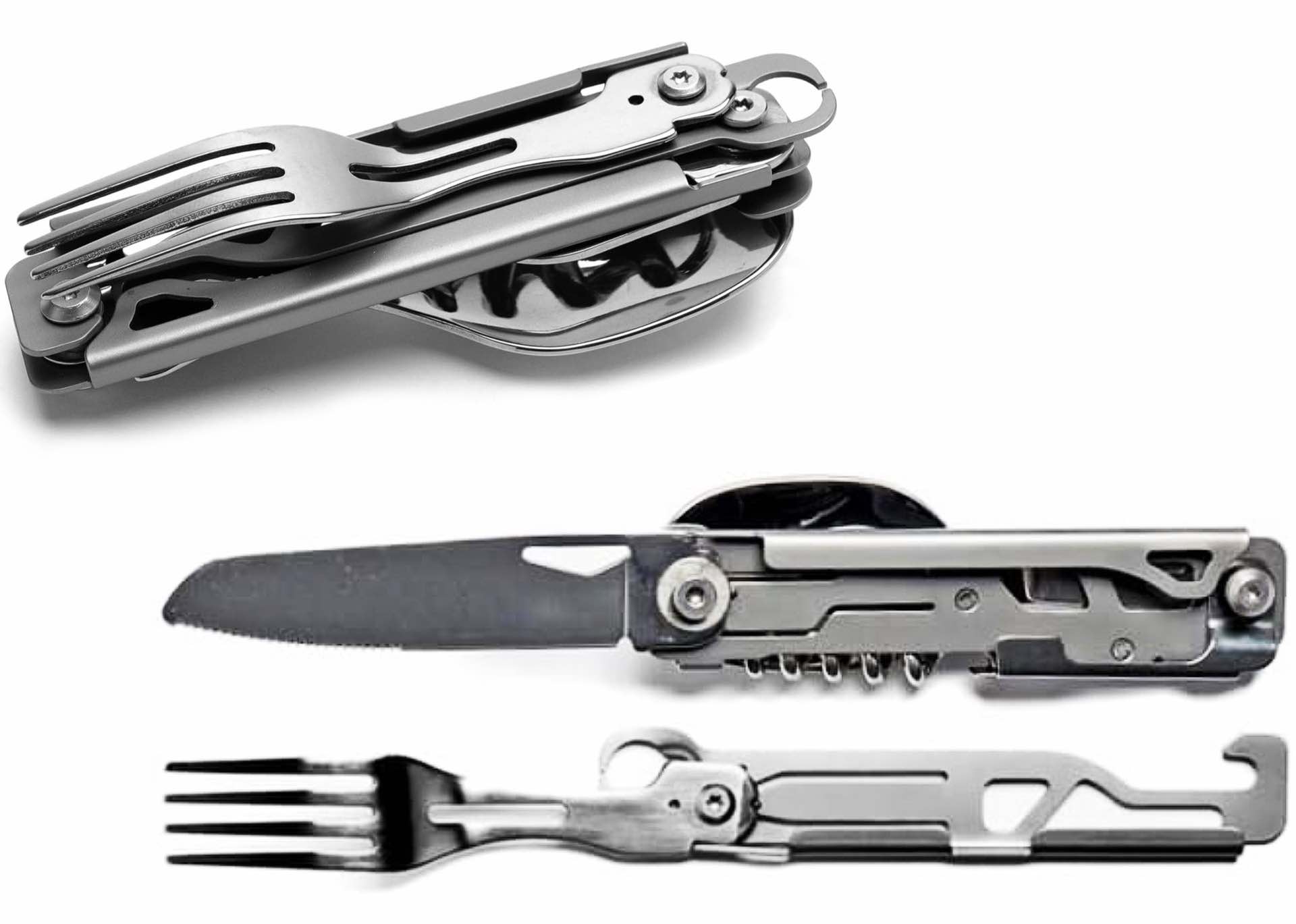 Hayvenhurst 6-in-1 Camping Utensil Multi-Tool
Hayvenhurst's stainless steel Camping Utensil Multi-Tool is a compact and portable camping accessory that includes a knife, spoon, fork, can opener, bottle cap opener, and wine corkscrew — all in one convenient package.
I've seen enough things like this that my initial thought was, "That's a nice-looking gag gift," but it actually turns out to be a well-made tool with a bit of clever design behind it.
With a simple slide motion, the folding fork clicks and separates from the main chassis, thereby granting access to the knife tucked within. You can see how it works in this guy's demo video:
It's kind of crazy how much they were able to fit into this thing, and opening and closing each of the various tools has such a satisfying *click* to it.
Get this awesome little eating utensil multitool for $17 on Amazon.