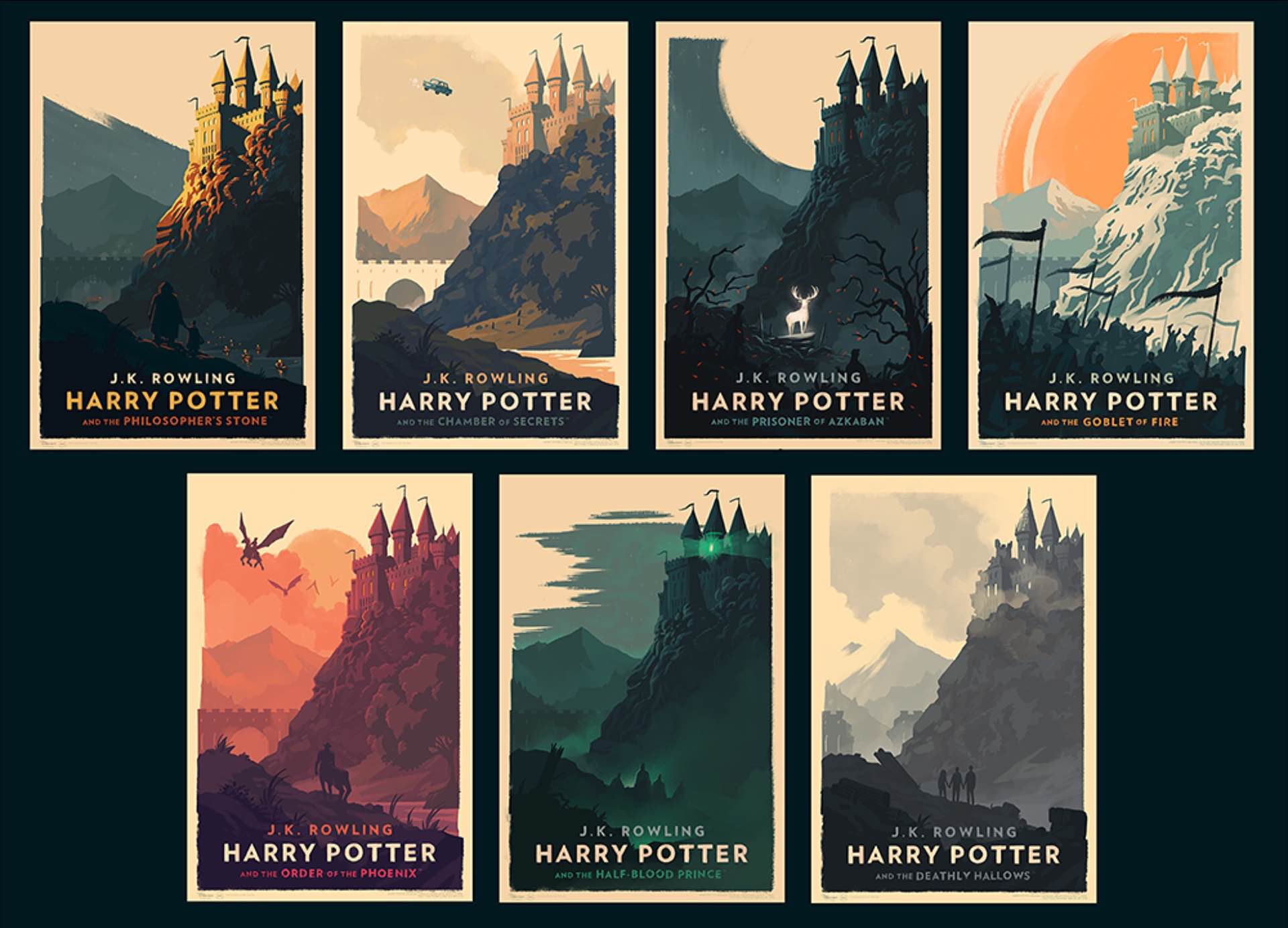 'Harry Potter' Print Set by Olly Moss — Available for a Very Limited Time
In collaboration with Pottermore — the official online home for all things Harry Potter — artist Olly Moss created iconic, exclusive artwork for the German Harry Potter audiobook series. It was also announced that the series of covers would be sold as posters for a very limited time; as in, you only have until Tuesday, October 25th at 3pm BST (which for me will be 9am here in CST) to order.
From the Pottermore announcement:
The posters have a nostalgic feel to them; the colour palette is that of 1950s seaside towns, steam trains and long summer holidays. 'I was just a big fan of 1950s design,' Moss explains, 'and it just seemed like a natural fit. I really liked the idea of Harry getting on a train and going somewhere exciting every year. There is something very British about that. That period of design – and obviously Harry Potter – is steeped in that imagery and I wanted to bring those two things together.'

As with Olly's Harry Potter eBook covers revealed last year, each poster is brilliantly complex. A simple design hides layers of detail that offer more than first meets the eye. 'I tried to fill them with as many little details as I could within the constraints of keeping the composition and the viewpoint the same every time,' says Moss.
Each hand-numbered giclée print is 16″ x 24″. While the time left to order is limited, the series isn't exactly "limited-edition"; that is, they've promised to fulfill every order placed before the deadline. Just know that since they're waiting until all orders are in before having them printed, it'll be two or three months before they start shipping.
Here's the list of prints and their respective iBooks (which is an excellent way to read the series, if you haven't tried it yet):
Each print can be bought for $50 a pop, or you can get the entire set for $275. Again, the deadline is only a couple days away, so act fast!