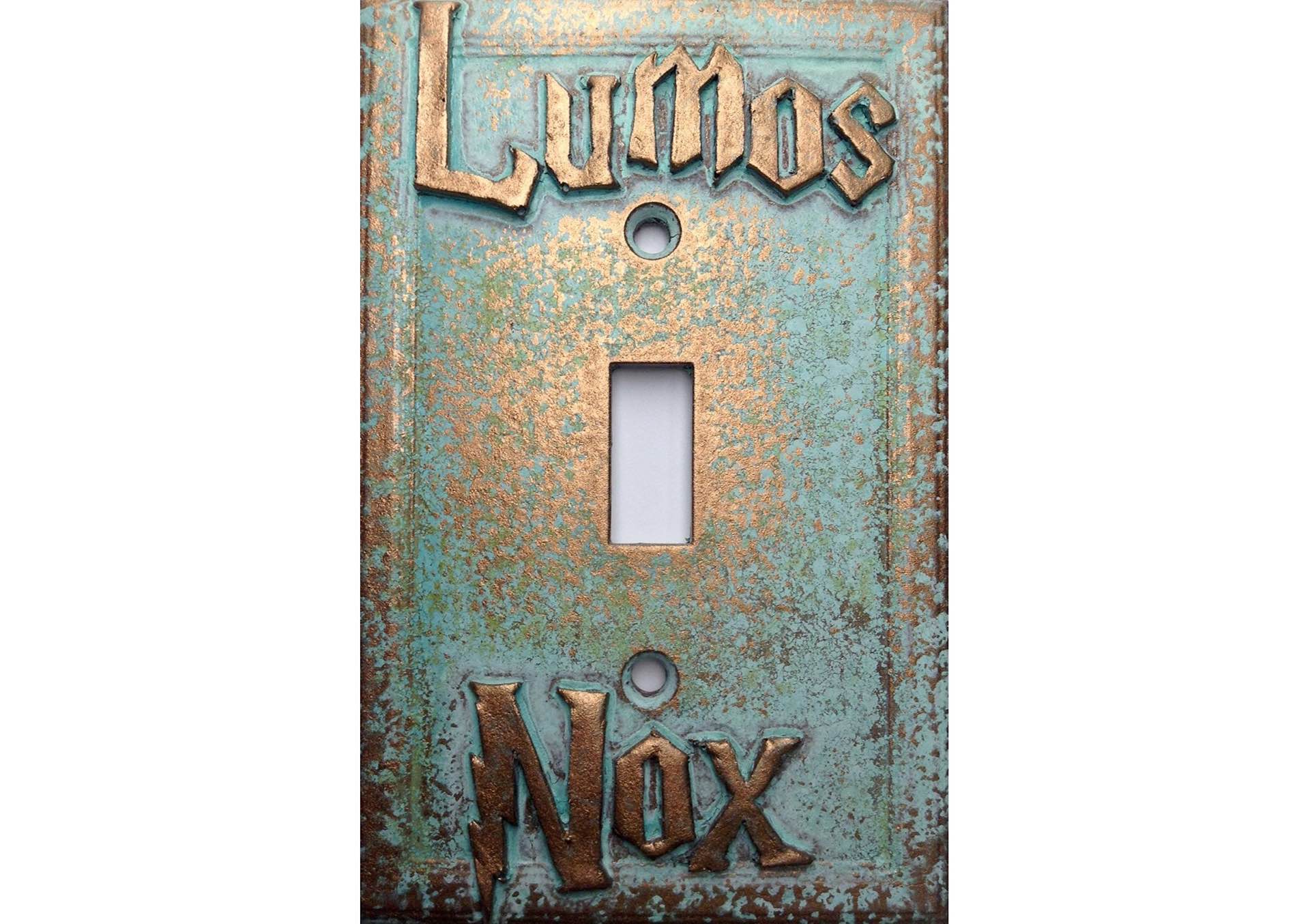 'Harry Potter' Lumos/Nox Light Switch Cover
This Harry Potter-inspired Lumos/Nox light switch cover — designed by Derrick Kendall of Sci-Collectables — is an easy way to add a little magic to your home or office. Fans of the series will know that the wizard spell Lumos creates a bright light at the tip of one's wand (much like a flashlight), while the counter-spell Nox extinguishes it. This light switch cover takes that idea and runs with it.
The base material of the cover is actually a kind of plastic painted to look like aged copper with a patina (which the two included screws are painted to match) and with a custom raised/embossed design for the words Lumos and Nox. It fits all standard US light switches and is easy to install.
The light switch cover comes in single switch ($14), double switch ($20), triple switch ($25), and decorator switch ($13) versions.