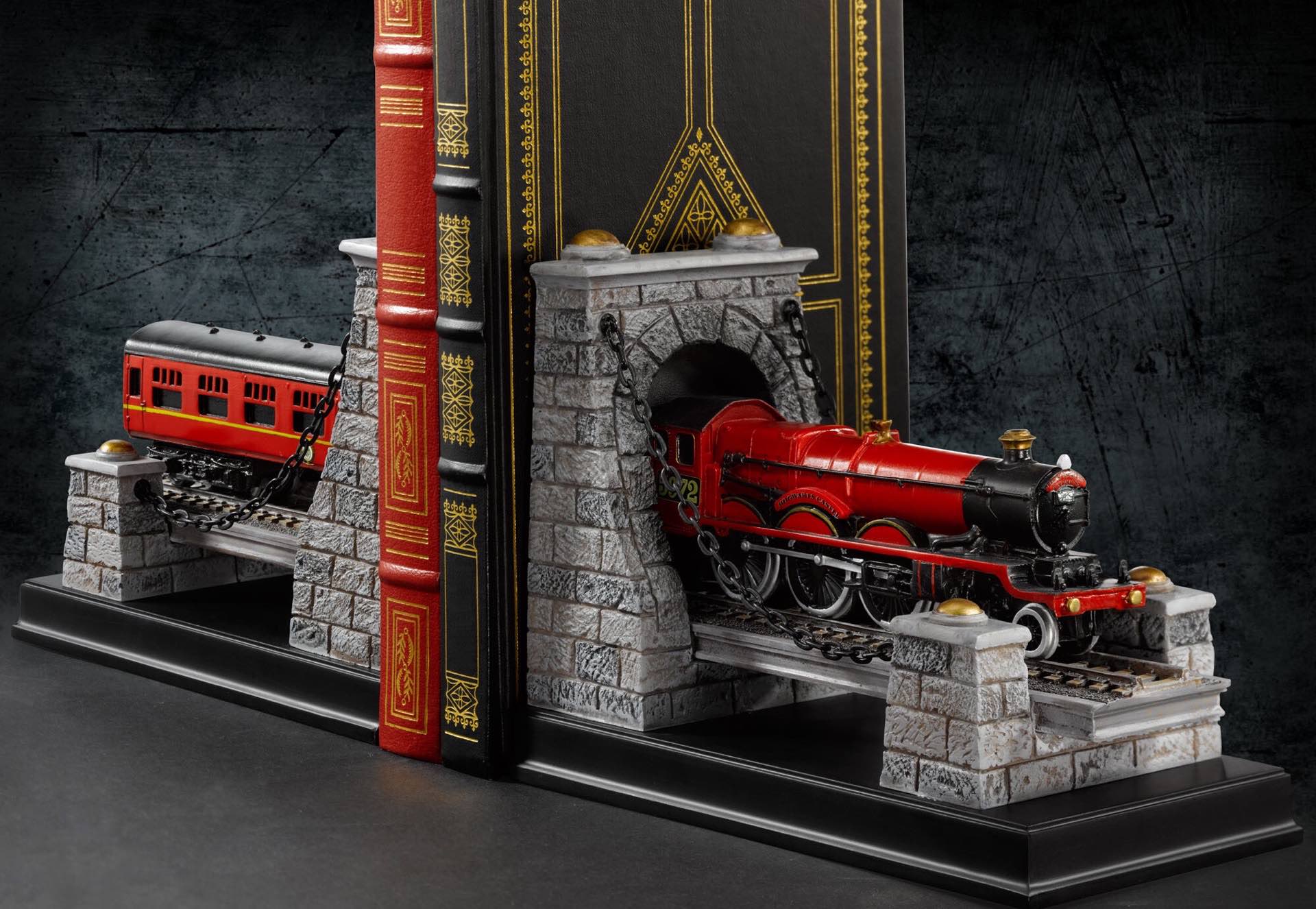 Harry Potter "Hogwarts Express" Bookend Set by The Noble Collection
If you're super into Harry Potter collectibles then you probably already know about The Noble Collection, but in case you don't, they're a company that makes a bunch of officially licensed HP merchandise and movie prop replicas.
Today I'll point your attention to their Hogwarts Express bookend set, modeled after the series' train of the same name. The magical express is presented as a hand-painted set of two bookends, depicting the engine and carriages respectively entering and exiting a "tunnel" through your books.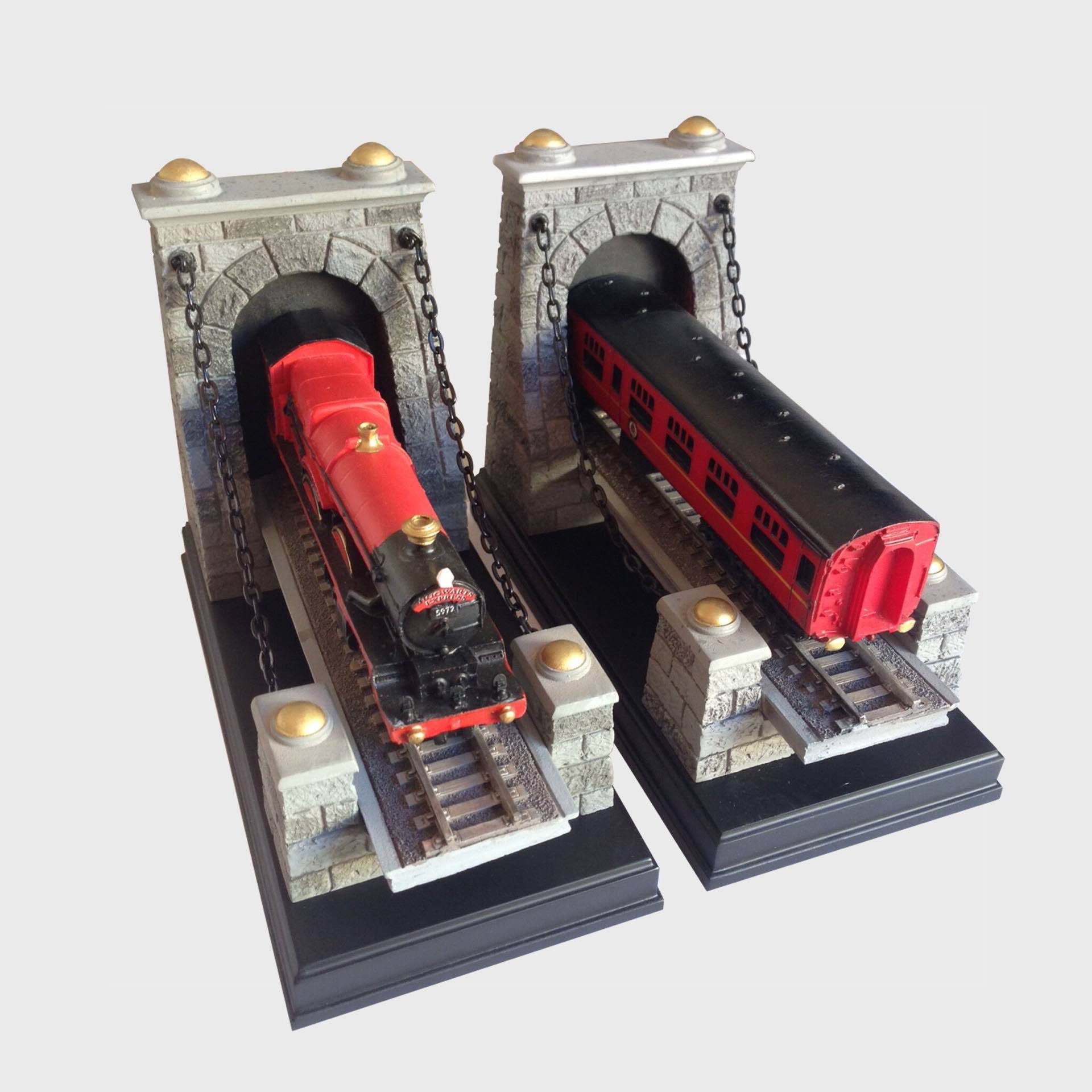 The bookends are heavy and well constructed, capable of holding quite a few books with ease. They'd work nicely with your fancy schmancy hardcover collection, or those big illustrated editions they've been putting out the past few years.
You can order the set directly from The Noble Collection or from Barnes & Noble for $95. You can also find them on Amazon if you've got credit to spend, but the current seller there (as of March 9th, 2020) has them listed for a whopping $128, so you'll have to be the judge of that one.