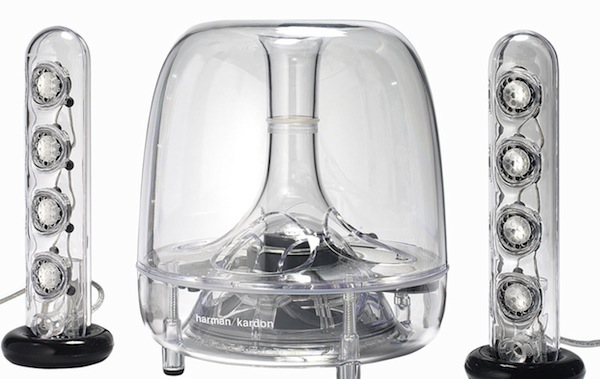 Harman Kardon Soundsticks III
Harman Kardon's Soundsticks have been around since most of Apple's hardware matched the sound system's transparent plastic hardware. The third generation features 40 watts of power, a 3.5mm stereo connection and touch volume controls.
I had the second-generation speakers in college, and they got me through many long hours of homework. The unique looks and good sound always led people to comment on them. With these updates, the new version only improve on what was already a great set of speakers.