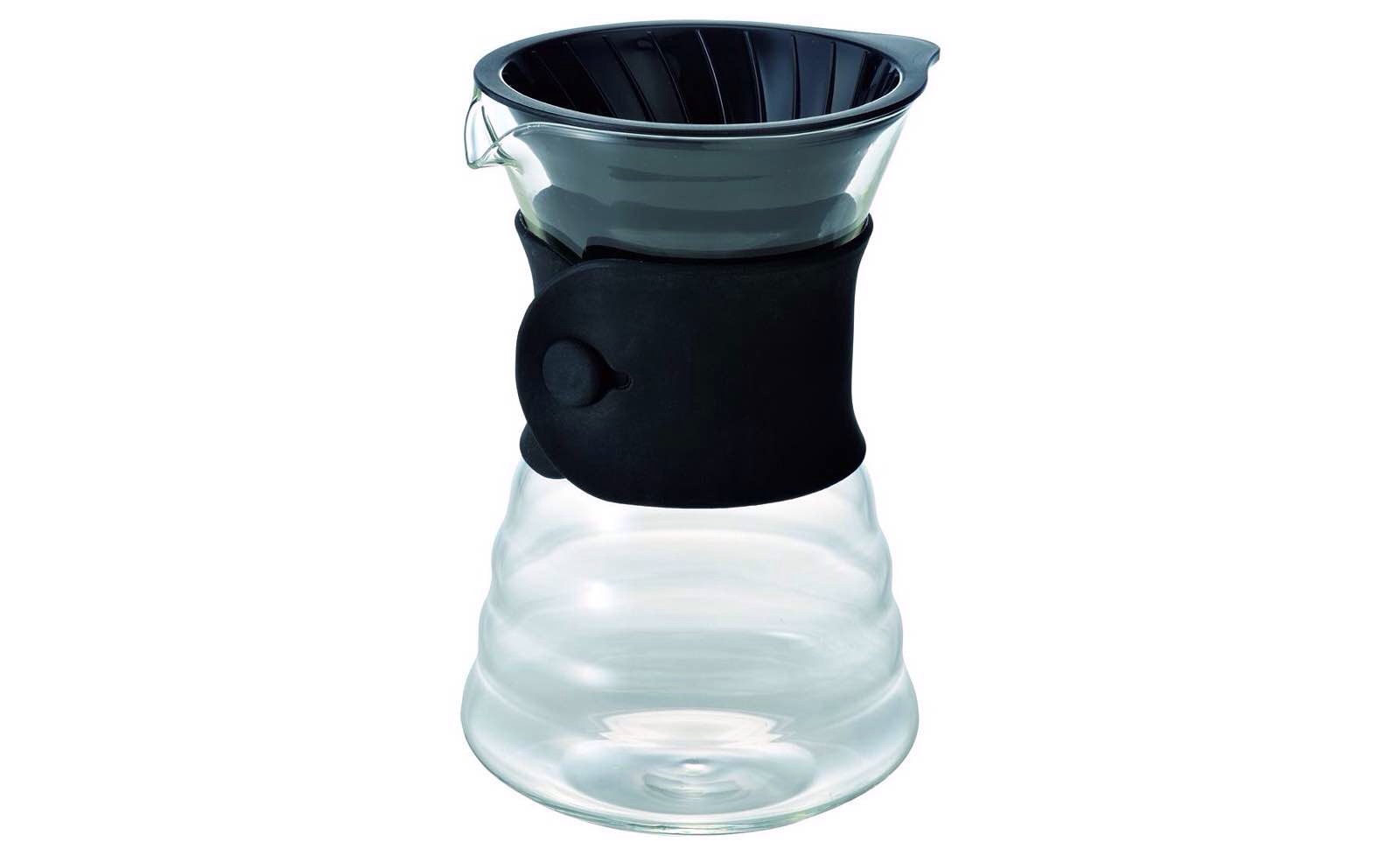 Hario V60 Drip Decanter
Pour-over coffee aficionados need no introduction to the simple and awesome Hario V60 drip brewer. Even so, we bet some of them would love to brew more than a single cup at a time without having to spring for a Chemex.
Hario's got you covered. Their affordable V60 drip decanter, a Chemex-like glass carafe with silicone grip, can brew a couple large cups of coffee or a few regular-sized ones (approx. 700 – 800 ml) at once. The removable grip and included plastic cone filter are easy to wash. The heat retention isn't quite as good as a Chemex's, but for us this is a relatively minor quibble. If you happen to already own something like an Able Brewing Kone, you can at least avoid having to buy disposable paper filters for the thing.
Get it on Amazon for $22.