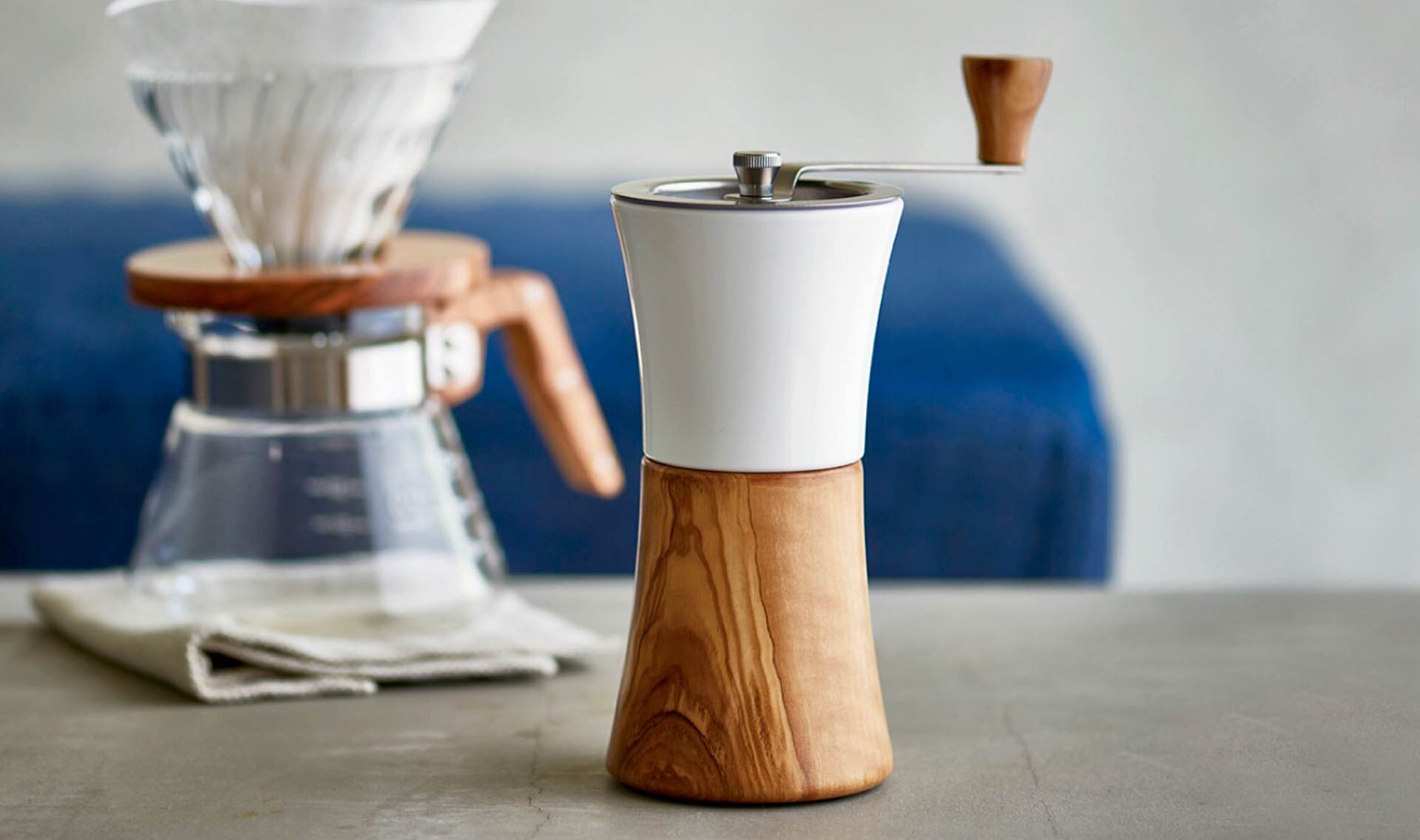 Hario Ceramic & Olive Wood Coffee Mill
Hario's ceramic + wood coffee mill has a simple yet eyecatching design, sporting a combination of ceramic hopper and olive wood container in an hourglass shape that fits perfectly in your grip. It holds up to 30g of coffee grounds, and the burr is also ceramic so there's no metal smell or rusting to worry about. The burr can be adjusted 20 steps between coarse and fine by turning the nut under the hopper, which for most people is plenty enough fine-tuning.
Get the mill for $90 at Amazon.