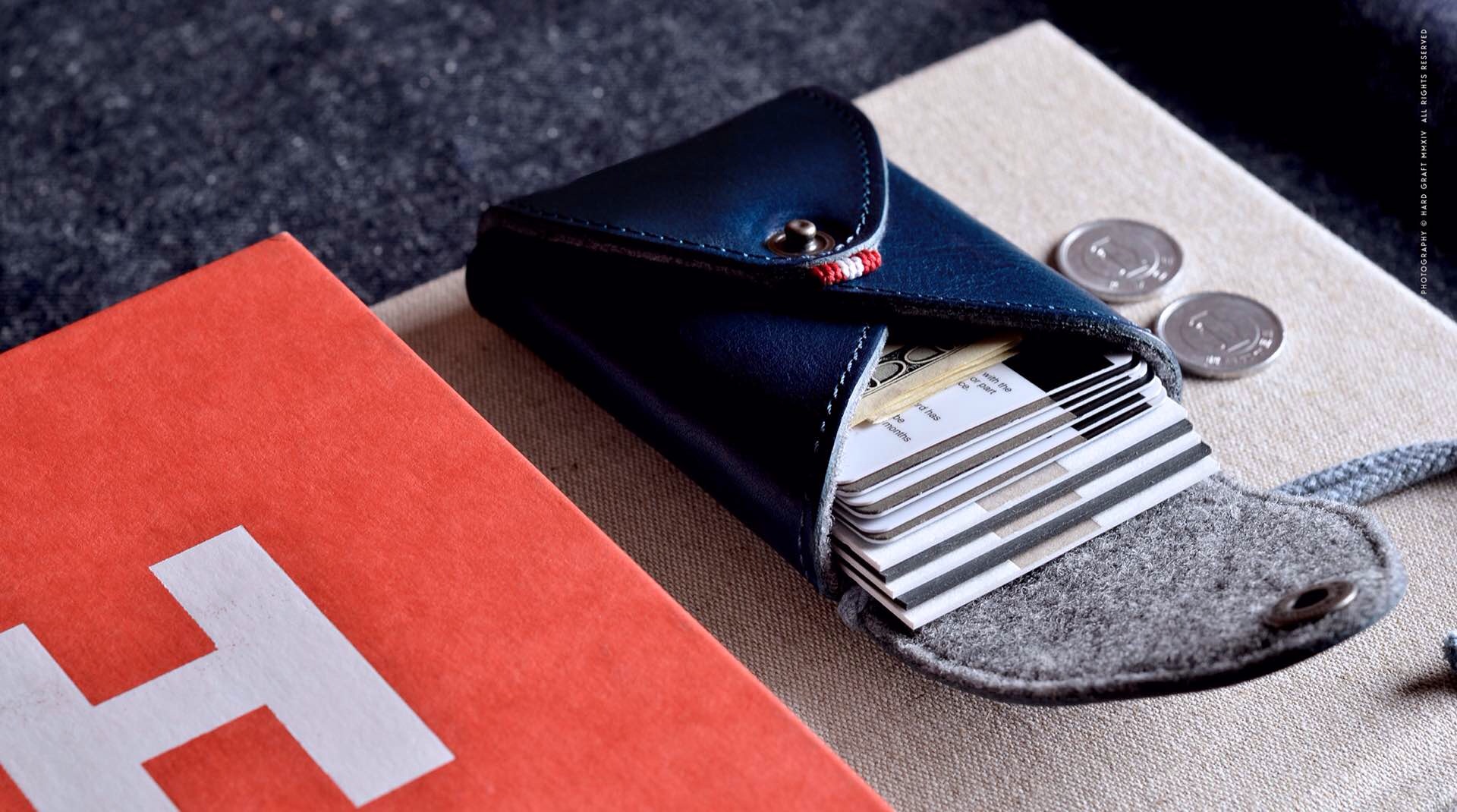 Hard Graft's "Ocean" Edition Box Card Case
The latest edition to Hard Graft's Ocean Collection, this gorgeous Box Card Case is ideal for holding small items on the go — money of all kinds (or up to 15 credit cards), Lightning cables, earbuds, a set of keys…you name it. It snaps shut to keep your stuff secure, and is handmade from Hard Graft's usual combination of premium Italian leather and wool. Plus, it sports a handy cord made from Japanese cotton.
Get it for about $73 USD at Hard Graft.