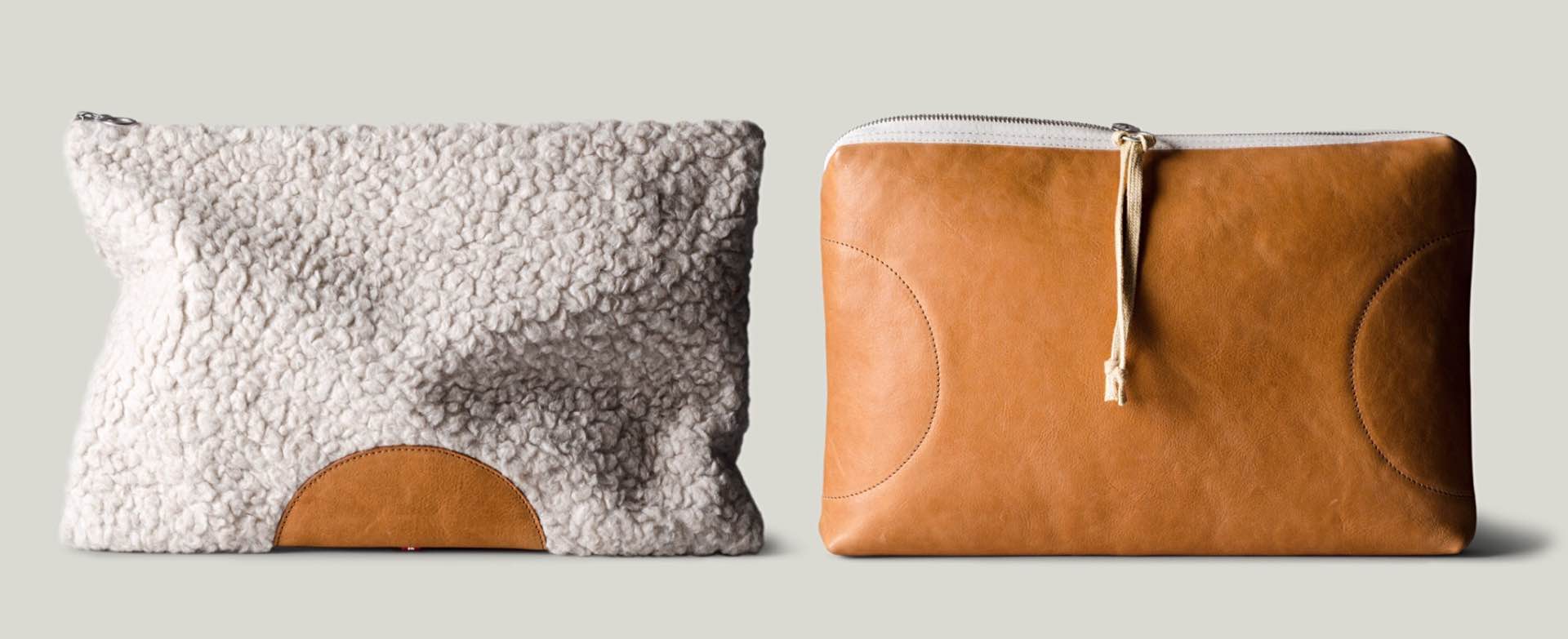 Hard Graft's New "Volume Two" Folios
In the past couple weeks, the folks at Hard Graft have unveiled two handsome new folios as part of their "Volume Two" collection. (I would link the collection directly, but there seems to be no way to do so; you'll have to open their site's sidebar and click the link there.)
The folios are:
Leather Folio, Volume Two ($195) — Made from naturally vegetable-tanned, washed leather and lined with grey cotton twill. Also sports a cotton cord zipper pull.
Sherpa Folio, Volume Two ($175) — Made from Italian wool-blend fabric and lined with gray cotton twill. Has a smooth leather grab patch at the bottom for luxurious carry. (This folio is currently out of stock as of Dec. 28th, 2016. You can sign up to be notified of its return on the product page.)
Both folios are designed to hold a 13″ MacBook or 12.9″ iPad Pro, plus documents and other small miscellany. They also both have two small inner pockets for charger cables, your iPhone, etc.