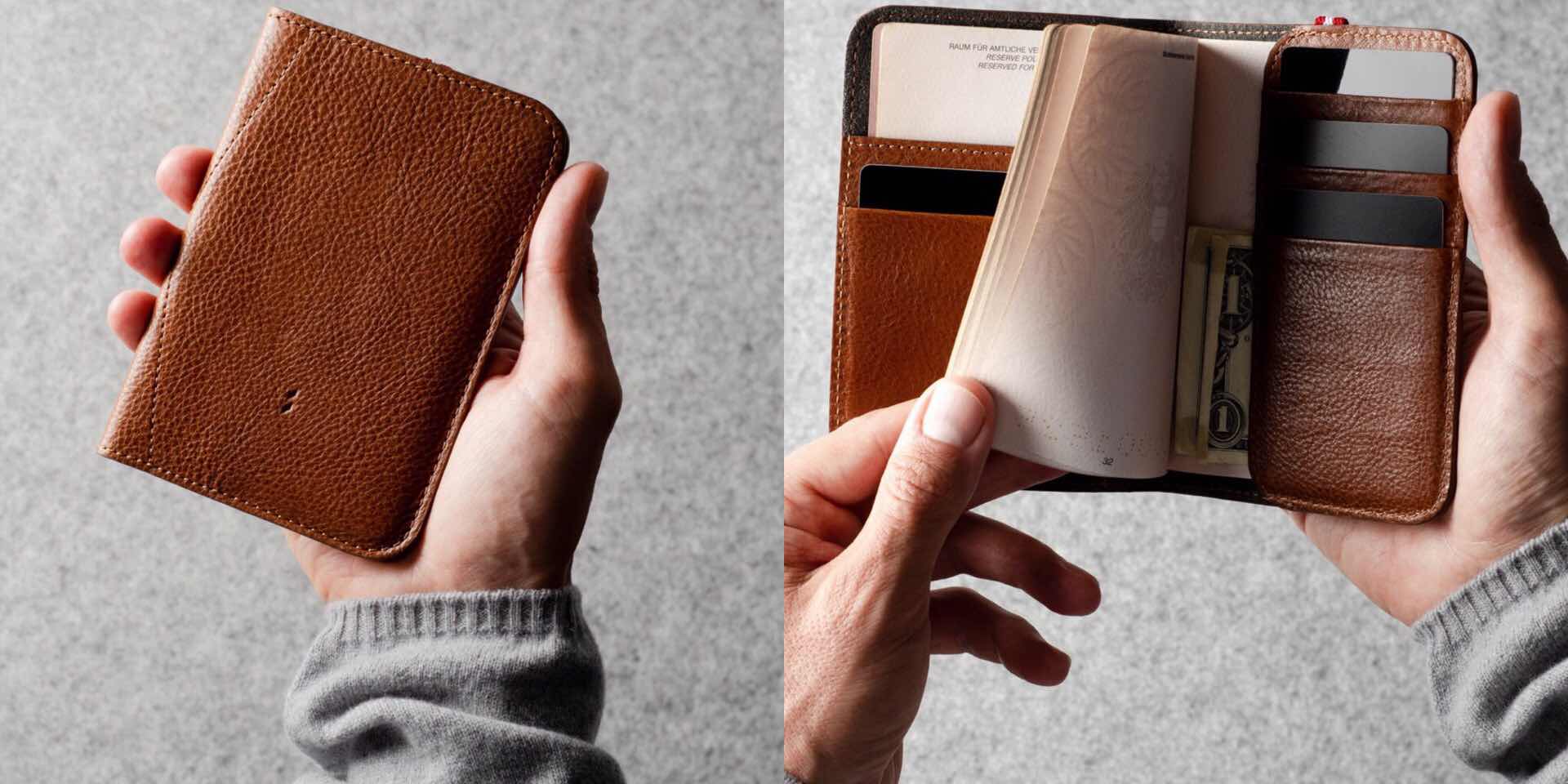 Hard Graft's Trip Passport Cover
Hard Graft's new Trip Passport Cover is designed to fit seamlessly into your travel routine. It's a slim Italian leather cover that virtually all passports will fit into, meaning it will fit into your back pocket just fine. The inside is lined with a soft microsuede material and sports a total of 4 card slots (1 left, 3 right). The same large pockets used to hold the passport itself also work well for stashing a few cash bills.
Get the cover for €150 (~$171 USD / £134) at Hard Graft.