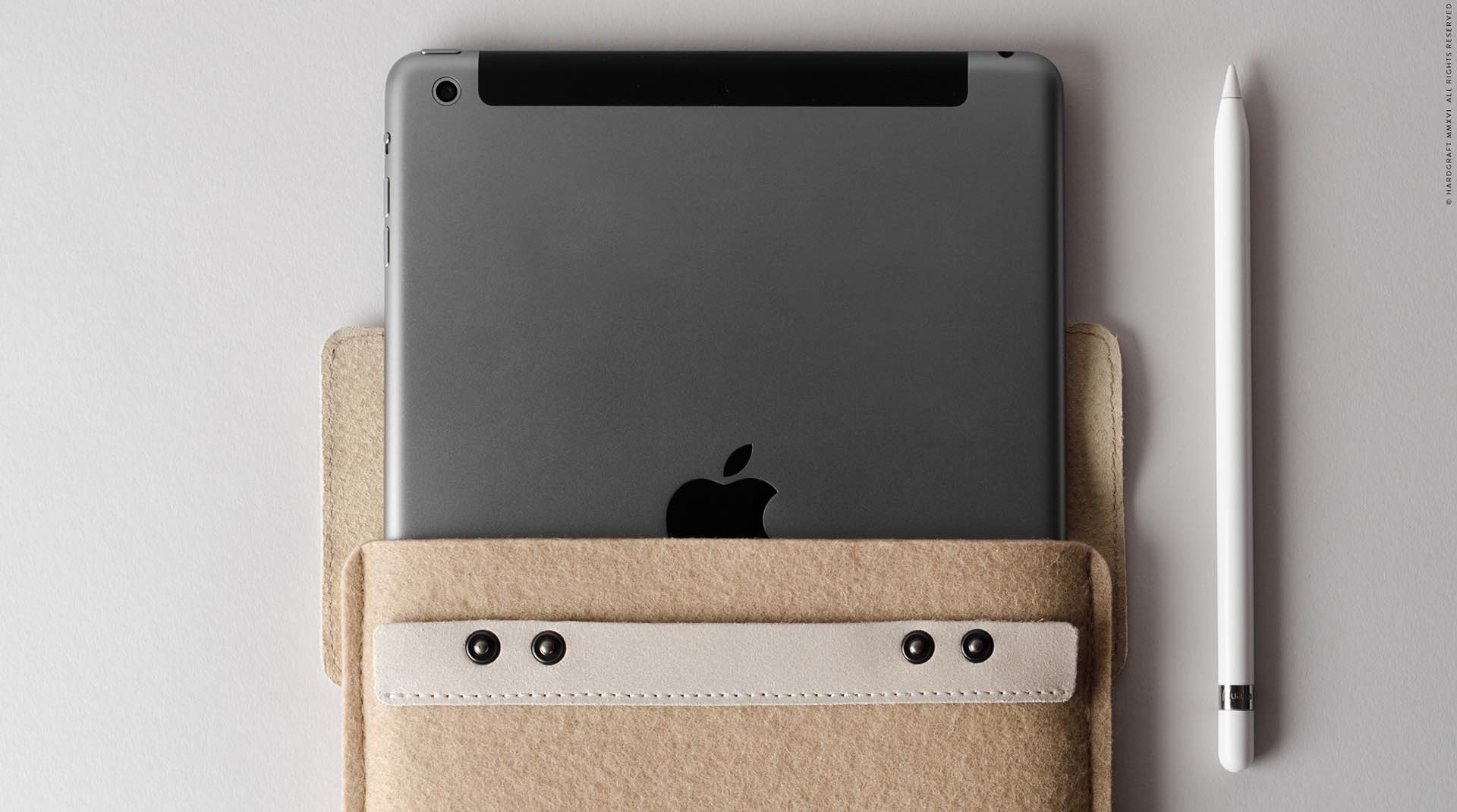 Hard Graft's New "Tilt" Case for iPad Pro 9.7″
Hard Graft's new Tilt case for iPad Pro 9.7″ is a soft, beautifully tactile, and protective case that also functions as a support stand. It's handmade from unique felted wool and white coated suede, and sports two dual-snap metal enclosures (don't worry, they don't touch the iPad).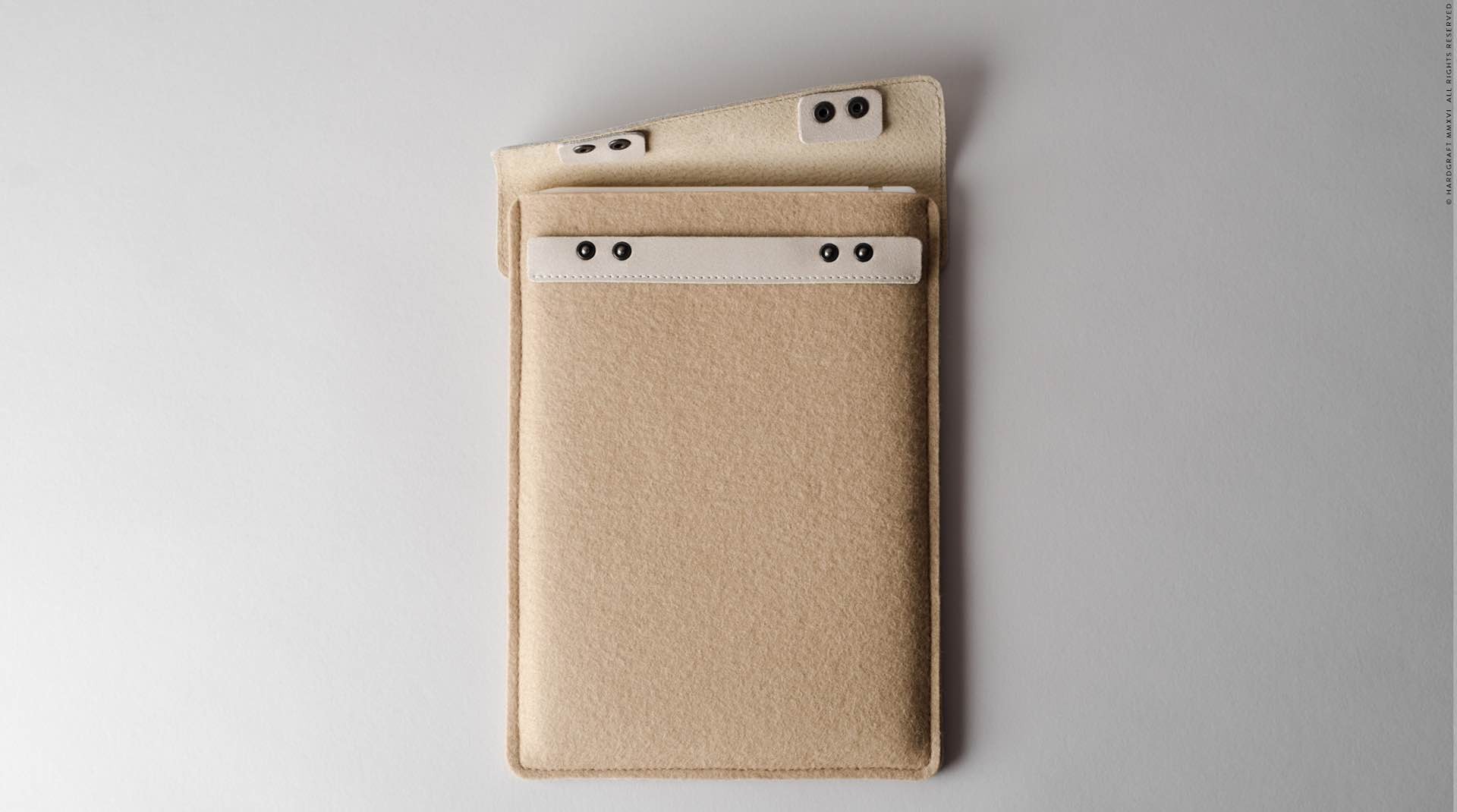 The bottom of the case can be rolled upward, giving the iPad Pro an angled place to rest while you watch/read/work/etc. The suede "tabs" surrounding the buttons on the inside flap hold the iPad in place, like so: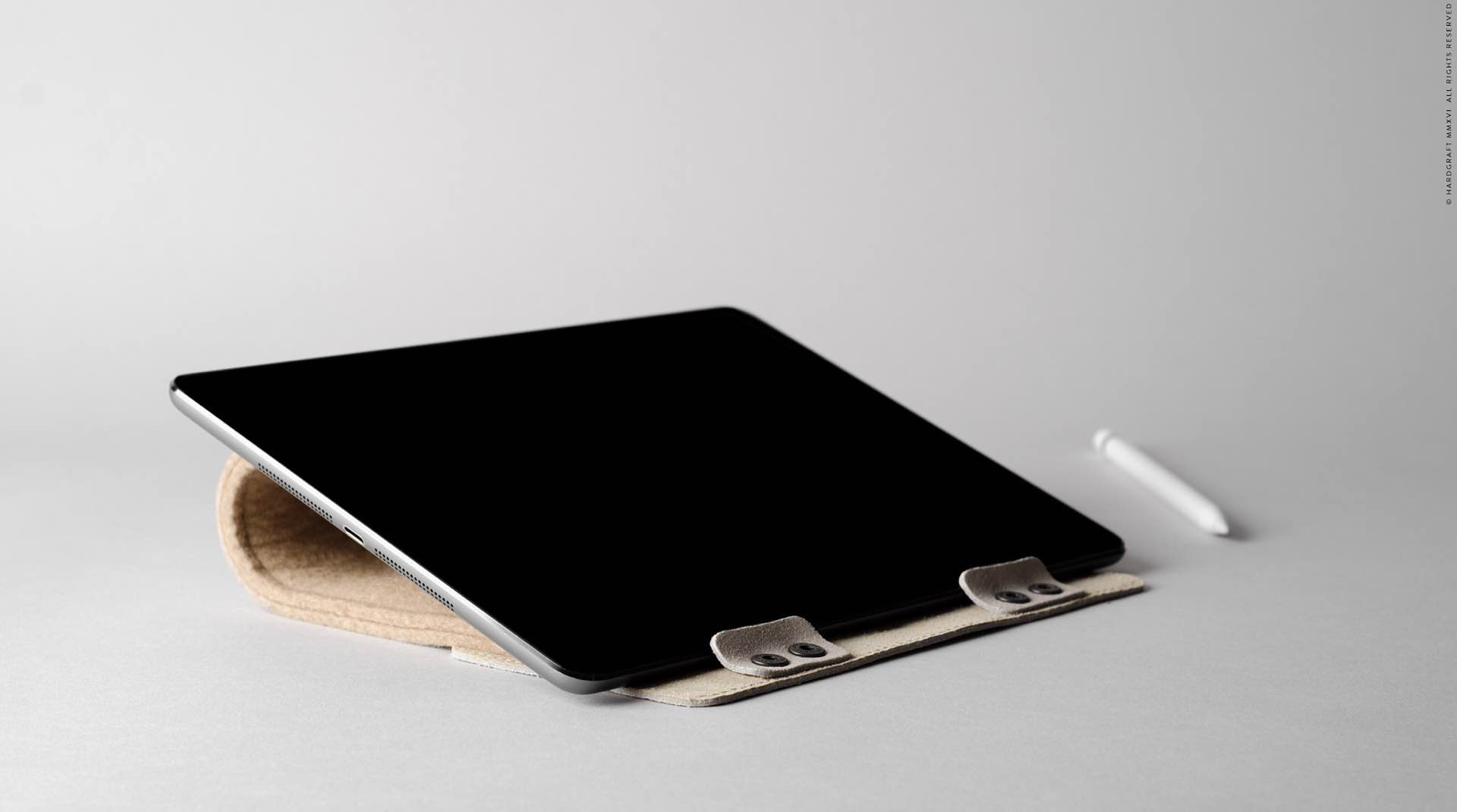 In addition to holding an iPad Pro 9.7″, you can also fit an Apple Pencil at the top perfectly: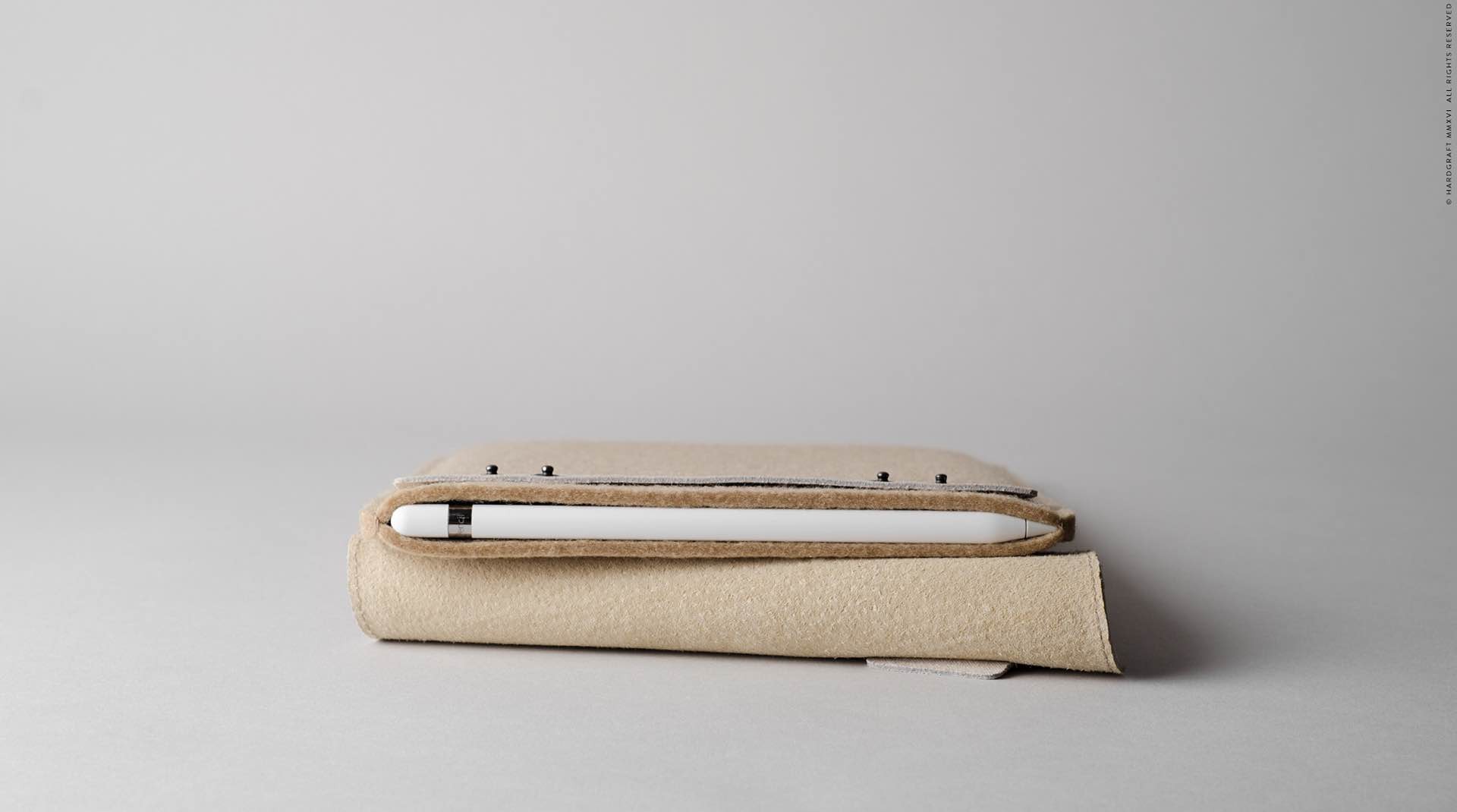 The case does fit an iPad Air, though the ability to then hold an Apple Pencil is obviously pointless there (heh). It also pairs nicely with Hard Graft's similarly designed 50/50 Sleeve.
Get the Tilt case for $148 USD at Hard Graft.