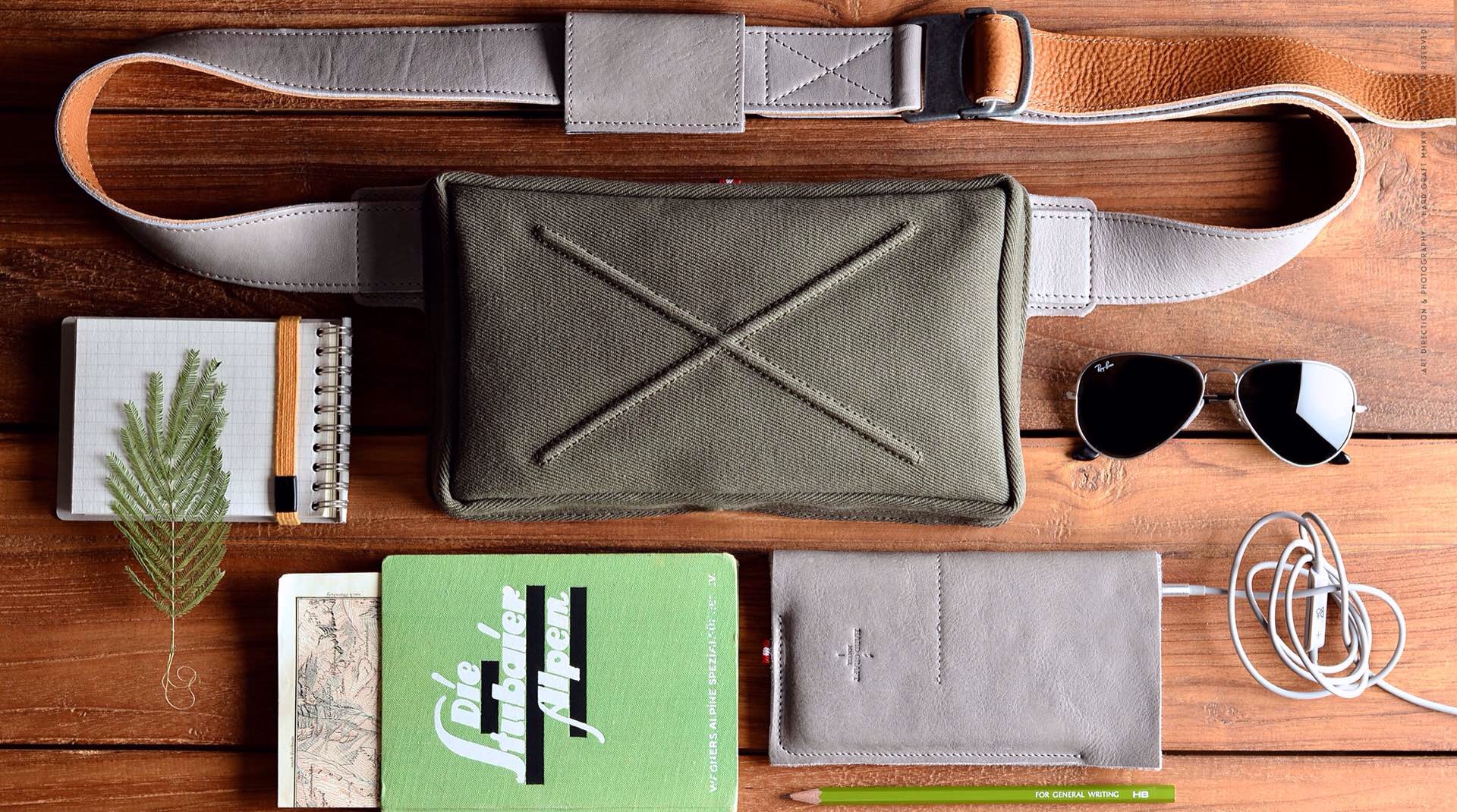 Hard Graft Phone Pack
Hard Graft's new Phone Pack is perfect for a specific kind of individual. The one whose daily carry isn't quite large enough to justify a backpack or messenger bag, but still cumbersome enough to cause bulging trouser pockets. People once solved this problem with fanny packs, but…eww.
No, the Phone Pack is a much better solution. It's just large enough to hold your daily essentials (assuming you're not carrying an iPad Air or MacBook around)—that means an iPhone, wallet, earbuds, charger, a few notebooks, pens and pencils, sunglasses, that sort of thing. You can also fit an iPad mini, sans-case. The whole thing can be carried by hand or worn like a mini-messenger, and the zipper opening is on the side of the bag facing your body, keeping your essentials nice and secure.
This bag is not only convenient, but well-made. The exterior is comprised of British heavy cotton twill canvas on one side and vegetable-tanned Tuscan leather on the other, while the interior is lined with black cotton twill. The two-tone leather strap is soft and comfortable.
Get the slim and compact Hard Graft Phone Pack for about $352 USD.