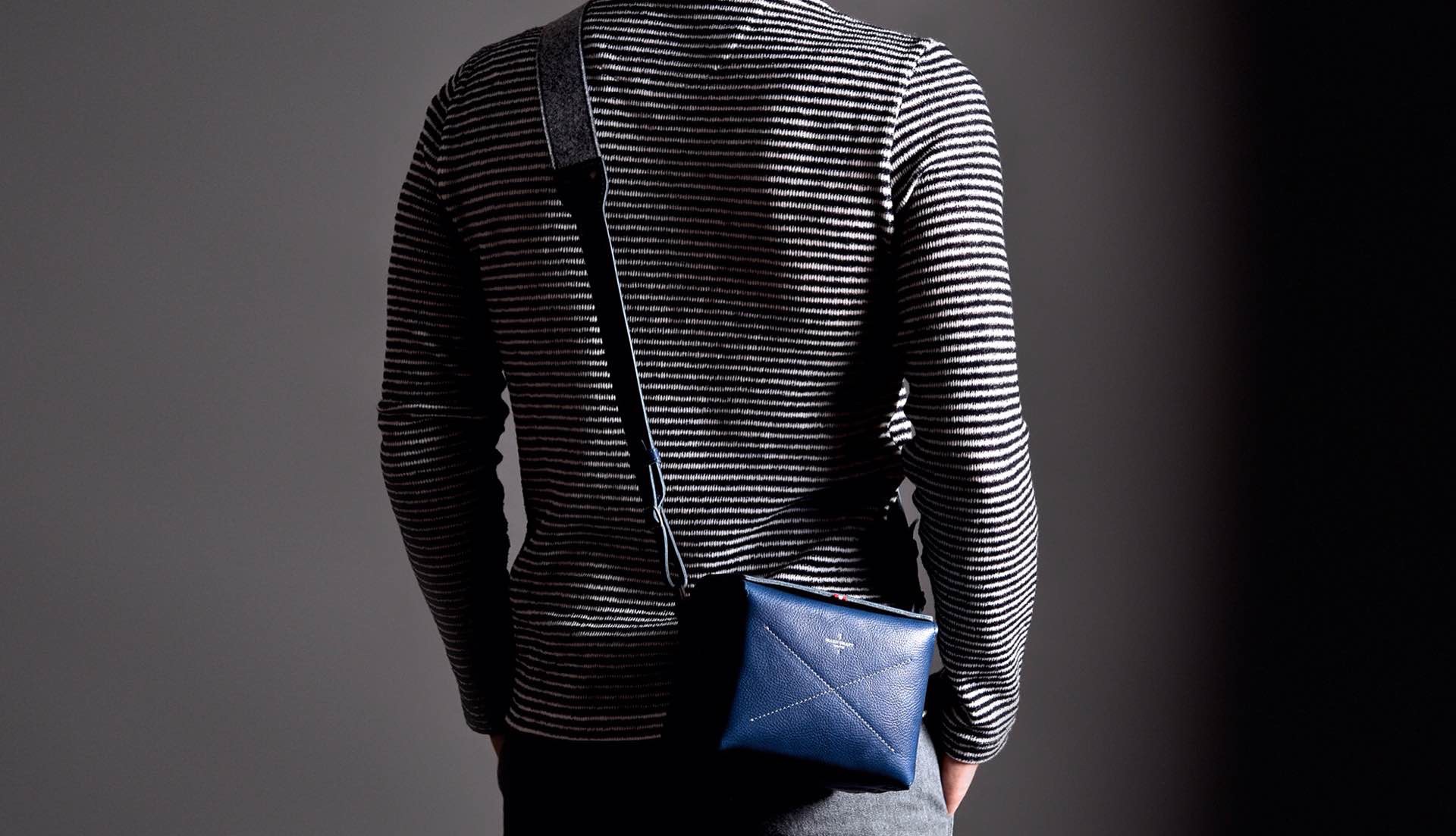 Hard Graft "Ocean" Box Camera Bag
Hard Graft's "Ocean" Box Camera Bag is a simple and beautiful way to carry your camera. It's made from a single piece of vegetable-tanned Tuscan leather — shaded in a deep, gorgeous blue — with an interior lining of Italian wool felt. At 7.5" x 6″ x 5″, it fits most SLR cameras fine.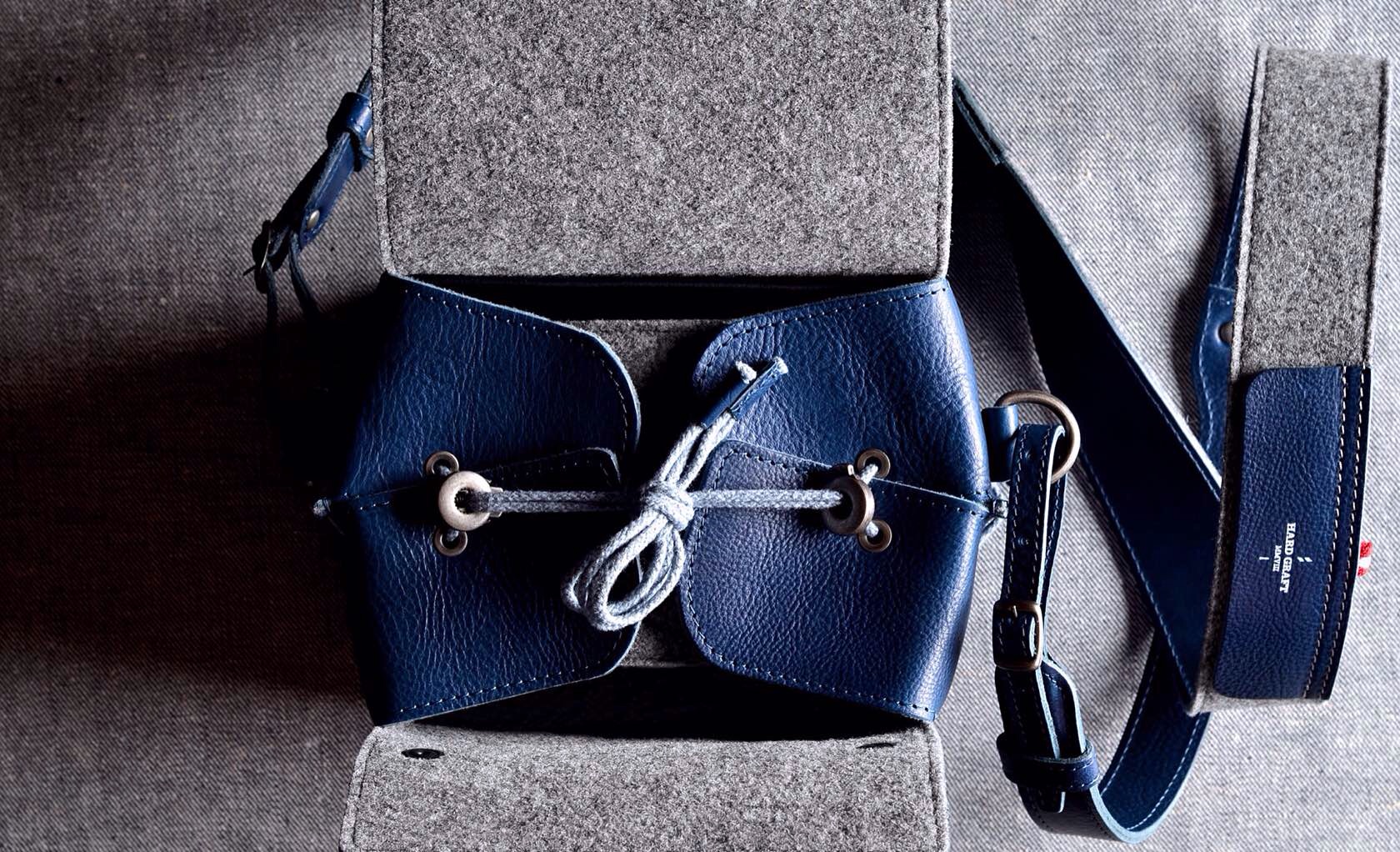 The way it works is you place your camera inside the bag, tie the inner flaps together with the attached Japanese marl grey cord, snap the outer flaps together, and go. A small leather pocket inside the bag is for your phone and memory cards. Also included is a removable padded wool divider. It's all very lightweight and classy, perfect for everyday casual use.
The "Ocean" Box Camera Bag is ~$463 USD at Hard Graft. It also comes in a tan "Classic version.