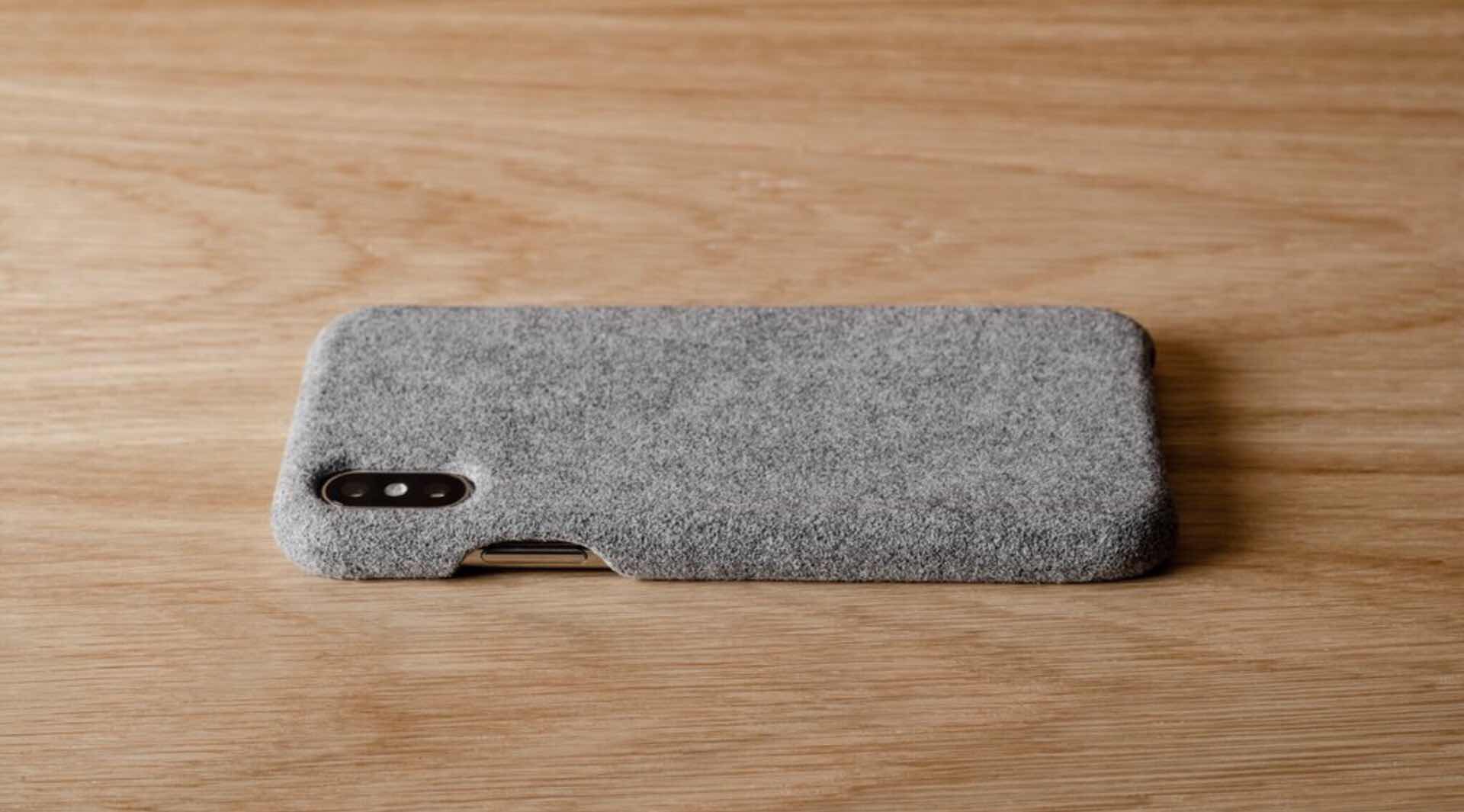 Hard Graft Fuzzy Alcantara Phone Cover
Today, the folks at Hard Graft have brought back their fuzzy iPhone 6S cover from 2016 as an all-new, better-than-ever version that fits most of the current iPhone lineup — 8, 8 Plus, Xr, Xs, and Xs Max — along with the Samsung S10.
It's made from Alcantara, an Italian-made suede-like material that's used for seating and trim in luxury sportscars, as the lining in many Louis-Vuitton bags, as a covering material for high-end headphones like the Bose QC35 IIs, and has even been employed as the covering for seats within SpaceX's Crew Dragon spacecraft.
The inside is lined with a soft microfiber to prevent the case from scratching or scuffing your phone, and once it's snapped onto your device, the raised bezel edges keep the screen protected even if you set it face-down.