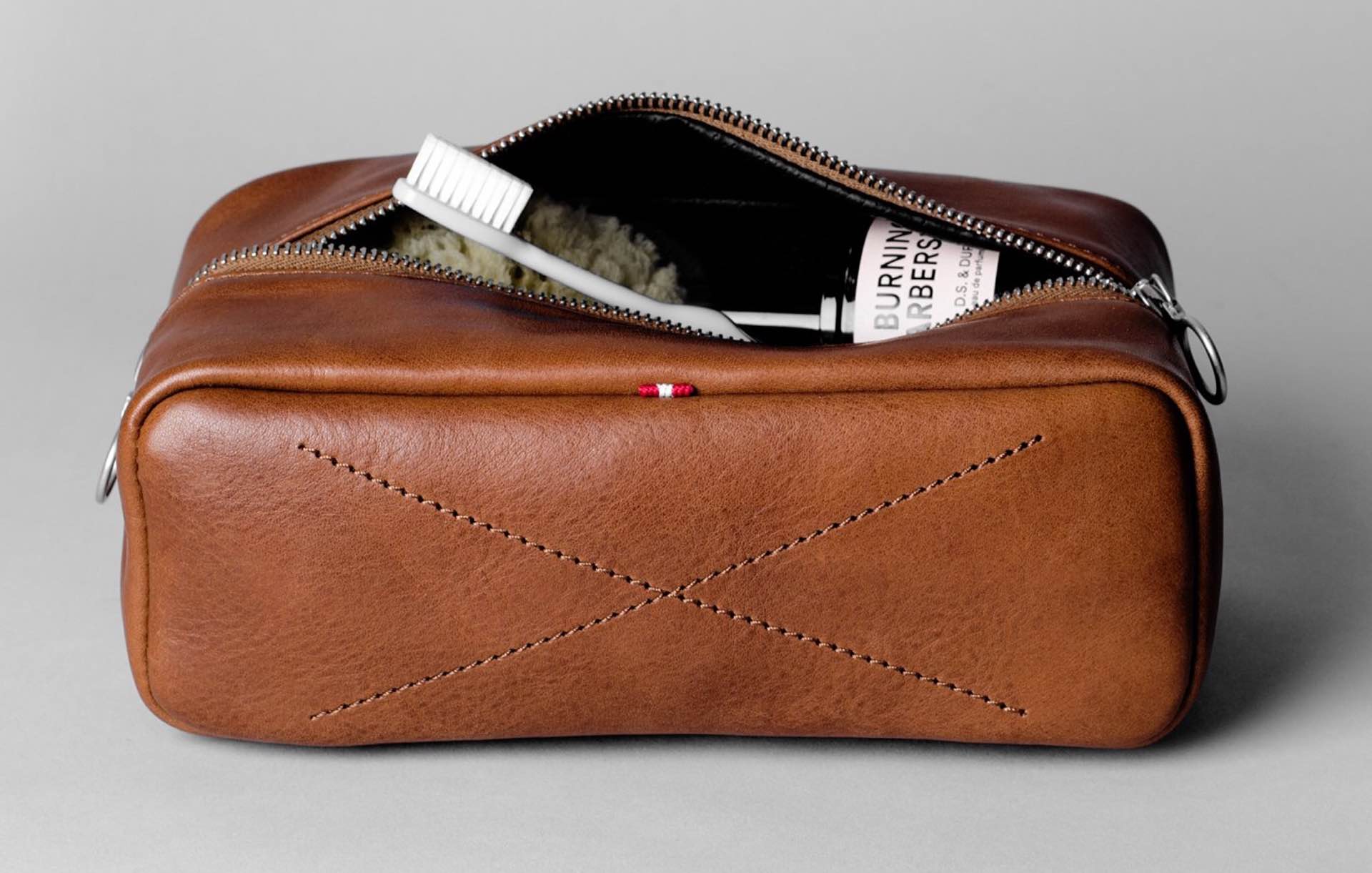 Hard Graft "Full Disclosure" Dopp Kit
We love ourselves a good dopp kit here at T&T. We've even featured a couple of Hard Graft's in the past. Their new "Full Disclosure" dopp kit is their most classic design yet, but still boasts some neat features you won't find in a lot of other kits:
The bag lays completely flat when open (as pictured below), offering full access to your travel toiletries between two compartments.
You might think the contents of the top compartment would spill while unzipping the bag, but it has a divider that affixes via magnets to prevent that very thing.
It's large enough to fit quite a few items, such as your toothbrush, toothpaste, aftershave, perfume, creams, shampoo, conditioner, and shaver.
When closed, its solid, boxy shape allows it to stand on its own no matter which way you set it down.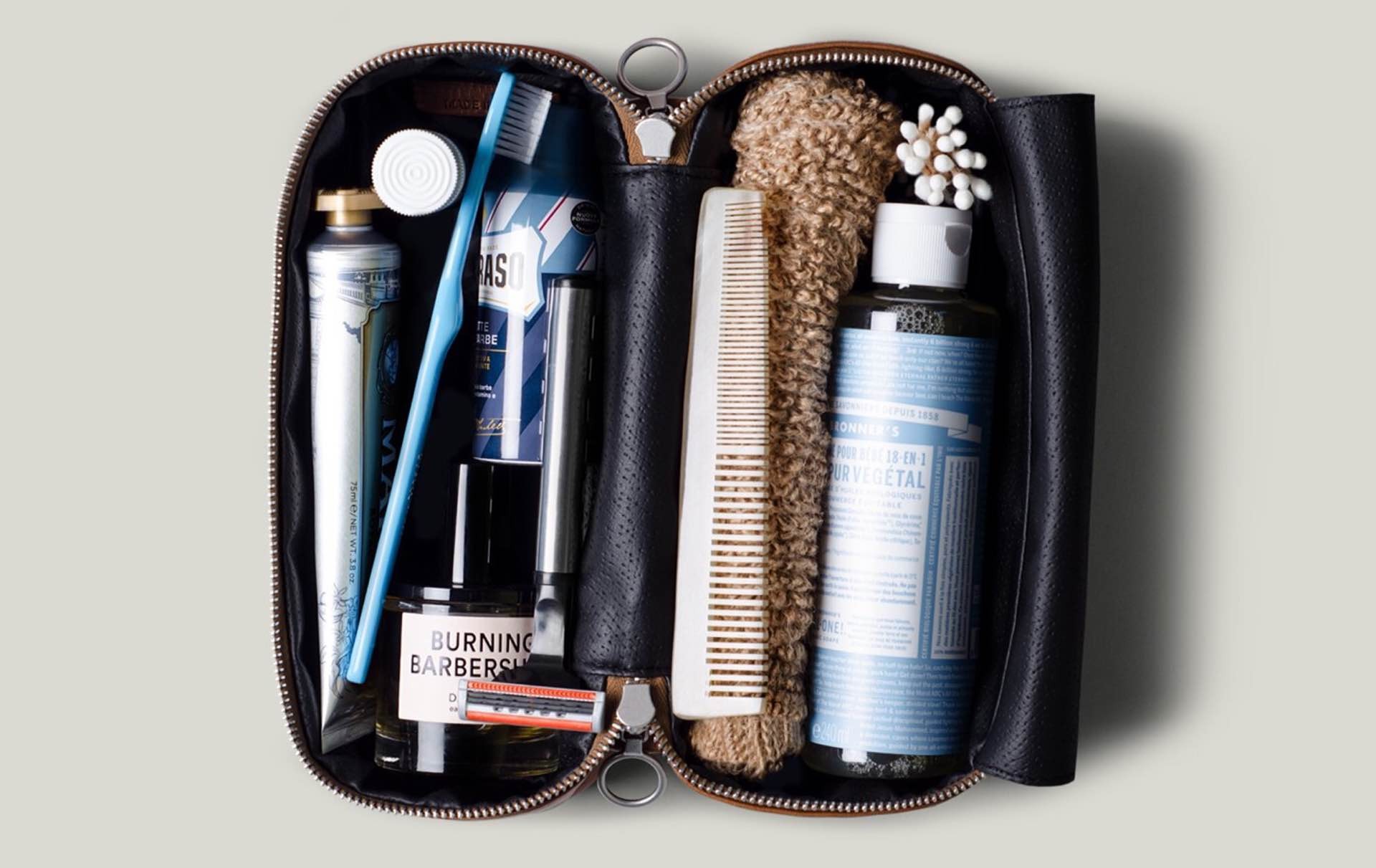 Like most of Hard Graft's products, this dopp kit sports a rich, vegetable-tanned Italian leather exterior with a 100% wool German felt lining that easily wipes clean.
The Full Disclosure dopp kit is available in your choice of classic brown or coal black for €195 (~$235 USD) at Hard Graft.