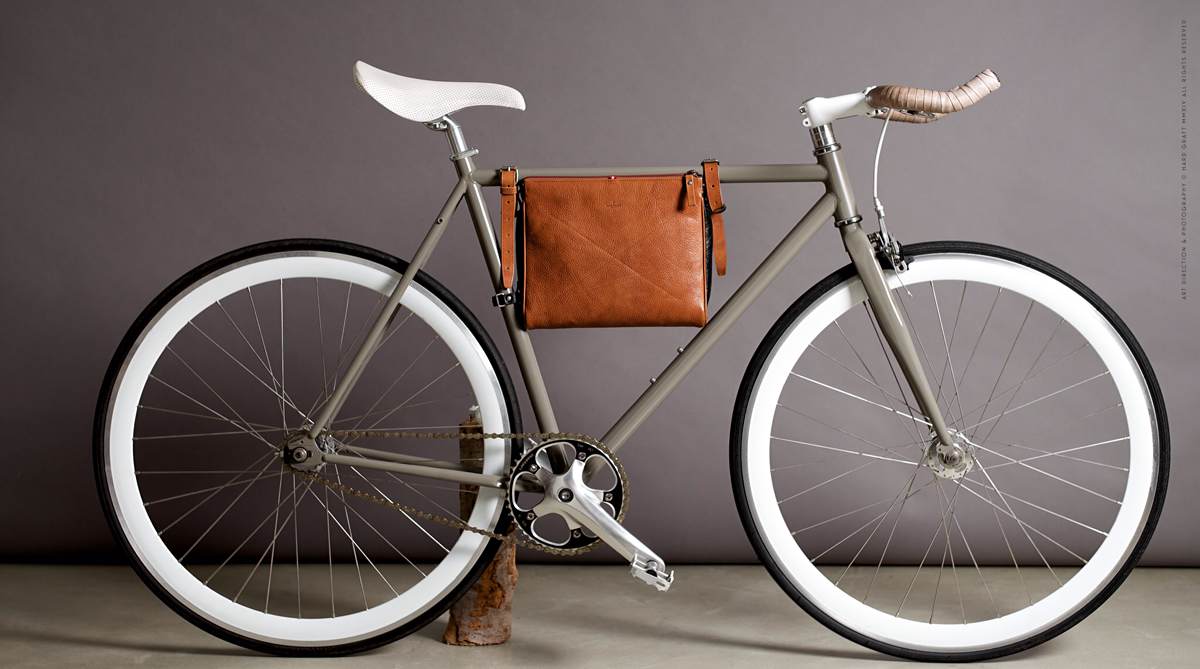 Hard Graft's New Bicycle Bags
Hard Graft has just released two premium leather bike bags: the Frame Folio (pictured above) and the smaller Frame Pack.
The Frame Folio ($409) is large enough to hold an iPad Air along with other daily essentials, while the Frame Pack ($392) is perfectly sized for your notebook(s), iPhone, and other small items. Both bags affix to the frame of your bike, resting directly beneath you for easy access. When taken off the bike, their straps double as carrying handles.