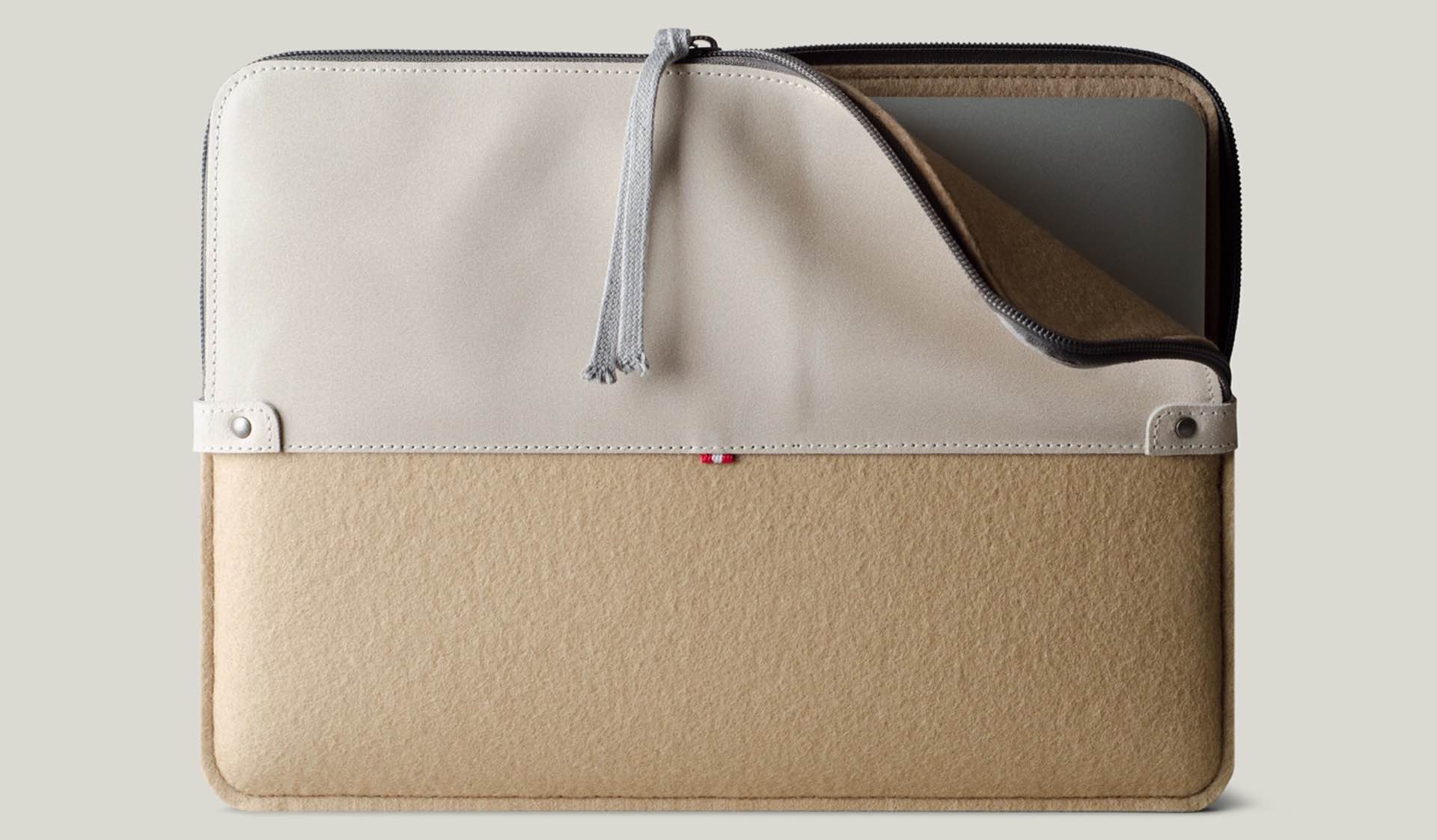 Hard Graft "50/50" Sleeve for MacBook or iPad Pro
Hard Graft's latest product, the "50/50" sleeve, is a soft Macbook or iPad Pro sleeve made in Italy from unique coated suede (with relaxed creases) and felted wool, with a sneaker-inspired shoelace zip detail and nylon zipper. It fits all current MacBook models (as of June 2016), or you can select a version designed for an iPad Pro 12.9″ + Apple Pencil.
That's all a fancy way of saying, this is a super-classy and protective sleeve for your work/travel device. Get one for ~$143 USD at Hard Graft.