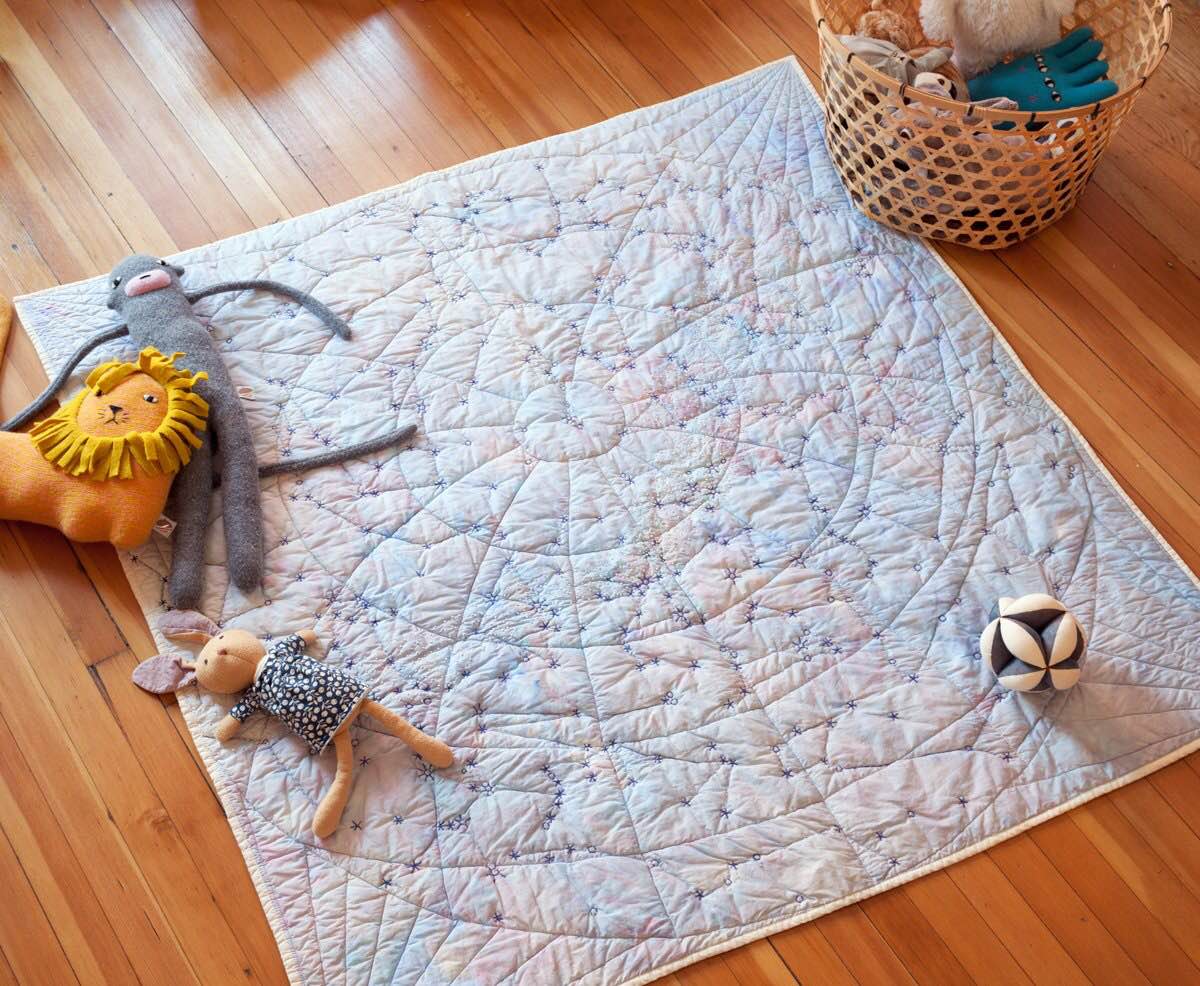 Haptic Lab "North Star" Quilt
Is there such a thing as introducing your baby to astronomical concepts too early? I think not, and the folks at Haptic Lab seem to agree, if their North Star Quilt is anything to go by. Measuring 52″ x 52″ and made from 100% cotton, this Kristin Culmo-designed quilt depicts what our true north will look like at the turn of the next century:
Humans around the world have navigated with the North Star, a symbol of constancy, direction and motivation for centuries. While the North Star is close to the north celestial pole, it is not true north, and will not be the North Star forever. The North Star Quilt features the night sky as it will appear on March 24th, 2100: a time in the future when Polaris will be aligned with the north celestial pole.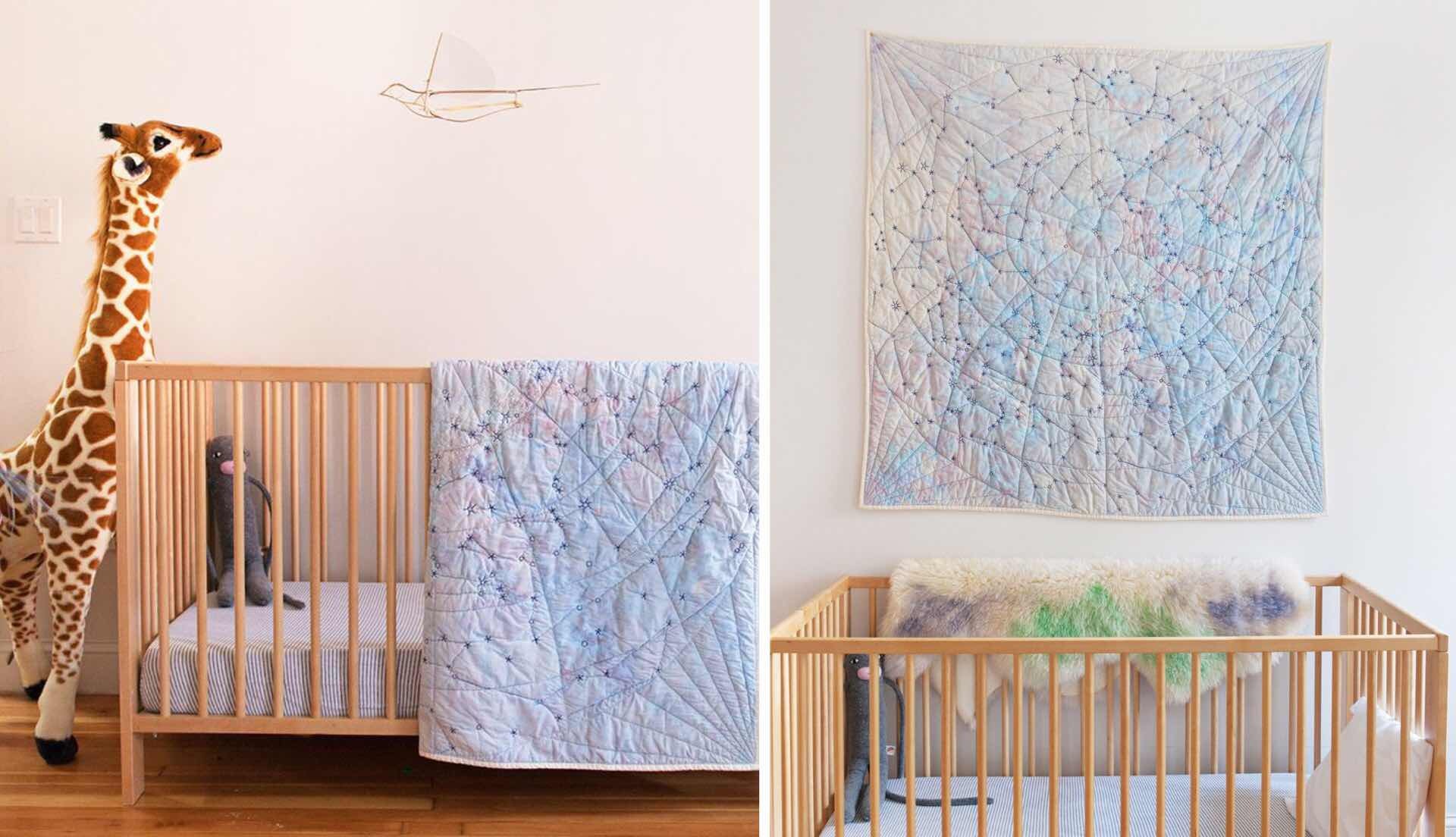 What a cool way to spark your little one's curiosity about the night sky early on. Would pair quite well with the studio's Constellation Quilt, I'd say.
Get the North Star Quilt for $395 at Haptic Lab.