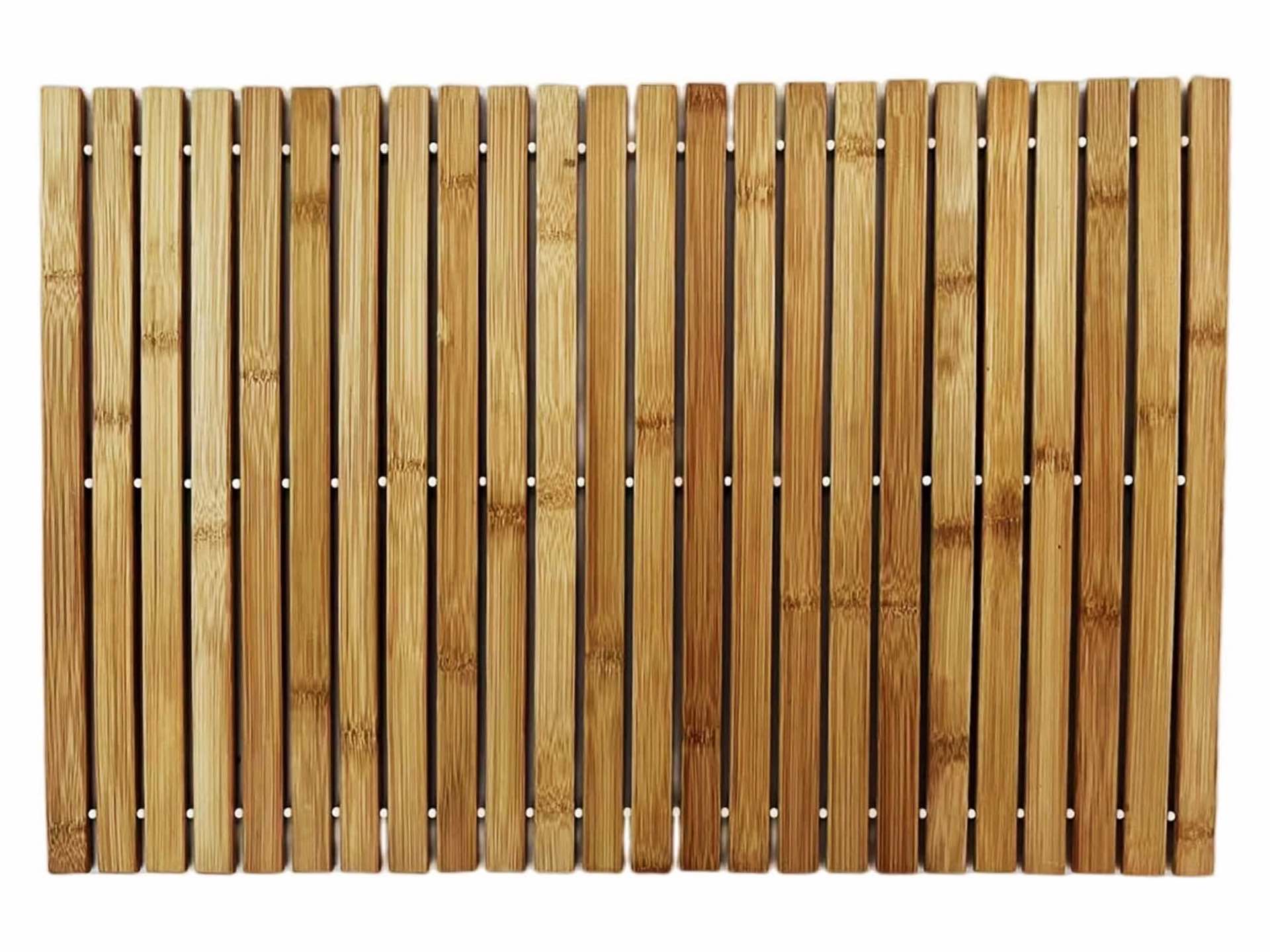 HAPPSKPFAM Non-Slip Bamboo Bath Mat
When you step out of the shower, feeling as fresh and clean as can be, the last thing you want is to land on a mushy wet rug that never seems to dry properly and always has a funky smell that somehow persists even after being washed. Gives me the heebie-jeebies just thinking about it.
Instead you should get yourself a nice bamboo mat like this one, which not only makes your bathroom look awesome, but also makes getting out of the shower feel more like a spa experience. It's easy to clean (just wipe it down!), and there are nonslip pads underneath so you don't have to worry about the thing sliding around when you step on it.
You can use the mat by itself of course, or if you really want, you can go ahead and place a cloth one over the top of it because it allows much better air flow than having that fabric sitting flat on the floor. Say goodbye to those nasty mildew odors.
Get this bamboo mat for $26 on Amazon. They've got a variety of styles to choose from too, like the vertical striped one pictured above, along with this alternating-patterned one, another one made up of octagonal pieces, a lattice-style one, and more.