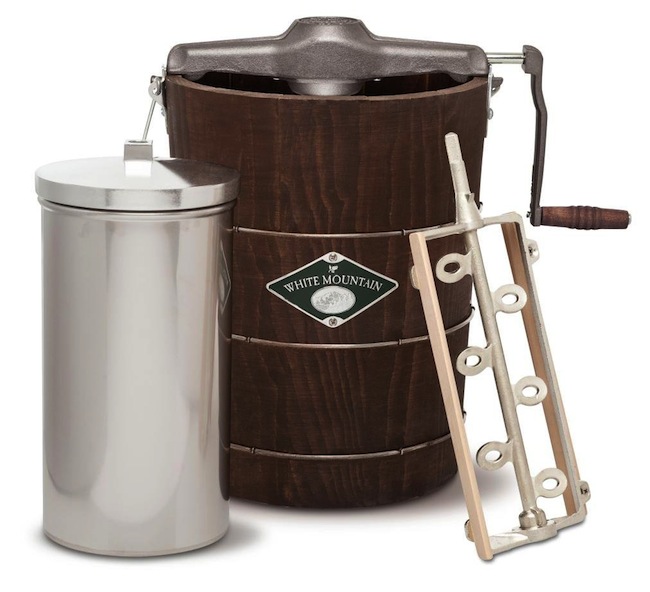 Hand Crank Ice Cream Maker
One of the best parts about summer is traditions. Trips to the beach, family reunions and extra hours of daylight all add up to some great memories. One such tradition for many families — mine included — is enjoying homemade ice cream.
While some might wimp out and use an electric motor, the White Mountain Appalachian Hand Cranked maker harkens back to a simpler, more manual time. Able to make up to 6 quarts at time, the wooden bucket and stainless steel construction ensure that this thing will be around as long the family keeps making trips to the lake.