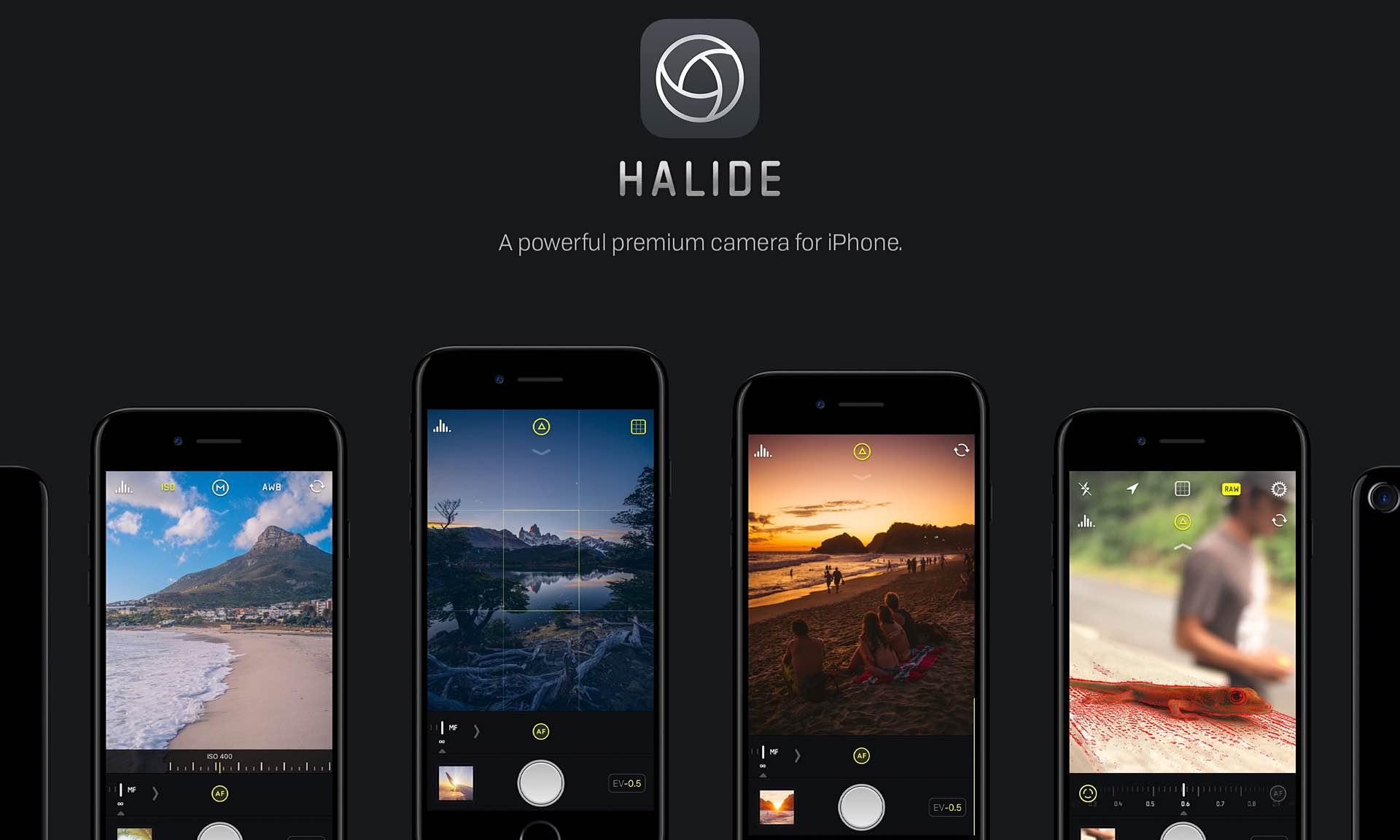 Halide Camera App for iPhone
Designer Sebastiaan de With and developer Ben Sandofsky have teamed up to create Halide, a new premium camera app for iPhone. With a singular focus on still photography, Halide defaults to a "smart automatic" mode that intelligently optimizes ISO and shutter speeds, but also keeps a host of advanced features within easy reach, such as:
Quickly toggle between auto and manual focus by tapping the button or swiping left/right along the bottom.
Slide up/down anywhere on the middle of the screen to adjust exposure.
Drag down from the top to reveal a tray of options, including a blazing-fast live histogram, manual ISO and white-balance controls, a toggle for RAW/JPEG modes (only available on iPhone 6s and later), grid overlay, geolocation, and more. The buttons in this tray can be rearranged from the settings menu.
So why are de With and Sandofsky releasing a camera app of all things in 2017? From their announcement blog post:
Smartphone cameras have improved massively over the years, but the shooting experience hasn't. The built-in camera app is a little too simple, while advanced apps feel like an airplane cockpit. We needed an elegant app for deliberate and thoughtful photography, so we built Halide.
If you're still wondering about their attention to detail, just know that they had a custom UI typeface (Halide Router) commissioned with Jelmar Geertsma just for this app. Here's John Gruber on that:
Clearly inspired by the lens inscriptions on kit from Leica and Zeiss, [Halide Router] just exudes camera-ness. The fact that Sandofsky and de With went so far as to commission a custom typeface is probably all you need to hear about Halide. Some of you will hear that and think "That's insane, why would anyone waste so much time and effort on a custom typeface just for a few UI controls?"

The rest of you are like me, and will think, "That's insane, I need to check this out immediately."
Halide is only $3 on the iOS App Store for the first week, after which it will go up to $5.