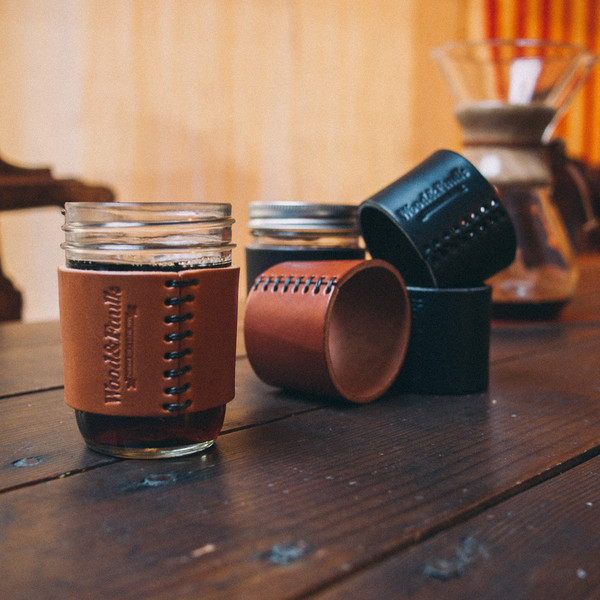 Half-Pint Leather Jar Sleeve
Matt Pierce runs the blog/shop Wood&Faulk, where he tinkers and experiments with various ideas for leather items. Sometimes those experiments turn into actual products, which is the case with the half-pint leather jar sleeve.
Made of English bridle leather, these sleeves are designed to fit over half-pint mason jars. Drinking hot beverages out of jars has come back in style, and Matt's sleeve will keep your hands from getting scalded if you decide to hop on that train. They look pretty cool too, which is always a bonus.
Matt sells these sleeves—available in tan, chestnut, brown, and black—for $28 a pop, and each comes complete with a jar and lid, ready to go.