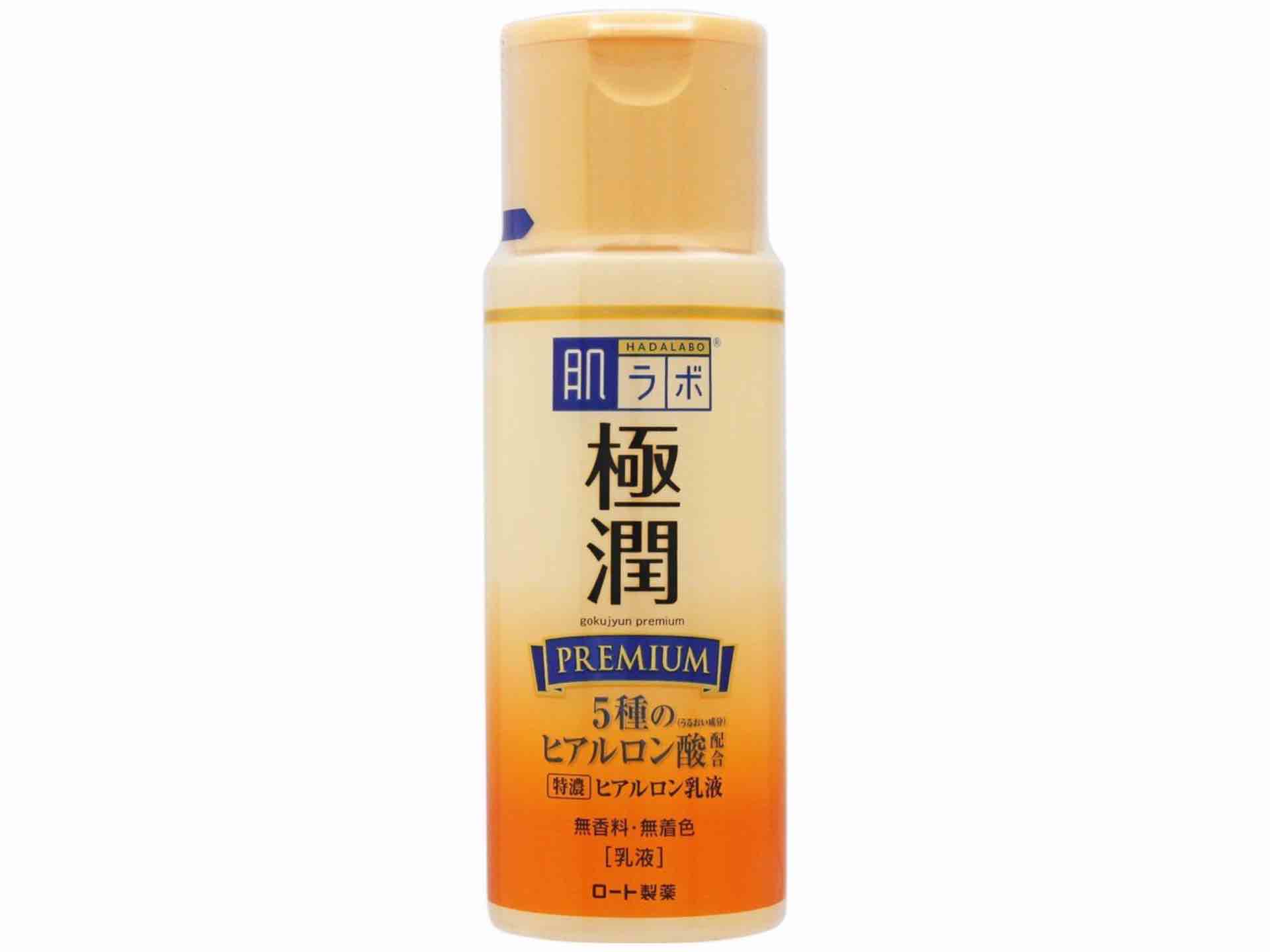 Hada Labo Premium Hyaluronic Skin Solution
One of those things that too few people understand is that you really need to step up your skincare game if you haven't done so already. Wait too long and I guarantee it will catch up with you one day. That inner radiance that was so easy to come by in your youth? It does go away with time, I'm sorry to say.
I won't go into a thorough routine rundown here, but I will say that Hada Labo Japan's Premium Hyaluronic Solution is a godsend for those of us with skin prone to dehydration. It's a lightweight yet super-hydrating product that softens and plumps the skin like crazy, leaving it youthful and with a dewy glow. Simply pat a little on your skin (a few drops go a long way) after cleansing in the morning and/or evening. It feels a bit tacky going on at first, but keep working it in and that feeling will ease.
This gel-like serum contains five molecular weights of hyaluronic acid — common, super, nanoscale, cationic, and 3D — which are humectants designed to keep extremely dry skin moisturized at various depths. The solution absorbs into the skin surprisingly quickly for how thick it is, and the results are long-lasting to boot.
One of the nice touches about Hada Labo Premium is that it has no fragrance, so it won't interfere with any cologne or perfume you apply before going about your day.
A single 170mL bottle is $15 on Amazon. You can also get a pack of two for $25.