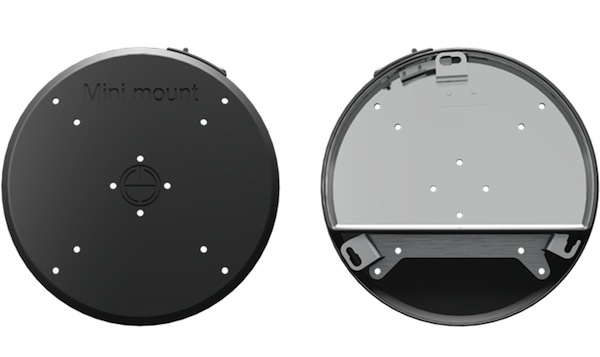 H-Squared Mount for Mac mini
The Mac mini is a great little computer, and they can be found driving multimedia displays in stores, schools and more, all over the country.
The H-Squared Mount for Mac mini is designed to keep your Mac mini mounted, securely and discretely. The mount replaces the bottom plate on the Mac mini, and connects to a metal frame to keep the mini locked to a wall, table or any other hard surface.
Optional security screw kits and a backlighting option are available as well.