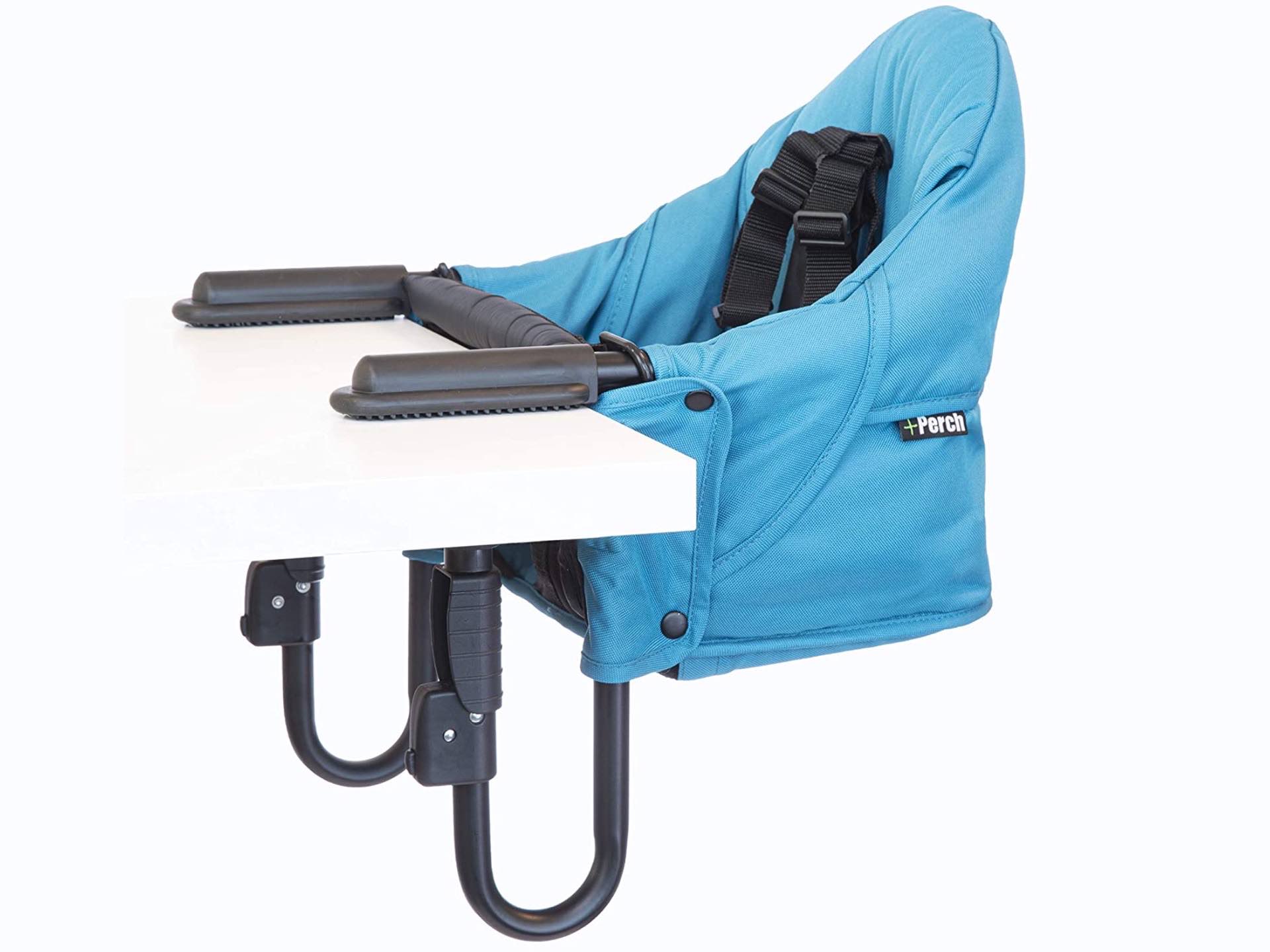 guzzie+Guss "Perch" Clip-On Table Chair
This morning over at our sister site, we published The Sweet Setup team's sweet setups (heh), so I got to talk a little about how my wife and I get our work done while living in an RV without an actual office or desk to speak of. I realized in the doing that I haven't mentioned our daughter's guzzie+Guss clip-on high chair here on T&T before, so now I'm rectifying that.
Given that we live in a small space that needs to be able to easily pack down and go on a frequent basis, we wanted a high chair for our baby girl that didn't get in the way when it was out, and could fold down small and be put away on travel days. This chair has solved that problem.
It clips onto any table/surface between 0.6″ and 3.75″ thick, and can work with some table lips as long as it's not offset from the edge by 2″–3.5″.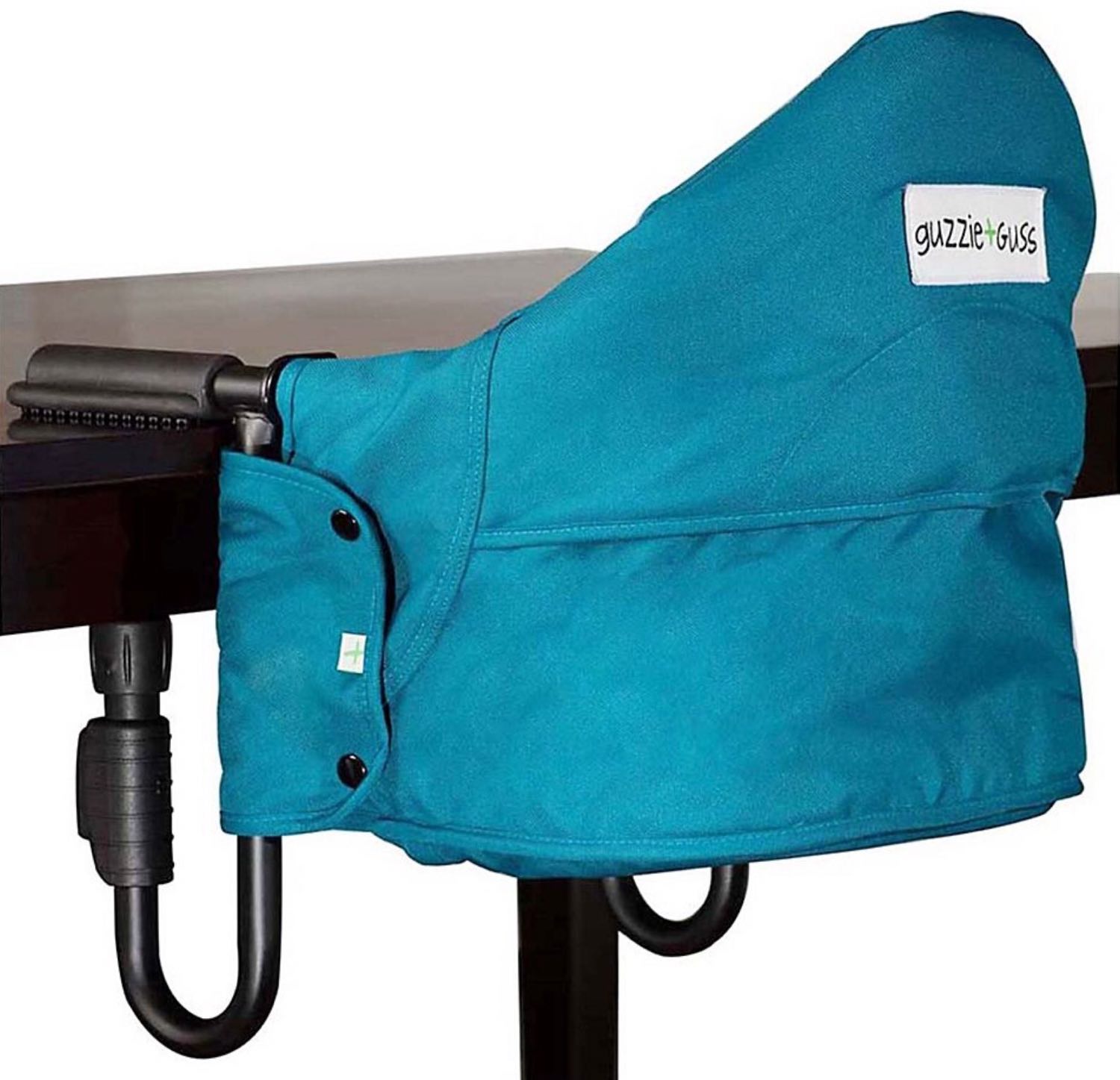 In our case, the RV's dinette table wasn't even quite thick enough to hold the chair on its own, but it's still made from relatively sturdy stuff, so instead of giving up, we added a 2×4 length of wood (with very slightly rounded corners) under the table edge so the chair would have a thick flat surface to tightly clamp onto. It feels very sturdy, and believe me, we've checked it again and again to make sure.
When it comes time to pull our living area slide in and move the RV elsewhere, the chair takes only a minute to comes down and it folds completely flat, so it's really no trouble at all to stow away until the next stop.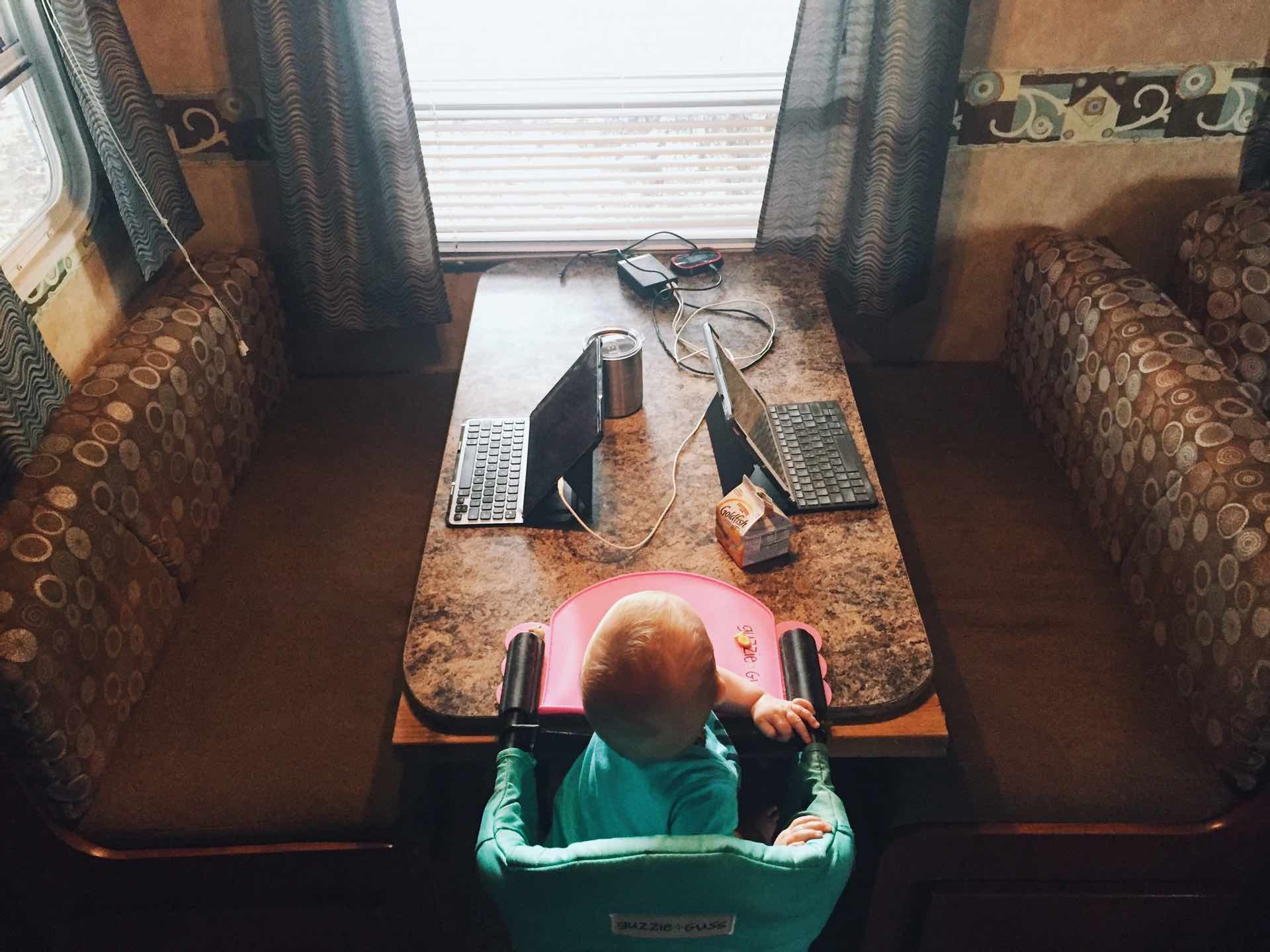 Our daughter also seems to like the padded cotton fabric covering the frame, which is removable for machine washing — and thank goodness too, because she is a messy eater. The optional silicone placemat ($14) helps keep those messes contained, and it's easy to wipe down after a meal.
We really have no complaints at all about this chair and would recommend it to anyone. You can get it for $65 on Amazon.