For any given job in the kitchen, we can probably name the best tool for the job and then some.
In today's gear guide we're covering some lesser-known kitchen gadgets and a few great alternatives to more common ones.
* * *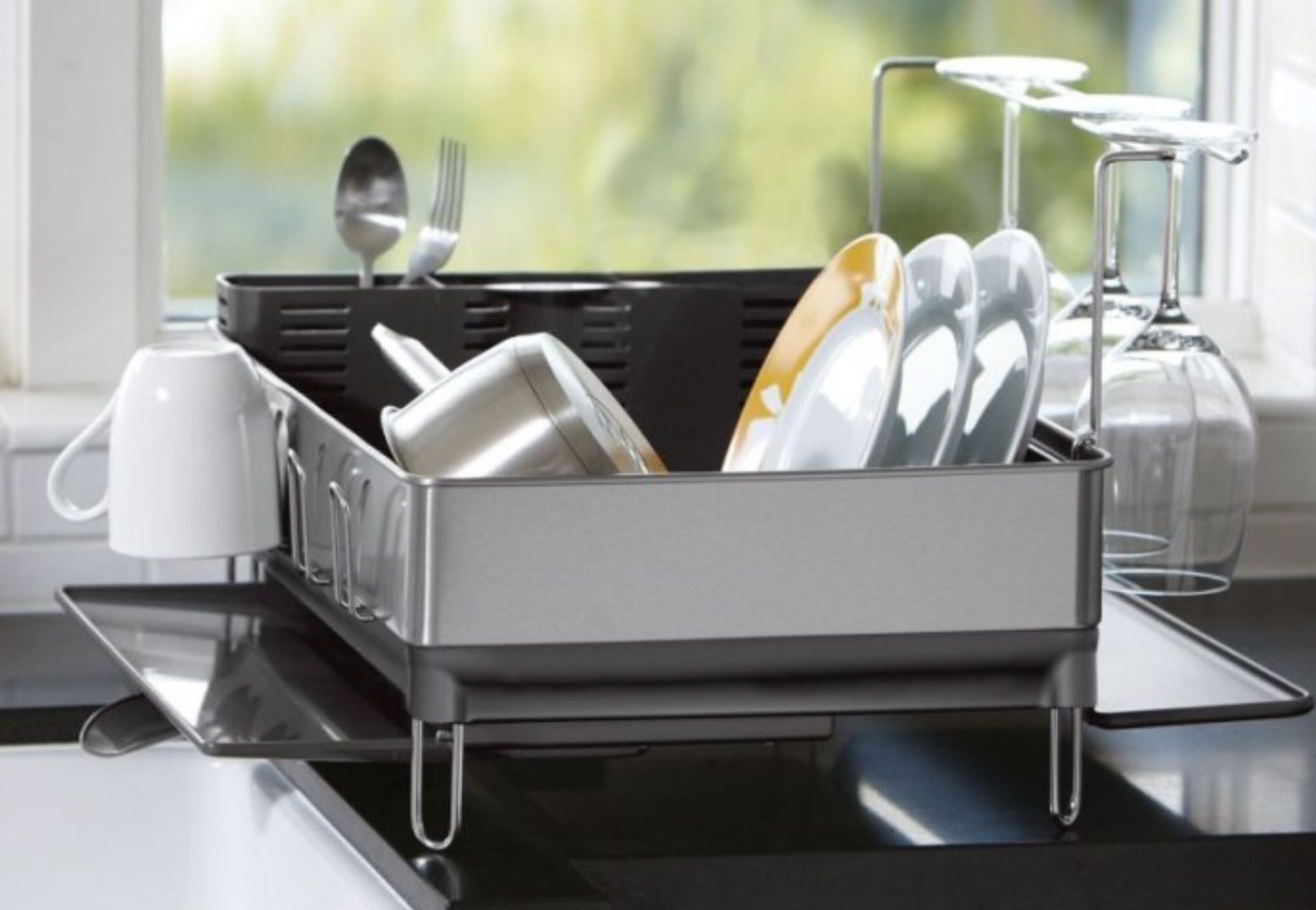 ($80)
A dish drainer is one of those things that sort of fades into the background of one's life. You use it all the time, but probably don't think about it all that much — until you have reason to.
If you're needing to replace or upgrade from an old beat-up (or just sucky) dish drainer, consider the Simplehuman Steel Frame. This sturdy, stainless steel dish rack looks like something straight out of a restaurant kitchen, and has some neat features to go with it, like the swivel spout underneath that lets you drain water directly into the sink.
+ Read our original post here.
---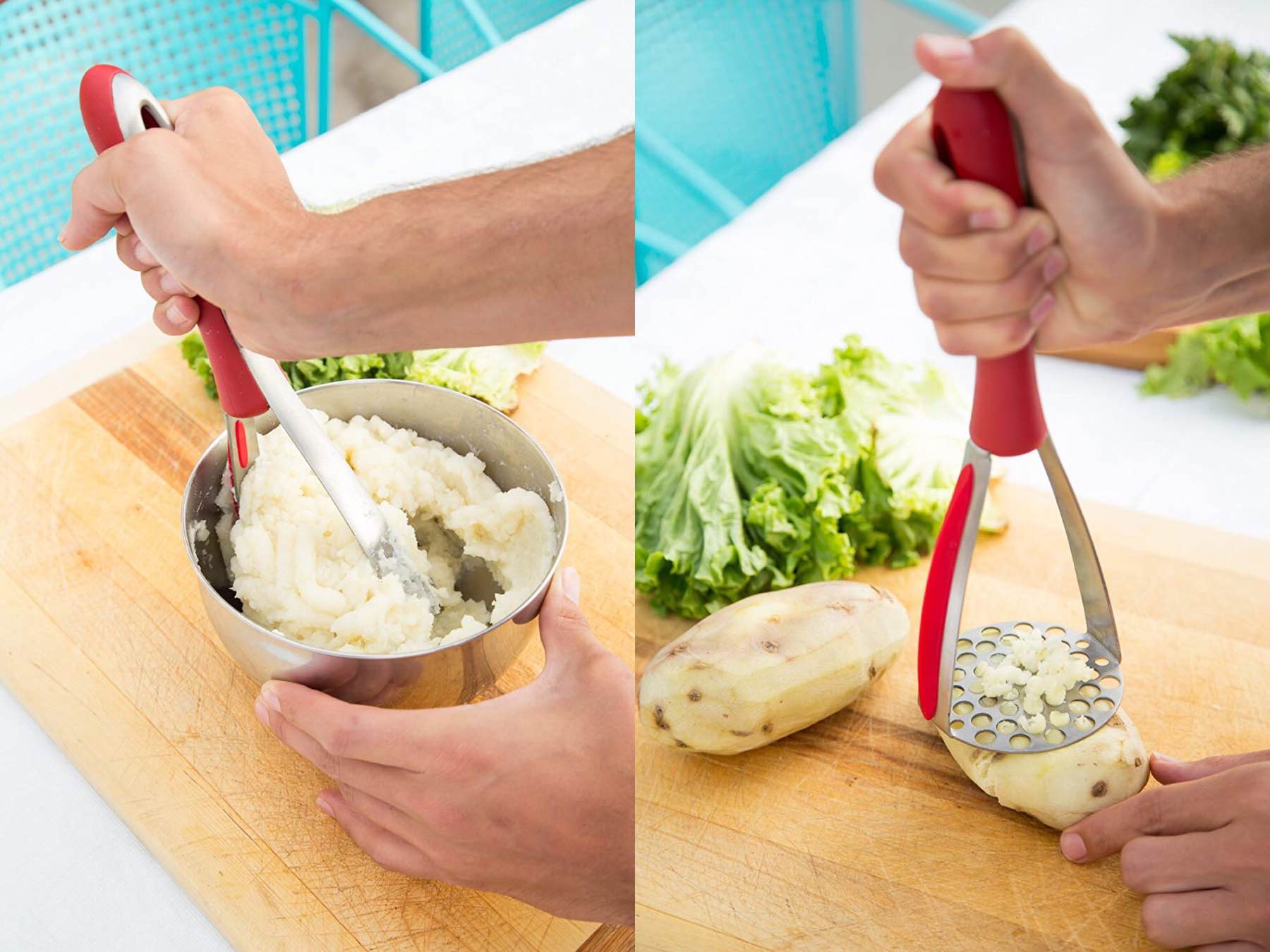 ($15)
If you think the particular potato masher you choose for your kitchen wouldn't make too big a difference, you just haven't found the right one yet.
One time using the ZYLISS stainless steel masher and you'll never go back to your grandma's hand-me-down tool. It's got a grippy, ergnomic handle that keeps it from slipping out of your hands, and there's a built-in silicone bowl scraper on the side. And of course, it'll produce some of the creamiest mashed potatoes of your life.
Is it weird to love a potato masher as much as we do? Maybe. Will you feel the same way about it? You bet.
+ Read our original post here.
---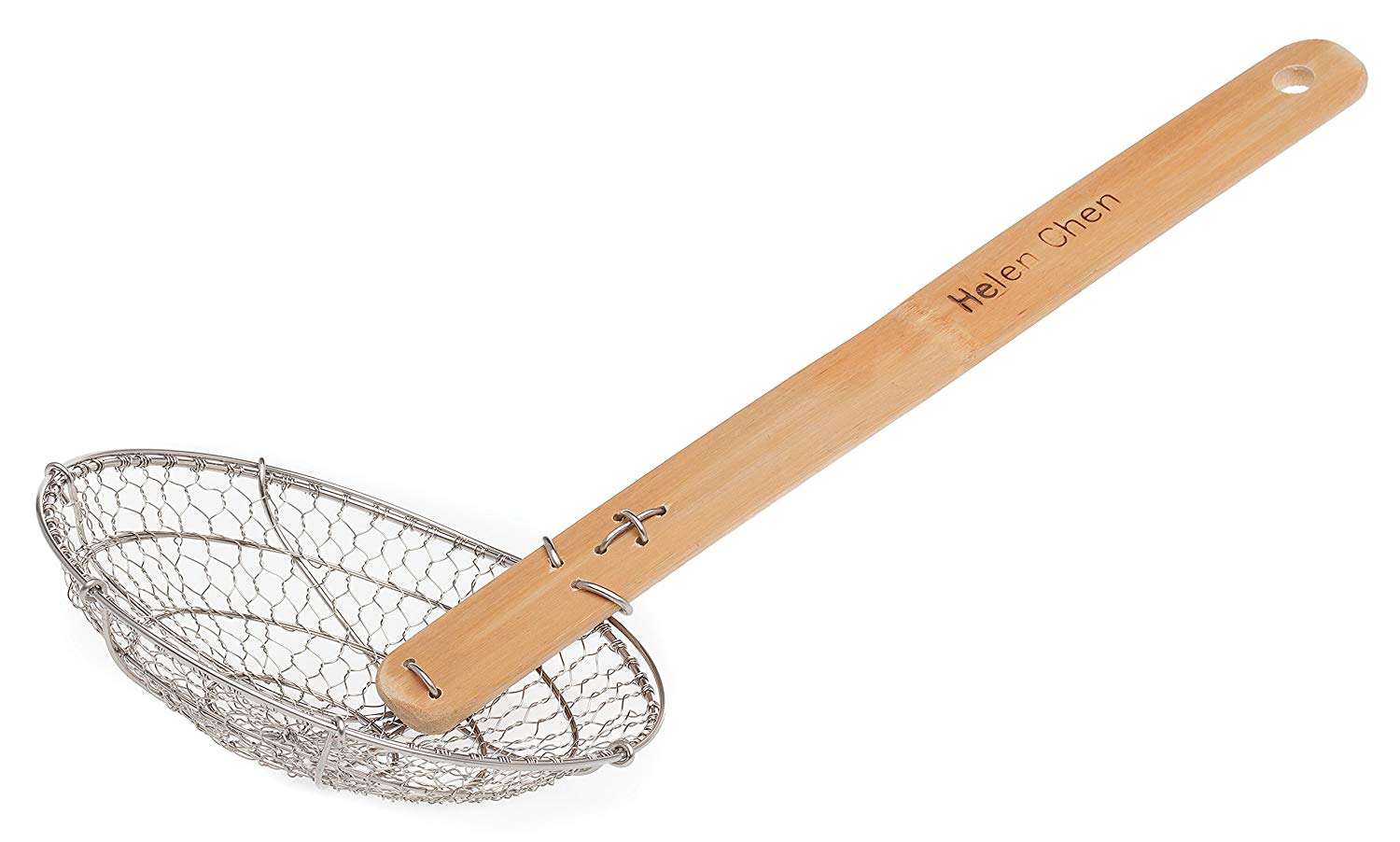 ($9 for the 5″ version; $12 for the 7″ version)
Generally speaking, we at T&T don't want things named "spider" anywhere near our respective kitchens, and we especially don't want them having anything to do with our cooking. The one exception we'll make is for a spider strainer like this one.
This flattened-colander-on-a-stick comes in handy way more often than you'd think. It can be used to…
Safely scoop fried foods out of bubbling hot oil.
Remove pastas of all kinds from boiling water — thereby reserving that liquid gold for, say, finishing a cacio e pepe dish.
Gently lower multiple eggs into a pot of water, then take them back out after they've boiled.
Skim foam off of broths.
Blanch vegetables.
Rinse fruits.
…the list goes on.
+ Read our original post here.
---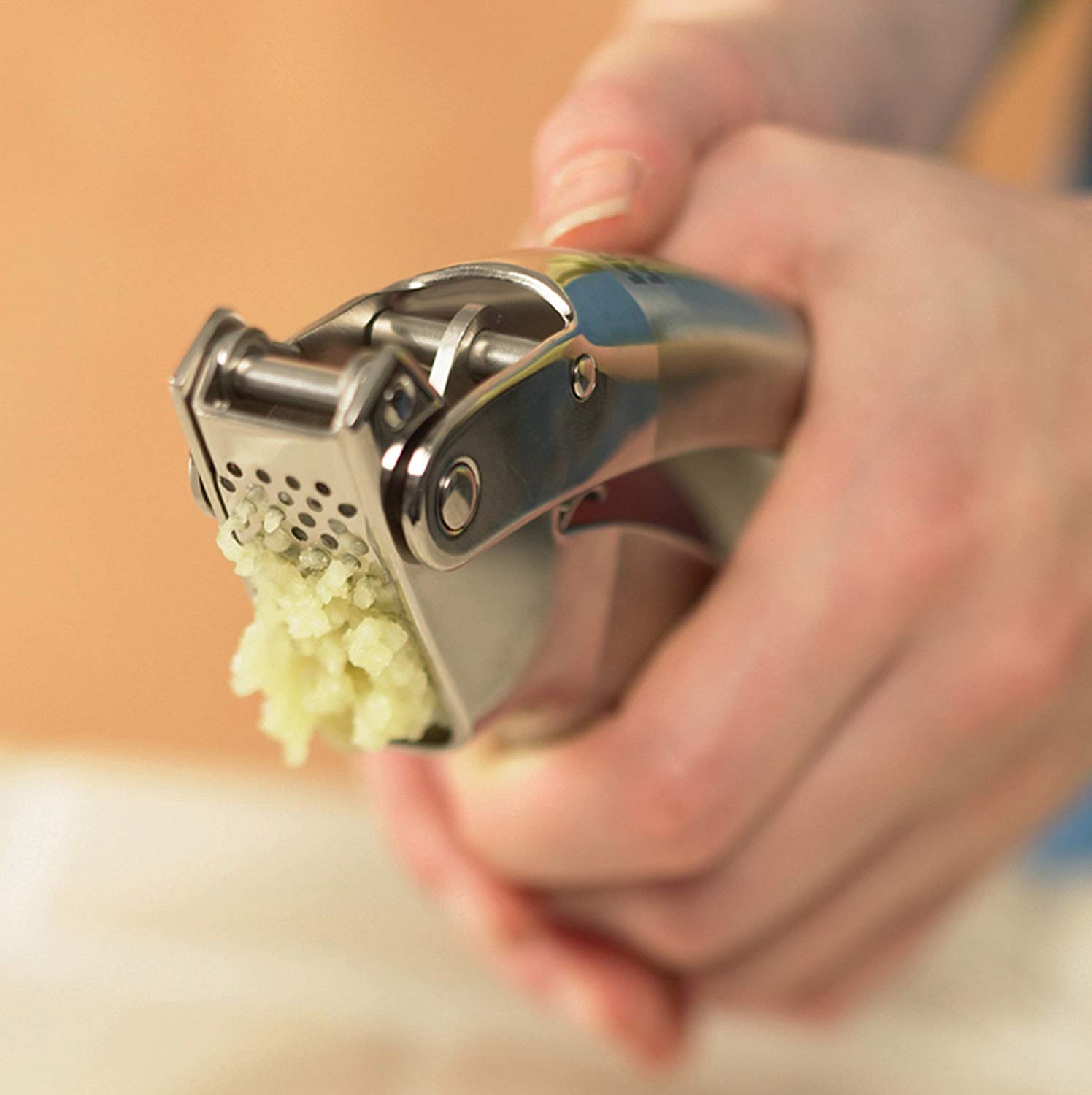 ($43)
Keeping a jar of minced garlic on hand is more convenient than chopping up fresh cloves every time a dish calls for some, but it just doesn't hold a candle when it comes to taste. With the Kuhn Rikon stainless steel garlic press, that's no longer a problem.
This little gadget gives you freshly julienned garlic without that whole tedious little chopping job. No knife skills required, folks. The garlic comes out awesomely — not mushy or bruised at all. The cloves can be peeled or not before being inserted, but we do recommend peeling them for best results. When you're done with it, the whole thing hinges open so you can scrape the hopper clean and rinse it afterward.
You can see the whole thing in action in this guy's video review:
+ Read our original post here.
---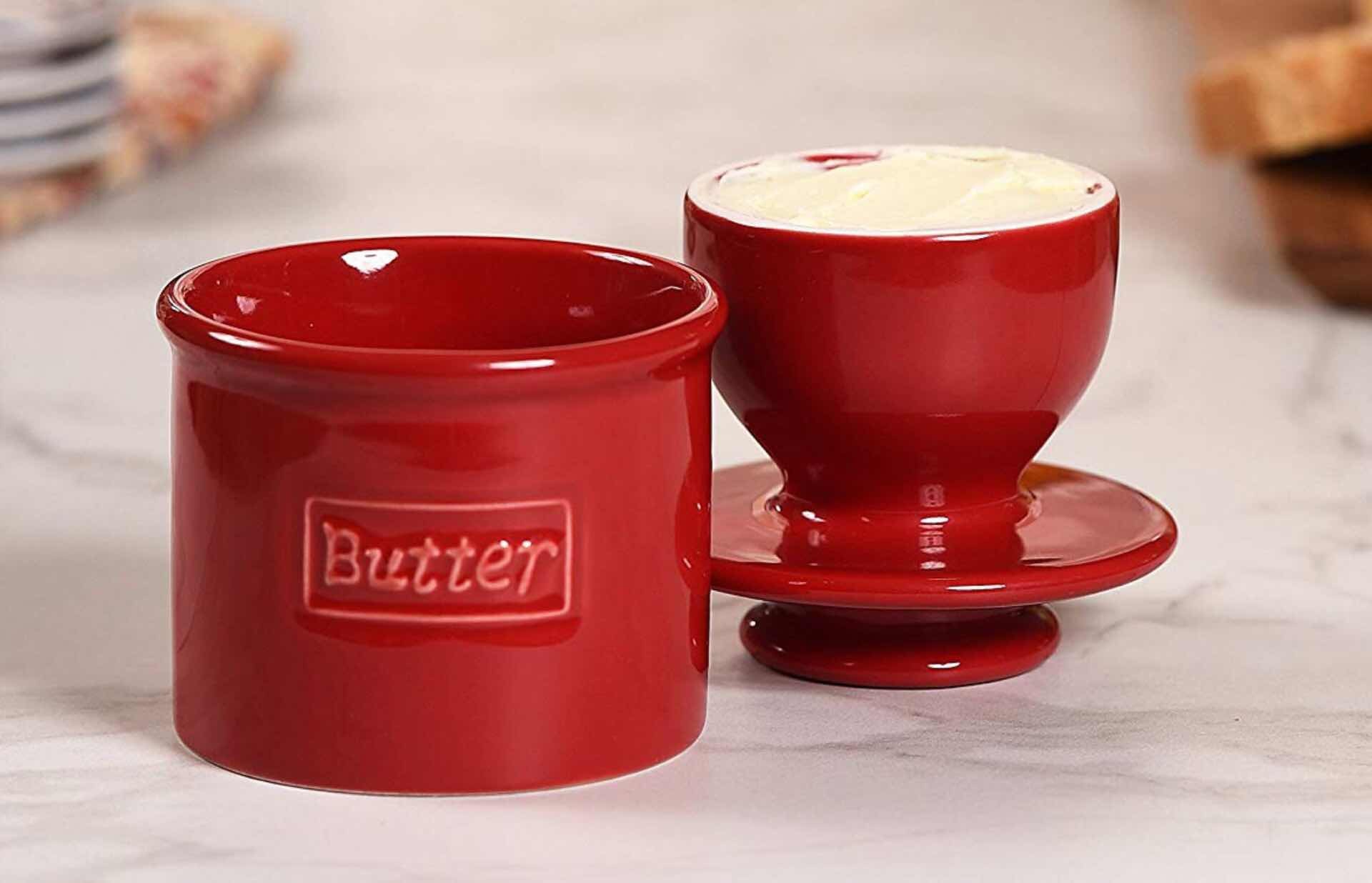 ($27)
Good, legit butter (don't ever talk to us about margarine) is one of mankind's greatest inventions. It just sucks that keeping it in the fridge makes it so hard to spread, so you always have to leave it sitting out a while to soften before using it — unless you like doing supposedly simple things on hard mode every time.
But wait! The French solved that problem way before refrigeration became a thing. They invented a clever bit of pottery that uses water to create an airtight seal and keep butter fresher, longer. Today you might know it by another name: the Butter Bell Crock. It keeps the butter soft and fresh-tasting while preventing it from going rancid for about a month.
+ Read our original post here.
---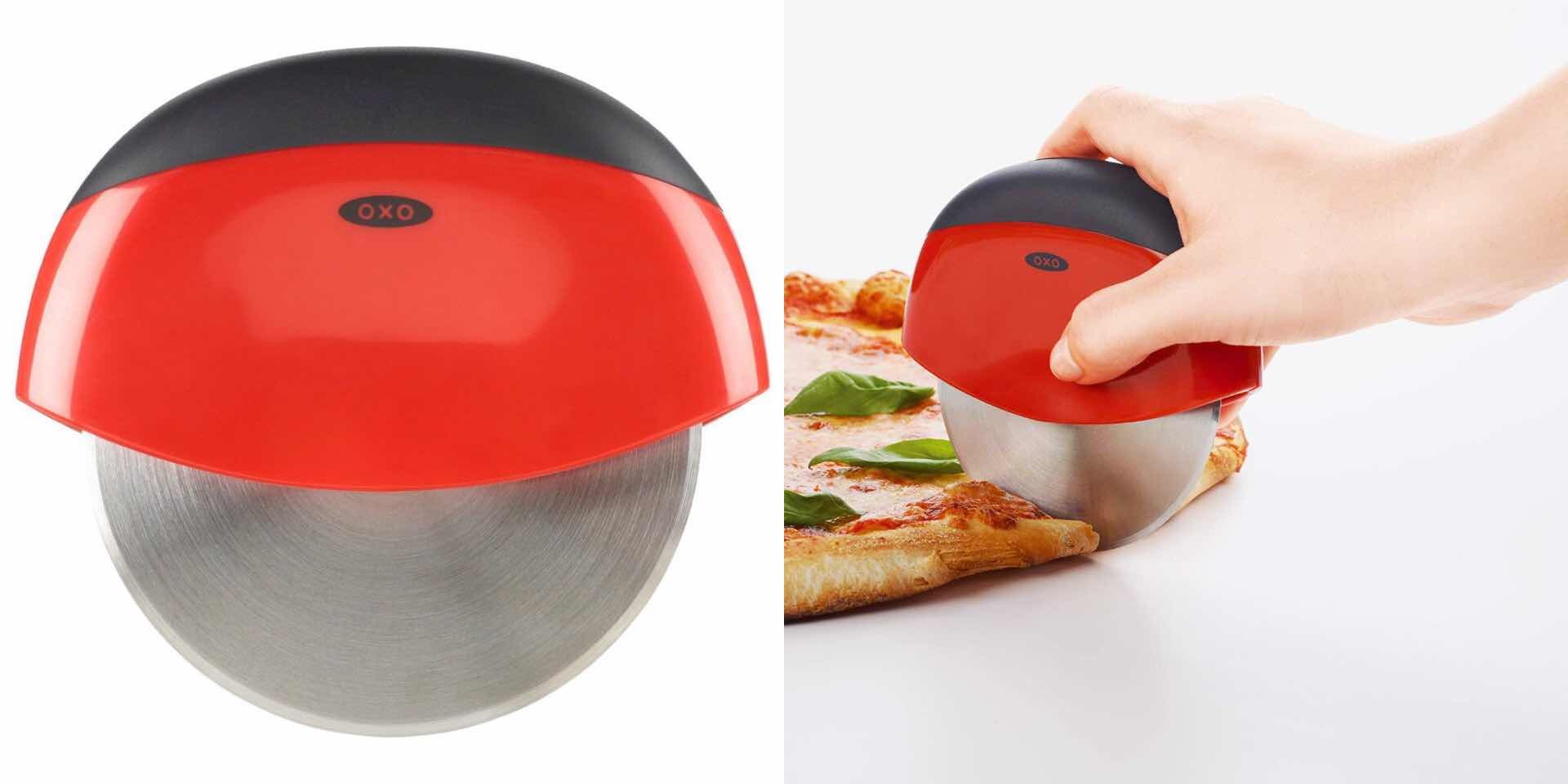 ($14)
Most pizza cutters you find in stores are going to be of the typical handled variety — but you probably already know that. Depending on your disposition, you'll either a) have no problem with that design, or b) wish another style of cutter existed because the handle doesn't give you the control and pressure you need.
A handheld pizza wheel like the OXO Good Grips "Clean Cut" could be right up your alley. Since you hold it by the non-slip grip just above the blade wheel, you get the ideal leverage for effortless slicing and portioning.
It also comes in handy for jobs outside of pizza making, such as cubing ham steaks, quartering canned biscuits for certain recipes, and cutting sandwiches or quesadillas into triangles.
+ Read our original post here.
---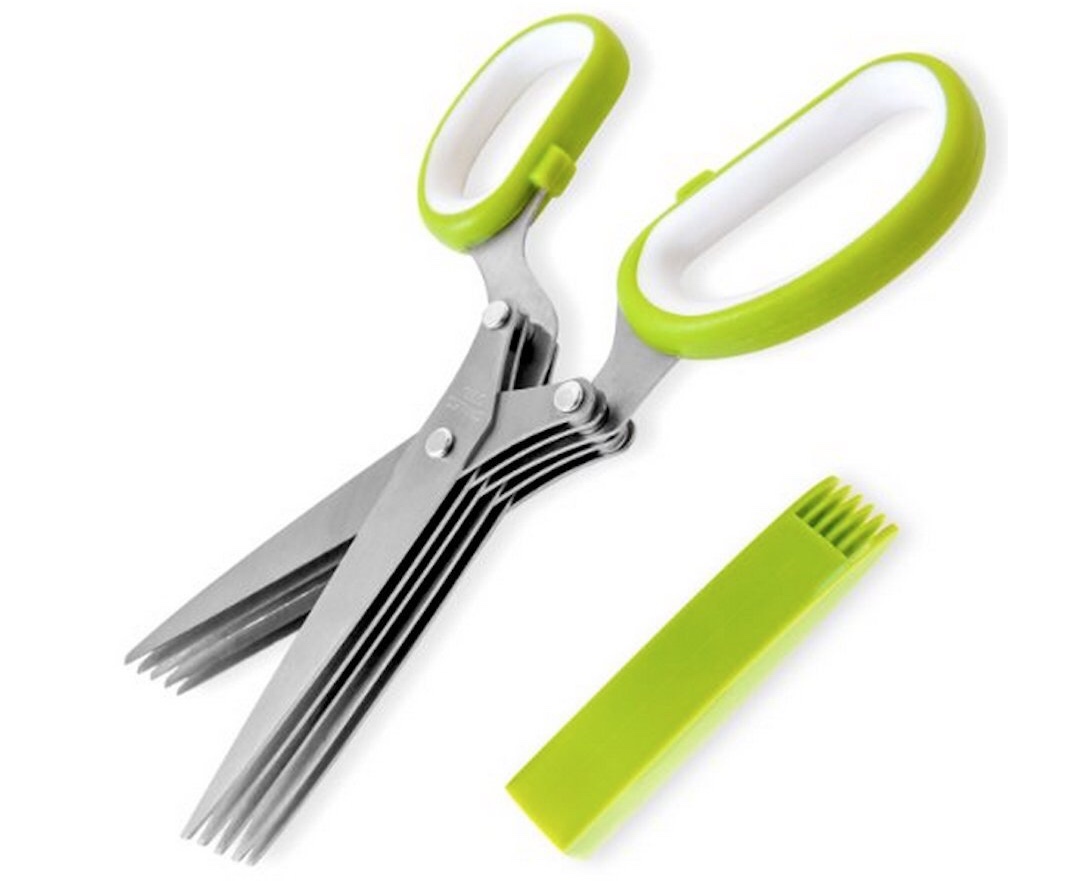 ($7)
While traditionalists in the kitchen typically prefer to chop herbs with a good old fashioned chef's knife, there are other ways to get the job done more efficiently and without having to practice knife skills. A pair of 5-bladed herb scissors like these makes quick work of slicing basil, parsley, chives, cilantro, and any other herb you like cooking with.
The plastic safety sleeve it comes with doubles as a "comb" for cleaning remining bits of herb from between the scissor blades. When you're done using them, the scissors can go right in the dishwasher for easy cleanup.
+ Read our original post here.