Not only do we love a good card game here at Tools & Toys, we also appreciate good design with an interesting story. These playing card decks celebrate the best of both worlds.
Just be warned if you break these decks out for a game: You and your friends may find yourselves spending more time admiring the cards than playing.
* * *
Aaron Draplin — better known as co-founder and designer of Field Notes (and who you may recognize from this video) — designed a slick set of playing cards enthusiasts should immediately* pick up. They not only feel great in the hand thanks to their linen finish, the thick lines and vibrant colors on every card will have everyone at your next poker tournament asking where they can get a set of their own.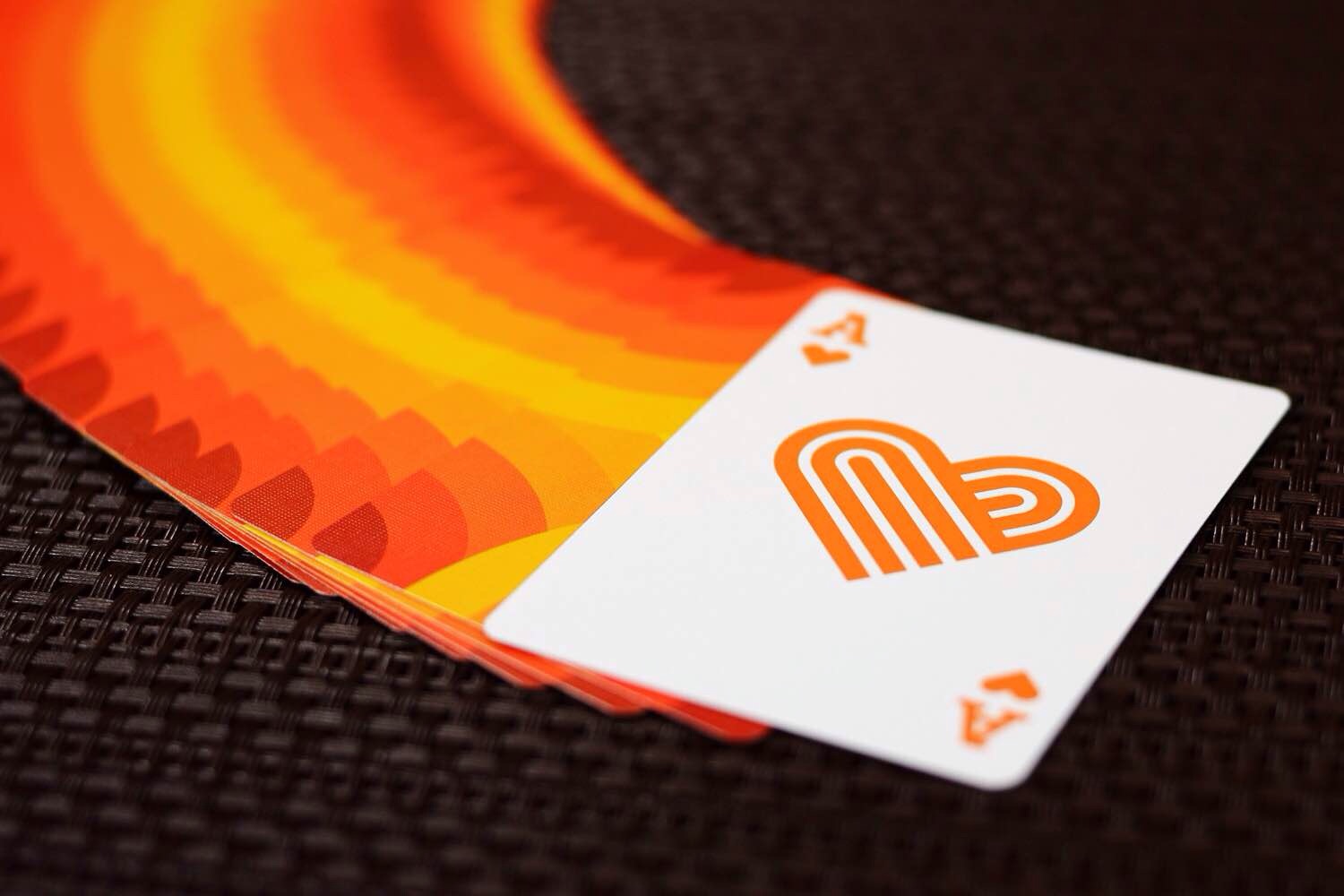 * When it's back in stock, that is. Sadly, the set is sold out as of this writing but they do have another one in the works so keep checking back for details.
---
The Design Deck — designed by the same folks who made the How to Choose a Typeface poster I wrote about a while back — is a playing card set for budding graphic designers. I'll let them explain:
Each of the 52 faces contains a useful piece of information about graphic design, including typography, colour theory, design techniques, history, and more, with beautiful visual examples.

Printed in rich, full colour on high-quality Bicycle® stock with air-cushion finish.
Very cool idea. These decks have a tendency to sell out, so act fast. Normally they go for $20 a pop, but as I write this they are on sale for just $17.
---
This past summer I stumbled across a cool art project called Playing Arts, which has 55 designers and illustrators from around the world each designing the artwork of a particular card in their own distinct style. At the time they were unveiling one card every day until there were enough to compile the whole deck, which was then printed with Bicycle's high-quality air-cushion card finish.
There are two editions so far, the second of which is the set I just described above:
Artists who want to be part of Playing Arts' next deck project can submit their portfolio link here.
---
When filmmaker J.J. Abrams was a kid, he visited the Tannen's magic shop in Manhattan with his grandfather, where they purchased a "mystery magic box" that supposedly contained "$150 of magic for only $15." Abrams then decided the idea of what the box contained likely outshone the reality, so to this day it remains unopened.
What could have remained merely an interesting story has turned into a collaboration between Abrams and the folks at Theory 11, resulting in the Mystery Box — 12 decks of cards wrapped in letterpressed kraft paper, which are housed in an iron-branded, alpha-numeric lockbox handcrafted from 100-year-old reclaimed wood. For every deck sold, they donate $1 to 826 National, a non-profit dedicated to promoting creative writing in schools and workshops around the US.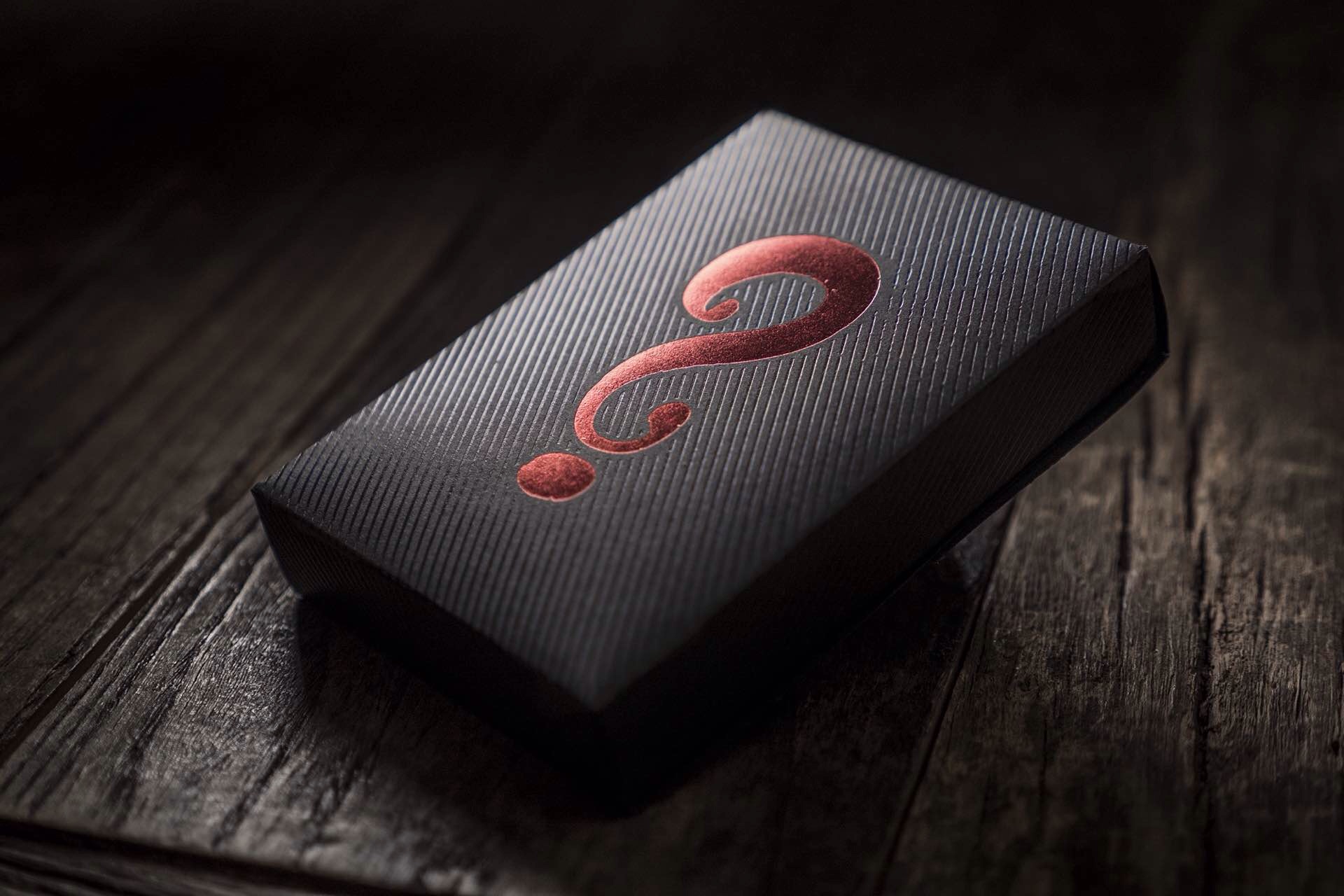 And now, there is a Black Edition of the Mystery Box, the cards of which are somehow even sleeker-looking than the original ones. The lockbox is the same though, and it's up to you whether it is opened or remains closed forever.
The original and Black edition Mystery Boxes are $150 at Theory 11. If you would rather go without that sweet lockbox, the decks can be purchased alone for about $10 a pop.
---
This deck from Best Made Co. isn't as fancy as some of the others in our guide, but the card artwork has this solid, classic style that's hard to ignore. I love the company's own description of the cards, so I'll just quote them:
Designed by Best Made in New York, printed in Erlanger, Kentucky by the United States Playing Card Company (legendary makers of the Bicycle and Bee brands). We enlarged the numbers and symbols, streamlined the face cards to geometric bliss, added some lightning bolts or two, and above all we gave our cards the much needed whitespace and breathing room for your eyes (so you can play by the glow of a campfire). Made for us exclusively by America's foremost maker of playing cards, the company most trusted by casinos, card sharks, bamboozlers, fabulists, magicians, and maligners the world over.
---
Theory 11, the same folks behind the Mystery Box Black Edition listed above, have another awesome card set worth your attention: Contraband Playing Cards.
Rather than being inspired by magic like the Mystery Box edition, the Contraband set takes its cues from "secret societies, conspiracy theories, and everything unknown." The card faces and backs were designed individually from scractch over the course of a year, with secret imagery hidden throughout the cards and even the gold- and black-foiled tuck case.
You can buy decks individually for about $8 each, but the coolest way to buy them is getting the Contraband Book Lamp. This $150 handcrafted piece of artwork looks like two old books topped by a vintage (and functional!) Edison lightbulb with an antique nickle power switch.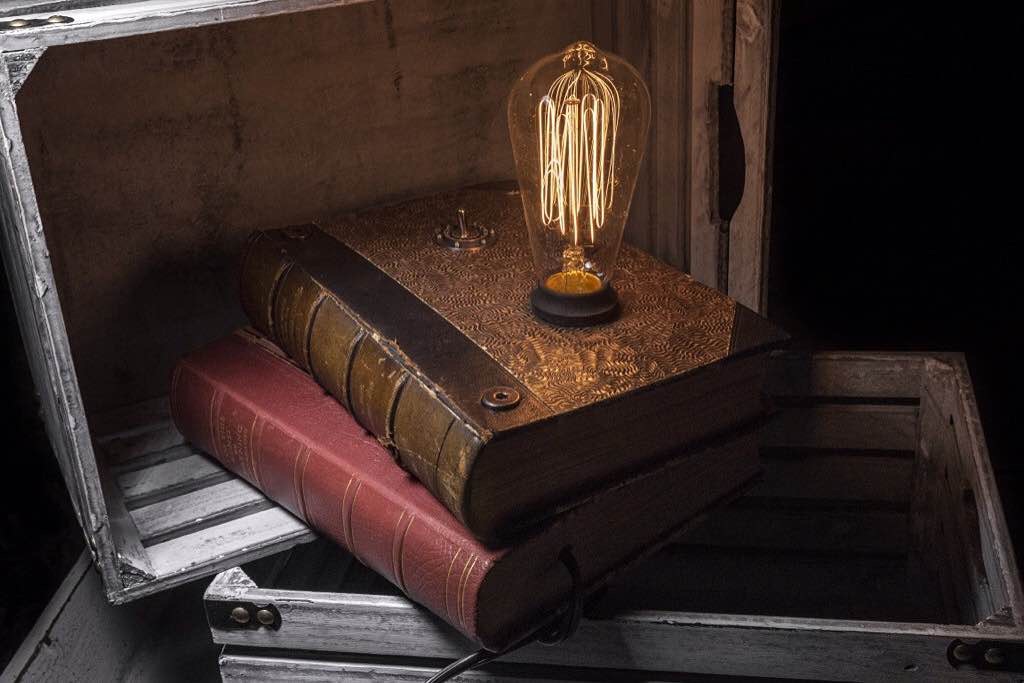 But there's even more to it — slide the top book aside to reveal a secret wooden compartment with four Contraband decks inside. Take the decks out and you've got a cool place to stash some secret stuff of your own.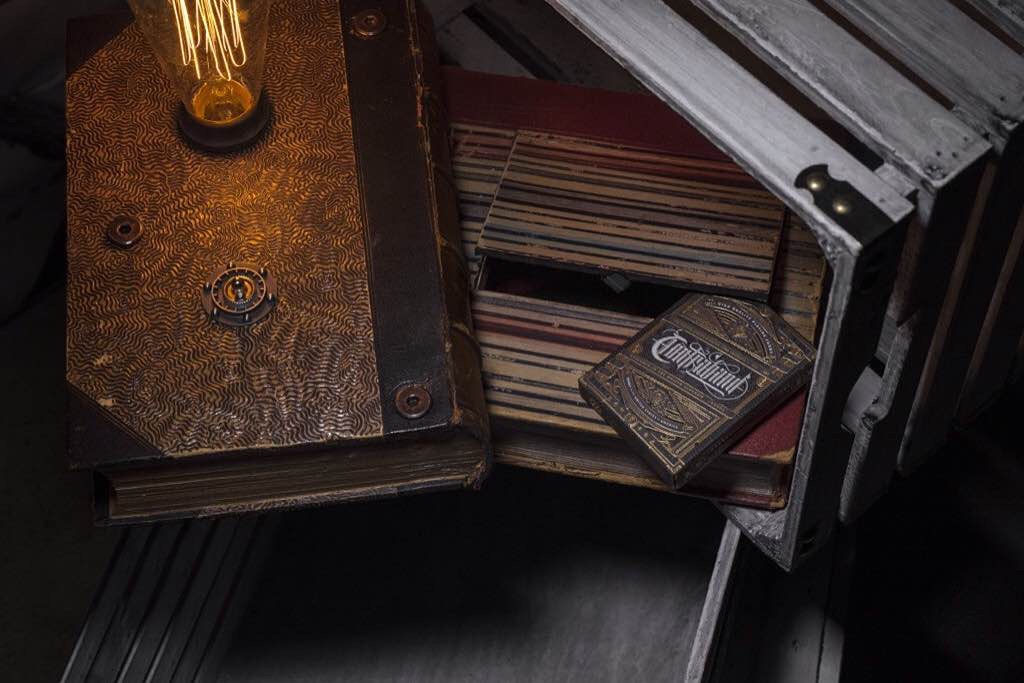 Note: The lamp really is handcrafted upon ordering, so allow a few weeks for shipping.
---
Designed by Joe Doucet, the "Minim" set of playing cards is about as minimalist as a deck can be and still be playable. These slick cards feature simple geometric shapes as reductive representations of each suit (clubs = three black-or-white circles, hearts = downward red triangle, etc), while their backs are marked merely with a single diagonal line rather than any ornamental graphics.
The deck comes in black (pictured below) or white (pictured above). Each set is $10 + shipping at Areaware.