Of all the things we enjoy nerding out about here at T&T — including but not limited to coffee, writing/stationery, photography, and bags/organization — there's one category we've never dedicated a roundup/guide to: typography.
That changes today. Here are 7 of the awesomest and most drool-worthy font families we can think of.
* * *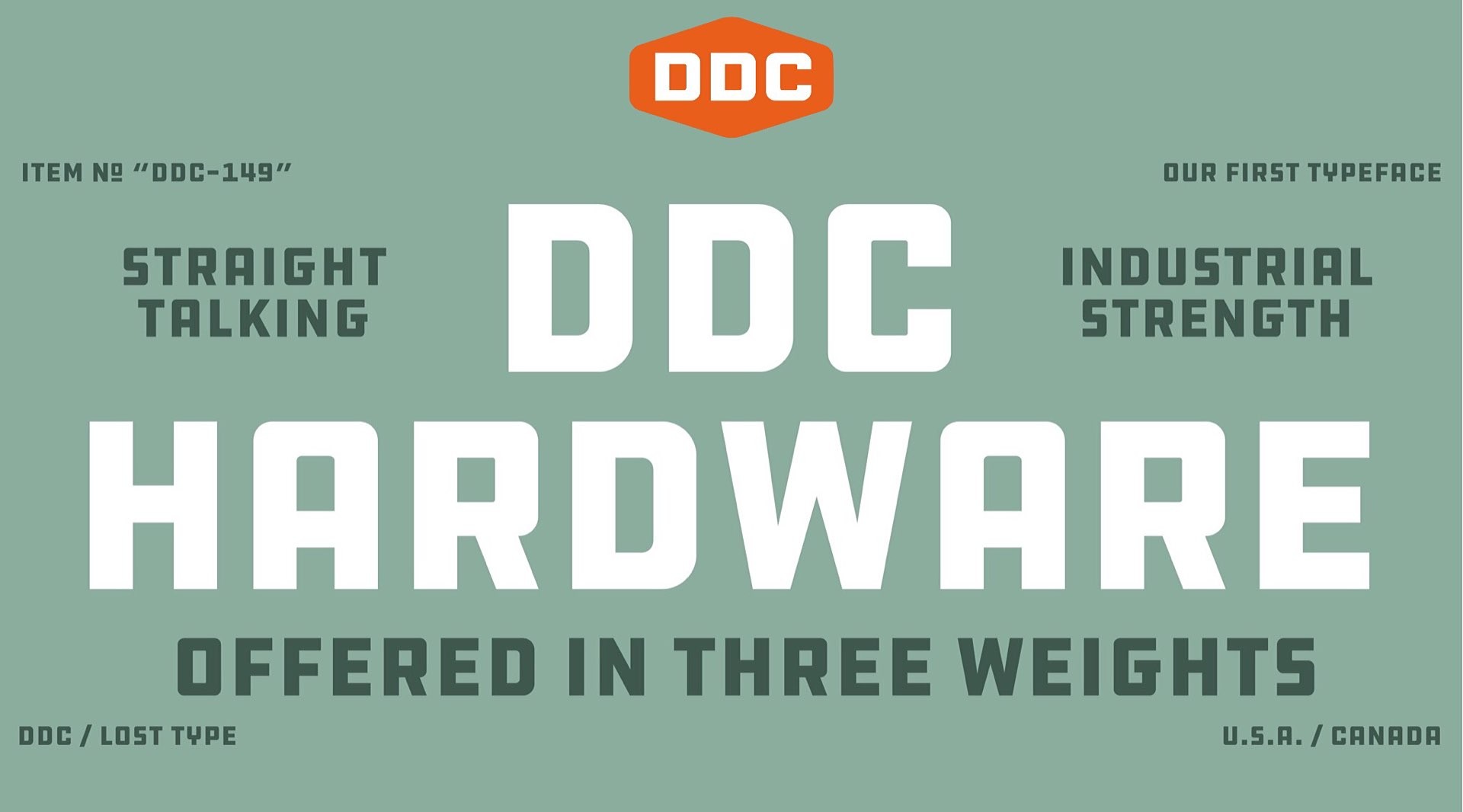 A straight-talkin', industrial-strength typeface in three weights (Regular, Condensed, and Compressed) and with support for over 100 languages, diacritics and all. As Jim Coudal says, this American-made sans-serif is "beefy and dependable."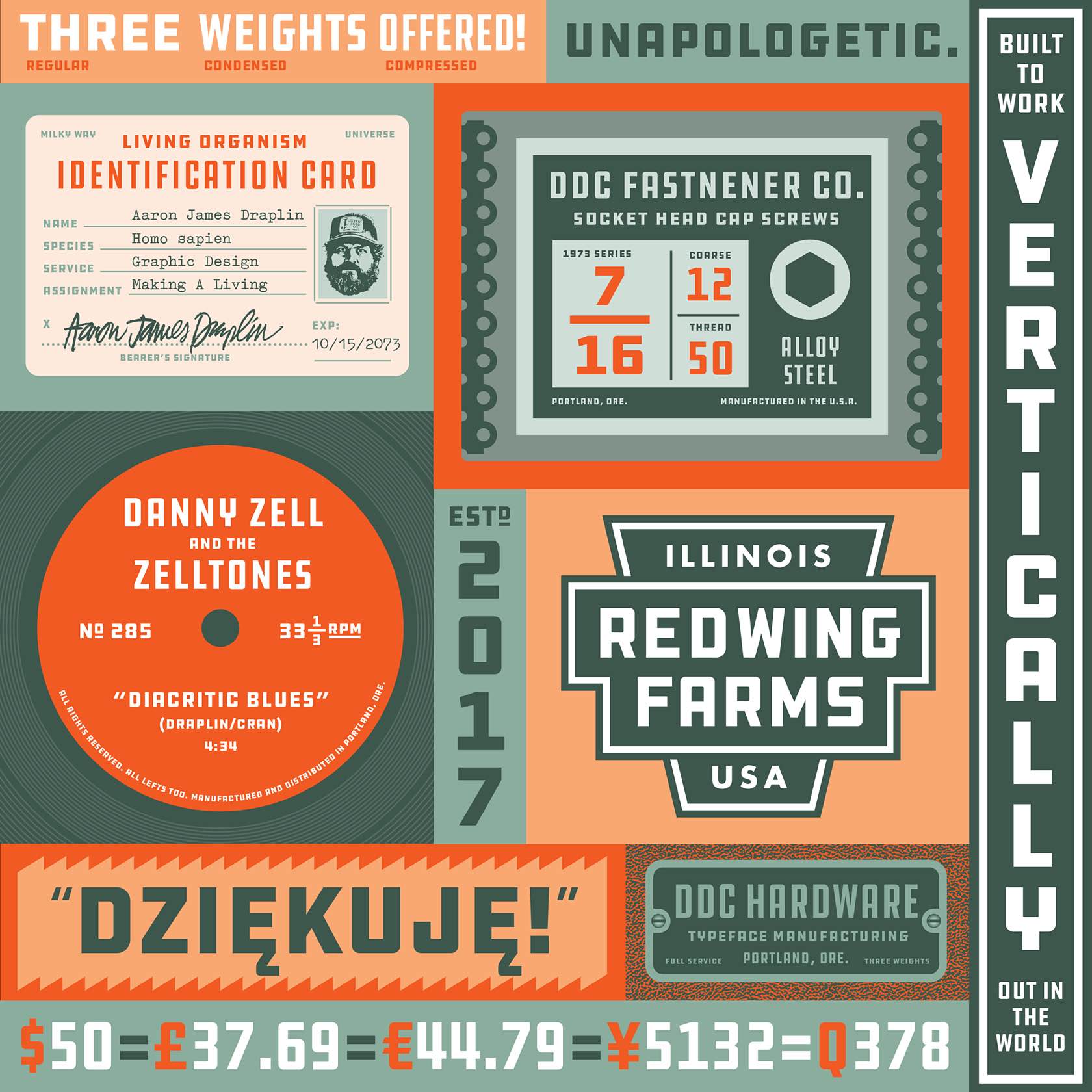 + Read our original post here.
---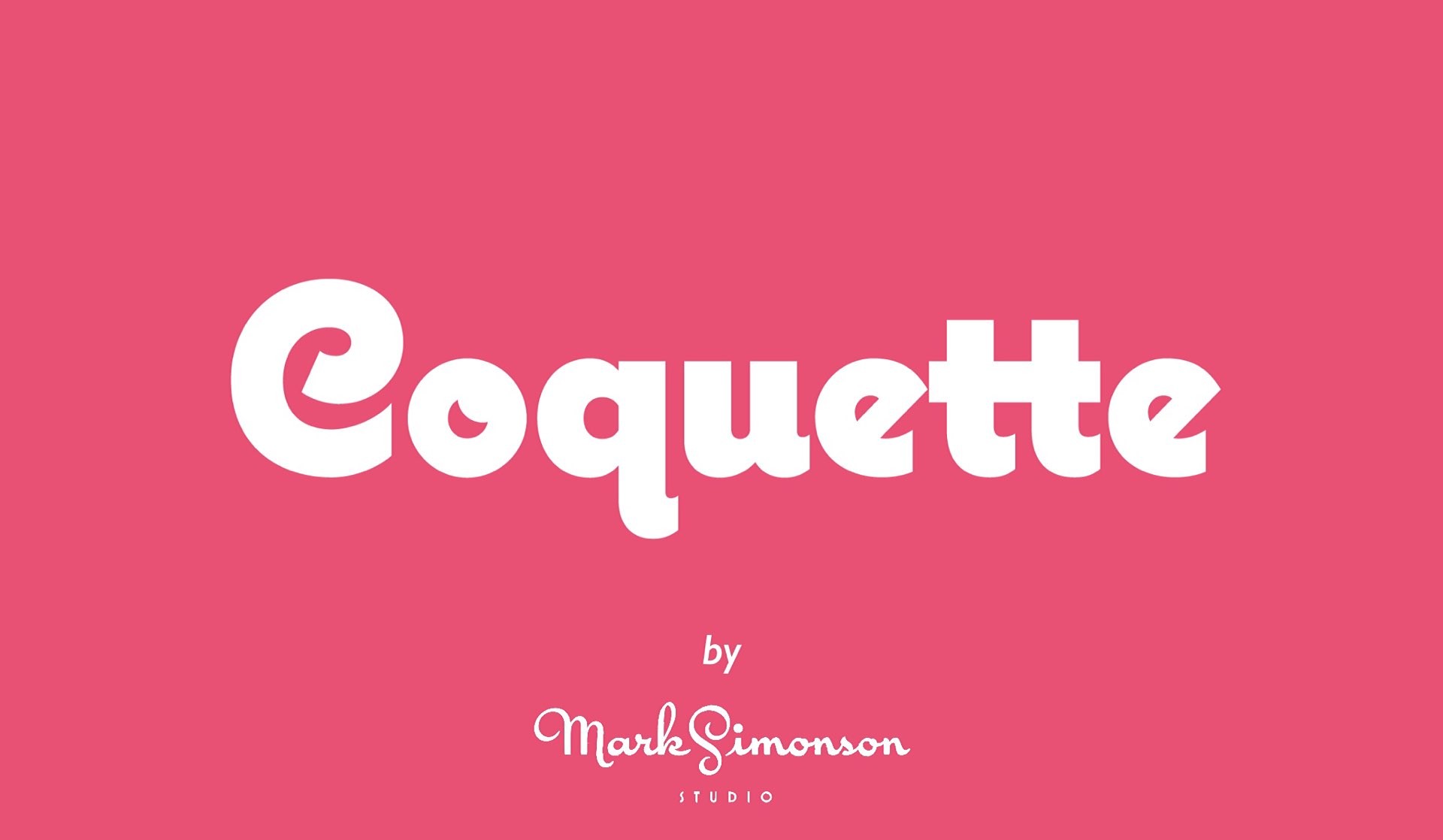 Mark Simonson's lovely Coquette is one of those typefaces that was many years in the making, from its humble beginnings in 1993 to its eventual release in 2001…
Just as I was about to release it, I discovered that the name I had selected, Ruby Script, was also the name of an up-and-coming scripting language from Japan. This would be problematic in the age of search engines. So I had to come up with a something different.

The design loosely follows the French script model, so I started looking through my old French/English dictionary from high school. Of all the names I came up with, Coquette was the clear winner. As typefaces go, it does look kind of flirtatious, doesn't it?
…all the way to its 2.0 update in 2017:
For a long time, even before the initial release, I've wanted to add more weights, especially on the bold end of the range. And there was certainly room for another weight on the light end. I'm therefore very pleased to announce the addition of three new weights to Coquette: Thin, Extrabold, and Black.
That update also included some useful new features like a complete set of f-ligatures (fb, ff, ffi, ffj, fj, fh, and fk), arbitrary fractions, superscript figures, and more. The resulting family is a sort of hybrid between French scripts, with an air of mid-20th-century European nostalgia.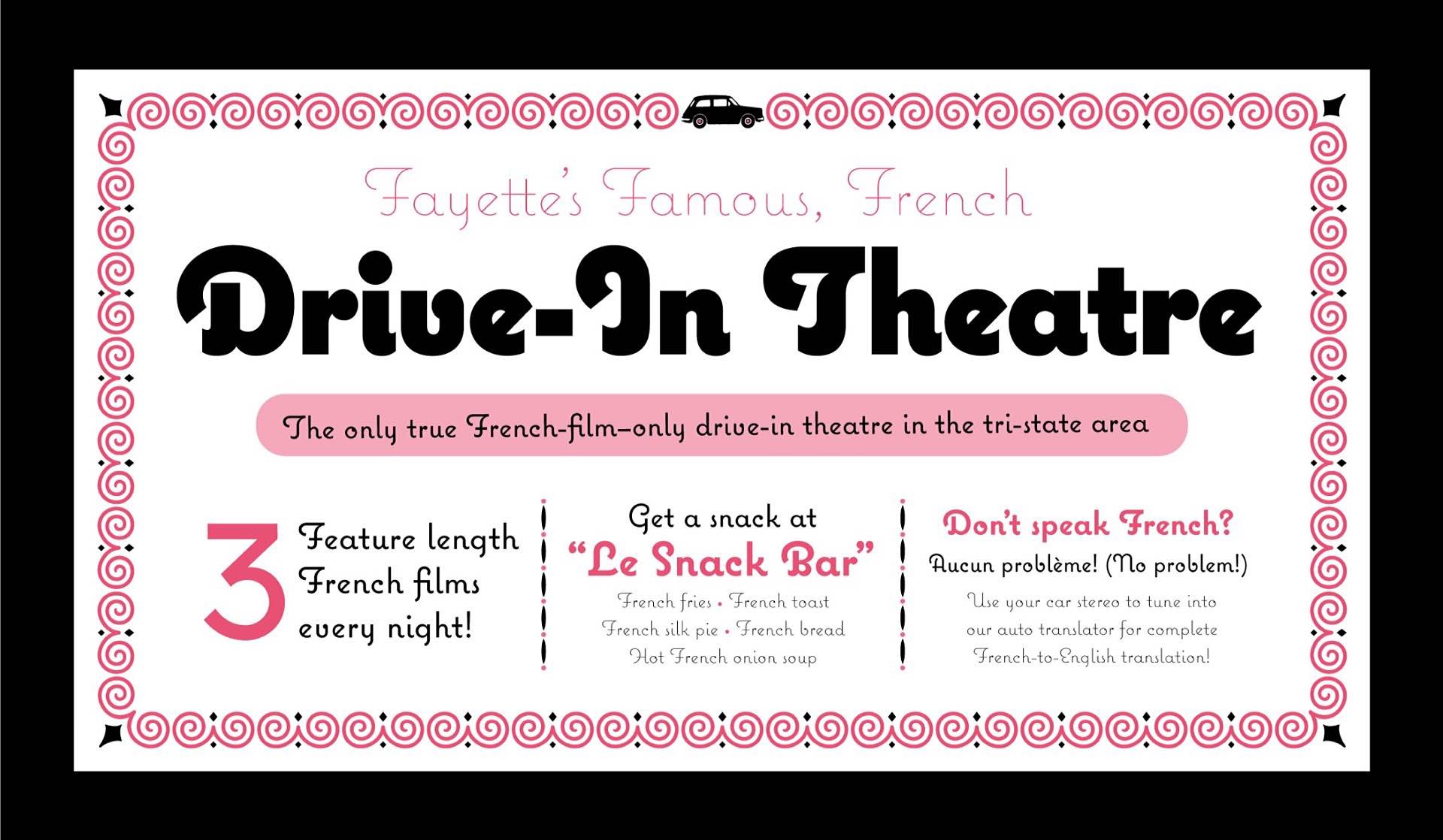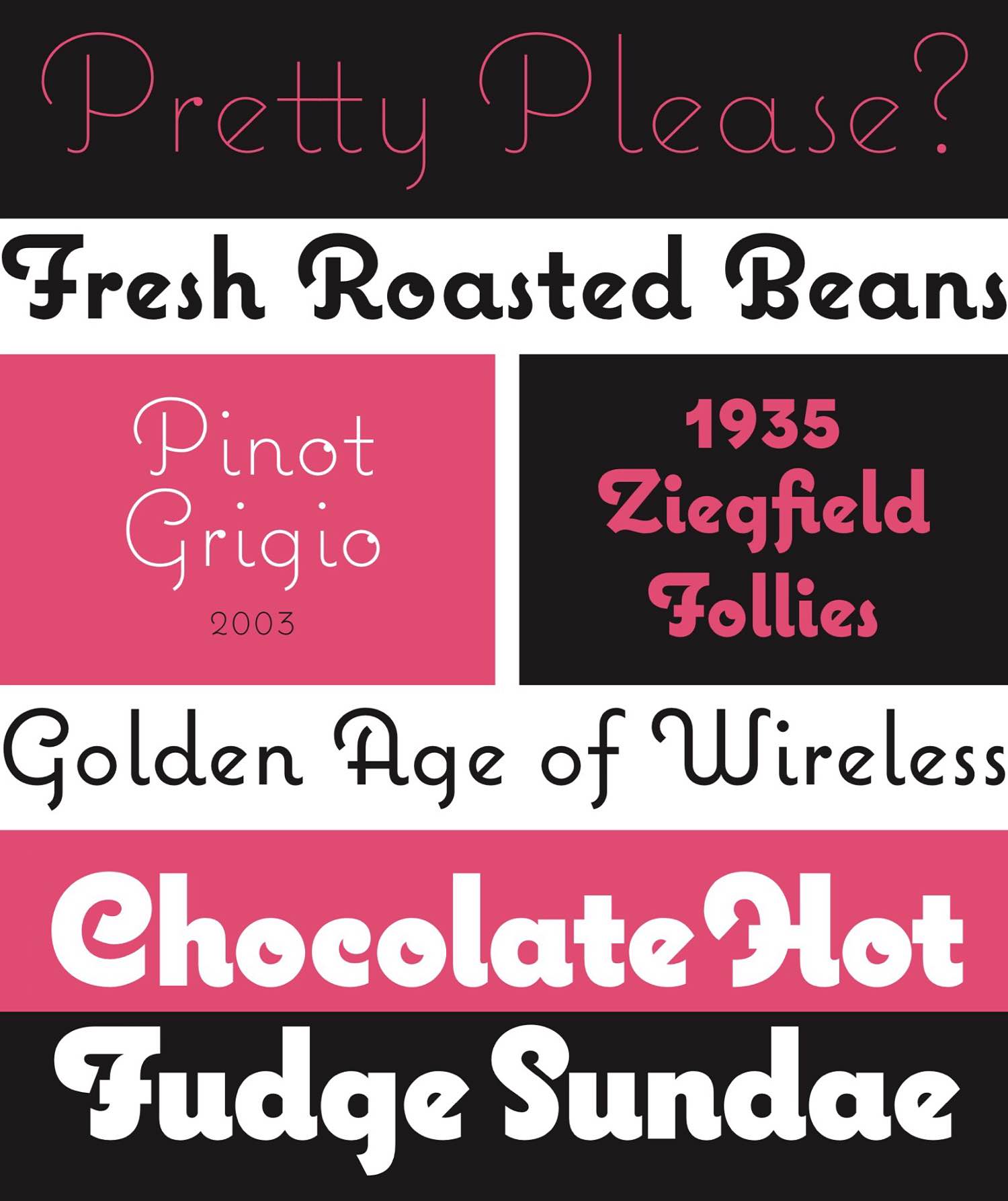 + Read our original post here.
---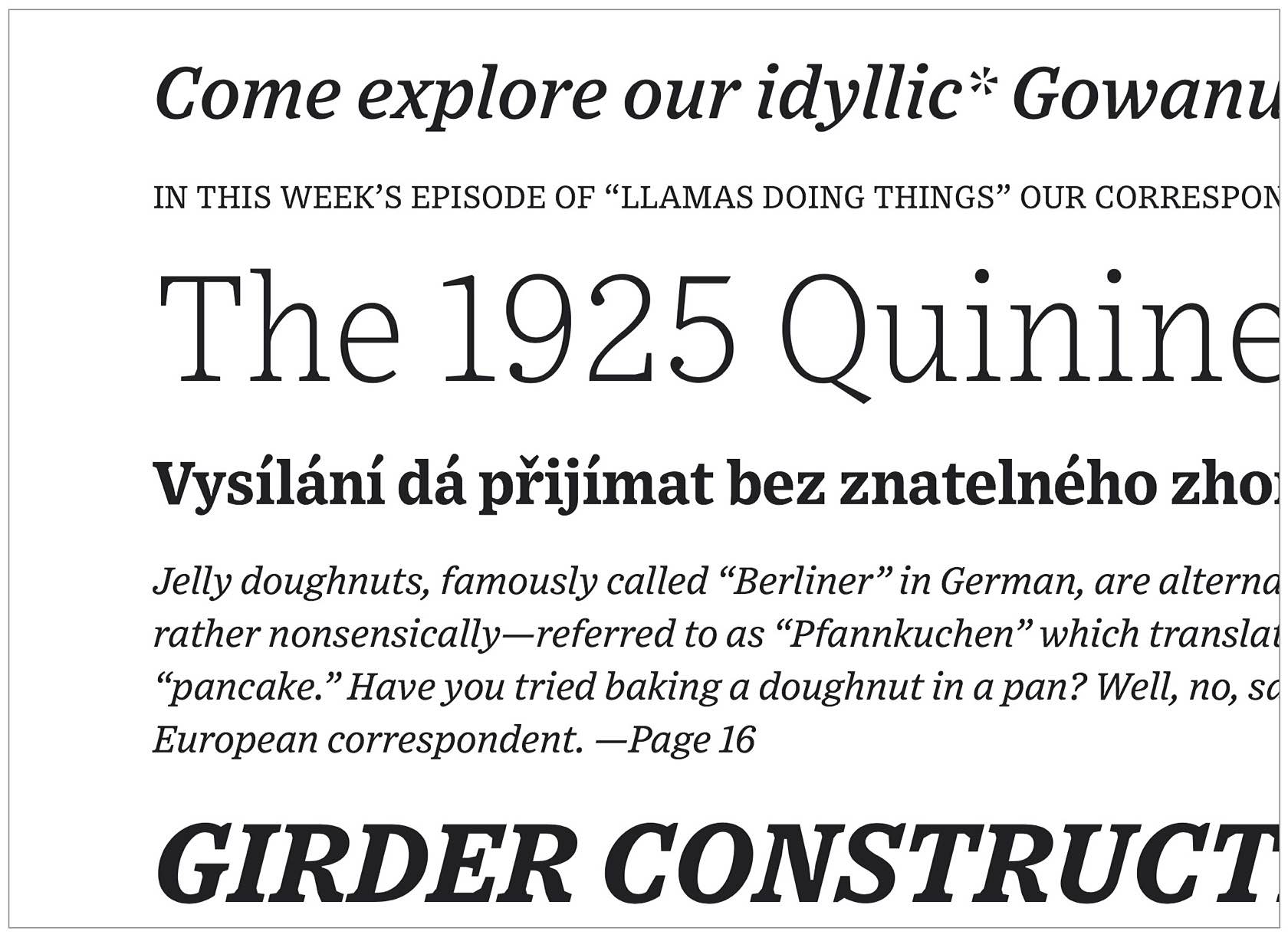 Originally designed by Tobias Frere-Jones for the Wall Street Journal in the early-2000s, Exchange was commissioned at a time when newspaper pages were getting narrower and the printed word needed more than ever to be readable at small sizes. Designers today face that same issue with websites and mobile/smartwatch apps, making this typeface as relevant now as it was over a decade ago.
+ Read our original post here.
---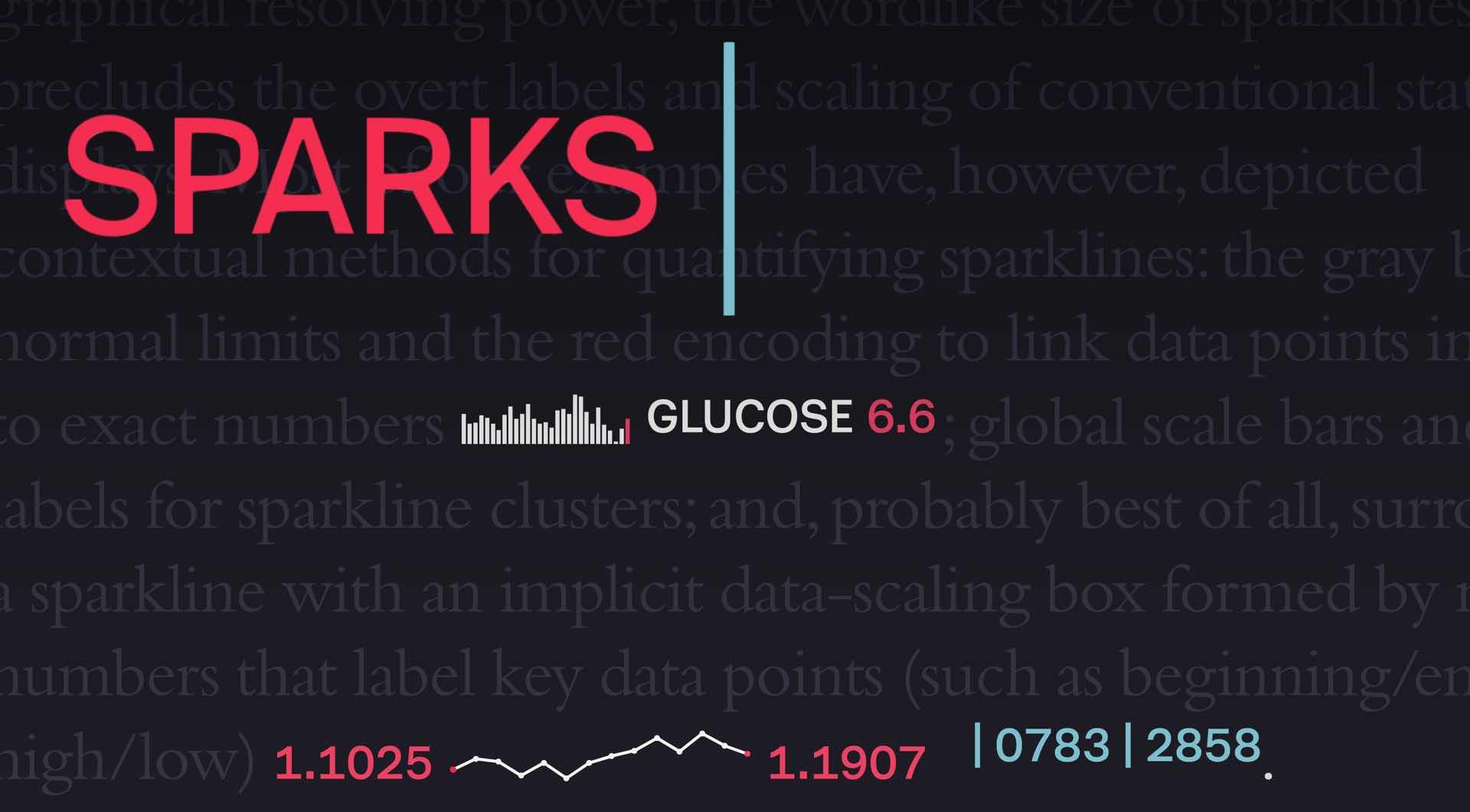 Sparks (formerly "AtF Spark") is a fascinating typeface project by data design company After the Flood that turns typed numerals into inline data visualizations (aka sparklines). These types of things are normally a pain in the butt to code and implement — and most writers will never even learn how to — but Sparks makes it a nearly effortless process.
+ Read our original post here.
---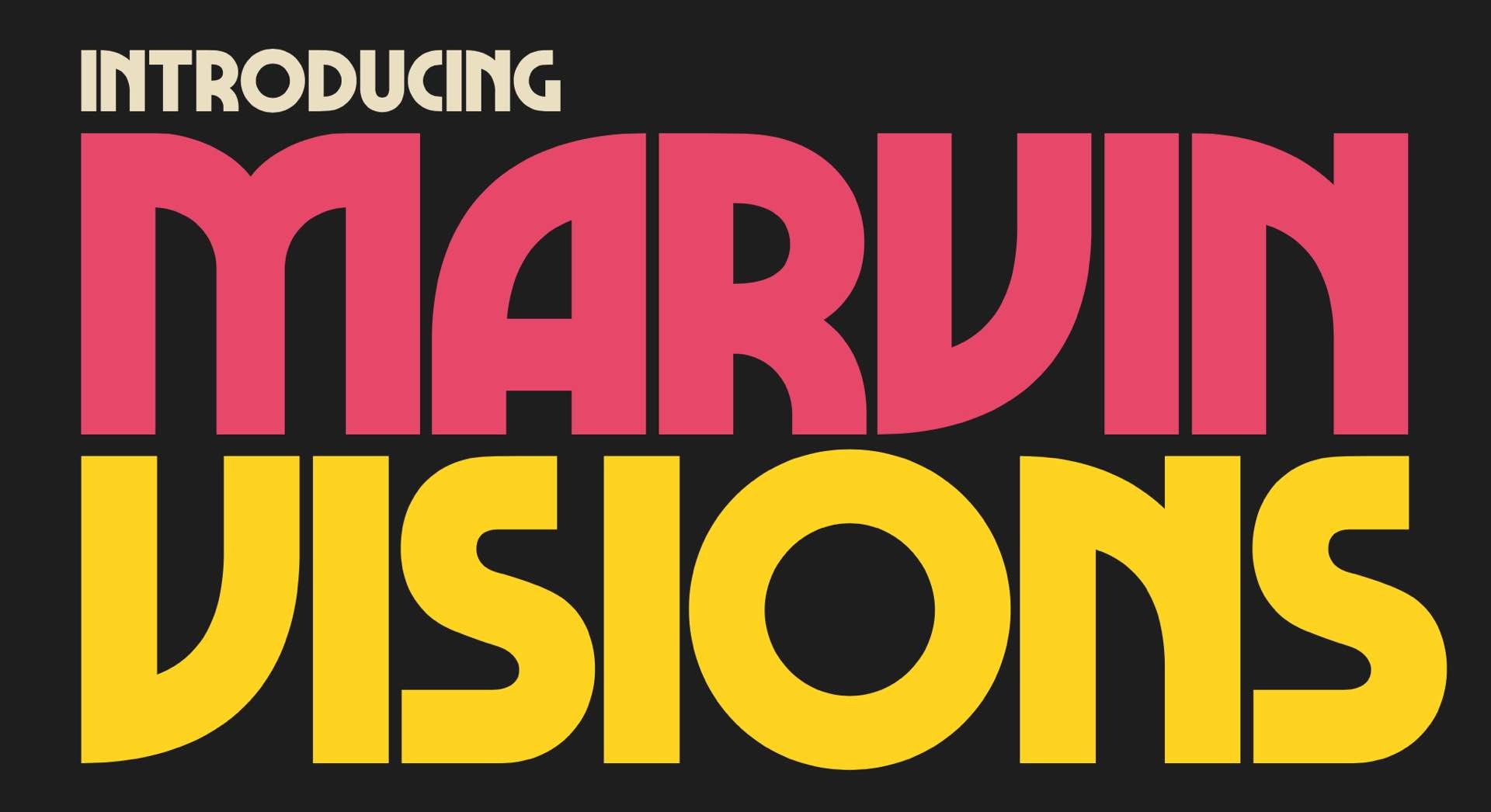 Marvin Visions is a modern (and gorgeous!) reinterpretation of Marvin, a science fiction-style typeface originally designed in 1969. Designer and creative technologist Mathieu Triay underwent this project specifically to create the identity for a quarterly publication called Visions, which aims to introduce sci-fi to a wider audience.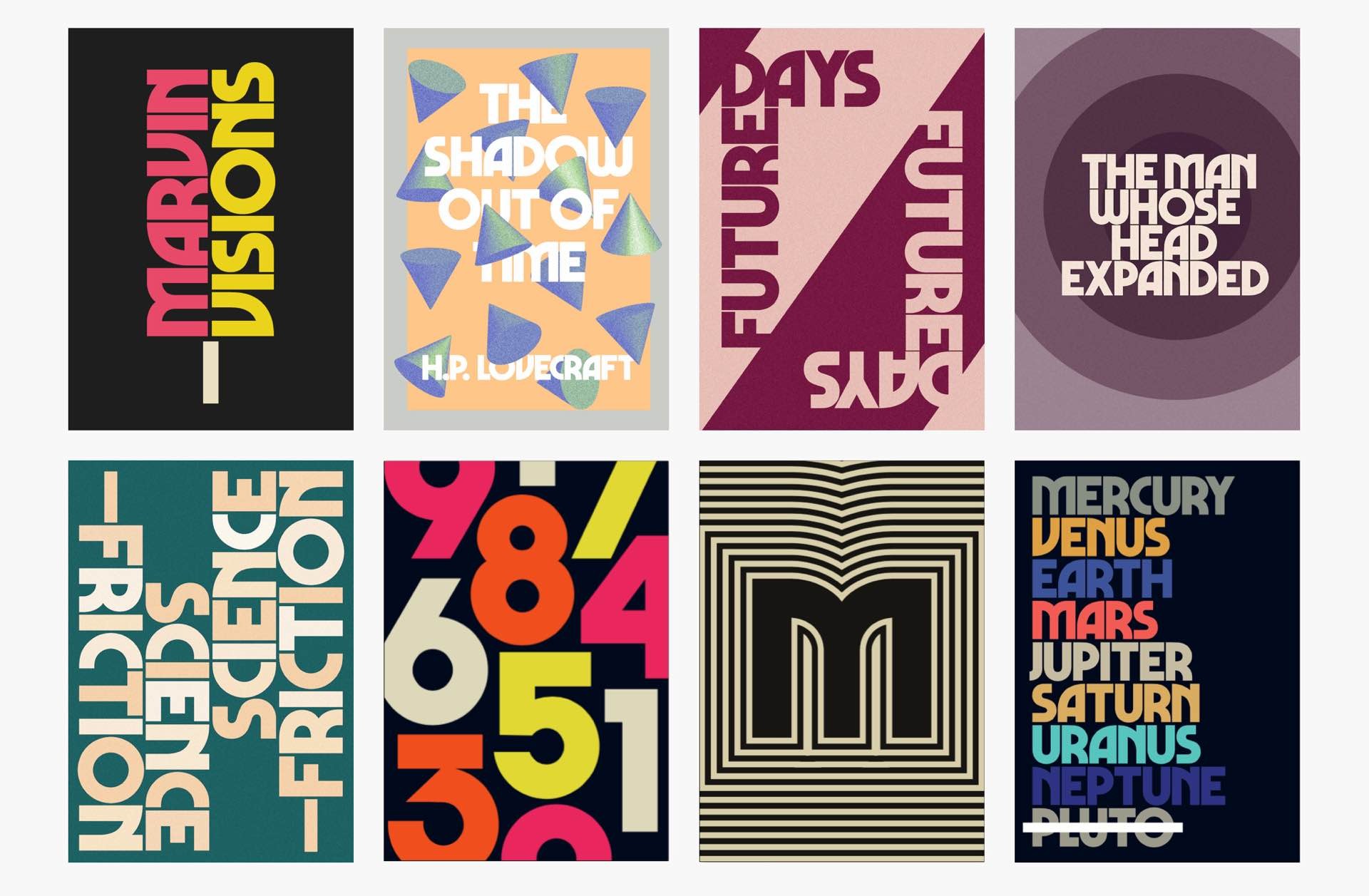 + Read our original post here.
---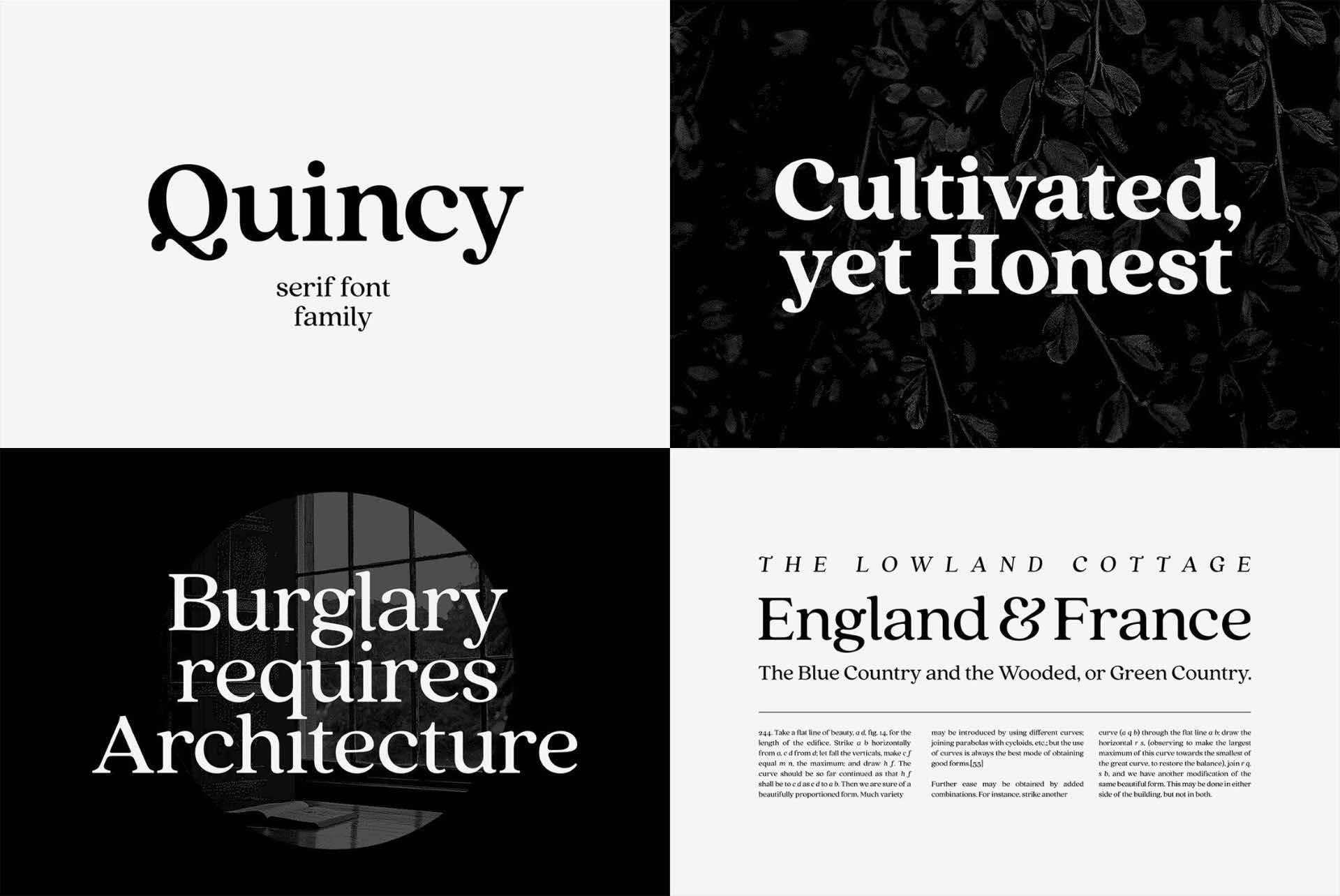 Quincy was the first serif font family that type designer Connary Fagen ever developed, and boy did he ever nail it. Its warm, rounded letterforms provide a pleasant reading experience, while working just as well as a stately display font. There's something about Quincy's aesthetic that strikes us as a mix of modern with a dash of '70s nostalgia.
+ Read our original post here.
---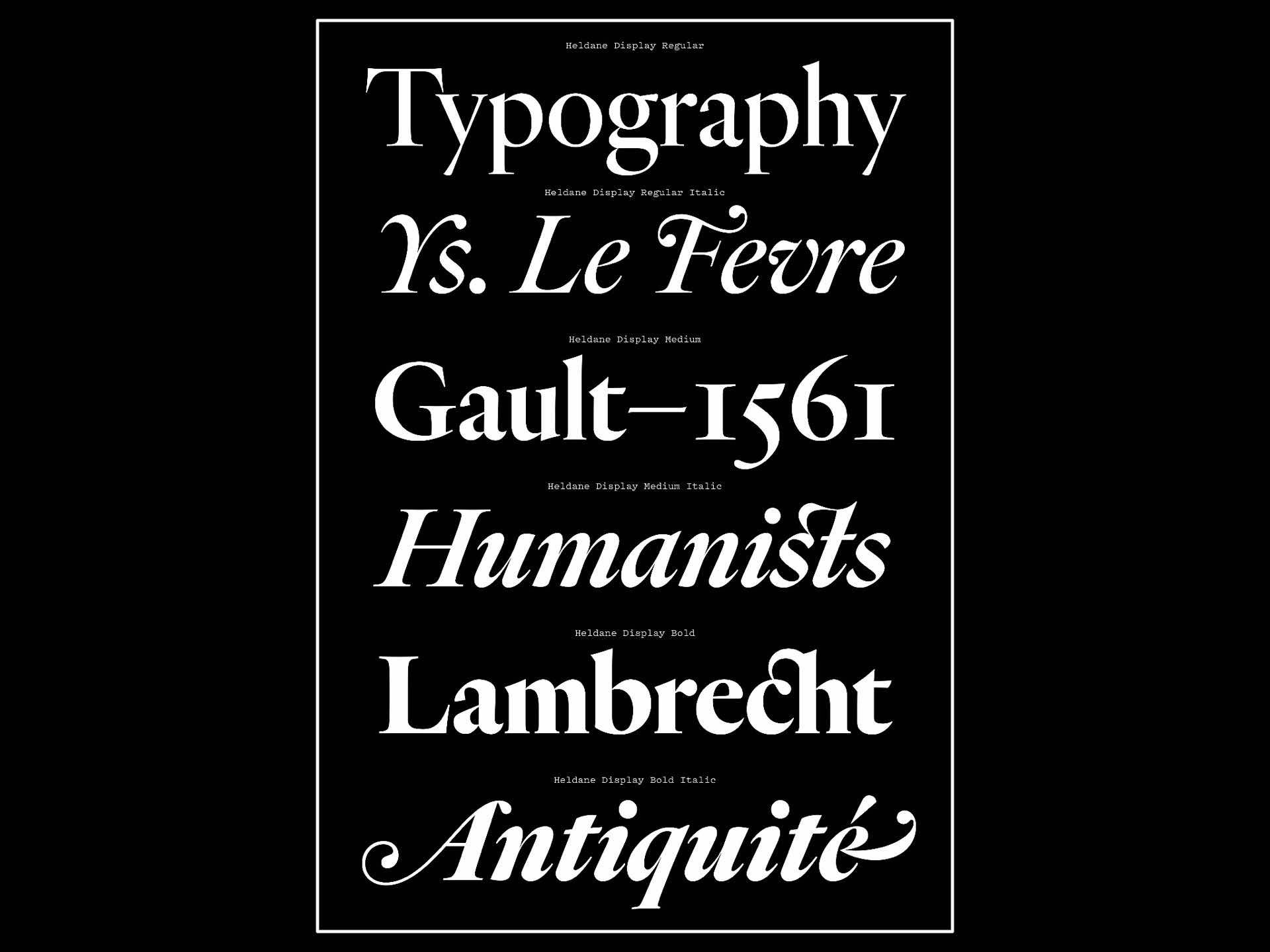 Both released after a decade of development, Heldane Display and Heldane Text are modern reinterpretations of a collection of typefaces that date all the way back to the Renaissance, designed by Kris Sowersby of the New Zealand-based Klim Type Foundry.
Essentially what he did was examine the works of classic Dutch and French type designers — such as Hendrik van den Keere, Claude Garamont (AKA Garamond), Robert Granjon, and Simon de Colines — then took the best parts of their respective typefaces and almagamated them into a cohesive whole. We're particularly fond of Helane Display's italic styles, which have a very magazine-esque quality to them: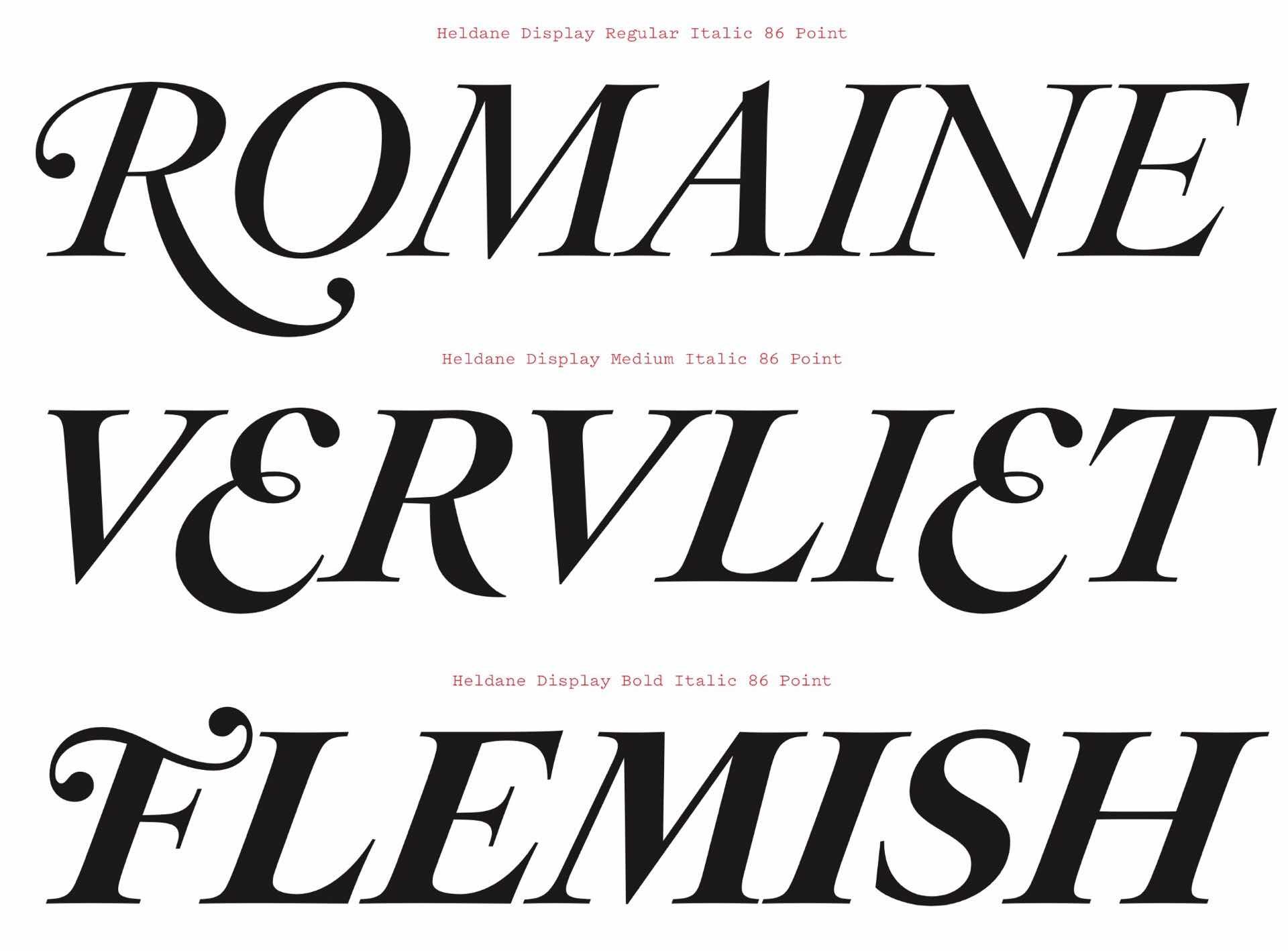 + Read our original post here.