It seems unlikely that you wouldn't have heard of Etsy by now, but just in case, it's best summed up as an awesome marketplace for indie product makers, where you can find just about any type of handmade goods under the sun. It's the craft fair of the internet, and I mean that in the best way possible.
We've written about a lot of goods from Etsy over the years, so I thought it'd be fun to gather a few of them up into a single collection. They all make great gifts, whether you're shopping for a loved one or just treating yourself 😉
* * *
From the department of things that are both tools and toys: Tool Chess is a handsome (and hefty!) chess set with pieces fashioned by hand from everyday nuts and bolts.
The sets are crafted by a father-son duo who have put some great presentation into their product — every chess piece is finished with a beautiful powder coating, and each set arrives in a tool chest carrying case (in your choice of black or red). It also comes with a green-and-white vinyl roll-up board so you can easily play anywhere. And yes, the pieces are felt-bottomed.
---
Chris Rose, owner of the Rose Leather Crafting store, specializes in handcrafted kangaroo leather wallets that are surprisingly fair-priced.
He's got a number of wallet designs to choose from, each of which is hand-cut, hand-stitched, and hand-finished. There are no fancy machines anywhere in this process, so while each wallet can take 4–5 weeks to arrive at your door, he's at least able to keep costs down to materials and labor alone.
Kangaroo leather is not only soft but incredibly strong stuff, and since Chris uses the saddle-stitch method, you can trust that his wallets will last a long time.
---
The Hitch and Timber store sells a variety of small, handmade leather goods, including a series of "notebook caddy" wallets. They come in five colors, all of which will only look better with age:
Each one can hold a small memo book (such as Field Notes), a small pocket knife, a pen or pencil, and some cards or cash. Here's a backside view of the English Tan model: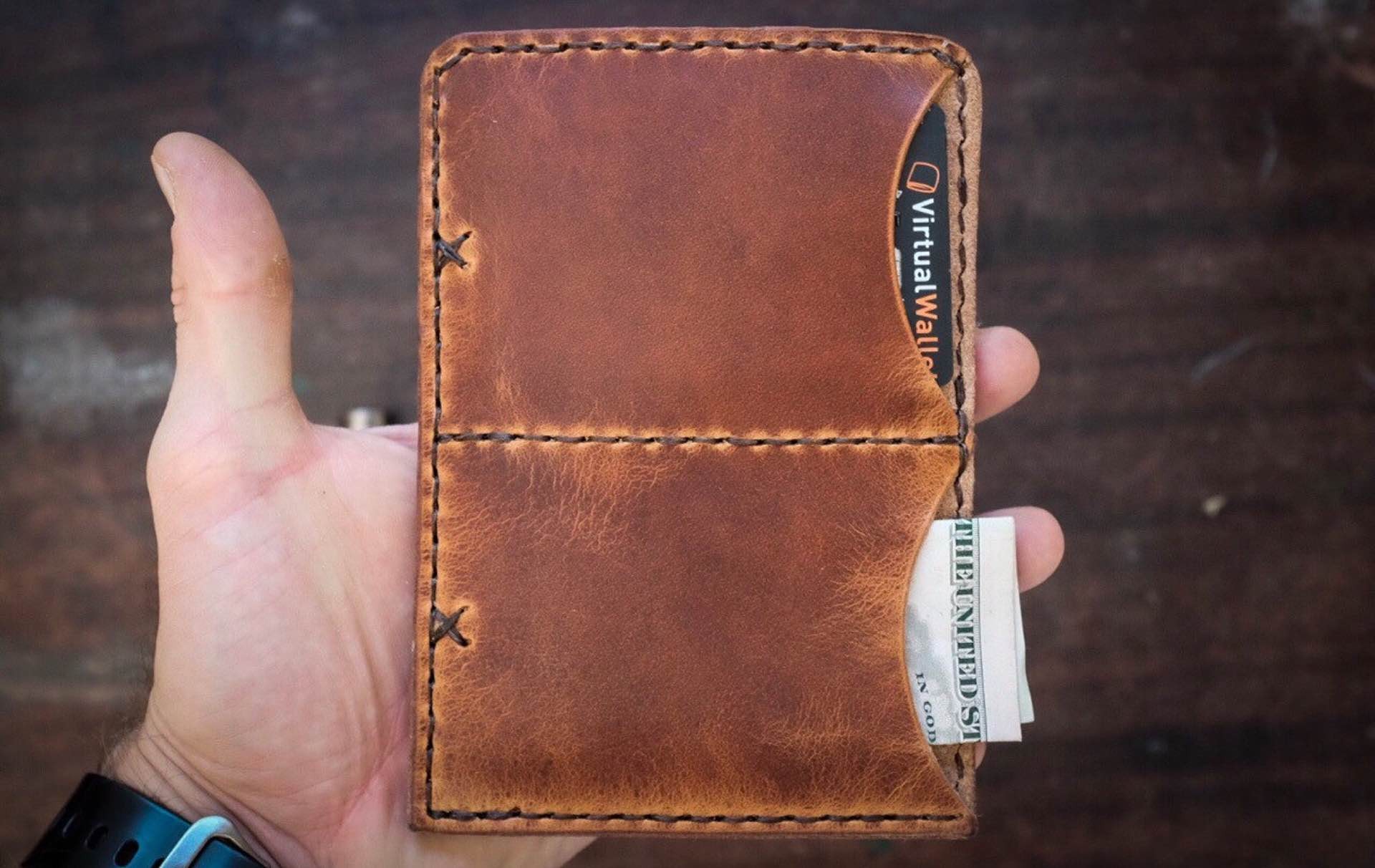 Every caddy comes with one of Hitch and Timber's own notebooks. Go check 'em all out and pick your favorite. (Note: Some of the caddies on that page are "travel" versions designed with passports in mind rather than memo books.)
---
A simple cotton pocket square with tiny check pattern — in dark red, white, and navy blue — accented by a brown leather button at the top and with tightly serged edges to prevent fraying. We wrote about this item in our Everyday Carry: Americana guide last summer, and it'll surely come in handy again when it's time to dress up for summer weddings and such in another few months.
---
Esplanade London shop owner Laura Yuan makes and sells a variety of great-looking device sleeves and notebook covers, all made from Harris Tweed.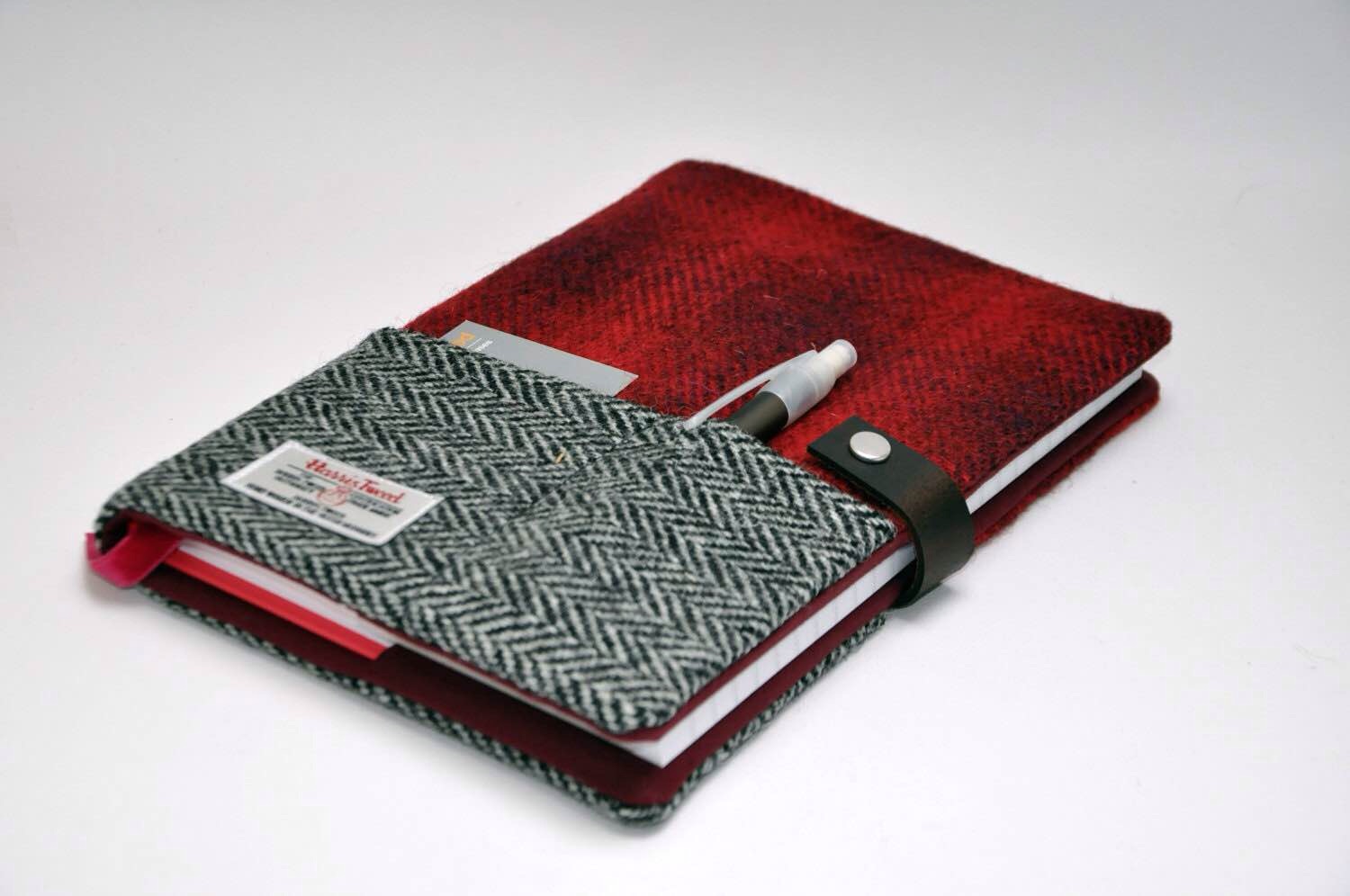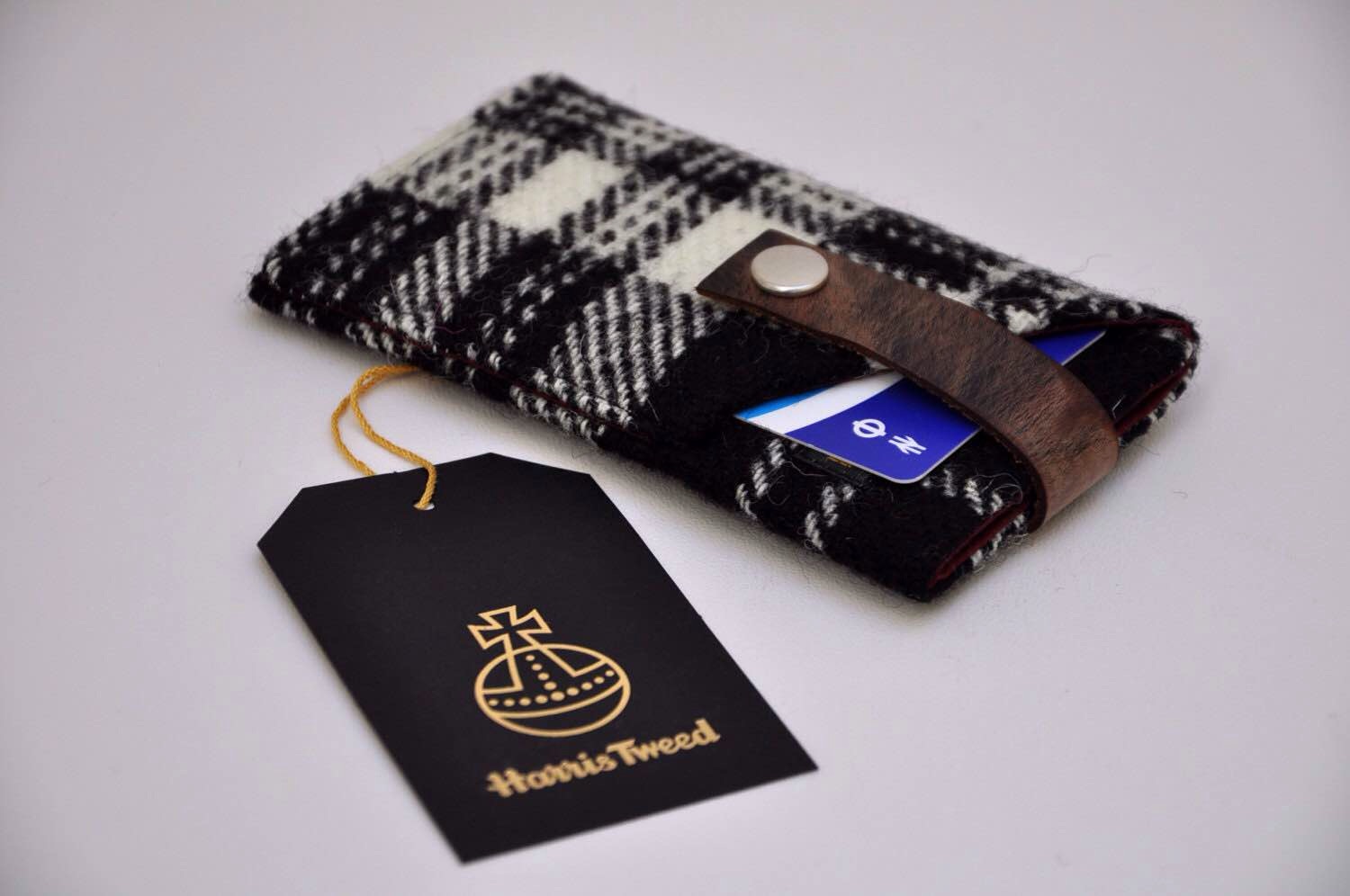 There are a variety of categories to choose from:
---
Photographers who want to spruce up their workspace will appreciate these camera patent posters. One of our favorites is the 1962 E. Sauer camera patent poster (which also looks awesome as a t-shirt).
Each print can be purchased in a variety of sizes and colors, and printed on your choice of card stock, copy paper, parchment, or parchtone. Prices range anywhere from $6 to $40 depending on size and whether you opt for a framed piece.
---
A few years ago we stumbled across Shoko Miyamoto's Etsy shop, where she sells a series of handmade camera straps. Her shop used to list about 80 straps of varying fabrics, colors, and sizes, but she has since narrowed the collection down to 18, with stylish designs still ranging from professional to fun.