No living room is complete without a set of coasters to protect your coffee table while showing your guests you have class. Same goes for your workspace, where coworkers might stop by your desk with a drink of their own to chat now and again.
Below we've gathered four sets of excellent coasters, each made from a unique material: wool, leather, bamboo, or walnut/cherry.
* * *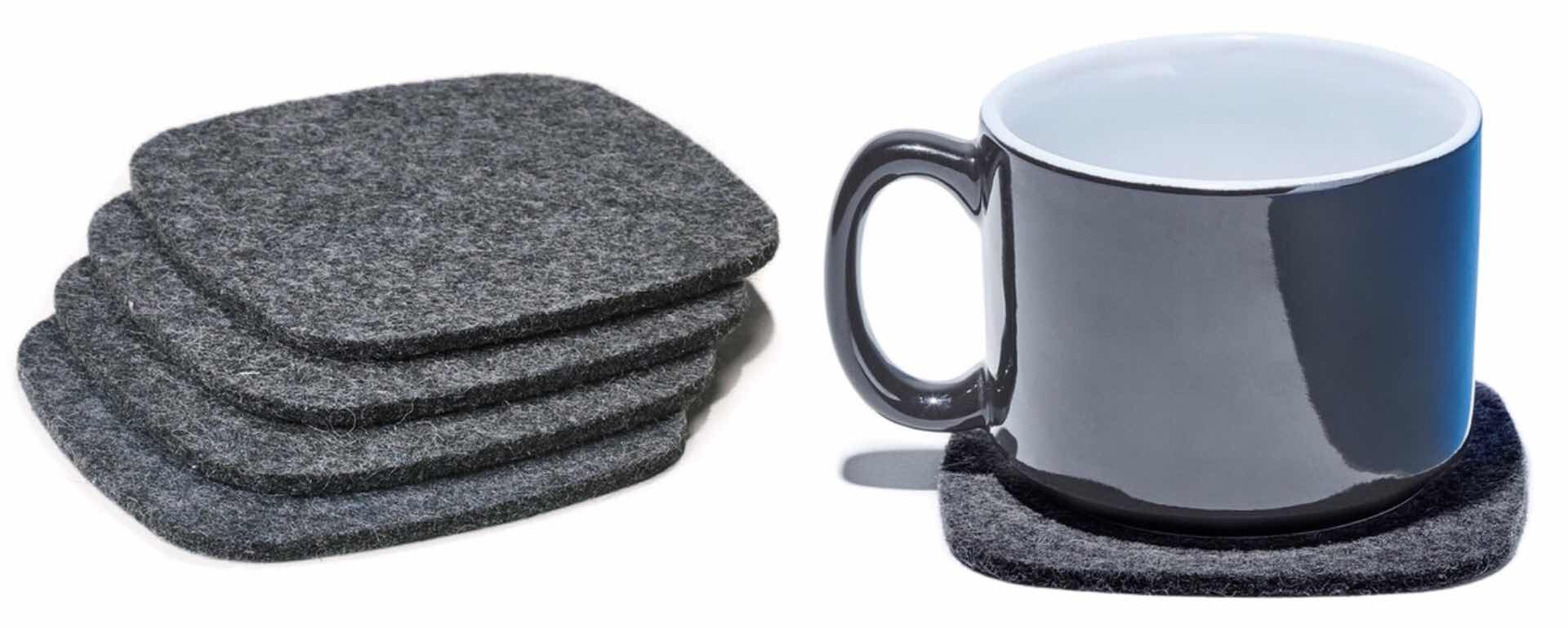 ($20 for four)
These four 4″ coasters by Grovemade are made from a soft, 3mm-thick virgin Merino wool felt, making them not only durable and eco-friendly, but handsome to boot. They look great in any space, and they work well for hot and cold drinks equally.
---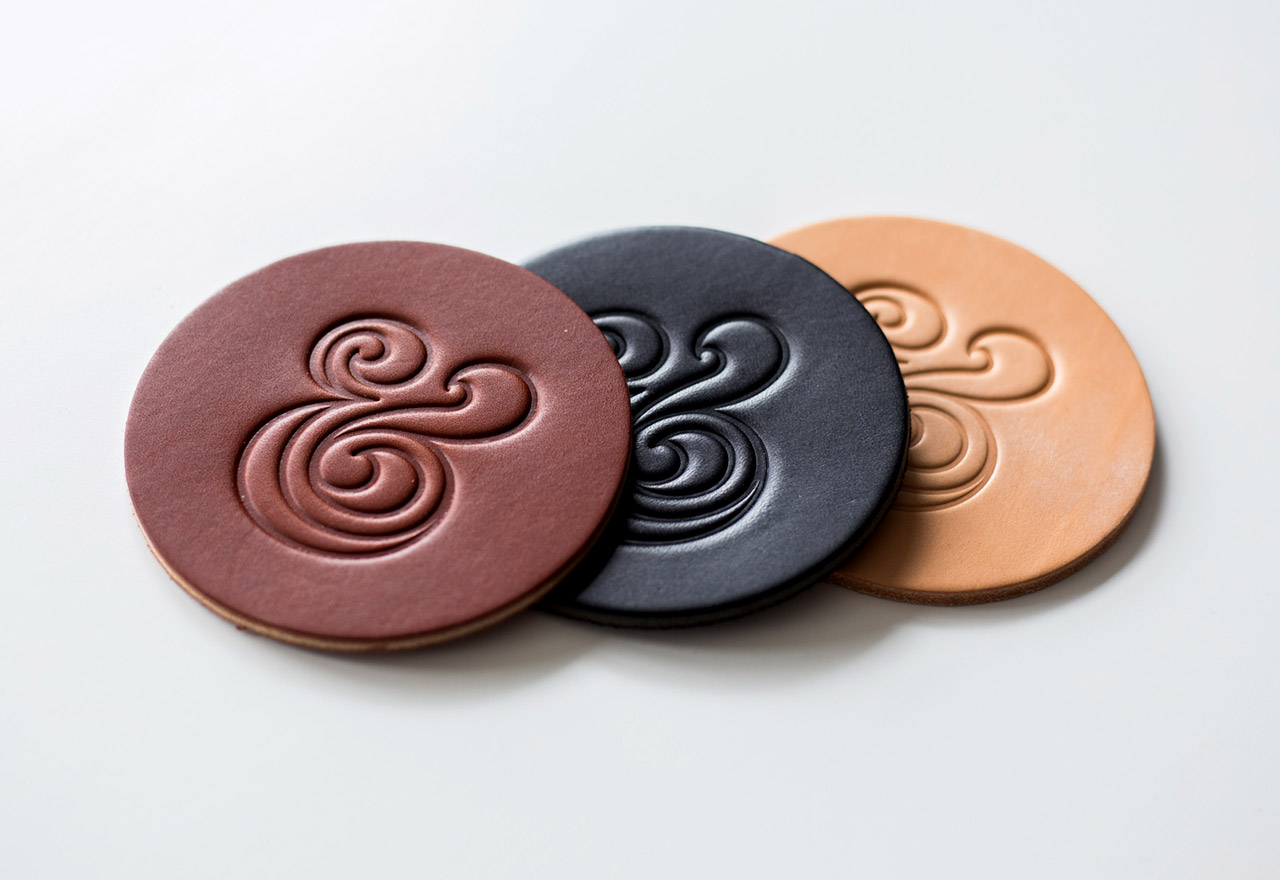 ($18 for two; $32 for four)
Ugmonk's premium 3.75″ leather coasters are the perfect companions for their porcelain coffee mugs or any other vessel. Each coaster is handcrafted from thick full-grain vegetable-tanned leather by Foxtrot Supply Co. in Kansas City, sporting an embossing of Ugmonk's signature ampersand logo.
They come in three colors:
No matter which set you get, the coasters are sure to look even better with time and use.
---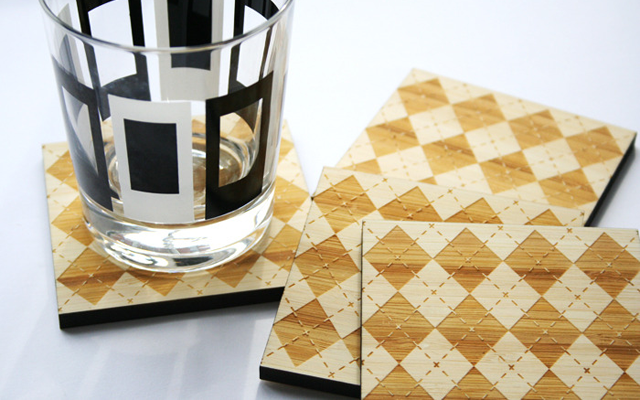 ($27 for four)
This set of classic yet fun (not to mention water-resistant) 3.6″ bamboo coasters features a laser-etched argyle pattern so you can protect your tabletop from water rings in style. They add a nice little accent to the room, and when you're not using them as separate coasters, they can also be lined up in a 2×2 square to essentially create a larger version of the pattern — perfect for setting plates and such on.
---
($30 per coaster)
These handmade, wooden coasters — designed by Mitsugu Morita of Japanese studio Mogu-Kagu and offered through an online shop called Ode to Things — have more personality than most others of their ilk. Made from dark walnut or light cherry wood and with an oil-based satin finish, each coaster has a whimsically curved corner that makes it easier to grab and pick up.
Each coaster clocks in at a relatively hefty 3.74″ wide and 0.4″ thick.