Love hydrating thyself but hate the idea of buying disposable plastic water bottles? Then this is the guide for you.
Below we've assembled 6 of the best vessels around for your thirst-quenching needs.
* * *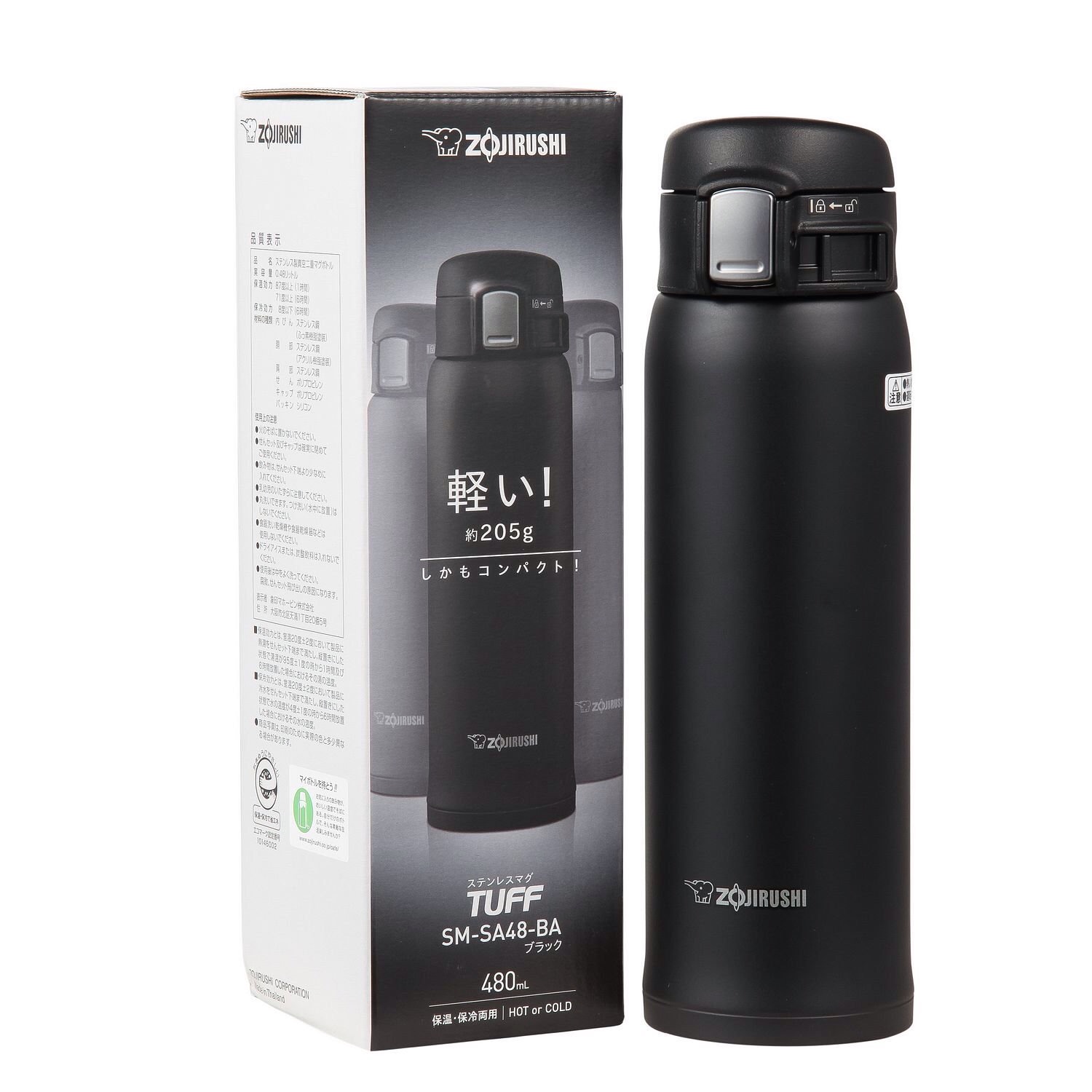 ($24–$34, depending on size and color)
Zojirushi's stainless steel mug is the space shuttle of vacuum-insulated travel mugs. It keeps drinks of all kinds hot or cold for hours, which isn't even something we have to worry about because we've already downed a couple bottles' worth of water before it can even become an issue.
We couldn't believe how consistent the temperature retention is, and yet the exterior is always comfortable to the touch. It's totally spill-proof, and even has a lock to prevent the lid from opening accidentally. The lid also disassembles for easy cleaning, so no worrying about gross gunk building up in there.
+ Honorable mention for this category goes to the Contigo autoseal tumbler.
---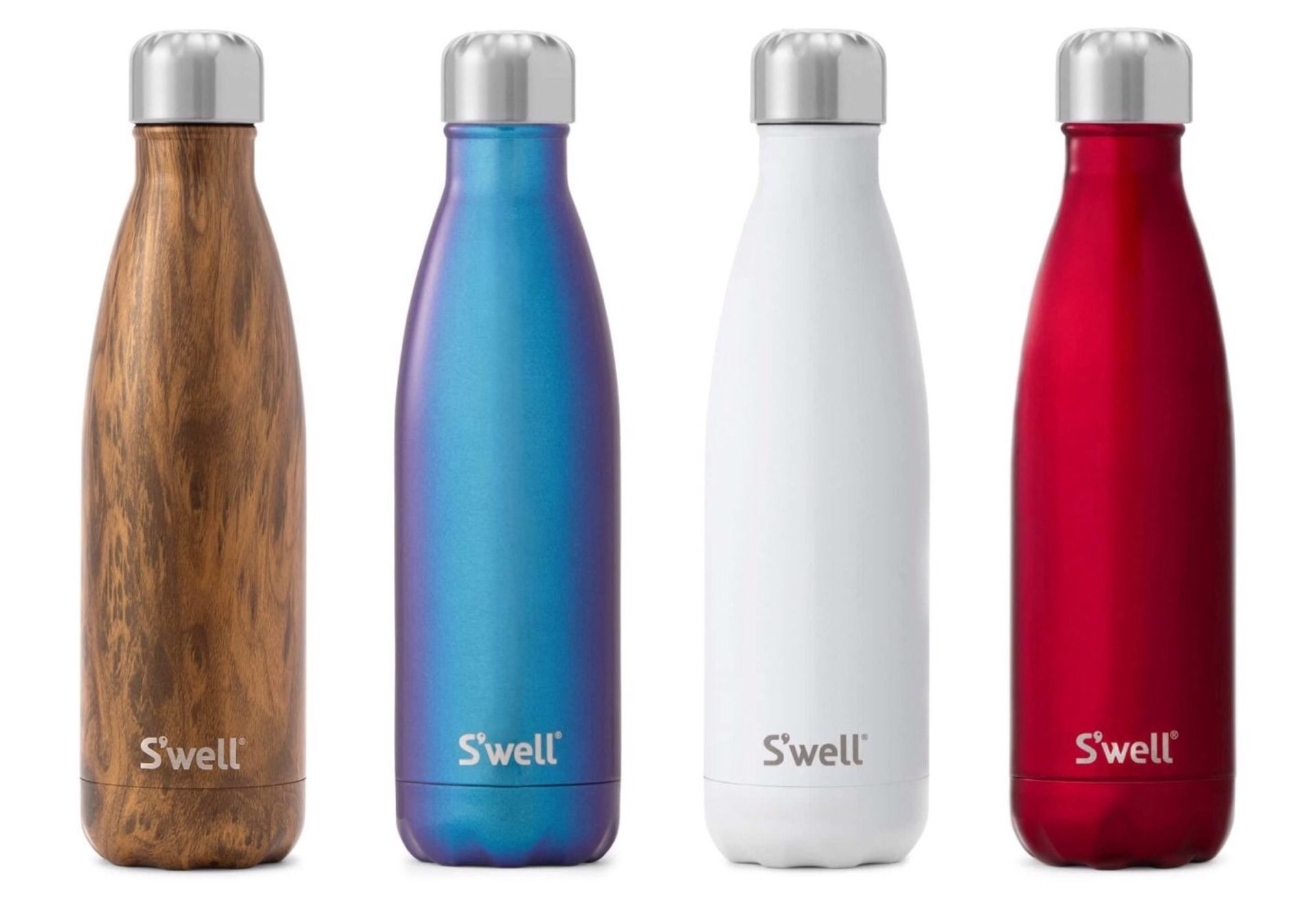 ($21–$36, depending on size and color)
In the past half-decade or so, chances are good that you've seen at least one S'well stainless steel bottle out in the wild, and more likely at least a few dozen. These things are everywhere.
It could be because their double-walled, vacuum-insulated construction keeps drinks cold for 24 hours or hot for 12 without breaking a sweat, so to speak…but that sort of functionality is pretty common nowadays. Our guess is that it has something more to do with the fact that they've got more colors and pattern styles than you can shake a stick at. They don't just get the job done, they do it with panache. (The four styles pictured above are but a fraction of the options available.)
The standard bottle design comes in 9 oz., 17 oz., and 25 oz. sizes. For those with bigger thirsts to quench, they offer a 40 oz."Roamer" jug ($44) as well.
---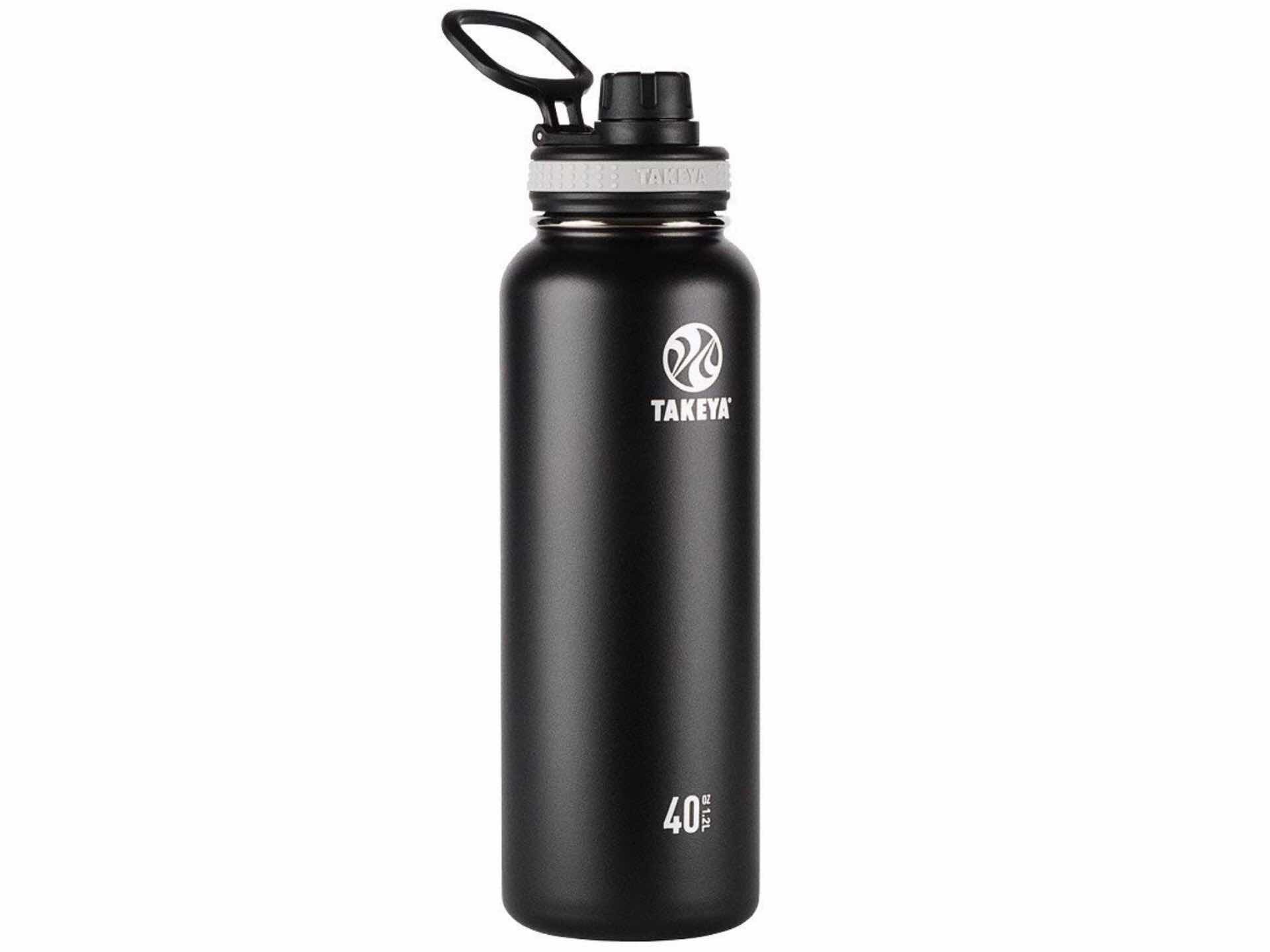 ($29 for the 40 oz. one, or $44 for the whopping 64 oz.version)
With the increasingly sweltering climate comes a greater need to stay hydrated. You'll need something that can handle such smoldering weather while holding a good amount of water, so you're not having to refill it all the time (that goes for re-upping on ice too).
Enter the Takeya 40 oz. vacuum-insulated bottle. It keeps drinks cold inside for 24 hours without breaking a sweat (no, literally, it doesn't condensate). In fact, some people have left ice water in it and found ice still in the bottle after two days.
At about ½" diameter, the insulated lid spout is just the right size for drinking without a bunch of ice falling into your mouth, and its hinge stays open and out of the way while you drink rather than smacking you in the face. Sometimes it's the little things.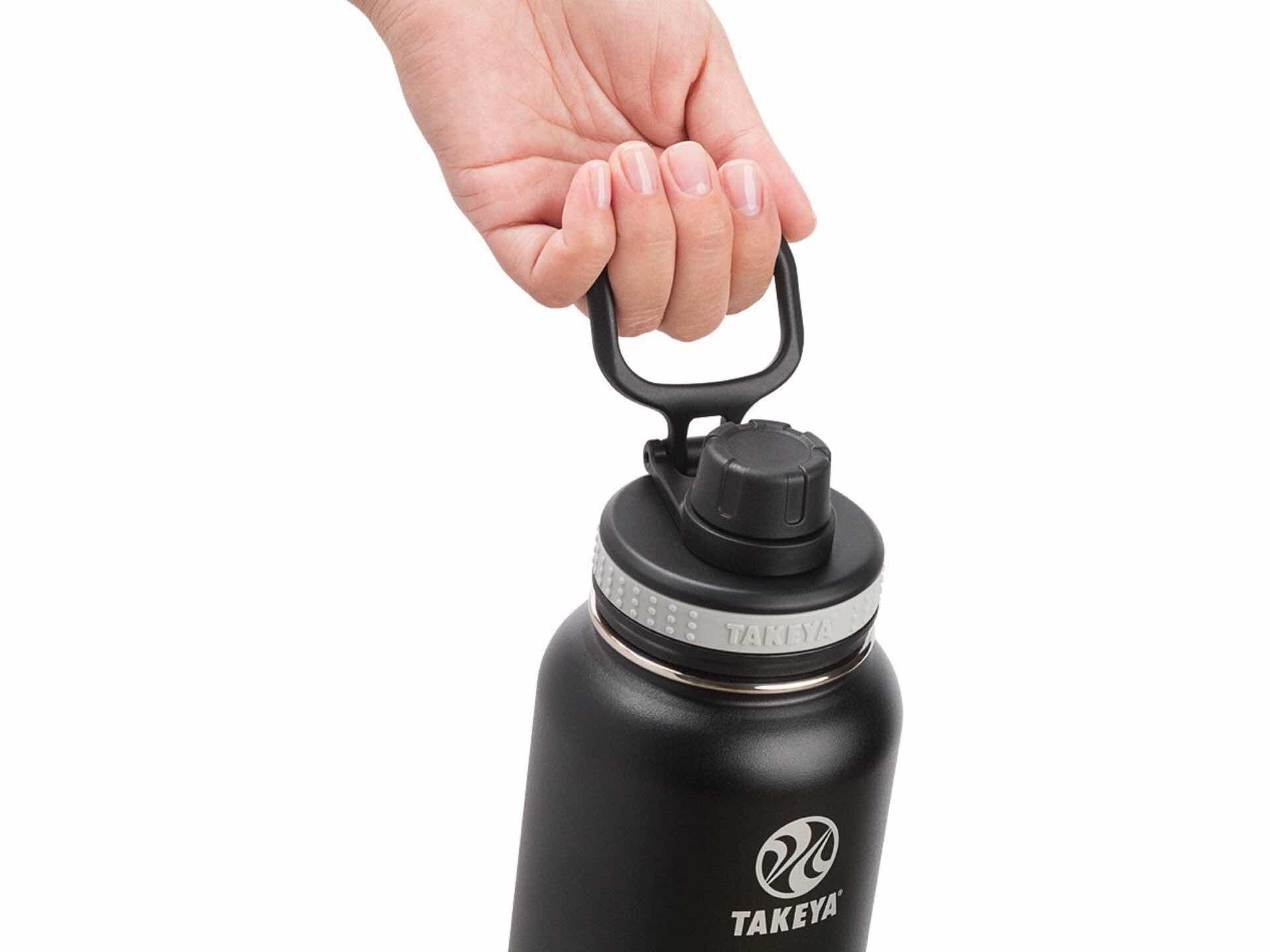 Moreover, there's a grippy silicone band around the lid that makes it easy to open the spout even with sweaty hands, plus a nice big loop for easily carrying the bottle on a long walk or clipping to your bag.
+ Honorable mention: the Hydro Flask double-walled steel bottle.
---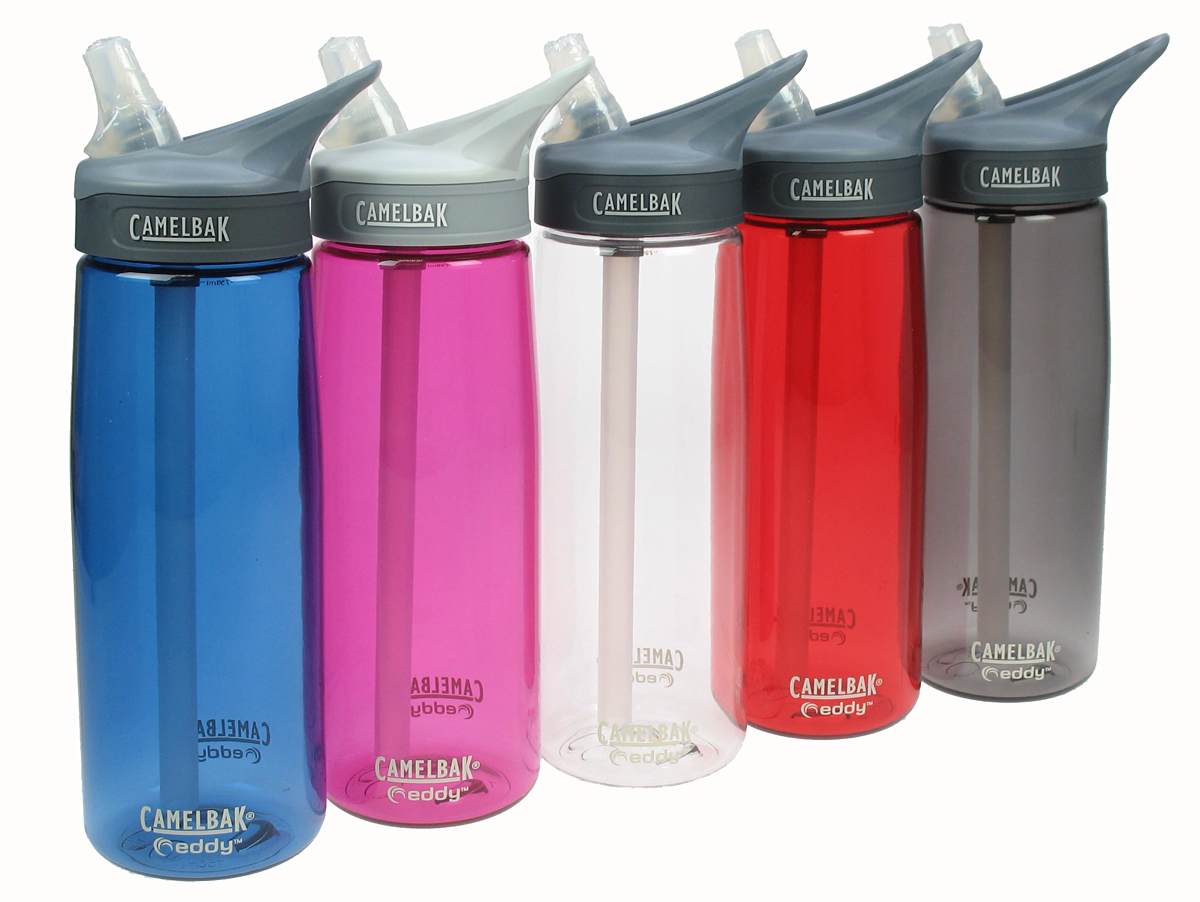 ($15–$23, depending on color)
Stepping away from the vacuum-insulated world, we now come to the Camelbak Eddy. We love this bottle for a handful of reasons:
It doesn't spill when knocked over (you have to bite the valve a little for water to flow).
It has a straw inside so you can idly sip without having to tip the bottle.
The loop-cap makes it easy to carry around.
It doesn't impart any metallic taste the way steel bottles sometimes can.
The whole thing is dishwasher safe.
---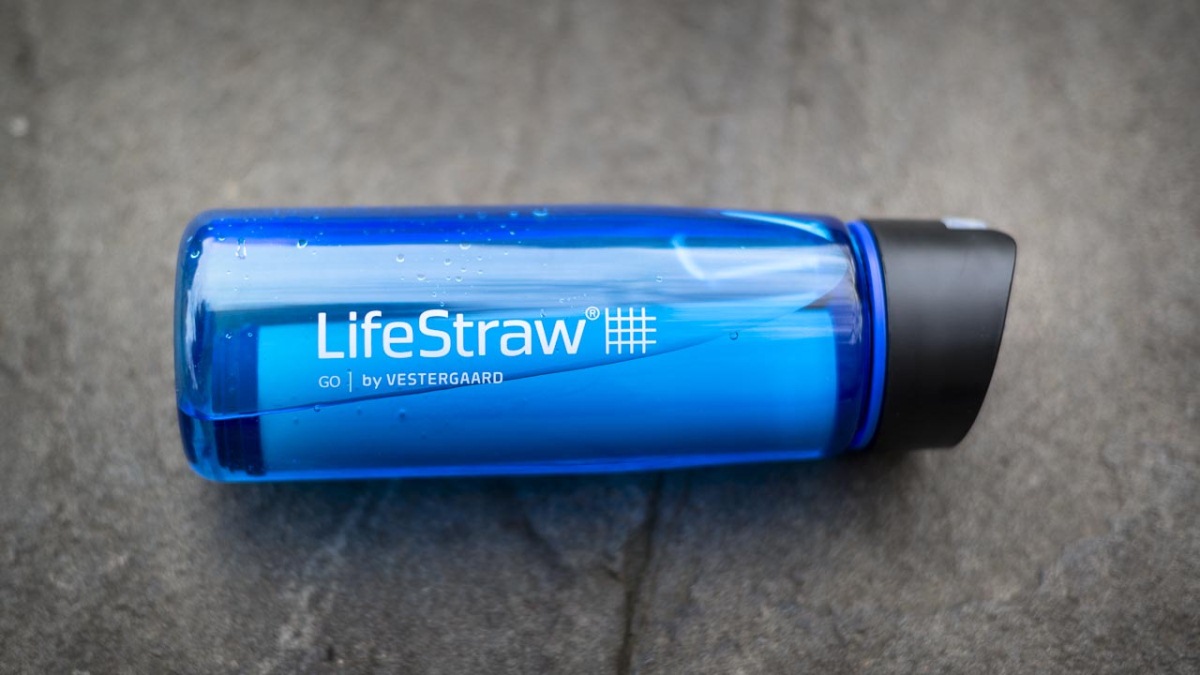 ($37–$50, depending on color/pattern)
LifeStraw Go is essentially a sports water bottle, but with a crazy-good filter built in. You can use it to scoop up water from just about anywhere in the world and then safely drink it through the mouthpiece.
By the time the water has made it up the straw, the 0.2-micron hollow fiber membrane filter has already removed 99.9999% of waterborne bacteria and 99.9% of waterborne protozoan parasites. Each filter can do this for up to 4,000 liters (1,057 gallons) of water, so you won't have to replace it for quite a while.
The coolest part is that, for every LifeStraw sold, they ensure that a young student in need gets clean water for an entire school year. It's a purchase and cause you can feel good about.
---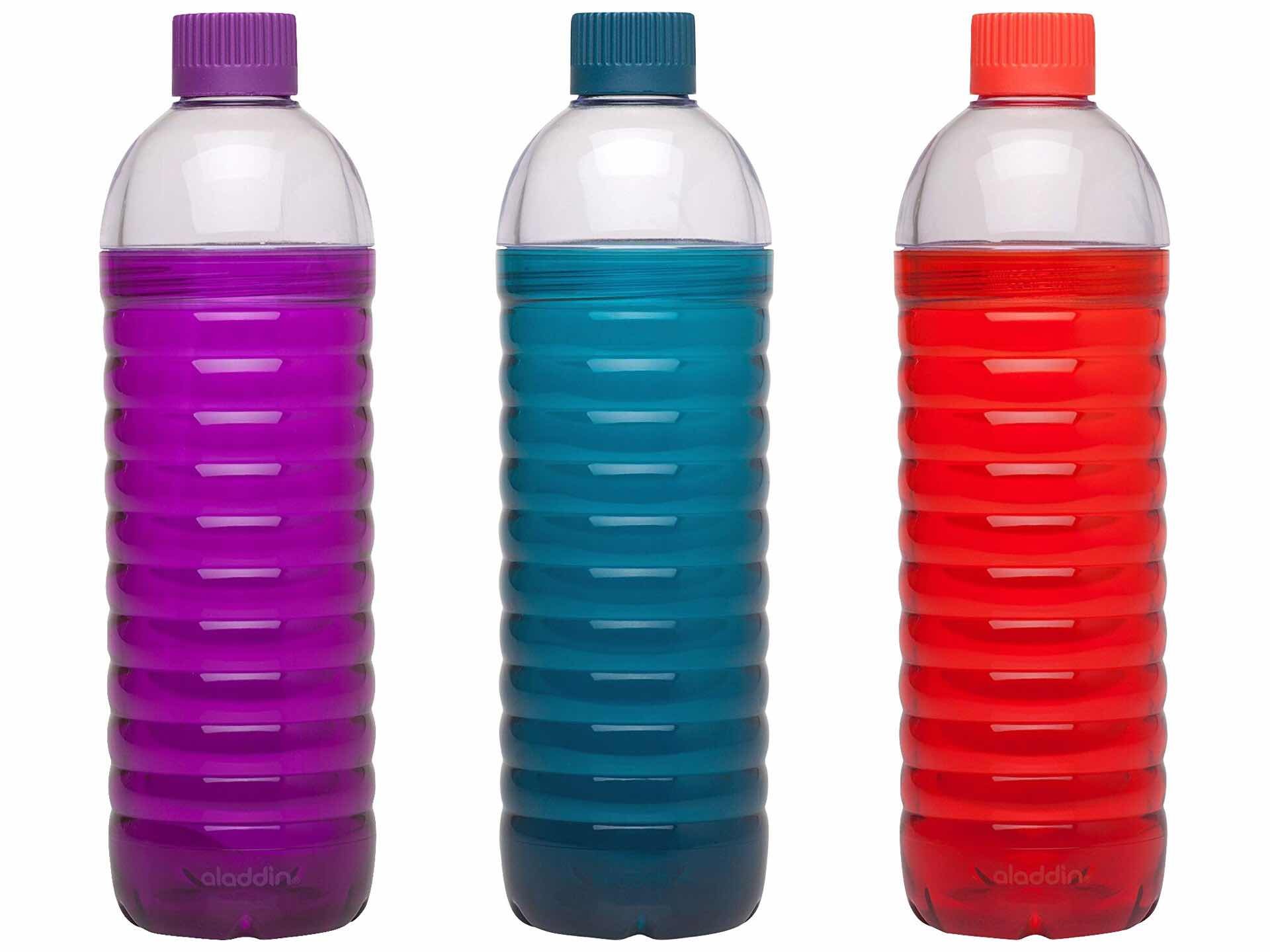 ($15–$17, depending on color)
"Two-way", a word which here means having the option to remove either the drinking spout's lid or the bottle dome entirely, as one's heart dictates.



—Lemony Snicket, probably
As that fake quote up there puts it, what makes the Aladdin "Two-Way" bottle great is that has a comfortably small drinking spout up top, but you can also twist off the entire dome piece to reveal a much wider mouth for putting in ice and whatnot.
The plastic it's made from is BPA-free, dishwasher safe, and in our experience, pretty durable. Just don't drop it a bunch and you'll be fine.
The 18 oz. is a pretty good size for most people, but they do have a bigger 32 oz.bottle if you're so inclined. That one even comes with a drop-in diffuser basket so you can make fruit-flavored water if you want.