Happy Black Friday, everyone! If you're reading this, I assume you're like me and have chosen to avoid the mad rush happening at department stores everywhere.
If you're still on the hunt for crazy special deals, I can't really help you there. However, I have put together a list of 11 small gifts under $20 that will make awesome stocking stuffers this year.
Don't forget to check out our huge 2018 Christmas Catalog for all your big holiday shopping needs! It has something for everyone.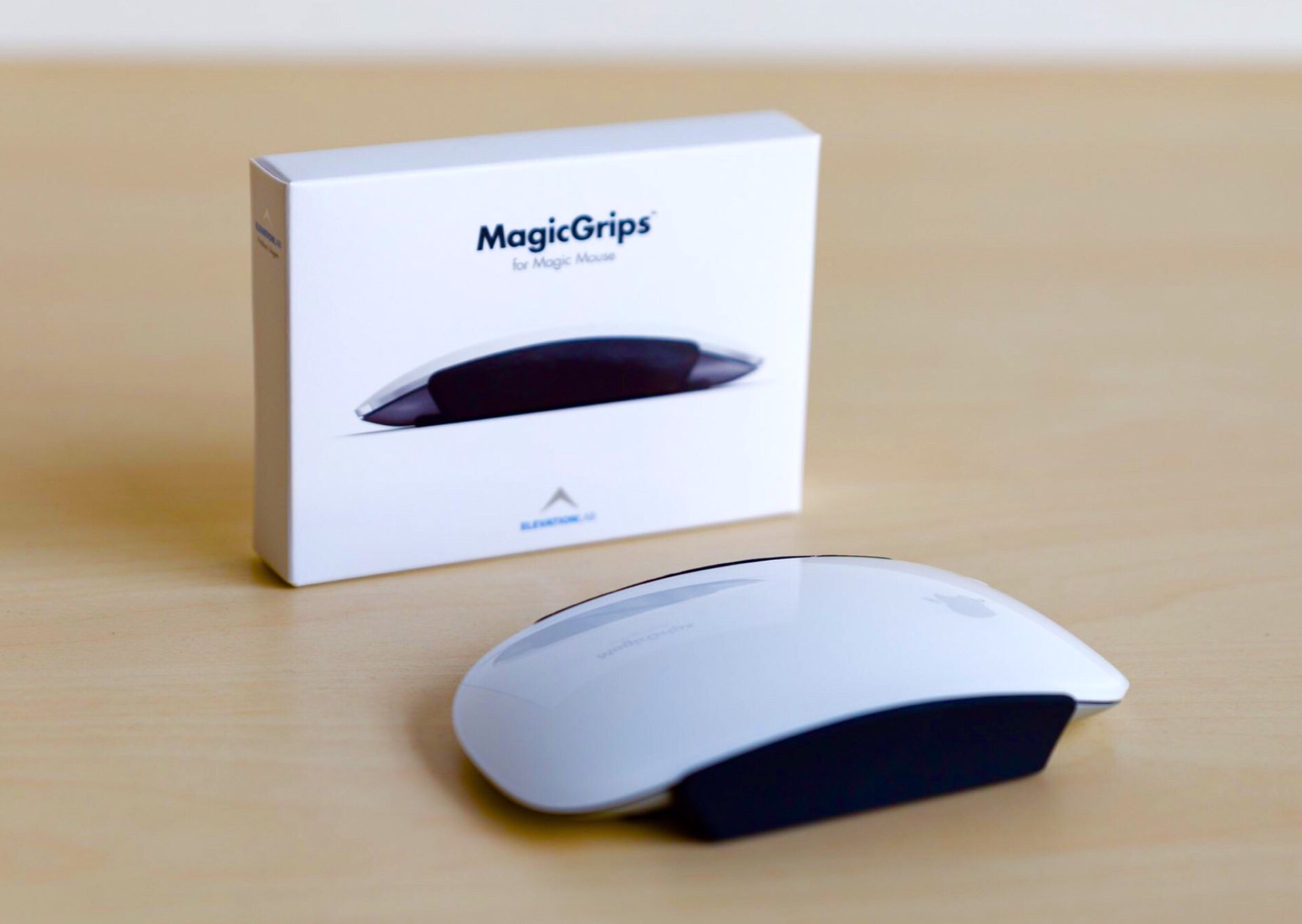 ($15)
Elevation Lab's MagicGrips are a pair of medical-grade silicone rubber grips that attach to the side of an Apple Magic Mouse and create nice concave surfaces for one's fingers to rest on, making it way more comfortable to hold with either hand.
---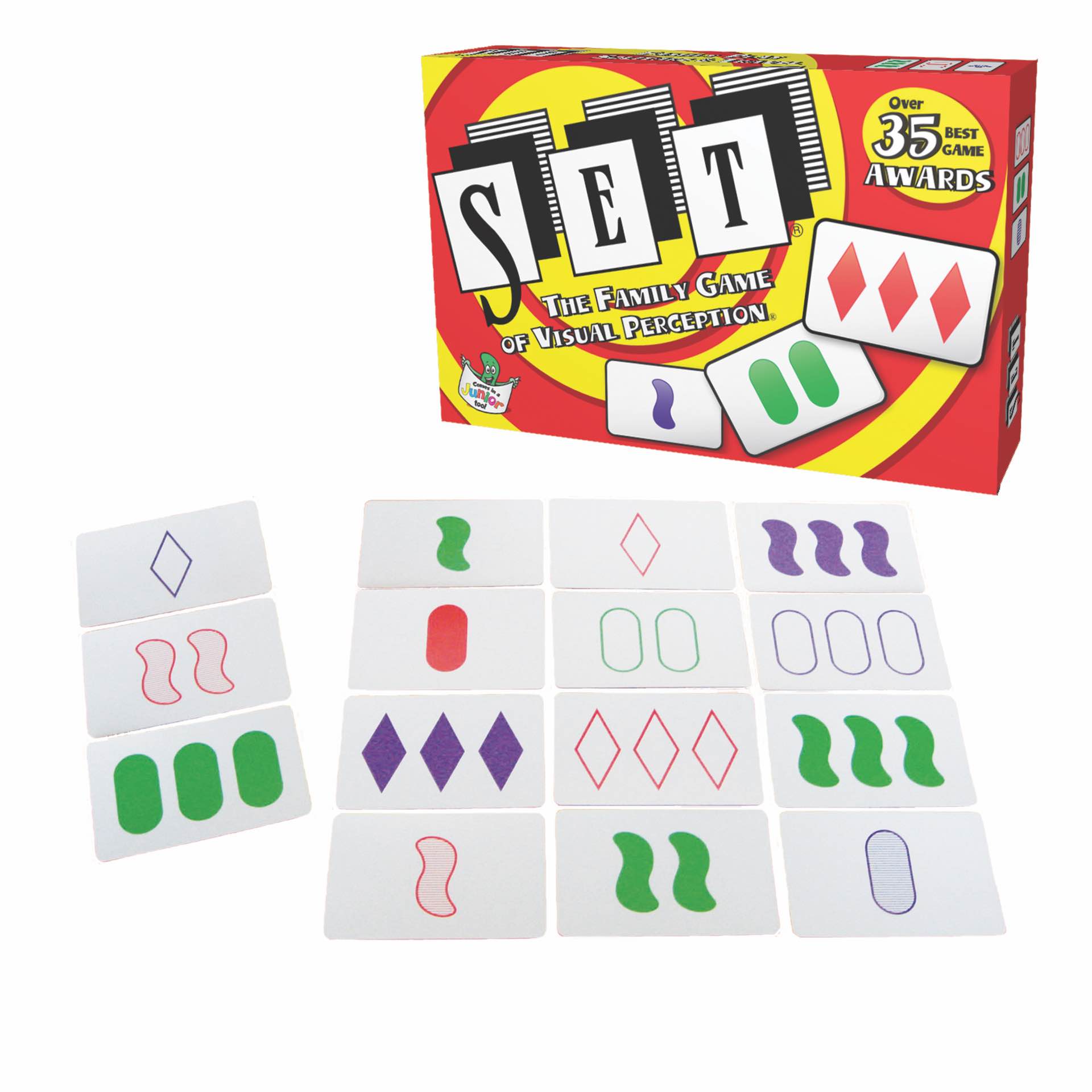 ($11)
SET is a classic, fast-paced card game of pattern recognition — not to mention a fun way to increase one's mental agility. After the deck is shuffled, cards are arranged face-up in a 4×3 grid, from which players try to quickly find as many "sets" of three cards as they can. It may take a few rounds of playing to really click with everyone, but once it does, you'll be off to the races.
---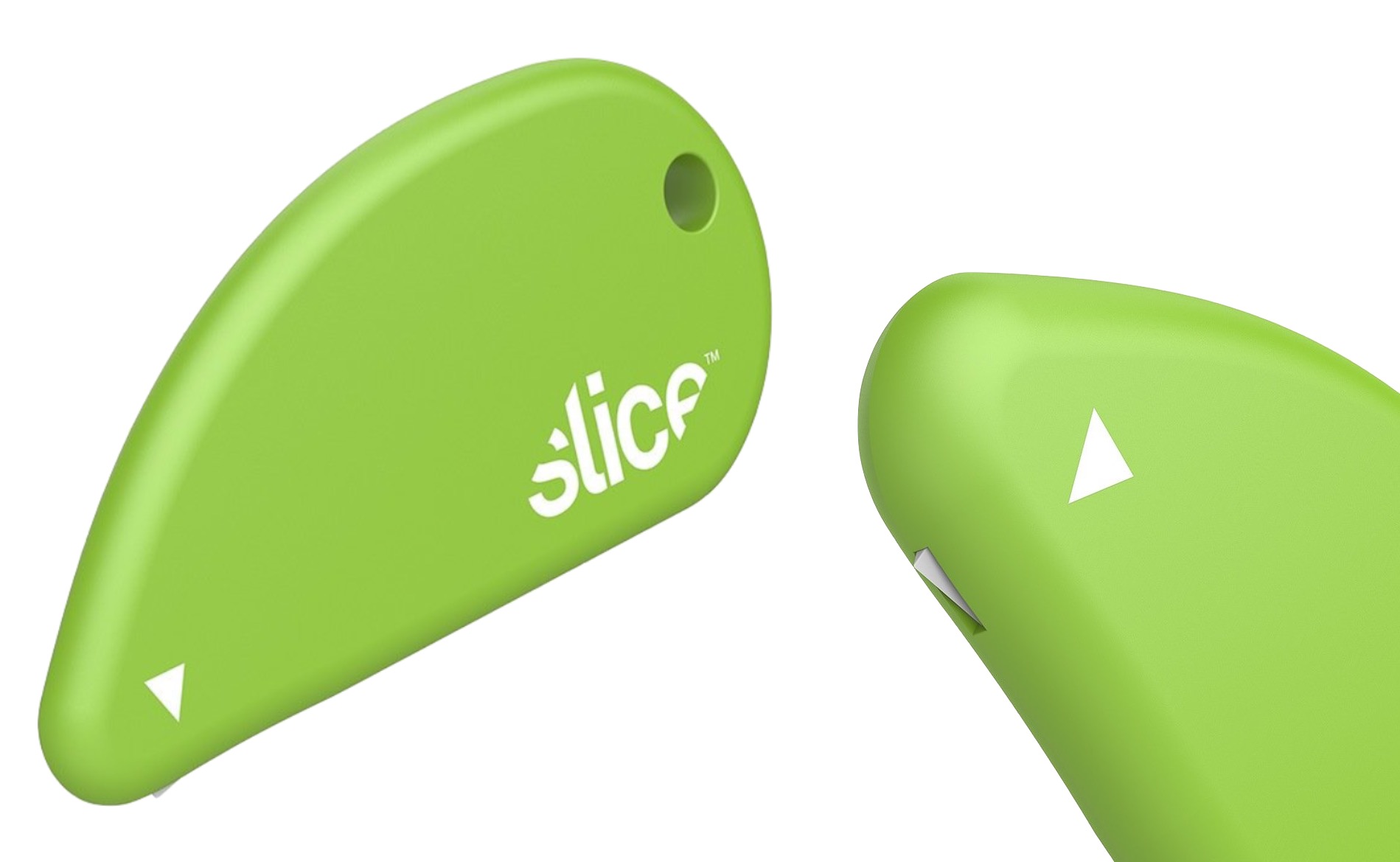 ($8)
Slice's ceramic blade safety cutter is a brilliant alternative to typical box cutters. It can be used to cut packaging tape, corrugated cardboard, plastic wrap, that annoying clamshell plastic packaging we all hate SO much, paper of all kinds, and probably more things we're forgetting — all without slicing your fingers.
Okay, that's not 100% true. You could cut yourself if you made an effort to, but it isn't likely to happen by accident. (Scroll down to the "What Do We Mean by Finger Friendly?" section on that page.)
---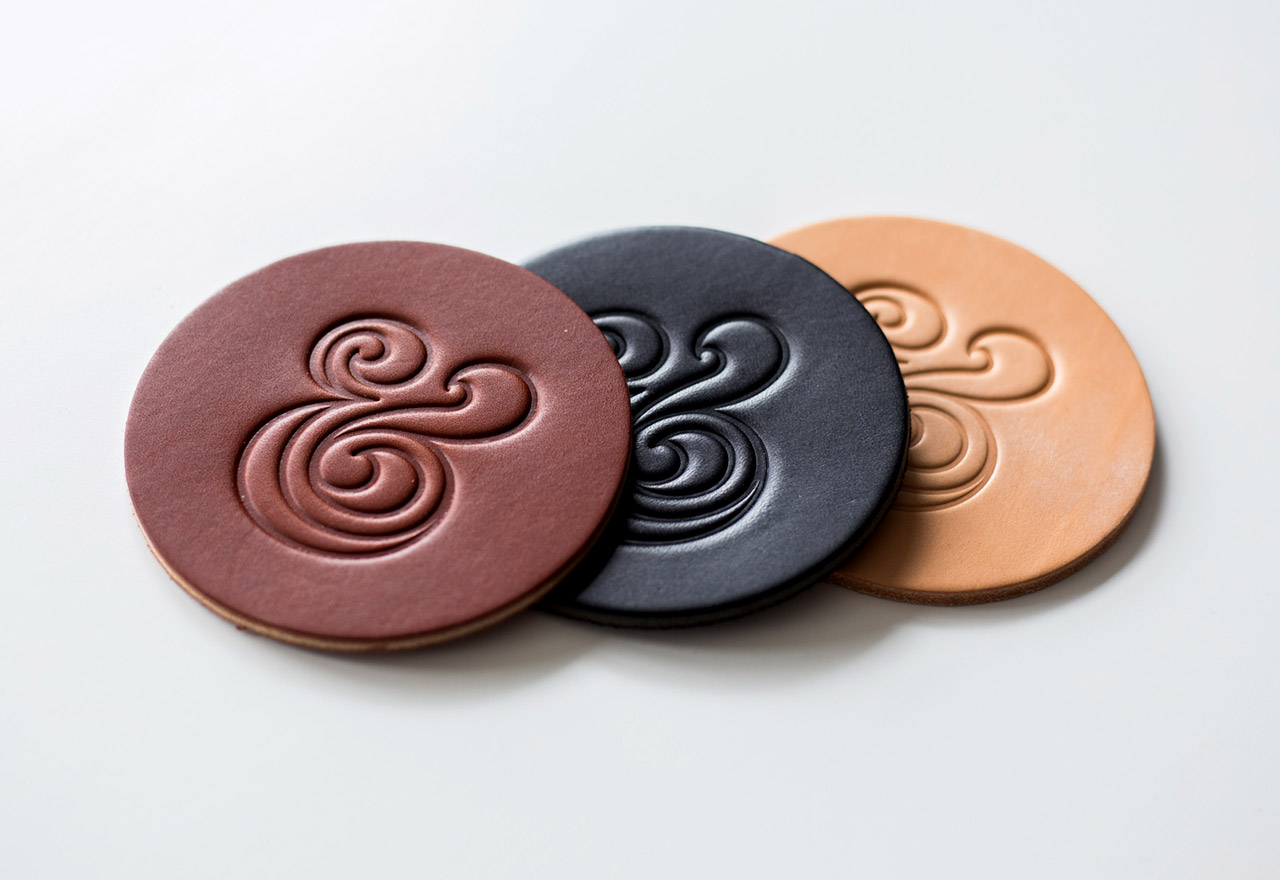 ($18 per 2-pack, or $32 per 4-pack)
Ugmonk's premium 3.75″ leather coasters are handcrafted from thick full-grain vegetable-tanned leather — courtesy of the Kansas City-based Foxtrot Supply Co. — and embossed with Ugmonk's signature ampersand logo.
They come in three colors:
No matter which set you go with, the coasters are sure to look even better with time and use.
---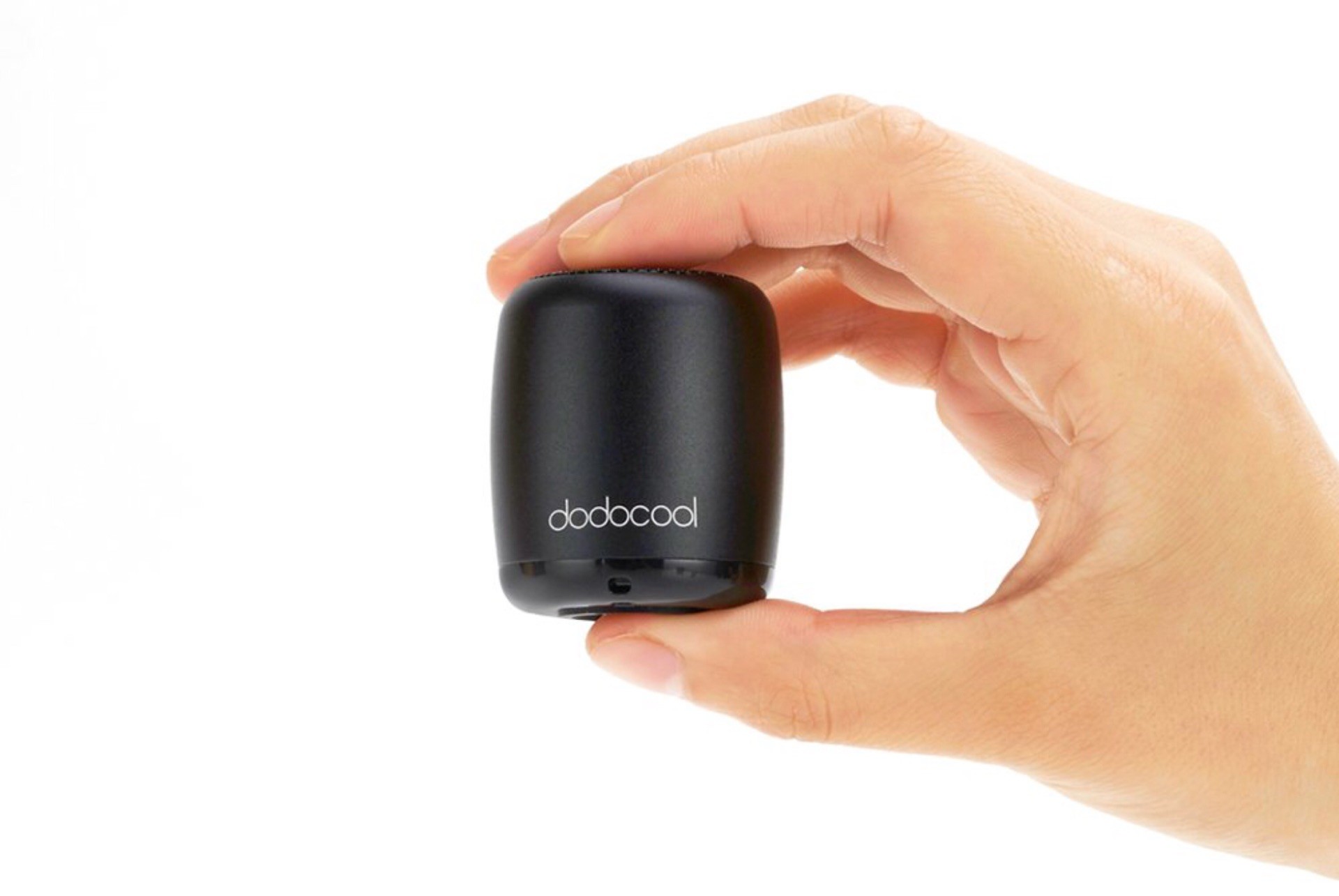 ($12 for both the black and white versions)
dodocool's Mini Bluetooth Speaker packs quite a punch for its size (about the height of a house key). It pairs to a phone within seconds by pressing and holding its multifunction button, and the audio is surprisingly crystal clear:
The speaker boasts four hours of playtime on a single charge of its 300mAh battery, and that pairing button can also be used as a remote phone camera shutter for taking selfies and such. A neat little gadget, this.
---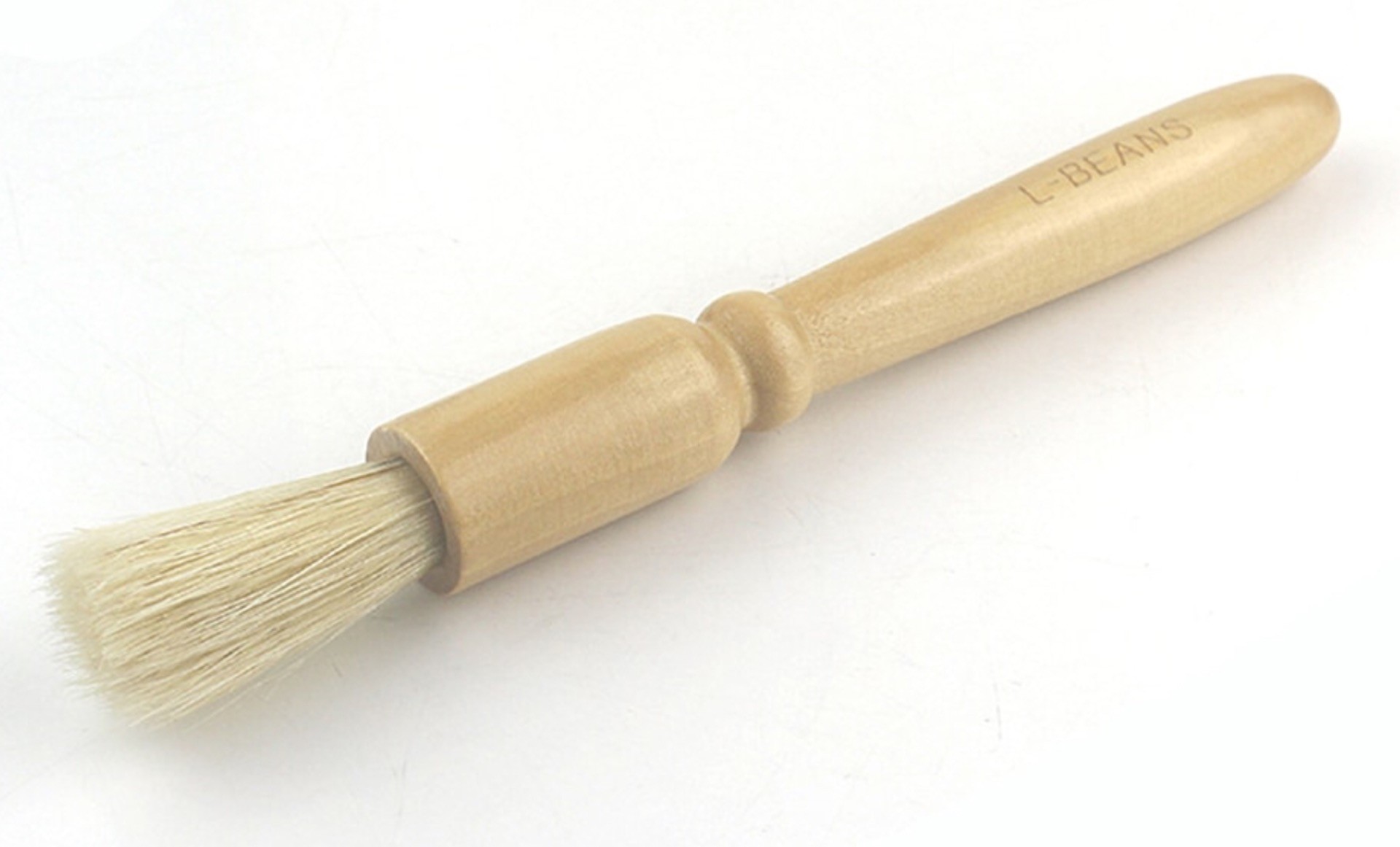 ($8)
Even the coffee aficionado in your life may forget that they need to clean their grinder once in a while to keep it in tip-top condition. This soft-bristled brush helps clear away coffee ground residue without damaging the grinder's internal parts. It also works well for grinder spouts, espresso portafilters…anywhere dry coffee grounds tend to build up.
It's fairly small and circular so it can often reach places that, say, cheap paintbrushes can't.
---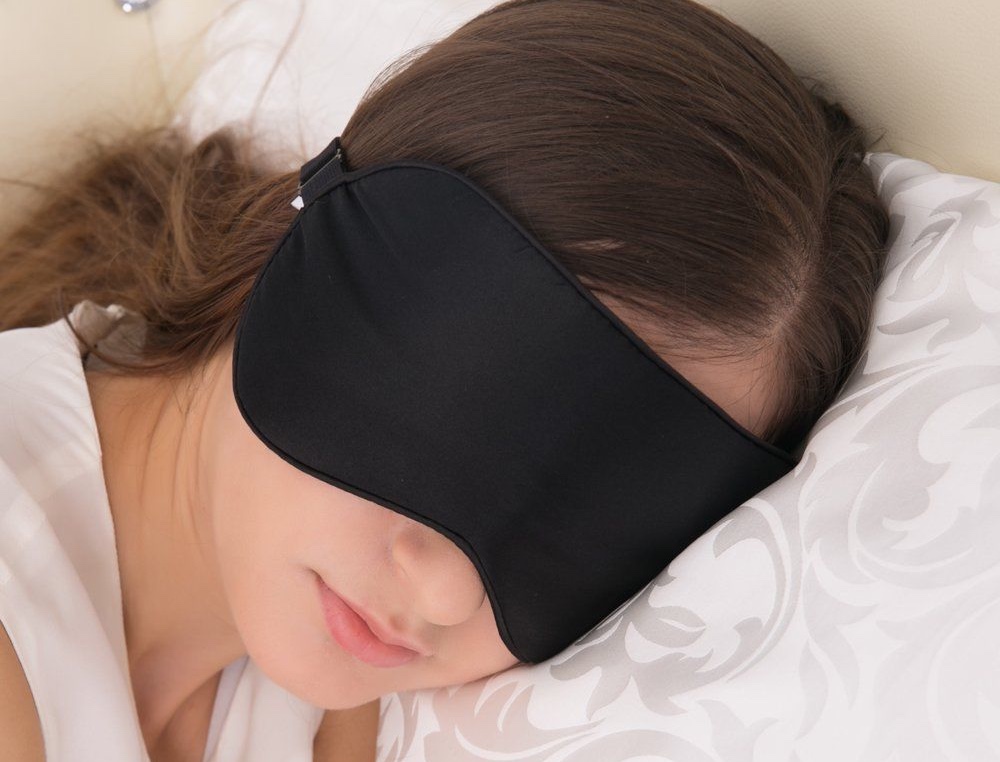 ($8–$13, depending on color/pattern)
Sleeping while traveling isn't the easiest thing to pull off. Even if you can deal with all the surrounding noise, you've still got all that light shining through your eyelids.
Give someone the gift of good sleep with a silk sleep mask like this one from Alaska Bear. It's so soft and comfy, they'll almost forget they're wearing it. As Wirecutter notes in their review, it fits just about all face shapes and nose sizes, and even people who sleep on their bellies can still wear it without much issue.
---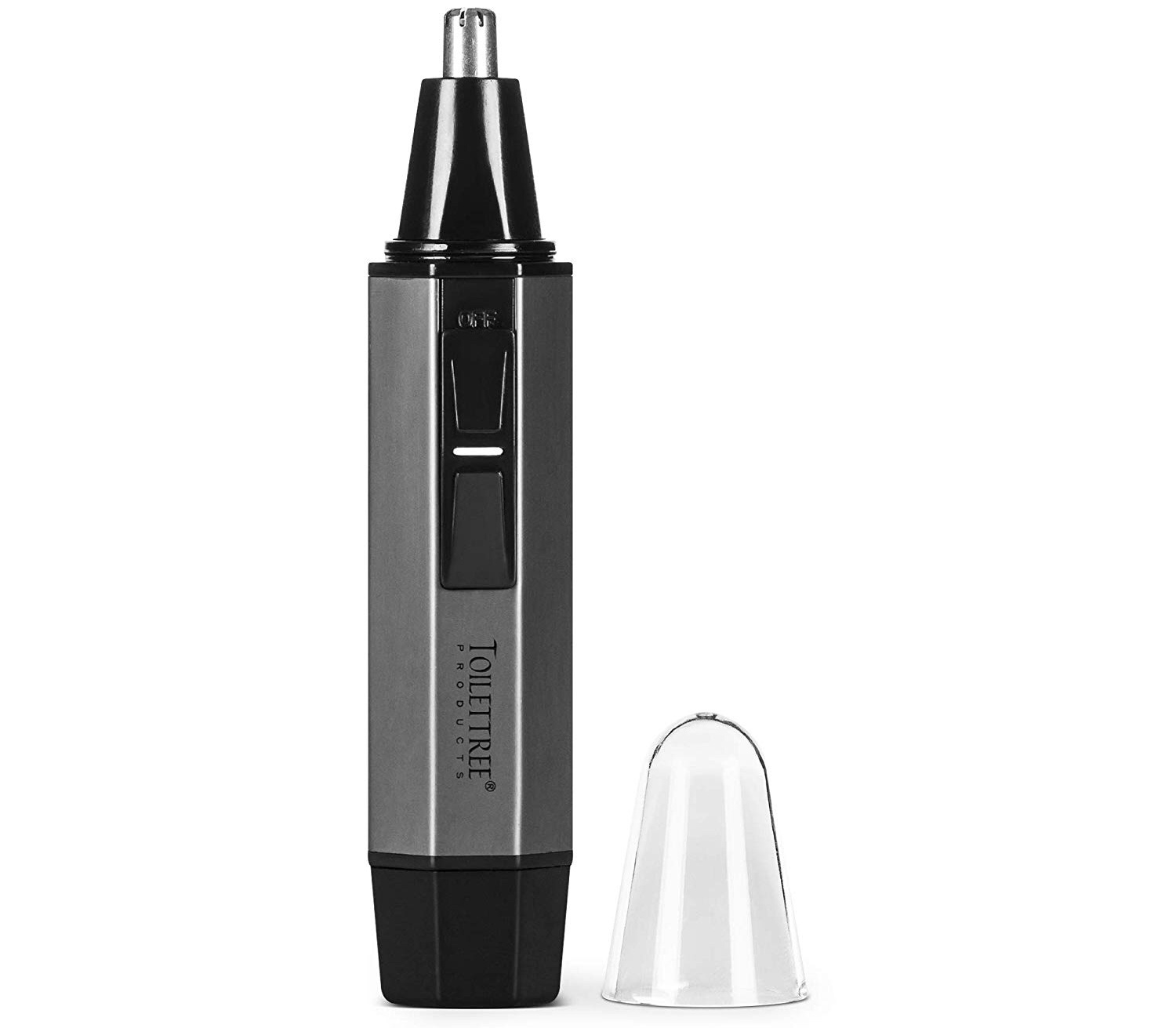 ($18)
If you've ever used a low-grade nose trimmer, you've learned the hard way to never skimp on quality again. Save a friend or loved one from that same pain with ToiletTree Products' awesome nose trimmer, which is made from high-quality steel rather than having a cheap plastic body. It has a bright LED light that comes in handy for getting at those hard-to-reach and hard-to-see hairs.
It's a cordless battery-operated unit (you'll have to provide your own AA battery) that's water-resistant enough to use in the shower, so you don't leave a bunch of hairs around your bathroom sink. The stainless steel rotary blades are just as high quality as the body, offering a smooth trim without pulling hairs. They also allow hairs to come in from the tops and the sides, leaving fewer strays behind.
---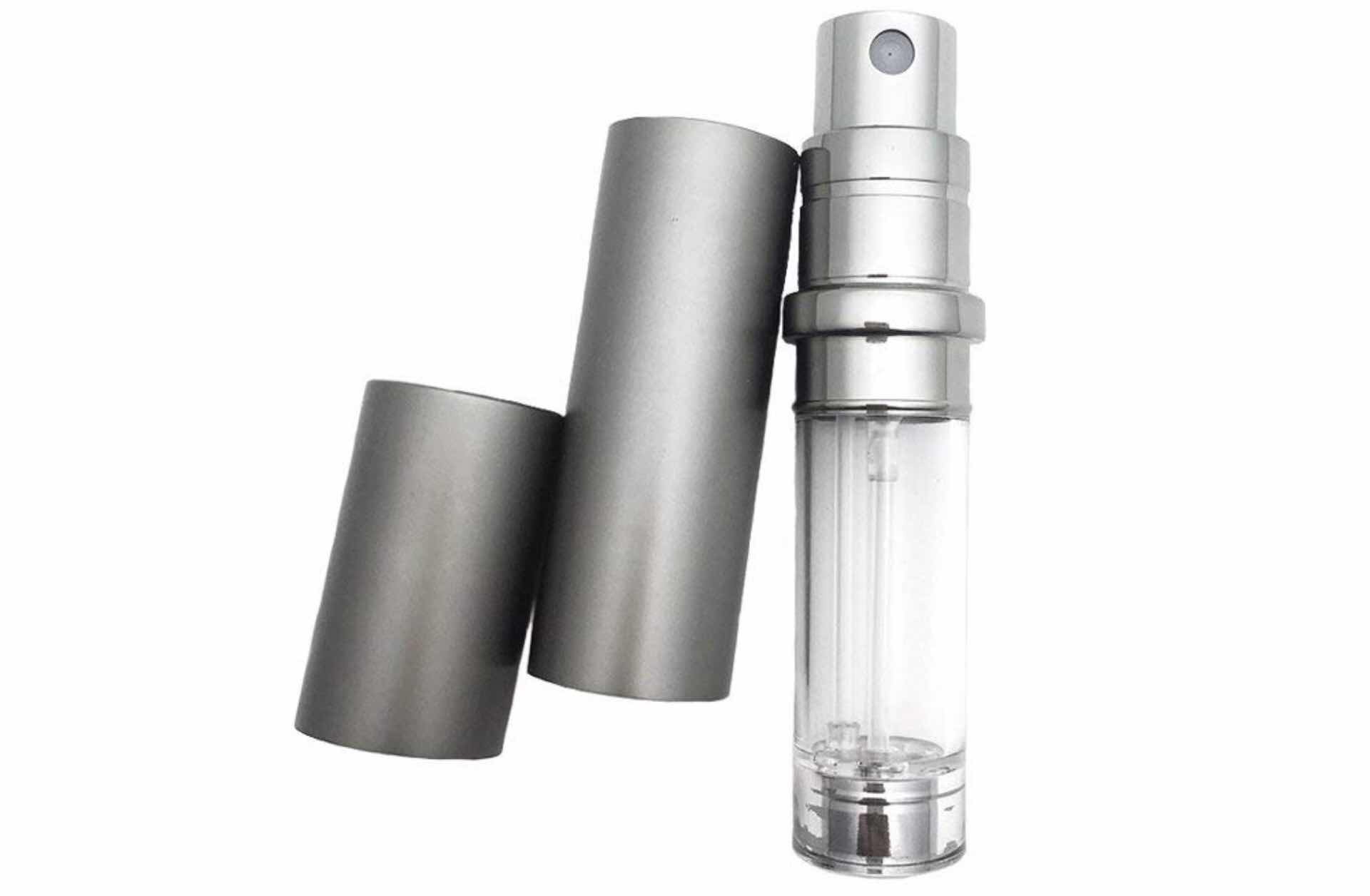 ($13)
Know someone who always likes to smell their best? A pocket atomizer like this one is super useful because it allows them to carry a favorite fragrance wherever they go, so they can top up as needed to stay smelling and feeling fresh. It's approved for carry-on baggage, so it's perfect for travel.
Comes in four colors:
---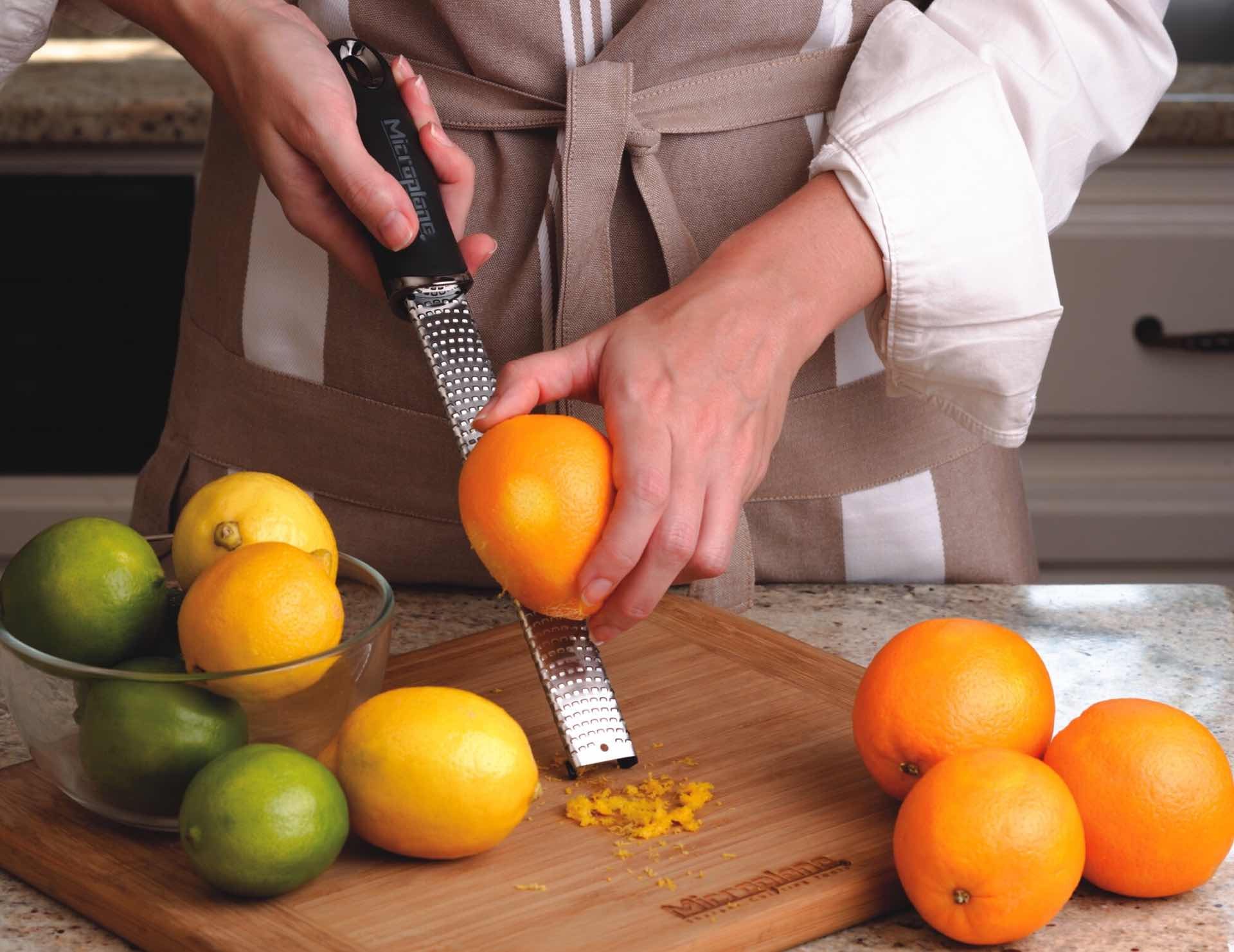 ($13)
The Microplane 46020 zester/grater makes citrus zesting effortless, and also works well for the fine grating of cheeses and spices. The non-slip rubber grip makes the grater comfortable to hold and use, while the rubber feet at the tip of the plane allow you to rest it on any surface without having to worry about it scratching something up. The whole thing's dishwasher-safe too, so cleanup's a cinch.
This one might be stretching the idea of "stocking stuffer" a bit, but trust us, the home cook in your life will adore it.
---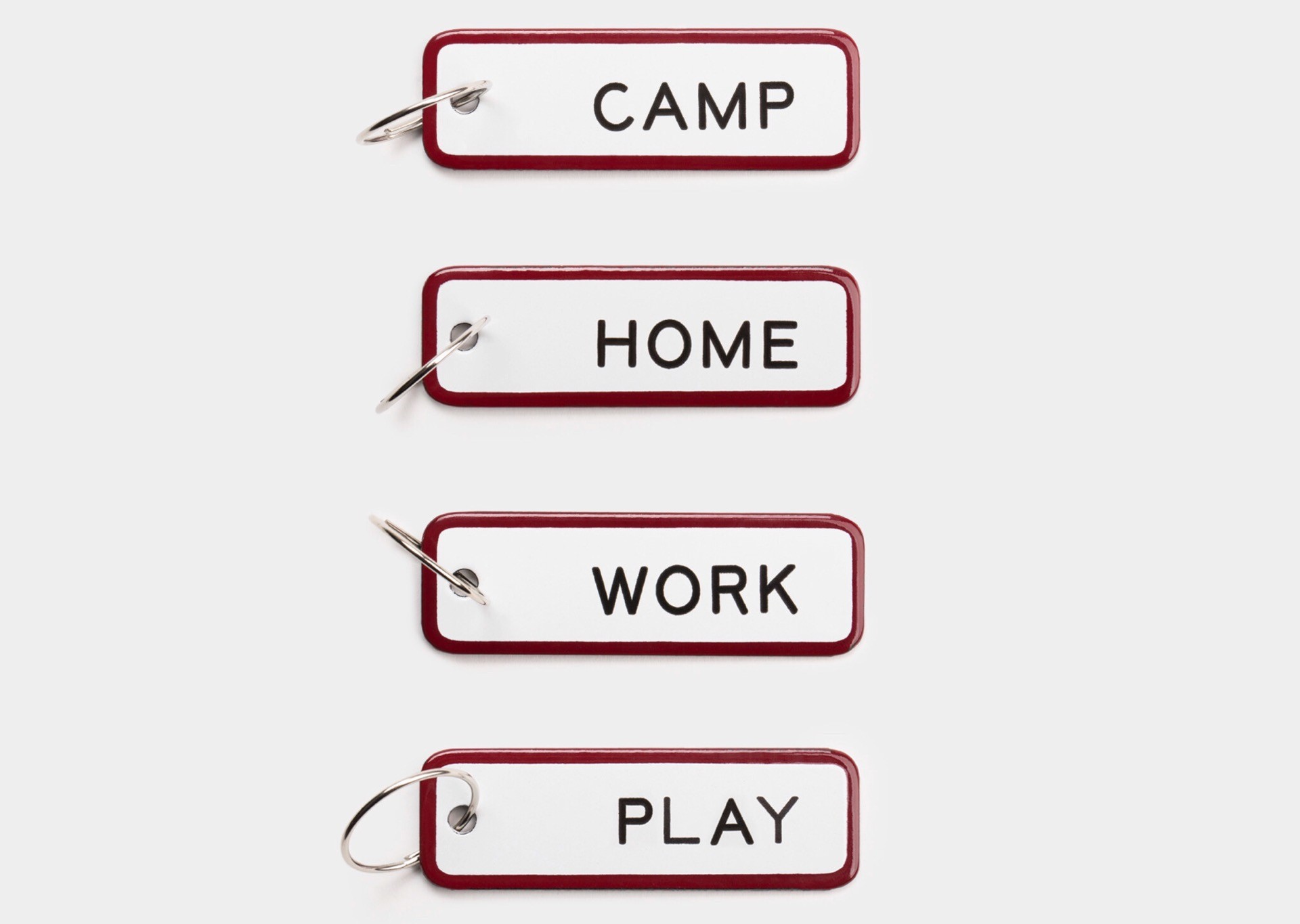 (Special sale pricing as of this writing: $5 per keychain (down from $14), or $19 for the full set of four (down from $48))
Best Made Co.'s enamel steel keychains look modern but feel vintage. They're made from steel that's been hand-dipped into a porcelain enamel coating, which is then fused with the steel at high temperatures on World War 2-era machinery, creating a lightweight and super durable trinket that will look awesome for years to come.
Each one is printed with a single word — Camp, Home, Work, or Play — in Best Made's signature "Indicator" typeface. In their own words, "Think of them as dog tags for your daily battles."