There are far too many men out there who, sadly enough, don't put the time into truly taking care of themselves. I don't just mean working out, either — I'm talking about true self-care.
We've got some product recommendations below that can help you go through each day refreshed and feeling great.
* * *
A good night's sleep lays the foundation for the entire next day, so that's where we'll begin.
For some people, the full-body pressure of a weighted blanket like this one can ease anxiety and make for a more peaceful night's rest. The particular one we're linking here has a couple standout features too:
This is a machine washable weighted blanket — which, if you've ever shopped for one of these before, you know how rare that is. It can go in the washing machine on cold/gentle cycle, then dry on low heat settings just fine. We wouldn't dry-clean or use an iron on it though.
Secondly, the blanket's quilt-like stitching keeps the weighted filling (i.e. super-fine glass microbeads) from pooling or bunching up, keeping the weight evenly distributed always. Any shifting the beads do within their respective "pockets" is imperceptible.
This is just a quality product through and through.
+ For even deeper sleep, give the Dark Noise app a try.
---
Once you've woken up, a great way to start your day is with a bit of meditation.
You'd be hard pressed to find anyone who denies the mind and body benefits of a daily meditation practice, but for some of us, sitting on the floor isn't as comfortable on the lower back and/or knees as it ought to be, and a plush chair or couch can be too forgiving when you're trying to achieve the proper breathing posture.
SPOKO's birch wood meditation stool is a handy way to meditate on the floor, both comfortably and ergonomically. The seat gently inclines forward, naturally encouraging you to sit upright, spine straight, without straining yourself or putting weight on your knees.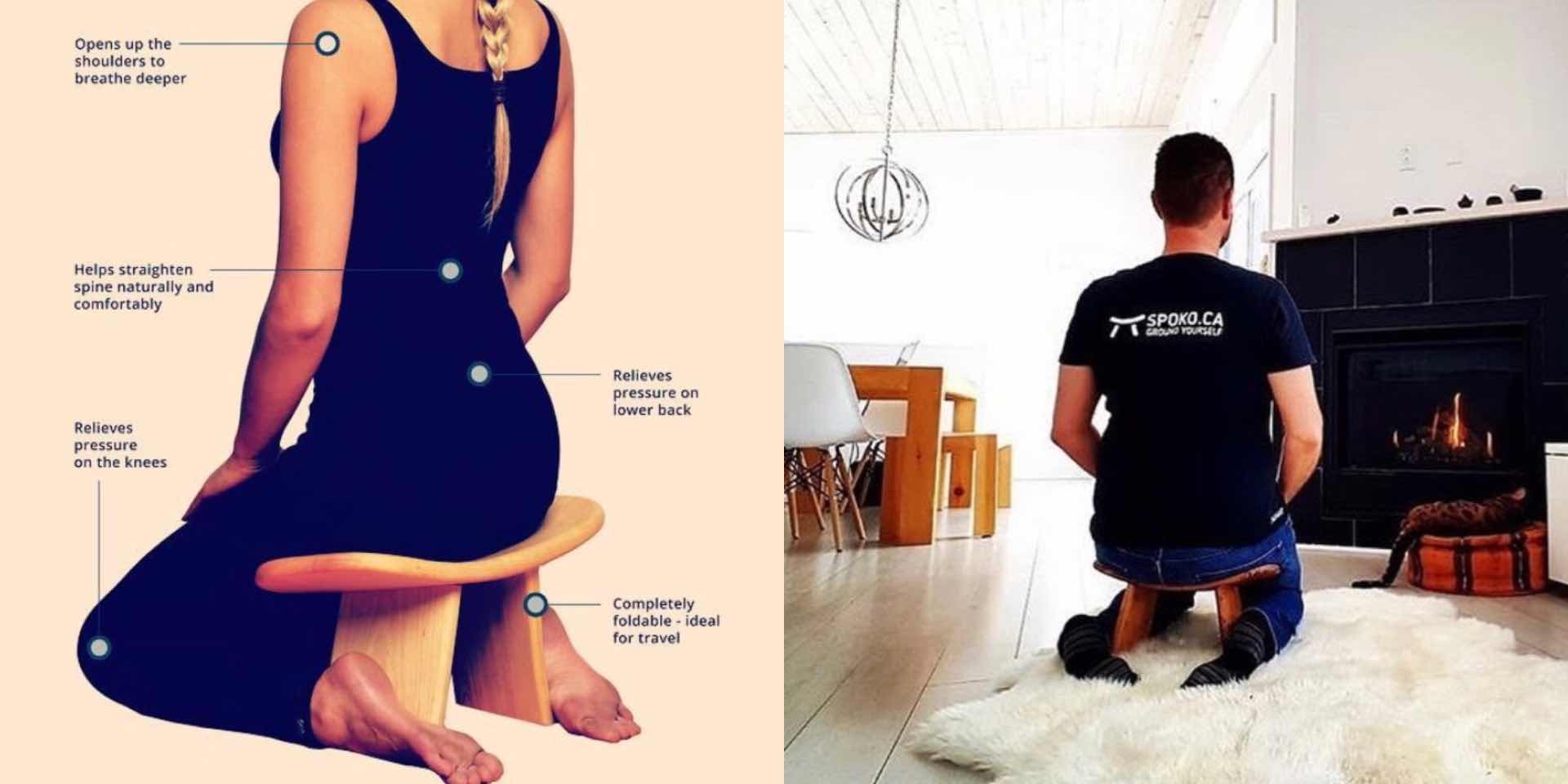 You can have your feet resting back and underneath the seat, or you can cross your legs in front of you — either way, you'll find that it's easier to take in those deep breaths and meditate in peace.
The bench is even travel-friendly, since the seat and supporting leg pieces easily disassemble and lay relatively flat together.
---
With your mind centered and at ease, now it's time to get your body clean — however, you don't want a harsh soap that'll dry your skin out. Instead, take a look at Long Winter's cold-process soap collection, handmade from sustainably obtained ingredients and with a little extra fat in the mix for increased skin hydration.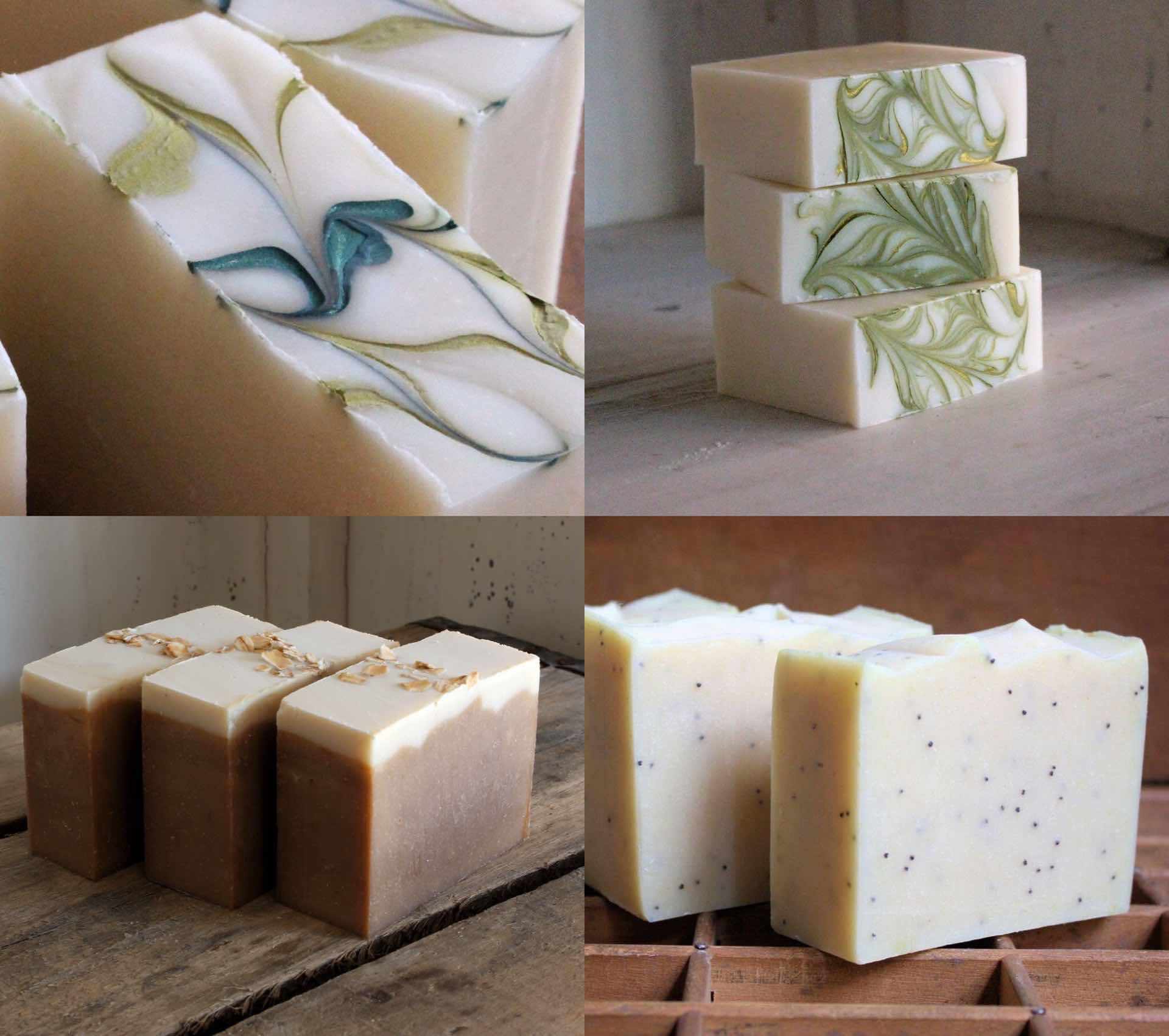 They've got some interesting soap scents to choose from, like the spearmint-and-cotton-candy "Unicorn Farts" (a name they've actually trademarked, which is awesome), or the nightlife-friendly "Night Owl" (smells like patchouli, lavender, and amber), or you can go with a less out-there scent like "Oatmeal, Milk, & Honey Goat Milk".
The availability of anything you see at their online store rotates in and out often, so if you see something you like right now, don't hesitate to pick it up.
---
Let's follow up our shower with a great shave. Now, there's nothing more luxurious than a how towel shave, but unless you've got a live-in barber, the next best thing you can get at home is Gillette's heated razor.
That's right, it's a shaving razor with a warming bar built in that keeps the head actively and consistently heated throughout your whole shave, without having to run it under hot water all the time. A simple press of the button on the sleek handle toggles the razor's temperature between 109°F (43°C) and 122°F (50°C).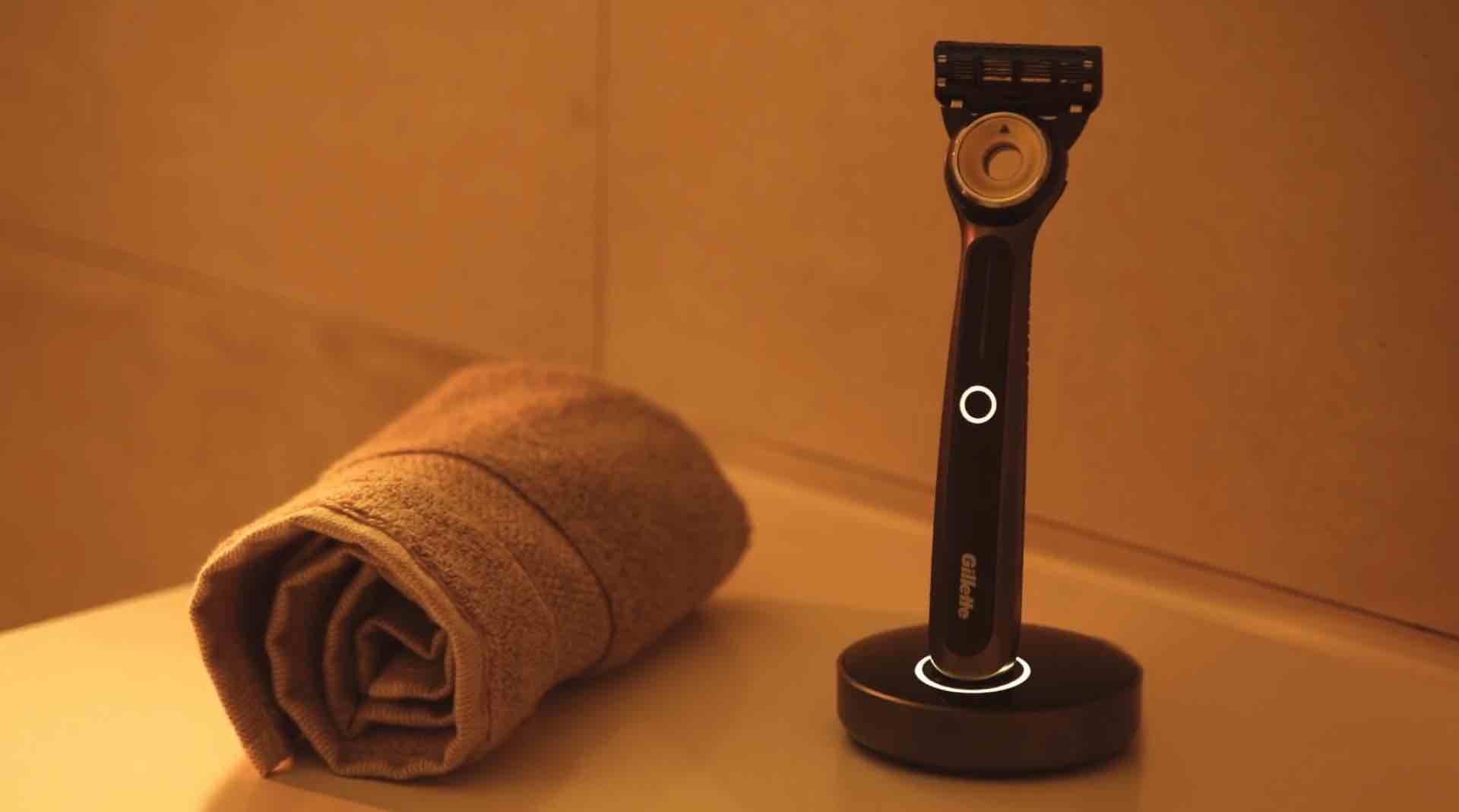 Included with the razor — which also happens to be waterproof — is a relatively heavy (267g/0.59 lb) titanium wireless charging base. Simply place the tip of the handle onto it and the hidden magnet takes it from there, recharging the razor's Li-ion battery enough to last up to six shaves.
---
If you're not keeping a totally clean-shaven face, then you'll want some way to ensure your beard stays in top condition. Enter this line of beard oils inspired by US national parks, handcrafted on the side by a member of Nashville-based indie-pop duo The Roosevelts.
Handmade from a blend of jojoba oil, almond oil, argan oil, and various essential oils, each one is named for a different national park, with a masculine (but not overwhelming) scent embodying the essence of that place:
As of January 2020, they have one other fragrance that's not listed on Amazon but can be found on their own website:
Acadia — Like wooded forest after a mid-morning rain.
Whichever oil you go with, it's sure to keep your beard soft and healthy — and in most cases, smelling outstanding — whilst moisturizing your skin too. A mere dime-sized amount worked through the beard hair does the trick nicely.
---
It's an unfortunate truth for most men that the older we get, the thicker our toenails become. It sounds like something out of a Jeff Foxworthy joke, and I'm almost certain it actually is (something-something "bolt-cutters"), but true all the same.
If your old nail clippers are barely getting the job done anymore, these wide-jaw clippers might be your new best friend. The blades open up to 15mm (over half an inch) wide — which, if that's not enough to accommodate your toenails, you've got bigger problems to deal with. And because those blades are so wicked shahp, they make a real clean cut to boot.
In fact, they're so sharp you've gotta be reeeaaaal careful with 'em or you'll cut a lot more than just your nail 😱 Add the extra long handle on top of that, and you've got yourself a dicey situation if you don't watch it.
Leave these things out of kids' hands, folks. We're serious.
---
Skipping forward to the pre-bedtime routine, let's cap off our day with some extra skin hydration. Step up your skincare game with an application of Hada Labo Japan's Premium Hyaluronic Solution.
It's a lightweight yet super-hydrating product that softens and plumps the skin like crazy, leaving it youthful and with a dewy glow. Simply pat a little on your skin (a few drops go a long way) after your evening cleansing. It feels a bit tacky going on at first, but keep working it in and that feeling will ease.
This gel-like serum contains five molecular weights of hyaluronic acid — common, super, nanoscale, cationic, and 3D — which are humectants designed to keep extremely dry skin moisturized at various depths. The solution absorbs into the skin surprisingly quickly for how thick it is, and the results are long-lasting to boot.