Parents know all too well the struggle to find quality toys that also manage to be truly educational. Here are some projects and activities to keep your kid's mind (and hands) occupied, and which offer great ways for you to spend time creating something neat together.
* * *
The Piper Computer Kit is an educational microcomputer that a kid can assemble and customize — powered by the Raspberry Pi 3 — which then teaches them STEM and coding concepts via a custom Minecraft adventure.
I've written a more detailed post about the kit here.
---
My dad and I put together a lot of model cars and rockets when I was a kid. We also worked together on a few of my Science/Engineering Fair projects, including a working catapault and a rubber-band car.
I wish we'd had this little solar-powered marble machine kit back then, because it totally would've been in our wheelhouse. From the company's description:
The circuit takes the light from the solar cell, stores it and releases it in a pulse, making the gear wheel move, which eventually drops the marble down the spiral. In sunlight, the motor will pulse every few seconds, and drop a ball every minute. In indoor light, motor pulses will drop to every few minutes (be patient)! if you are not, then you can use the hand crank and see the marble drop.
Here's a video of it in action:
It's not true perpetual motion of course, but pretty neat nonetheless.
The set comes with almost everything you need to assemble the kit. All you need to provide are a Philips #1 screwdriver, a soldering iron, and a little bit of glue. This is a fun and challenging project, and I recommend getting a science-interested kid to help out.
---
If you're like me and grew up watching shows like Bill Nye the Science Guy and Beakman's World, the Snap Circuits Alternative Energy Kit will be right up your alley.
This thing is chock full of circuits and other cool parts — such as a hand crank, a solar cell, an FM radio, a windmill, and a lot more — that can be assembled in 125+ ways (don't worry, there are step-by-step instructions) to help teach kids about electricity and alternative forms of energy.
If the "green energy" thing isn't your bag, check out the basic Snap Circuits set.
---
These two coloring books by Sarah Yoon — titled To the Moon and To the Ocean Deep — both make fantastic projects for people of all ages.
Rather than being actual books full of different illustrations you can pick and choose from, each of these folds out into a 15-foot-tall scene depicting a tower — made up of fantastical creatures, machinery, surreal imagery, and more — that stretches either from a house on the ground to the moon, or from a boat to the sea floor, respectively. Even when you're not coloring, it's fun to pore over all the little details in each book.
Here are some photos so you can see what I mean: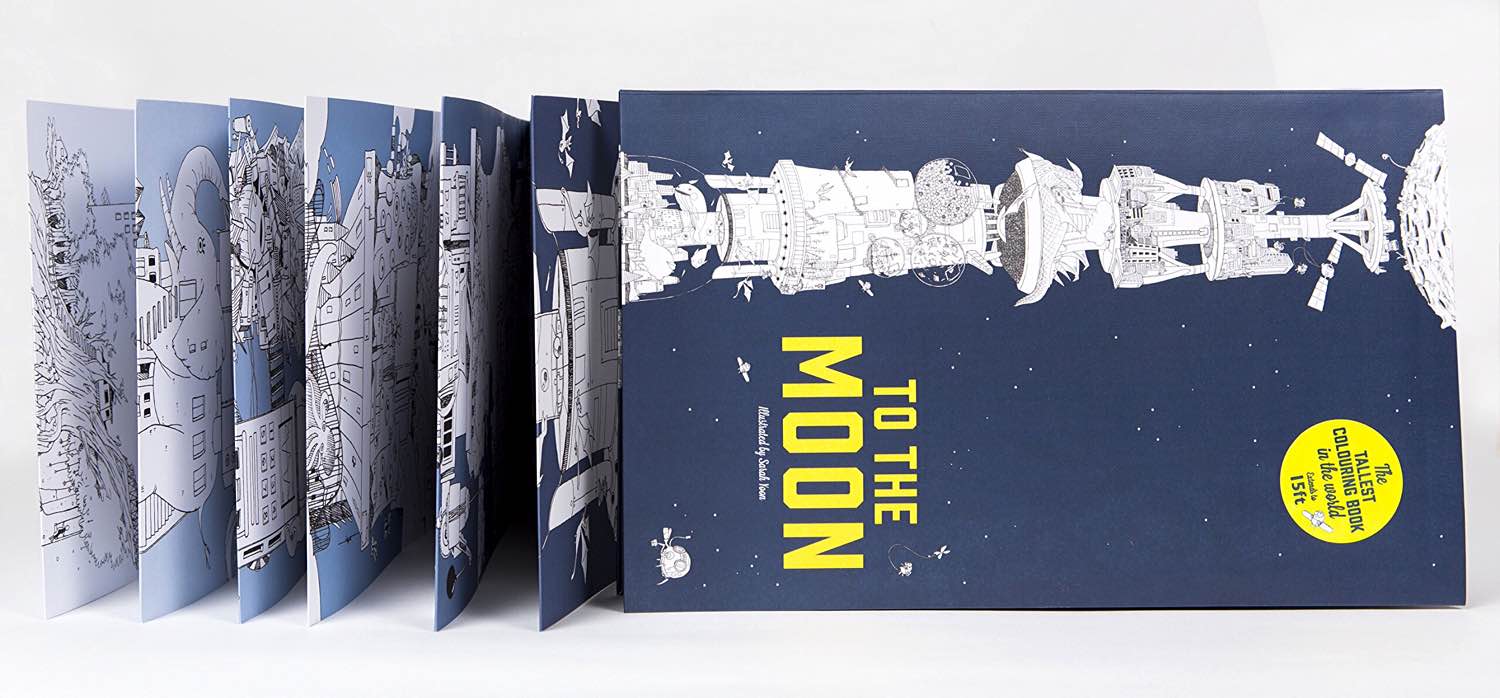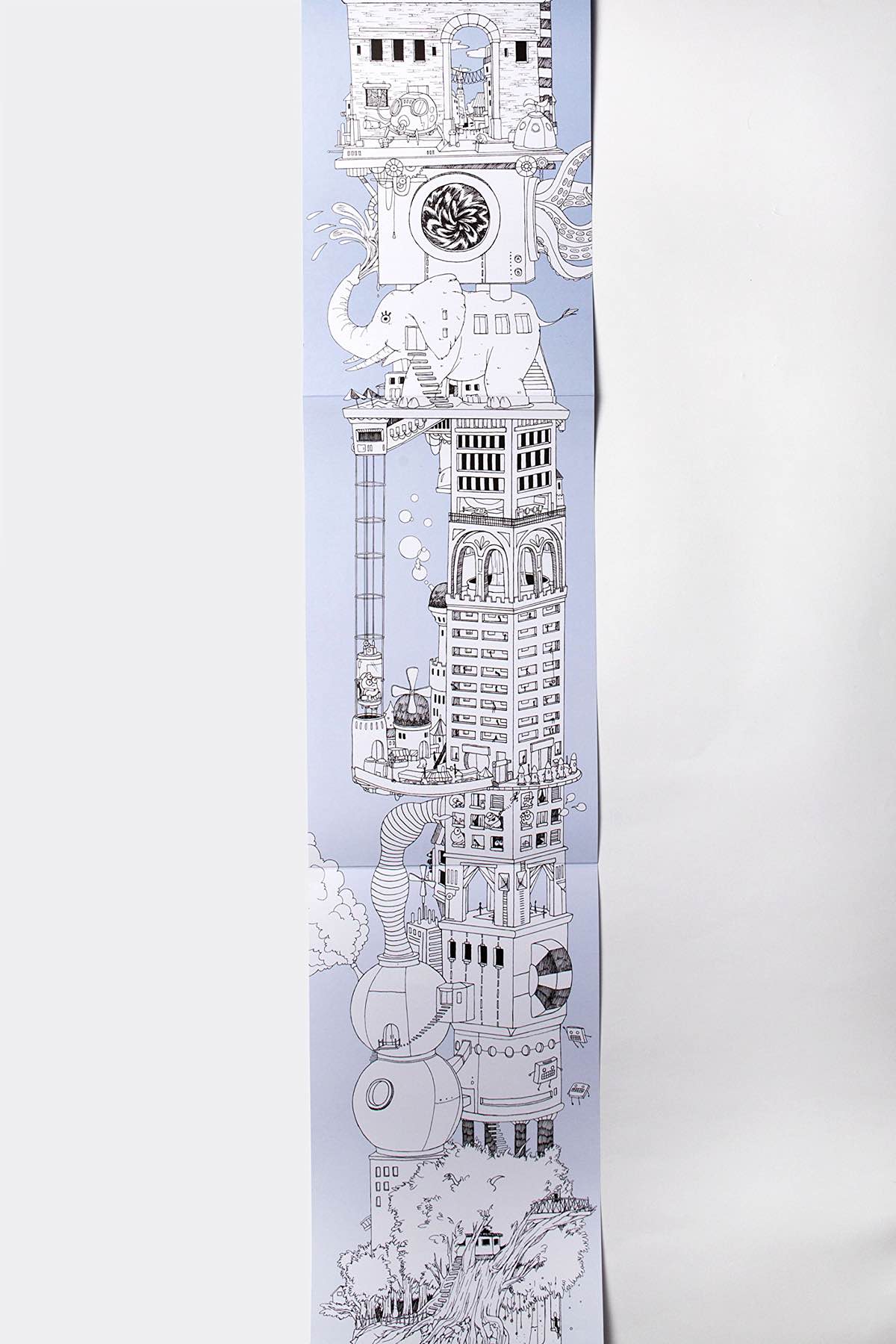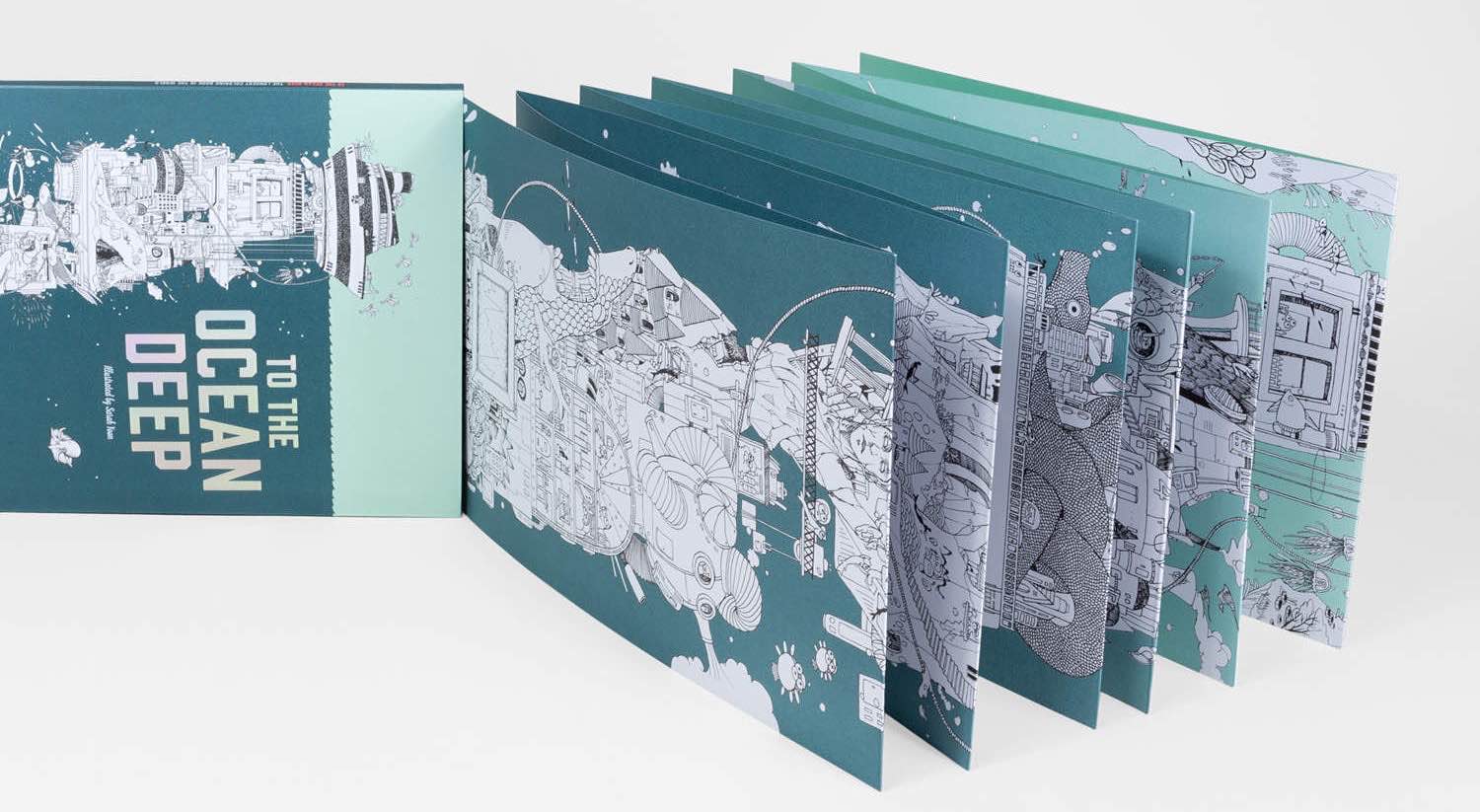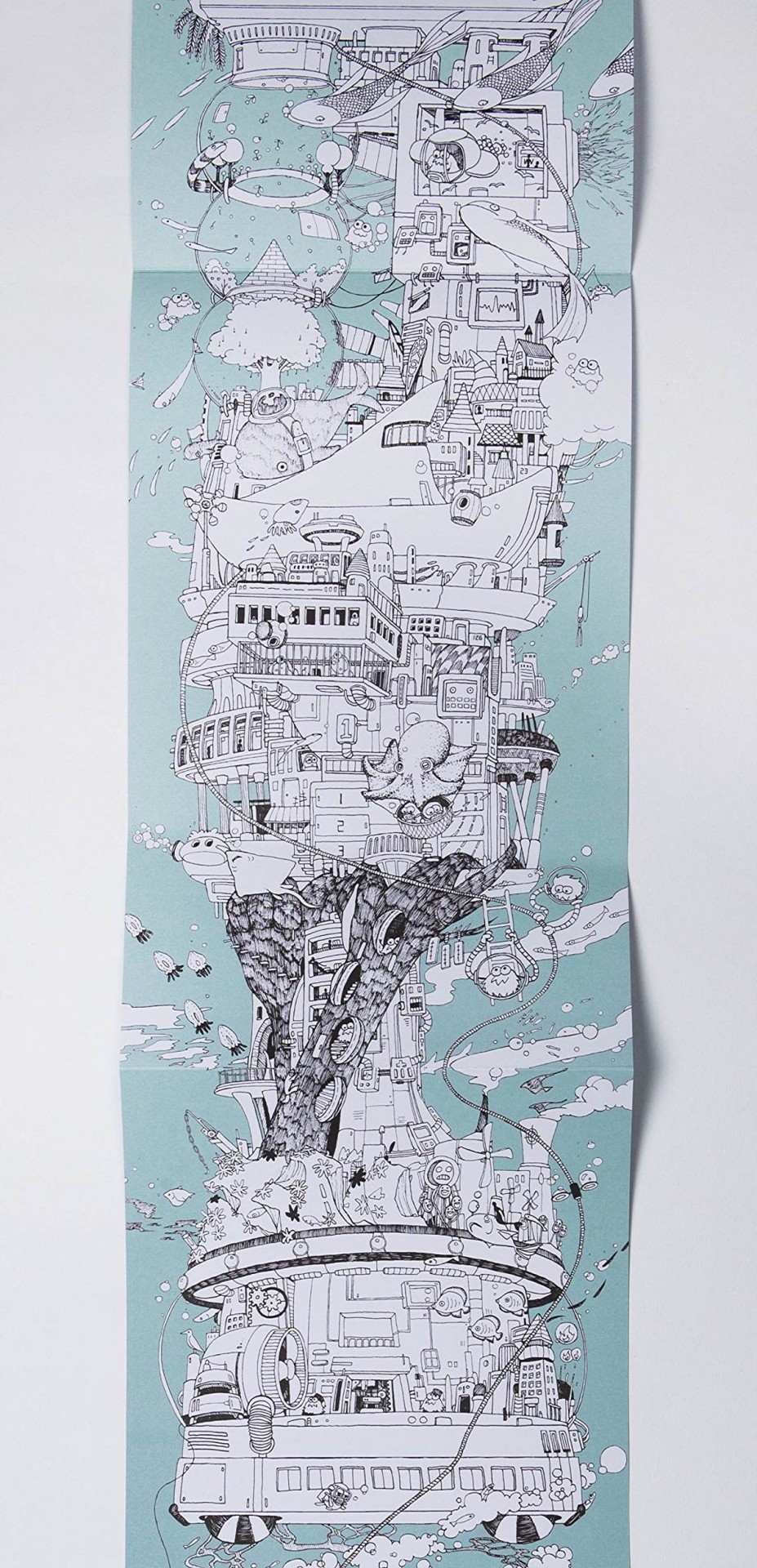 ---
This one's not an item you buy per se, but rather a cool online project that walks you through making adorable papercraft figures of your own. The site is called Cubefold — created by Australian designer and illustrator Calvin Nicholas Lin — and the particular section I'll point your attention to is dubbed "Popfold".
Here, you can download free PDF instructions to print, cut out, and assemble paper figures based on characters from Star Wars, video games, and more. Here's what you'll typically need:
Color printer (inkjet recommended)
Paper (he recommends A4, 120 – 160 gsm, Matte White)
Double-sided adhesive tape
Sharp scissors / cutting knife & metal ruler
(Optional) Scorer or dried ball-point pen for scoring
My favorite figures overall are the Stormtrooper, Totoro, and Optimus Prime.
---
Designer, artist, and tinkerer Kelli Anderson has an upcoming pop-up book called This Book is a Planetarium that's different than what you're probably already thinking. Rather than using pop-up elements to tell a story, this book transforms into six fully functional contraptions that you and/or your kids will love putting together and playing with:
Defying every expectation of what a book can be, this pop-up extravaganza transforms into six fully functional tools: a real working planetarium projecting the constellations, a musical instrument complete with strings for strumming, a geometric drawing generator, an infinite calendar, a message decoder, and even a speaker that amplifies sound.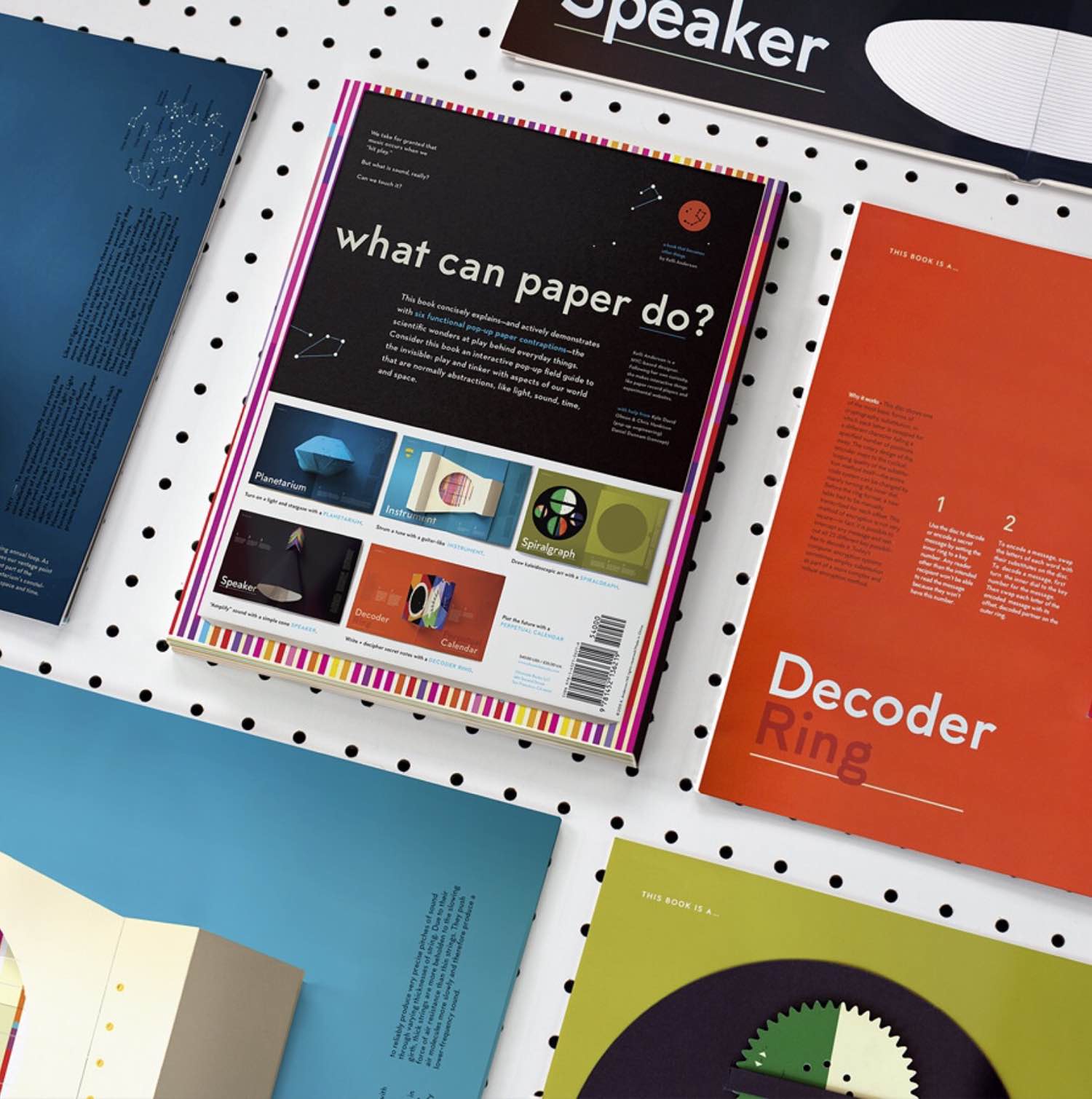 Jason Kottke recently got a chance to play with the tiny planetarium and loved it:
When I cracked it open, I actually squealed. Seriously, this thing is super awesome. We took it and my iPhone flashlight into the darkest room in the house and sure enough, there was the Big Dipper projected onto the ceiling…my kids could barely stop saying "this is so cool".