This week's buying guide is just what the title implies: a small handful of books for people who love thinking and reading about art, whether it's about art history or they merely enjoy perusing collections of artwork.
* * *
The latest biography by Walter Isaacson — author of such famed works as Steve Jobs, Benjamin Franklin: An American Life, and Einstein: His Life and Universe — is all about Leonardo da Vinci, and unless you're already a scholar of da Vinci's works, it will give you an entirely new perspective on the quintessential Renaissance Man.
Like Isaacson's other biographies, this tome is quite long and full of details that will make your head swim after a while. His own head must've been even dizzier after diving into da Vinci's 7,200 pages of notes to meticulously research and piece together this narrative about the man's incredibly diverse interests: engineering, art (of all kinds), music, math, astronomy, botany, theater…the list goes on.
My main quibble with this book is that, while there is certainly much to be gleaned about the life of da Vinci, the focus is more on analyzing his work and thought processes — to the extent possible, given that it's centuries after the fact — and less on his home/personal life and the culture surrounding him at the time.
Get the book in these formats:
---
Unless you're an art geek, the name Johannes Vermeer may not ring an immediate bell. Still, chances are you've at least seen his famous painting, Girl with a Pearl Earring, often referred to as the "Dutch Mona Lisa".
Vermeer: The Complete Works is an enormous hardcover book written by art historian Karl Schütz as part of Taschen's "The Complete Works" series of art books. It brings together Vermeer's entire body of work into one stunningly beautiful 258-page collection.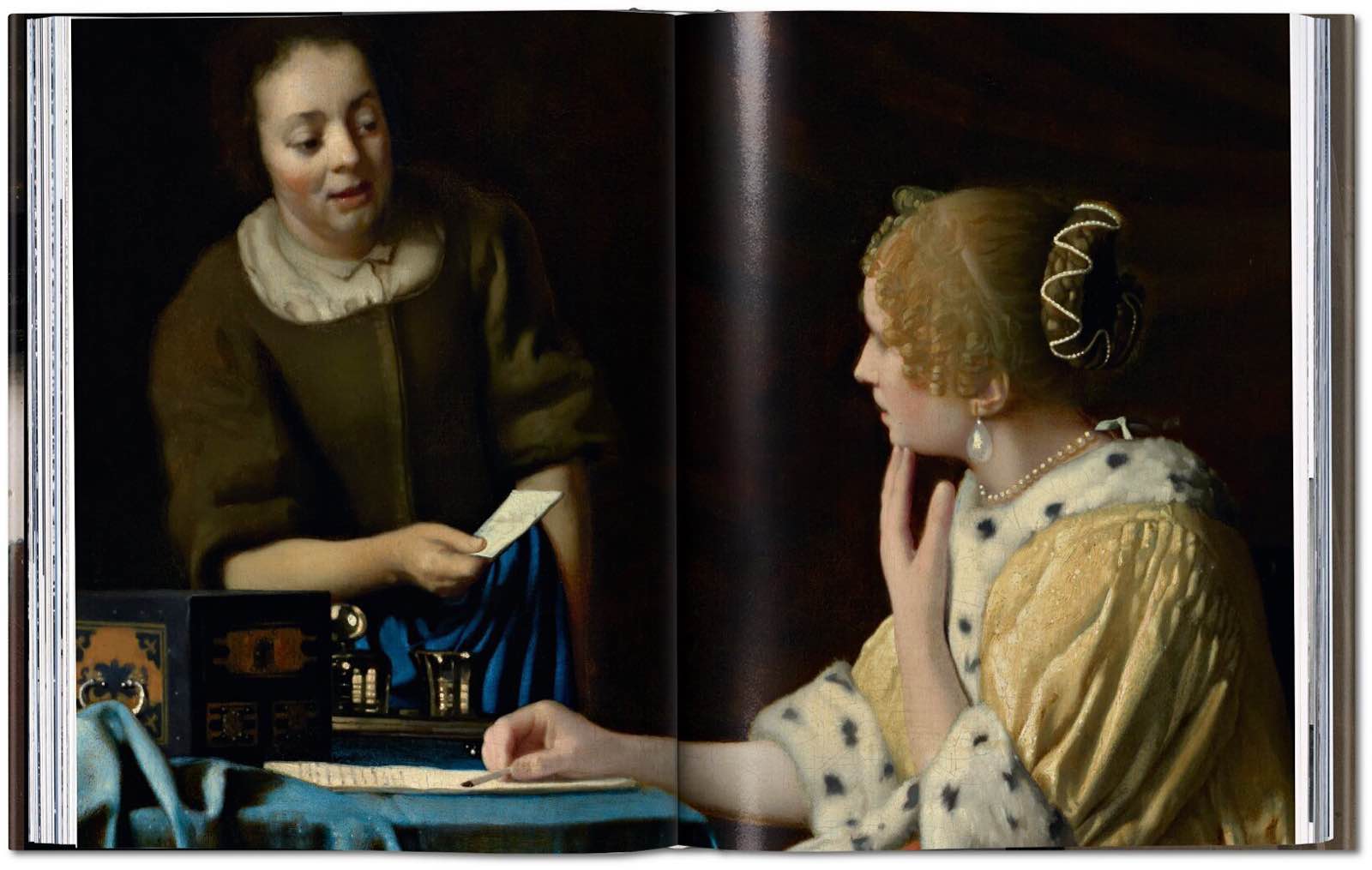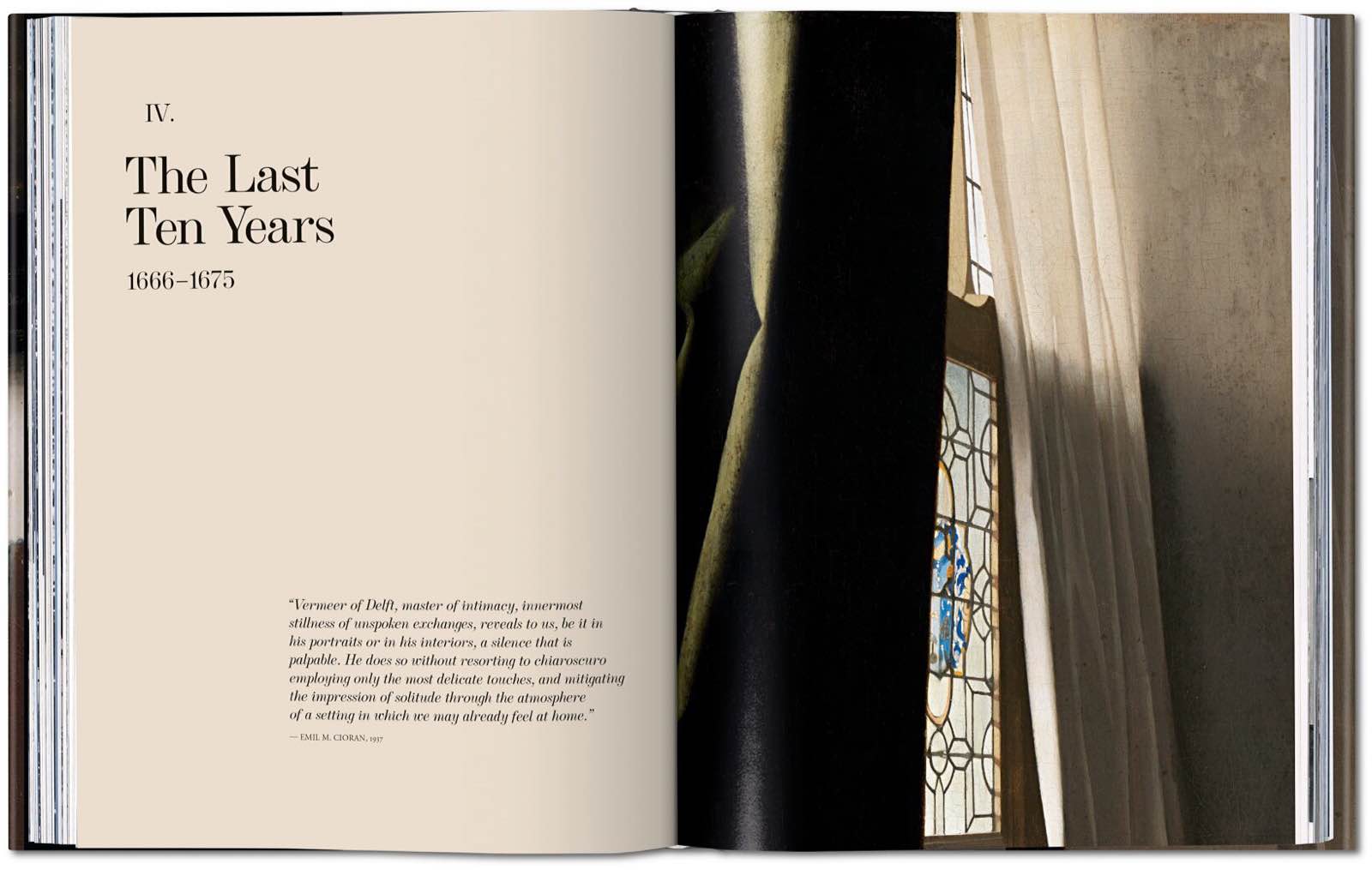 From the description:
> With new photography of many works, Vermeer's restrained but richly evocative repertoire of domestic actions–ranging from letter writing to music making to preparations in the kitchen–unfolds in generous format. Numerous details emphasize the artist's remarkable ability not only to bear witness to the trends and trimmings of the Dutch Golden Age but also to encapsulate an entire story in just one transient gesture, expression, or look. > > In his lifetime, Vermeer's fame barely extended beyond his native Delft and a small circle of patrons. After his death, his name was largely forgotten, with works outside of Holland even misattributed to other artists. It was not until the mid-19th century that Vermeer came to the attention of the international art world, which suddenly looked upon his narrative minutiae, meticulous textural detail, and majestic planes of light, and spotted a forgotten master.
This Book Available in One Format:
---
The Color of Pixar is a gorgeous, 352-page coffee table book written by long-time Pixar employee Tia Kratter (with a foreword by John Lasseter!) that compiles hundreds of still images from Pixar films — from Toy Story to Coco — and organizes them across the color spectrum.
From the book's description:
> Bold and beautiful, this volume presents hundreds of film stills from the Pixar archives in a glorious spectrum of color. Starting with bright white images and seamlessly flowing through the colors of the rainbow, it becomes crystal clear how each frame tells a story. Bound into a gorgeous volume, The Color of Pixar encapsulates everything there is to love about the studio: the attention to detail, the playful characters, and the sheer scope of their work in over 20 years of iconic feature films.
The folks at the Pixar Post blog posted a quick preview video of what's inside:
Get the book in these formats:
---
Art of Atari is the first official collection of over 40 years of Atari arcade/video game artwork, sourced from collections worldwide. From the description:
> Sourced from museums and private collections worldwide, this book spans over 40 years of the company's unique illustrations used in packaging, advertisements, catalogs, and more! > > ART OF ATARI includes behind-the-scenes details on how dozens of games featured within were conceived of, illustrated, approved (or rejected), and brought to life. Whether you're a fan, collector, enthusiast, or new to the world of video games, this book offers the most complete collection of ATARI artwork ever produced!
This book is a real trip down memory lane for those of us who grew up playing Atari games and spent a lot of time staring at all those insane cover illustrations (which the games never resembled in the slightest but we loved playing them anyway).
Get the book in these formats: