As Christmas nears and we edge closer to the end of 2015 altogether, we are keeping with our tradition of listing our respective favorite gear and other cool things of the past year. Hey, that rhymes. Anyway, enjoy!
* * *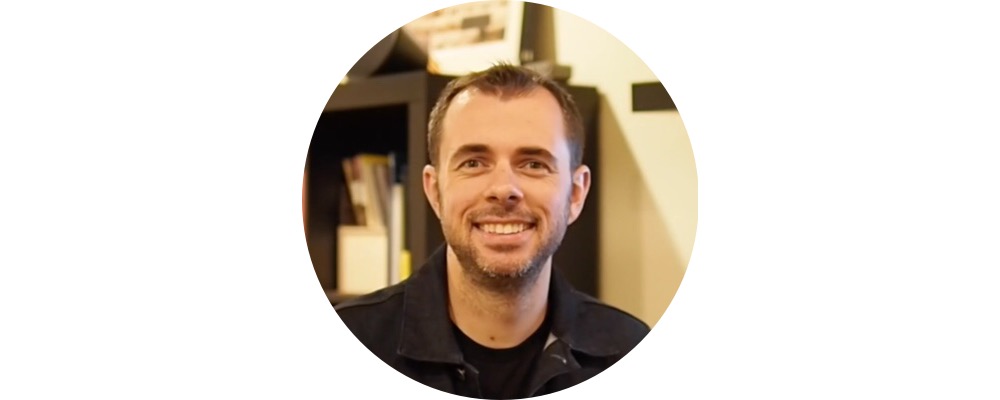 Shawn Blanc
Editor in Chief
This book is inspirational and beautiful. Be sure to buy the hardcover, because it's full of color and illustrations and wonderful typography.
In it, Elle Luna writes that there are four obstacles to doing what she calls our "Must" (i.e. our most important work): Money, Time, Space, and Vulnerability:
It is here, standing at the crossroads of Should and Must, that we feel the enormous reality of our fears, and this is the moment when many of us decide against following our intuition, turning away from that place where nothing is guaranteed, nothing is known, and everything is possible.
Here is Mrs. Luna on the concept of Space (as in Workspace, not Outer Space):
You need a physical space — private, safe, and just for you. When you are in this space, you are not available. I repeat, you are not available. This is your sacred space to be by and with yourself. We all need safe containers. How might you create a safe space that you can spend time in daily? How might you get creative with where it begins and ends? Find this place and make it your own.
Just a spectacular book.
---
I went with the super-duper big iPhone this year: The 6s Plus. And while I've gotten used to its ginormous size, it still needs a little bit of help staying not-slippery. The Veil case fits snug and perfectly. By far the best "super slim" case you'll find. (I hear they've got one for the regular iPhone 6 as well.)
---
This little critter is fantastic. I use hardly any of its features, but the ones I do use are so splendid. Leaving my iPhone on the mantle, yet still being able to remote-control the music selection during Thanksgiving weekend (and now Christmas). Only the most important of notifications appearing on my wrist, allowing me to leave my phone hidden more often. Tracking my activity and fitness. Telling me the temperature outside. Setting timers quickly and easily. And a much, much less intrusive morning alarm.
These little extra functions are just the tip of the iceberg for what it's capable of. But for me they're enough, and they actually make it far more awesome than I expected.
* * *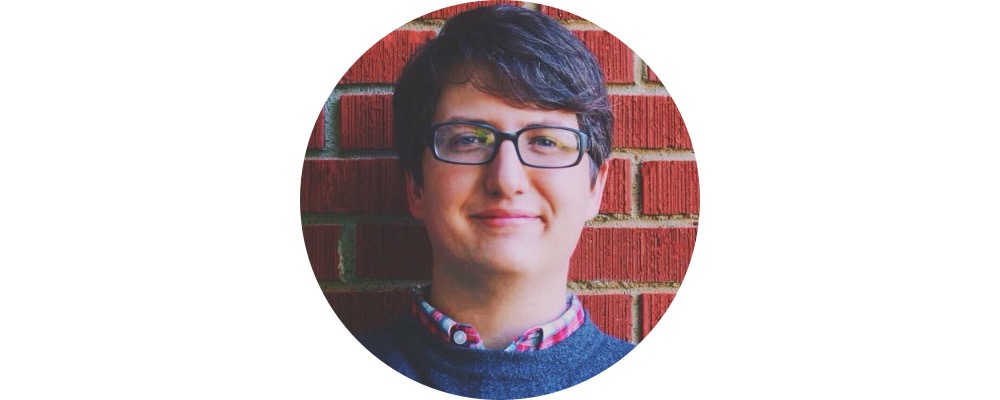 Chris Gonzales
Writer, Editor
I'm a little late to the iPad Air 2 game, but better late than never, right? Prior to this I was using an iPad 4 from 2012 (16GB) as my primary device, so needless to say, bumping up to an Air 2 — particularly a maxed-out version with 128GB storage and cellular connectivity — has been a massive improvement in every way.
Having TouchID alone would be worth the upgrade, but combined with the boost in performance and its sheer lightness factor, this device is a dream for me.
---
With my iPad upgrade, I ditched my old Logitech Ultrathin keyboard cover and got a Belkin QODE Pro instead.
As sad as I was to see the Logitech go, I absolutely love the QODE. It just feels more protective all around, and the backlit keys (which can be toggled off or through three brightness settings) are a lifesaver. I had to get used to the different fn shortcuts of course, but it was worth it.
---
I picked up one of these bad boys this year, and it's just been great. Our family is on the road a lot, and having a unified place to charge all our devices is a godsend.
I keep a few Lightning cables connected to it at all times (they're wrapped around the charger when in storage), and since it's always in my bag wherever I go, I pretty much never have to worry about being able to connect our iPads and iPhones to a power source — assuming I have at least one free power outlet to work with.
* * *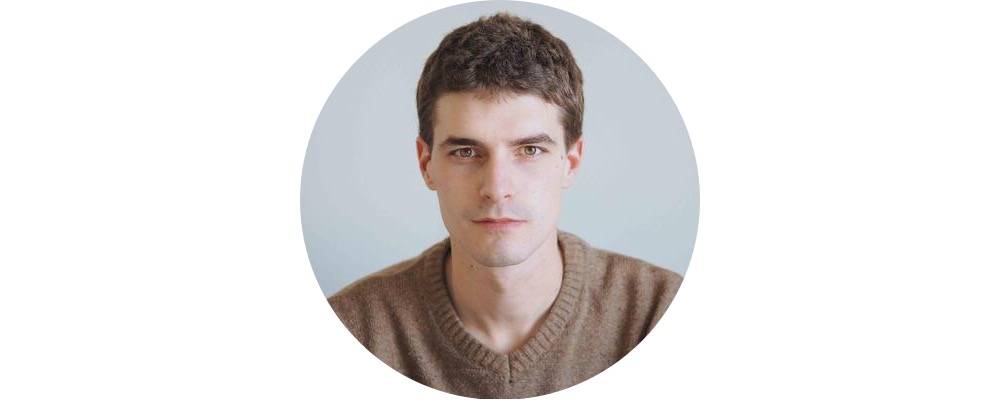 Joshua Ginter
Reviews Editor, Deals Editor
Earlier this year, I discovered Cereal Magazine and I don't know what I was waiting for. Cereal is a travel and lifestyle publication published twice a year. The magazines are made of high quality papers with a beautifully elegant typeface and incredibly minimal photography. All of this culminates in one of the most inspirational reads I have in my collection.
Seeing as the magazine's editors Rosa and Rich do so much traveling, they've gathered their expertise into a series known as Guided. These city guides are smaller publications with fewer pages and a smaller format, but are timeless all the same. With equally beautiful imagery and elegant writing, Cereal's travel guides are my first stop for planning my wife and I's vacation next year.
I recommend picking up the current Guided by Cereal: New York book, as well as the re-released version of their Guided by Cereal: London book and the more recent Guided by Cereal: Paris book.
---
I've been from one end of the spectrum and back when it comes to Micro Four Thirds lenses over the last year. Earlier in 2015, I purchased the Olympus 12-40mm f/2.8 PRO zoom as well as the 40-150mm f/2.8 PRO zoom thinking they would be the ultimate two-lens combo in the system. Although they are truly extraordinary lenses, it was the Panasonic Leica 15mm f/1.7 lens which captured my heart.
This lens captures a beautiful background blur when up close and personal with your subject, or it can pull back for some serene landscape photographs. I appreciate the 30mm full-frame equivalent focal length as it is a great walk-around focal length for everyday use. Further, the Panasonic Leica 15mm f/1.7 lens captures color in that special Pana/Leica manner, akin to the 42.5mm Nocticron f/1.2 or the 25mm Summilux f/1.4. And, with the tiny size of the 15mm lens, it has become my "desert island" lens for the Micro Four Thirds system.
---
ONA bags capture everybody's hearts here at Tools & Toys, and the ONA Berlin II is my camera bag of choice. I love the way the smooth black leather has begun to break in, and I appreciate the smaller size forcing to bring only the necessities I need for shooting for the day. I can get an Olympus OM-D E-M5 Mark II with vertical grip, an OM-D E-M10 with vertical grip, the Panasonic Leica 15mm, 25mm, and 42.5mm lenses, and an iPad Air 2 all into the bag for a day trip. It can't hold much more than this, but it's all that's needed for a successful photography jaunt.
Like every ONA bag, the Berlin II is stunning to look at, to hold, and to use on a daily basis. The leather is of the highest quality and feels like it should be priced well above its current price point. The interior is soft and supple, and easily capable of keeping all your devices in top working condition. My only complaint with the Berlin II is the fact that my new iPad Pro doesn't fit into the bag. Based on measurements alone, a 12″ MacBook looks to fit inside nice and snugly, but the iPad Pro goes beyond the bag's limits.
Overall, the Berlin II is another incredible complement to the ONA camera bag lineup.
* * *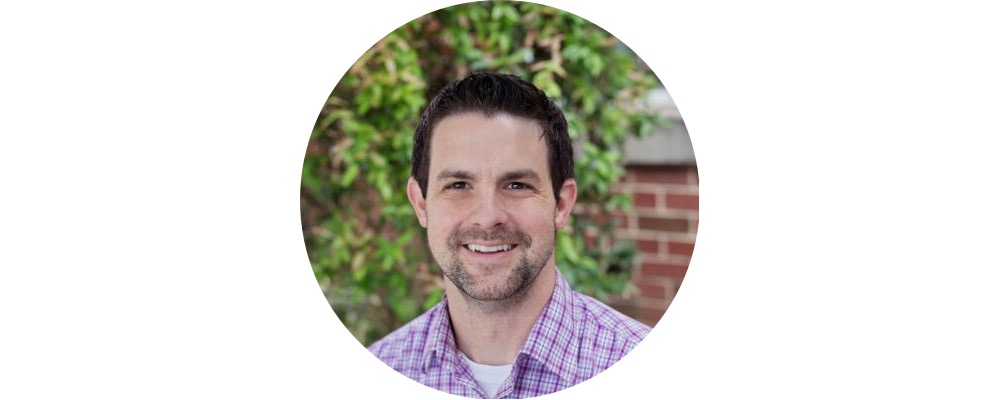 Bradley Chambers
Writer
The Griffin iTrip AUX is a relatively new car audio accessory. It includes a Lightning cable and a 3.5mm out plug on the charger. This allows you to plug a 3.5mm audio cable into your car's AUX port and then the lightning cable into your phone. You'll have audio + charging through one cable.
I almost prefer this type of device over something with Bluetooth because it makes volume control extremely simple. It disables the local volume on the iPhone, and you control it directly on the car. If you've got an AUX port in your car, this is a great way to combine charging and audio out for your iPhone. If you want to learn more about iPhone car audio gear, be sure to check out our gear guide.
---
I've struggled for the past few years to find a bag I loved. I found plenty I liked, but I could always find a flaw. I wanted something stylish, but also functional. I've tried both backpacks and messenger bags. After buying and returning countless bags, I've finally settled on the Fossil Estate Saffiano Leather EW Messenger Bag.
It's a bag similar to one I saw years ago at a Fossil store, but couldn't talk myself into paying for. At $298, it's certainly an expensive bag. With my birthday falling just a few days after Father's Day, my wife got it for me as a joint present. The strap is solid, but doesn't dig into my shoulder. It has just enough pockets to handle everything I carry to work daily. I generally take my MacBook Air, Kindle Paperwhite, and Powerbeats 2 wireless earbuds. If you are a road warrior, this probably isn't the best bag for you, but for me, it's perfect. It's a great combination of style and function.
---
If most of us think back to our childhood, we remember the little things our parents did more than the big ones. One of the small but memorable things you can do every night is read your child(ren) a bedtime story.
One of the favorites around our house is Goodnight, Goodnight Construction Site. It's reminiscent of Goodnight Moon but with a construction twist. It takes you through dump trucks, mixers and more as they wind down for the night after a long day's work. It's a fun book that is read at least three times a week at the Chambers House.
* * *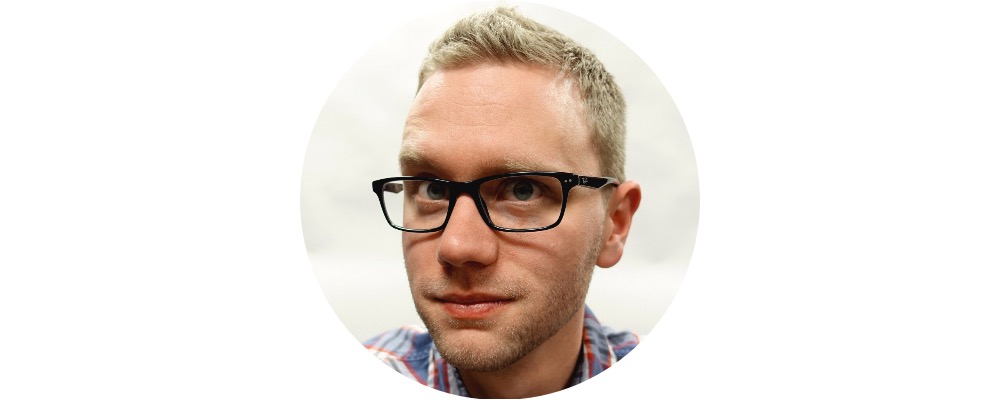 Stephen Hackett
Contributor, Editor-in-Chief of The Sweet Setup
Tom Bihn's Snake Charmer is like a great dopp bag for your cables. As opposed to having a MagSafe charger, a bunch of random Thunderbolt adaptors, a couple of Lightning cables and more floating around my bag, they're all safe and sound in the Snake Charmer. If I'm traveling or don't need them for whatever reason, I can pull the whole thing out and leave it on my desk without junking up my office.
---
I work at my Mac almost all day, every day, and the keyboard I use is of the upmost importance to me.
I've used a lot of keyboards over the years, but I found myself always returning to Apple's Bluetooth keyboard. The key travel and ease of use with OS X were too good to pass up. With the new Magic Keyboard, battery life is amazing and the keys feel even better. All I want now is a backlit option…
[Be sure to read our full review of the Apple Magic Keyboard and Magic Trackpad 2. —Ed.]
---
Since I've started working for myself at home, staying in touch with the groups of people I work with has become more important than ever.
Slack makes that easy and fun. I can chat with a group, exchange files with a small team or have a 1-1. With apps on the Mac and iOS and some really intelligent ways to tell which one is active, I'm always just a push notificaion away for people who need me during the workday.
* * *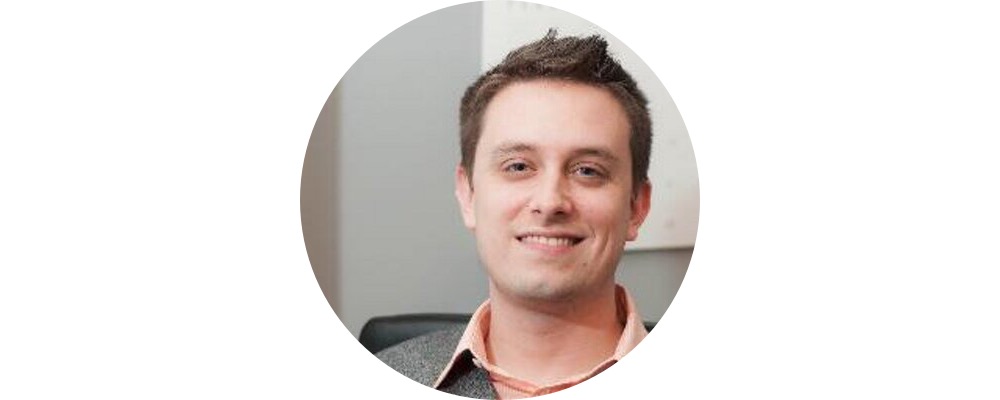 Jeffrey Abbott
Senior Editor
Headphones are a deeply personal item to each individual, and my Grados are no exception. We've covered the Grado brand in the past, but there's no substitute for listening to these fantastic headphones. The SR80e headphones are very affordable, and sound amazing on any device. And, if the small earcups aren't quite your thing, I recommend the next size up from Grado, which is a great upgrade to these headphones.
---
​
-and-
The Schiit Magni 2 and Schiit Modi 2 are a couple of hi-fi gadgets that make music from your computer sound as excellent as possible on your headphones (preferably a nice, accurate pair). While the company name is (intentionally) a homophone for a naughty word, they mean serious business when it comes to delivering music to your ears. ​ The Modi 2 is a USB DAC that converts the music from your computer into an analog signal for your headphones. The thing is, any device nowadays has a DAC built in, but the Modi 2 ensures the conversion is top-notch and lossless. ​ The Magni 2 is the amplifier that pairs perfectly with the Modi 2. Amplification makes any pair of headphones sing, but this amp does well with headphones that have a higher impedance (80 ohms and higher). It will work great with low-impedance headphones (like the Grado SR80e), but you'll have to keep the volume knob dialed down!
---
​
I've owned many fountain pens over the past few years, and the Pilot Custom Heritage 92 easily makes my top 5 list. As a huge fan of pretty much everything Pilot offers, the Custom Heritage 92 is very close to the perfect pen for me. It feels great in my hand, oozes quality and style, and holds a large quantity of ink. Plus, I find the FM (fine-medium) nib size is perfect for me.
Of course, pens need ink, and the Iroshizuku Kon-Peki cerulean blue ink has been a long-standing favorite of mine and many, many other fountain pen users.