Musical theater is one of those things you either love or hate (and it's easy to say the latter for popularity points).
Unfortunately, there are so many people who never really give musicals a chance before deciding they "hate" the format. Maybe they imagine all musicals as being the same, set in some stodgy old era with a few song-and-dance numbers thrown in. Or maybe they feel like these types of shows could never match the emotional depth of their favorite films.
Whatever the reason, my theory is that more of these people would get on board if they only heard the right musical, one that made them laugh unexpectedly or touched their heart in some way.
While it would be madness to list every awesome musical I think everyone should hear, I can name a few great starting places. Who knows, maybe you'll be something of a Broadway nerd by the end.
Let's go.
* * *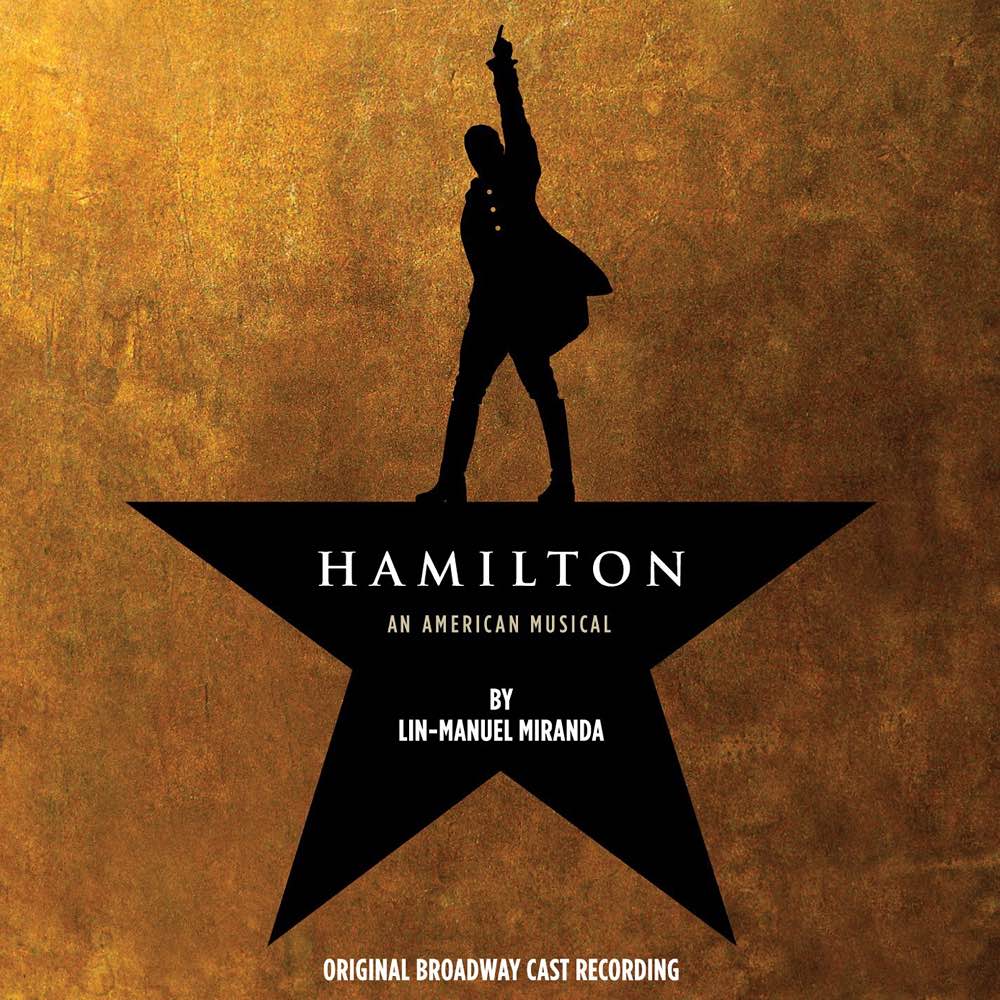 Explicit
Frankly, my recent obsession with all things Hamilton is what inspired me to make this list. Lin-Manuel Miranda's smash-hit, hip-hop Broadway show about the incredible life of Alexander Hamilton — who, among many other things, was the founding father of the US financial system — is way more entertaining than reading about the man from a history textbook.
Don't be fooled by the concept of history being told through the lens of hip-hop. It may sound like a terrible pitch on the surface but your expectations will be blown away, I assure you.
Standout tracks:
"My Shot"
"The Schuyler Sisters"
"You'll Be Back"
"Right Hand Man"
"Satisfied"
"Wait For It"
"Guns and Ships"
"What'd I Miss?"
"The Room Where It Happens"
"One Last Time"
"Hurricane"
"Your Obedient Servant"
(Really though, you should just listen to it all the way through to understand everything.)
---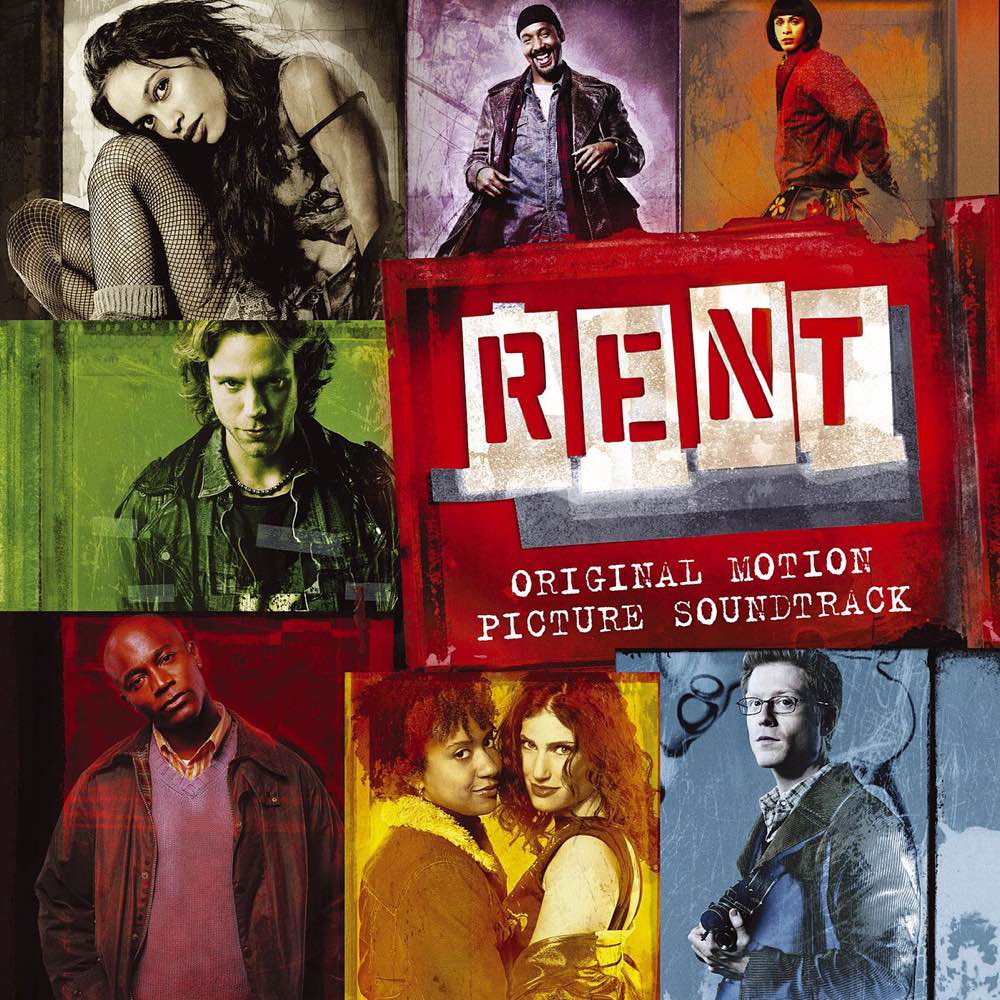 This was the show that brought the MTV generation into the musical theater fold, and the one that showed people what the AIDS epidemic really looked like at the individual level. It changed Broadway forever, and it's been the inspiration for countless other shows in the two decades since, including Hamilton.
Based on Giacomo Puccini's 1896 opera, La Bohème, Rent follows a group of young artists in the early 1990s as they struggle with their careers, relationships, health issues, and drug addiction (respectively), all while scrambling to make enough money to pay rent to their former roommate, now landlord.
Standout tracks:
"Seasons of Love"
"Light My Candle"
"Tango: Maureen"
"Out Tonight"
"Another Day"
"La Vie Boheme"
"Take Me or Leave Me"
"I'll Cover You (Reprise)"
---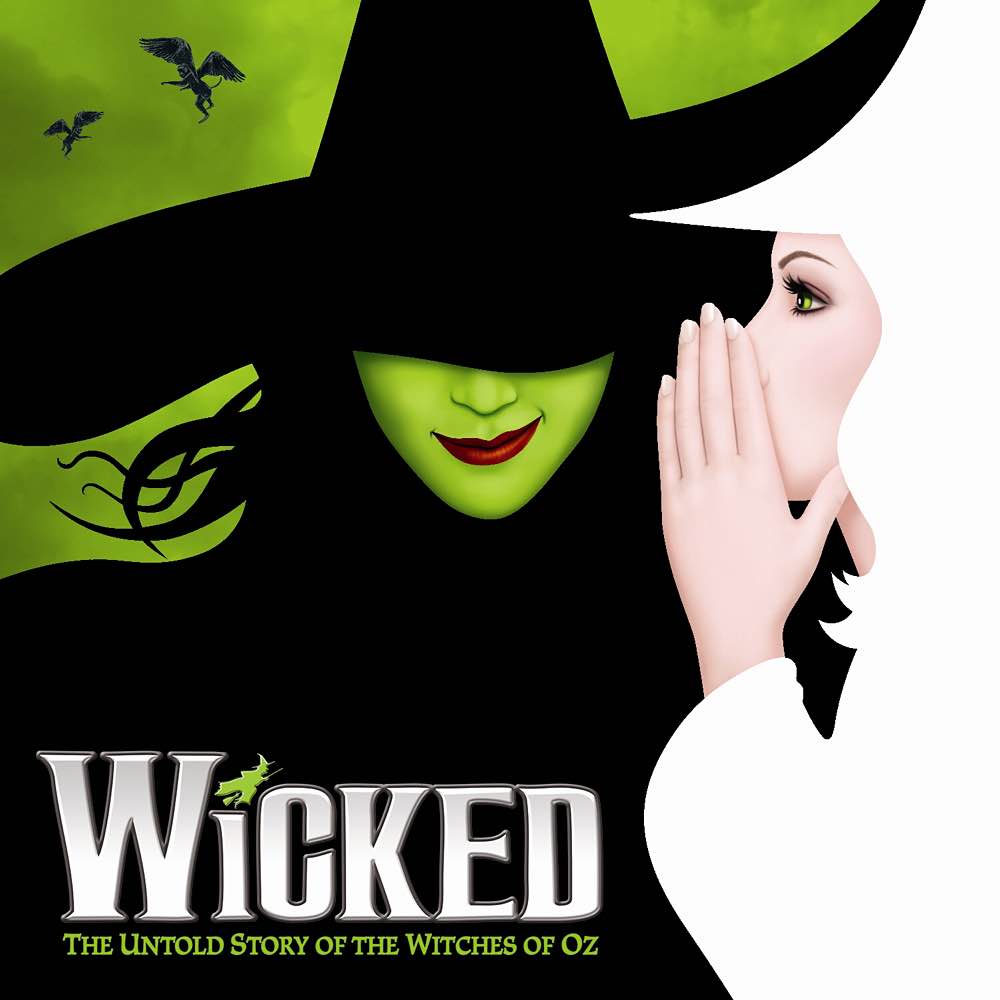 In the early 2000s, whether or not you were in the musical theater world, you could hardly go a day without seeing or hearing something about Wicked. Even if you caught some random show on TV that took place in NYC, chances were good you'd see the signature billboard in the background at least once.
Based on Gregory Maguire's book of the same name, Wicked is a retelling of The Wizard of Oz from the Wicked Witch's perspective. Her real name is Elphaba, and not only is she often shunned for her green skin, she eventually becomes hated and feared by everyone in Oz after being framed by The Wizard for crimes she didn't commit, followed by her rebellion against his corrupt rule.
Standout tracks:
"The Wizard and I"
"What Is This Feeling?"
"Dancing Through Life"
"Popular"
"One Short Day"
"Defying Gravity"
"As Long As You're Mine"
---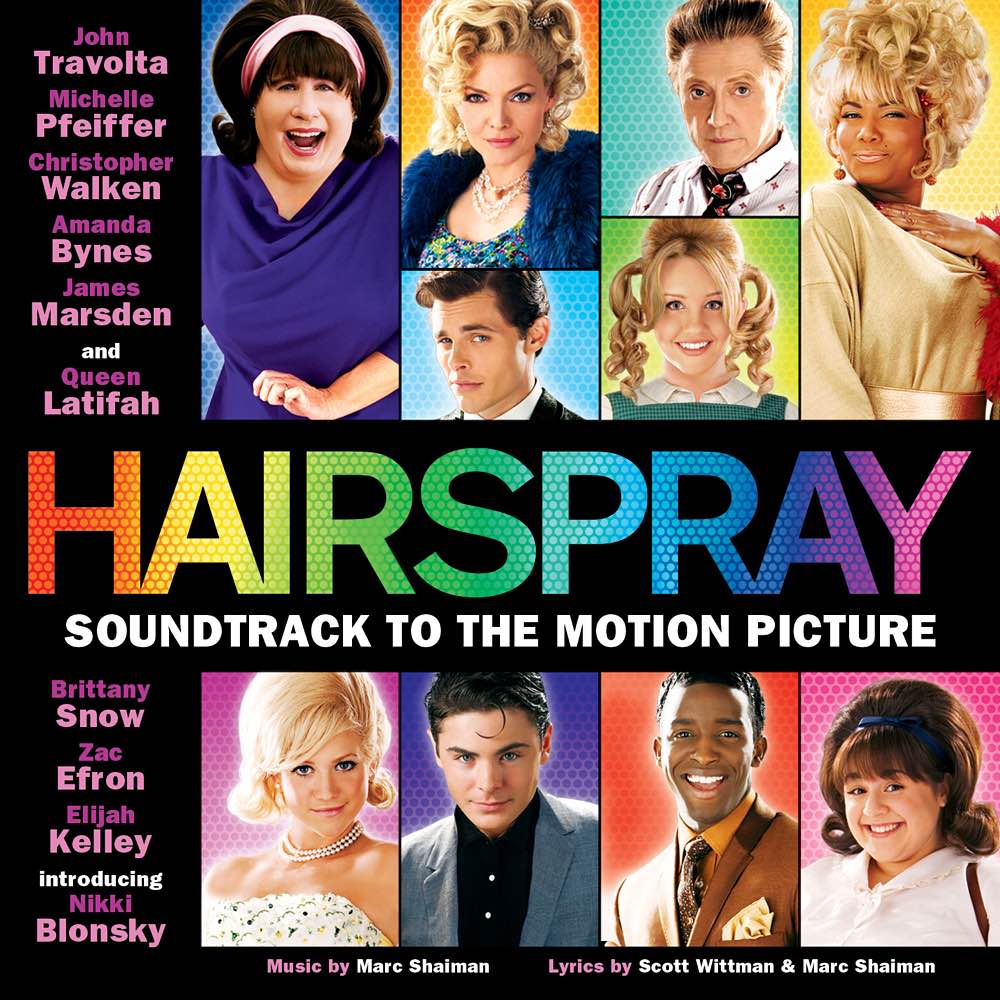 Whereas the other musicals on this list so far have been a bit on the heavy side (no pun intended; you'll get it in a minute) Hairspray is one of those more fun, lighthearted shows that still manages to tackle a couple big societal issues — namely, body image and racial inequality.
Set in 1962 Baltimore, Hairspray follows the story of Tracy Turnblad, a plus-sized teen girl whose dream is to dance on a local TV dance show called The Corny Collins Show. She auditions to do just that, and is promptly laughed away by the show's producer because of her weight (along with a young black girl named Inez who is turned away for her race). She later meets Inez's older brother, Seaweed J. Stubbs, who teaches her some dance moves that eventually get her a place on the show. A series of events afterward lead Tracy to taking a stand for racial integration and getting jailed for it.
Standout tracks:
"Good Morning Baltimore"
"It Takes Two"
"(The Legend Of) Miss Baltimore Crabs"
"The New Girl in Town"
"Run and Tell That"
"Without Love"
"You Can't Stop the Beat"
---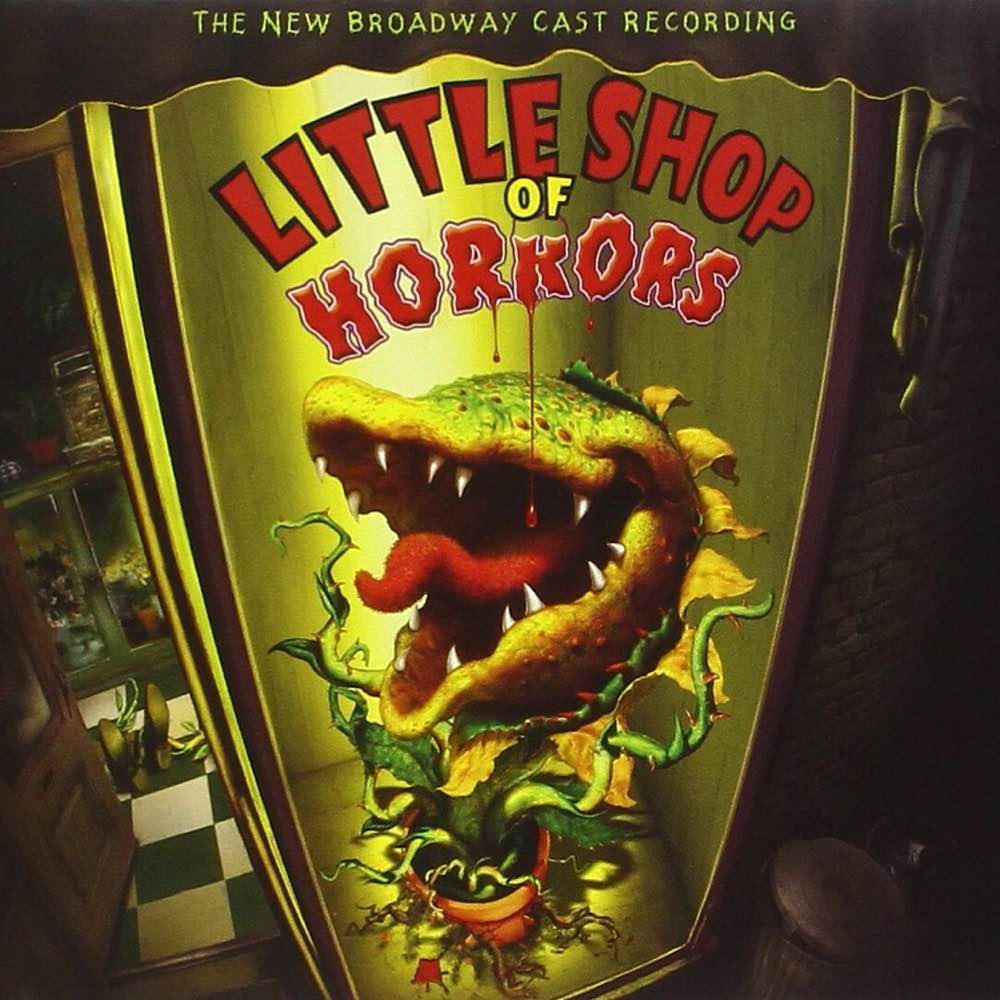 This one's a staple of pretty much every community theater around. What's not to love about a campy horror story about a plant (Audrey II) that comes to life after feeding on blood and begins eating everyone it can, singing soulful songs along the way? The evil dentist's song is my personal favorite part of the show (in the 1986 film, it's performed hilariously by Steve Martin).
Standout tracks:
"Skid Row"
"Do-Doo"
"Grow For Me"
"Somewhere That's Green"
"Dentist!"
"Feed Me (Git It!)"
"Suddenly Seymour"
---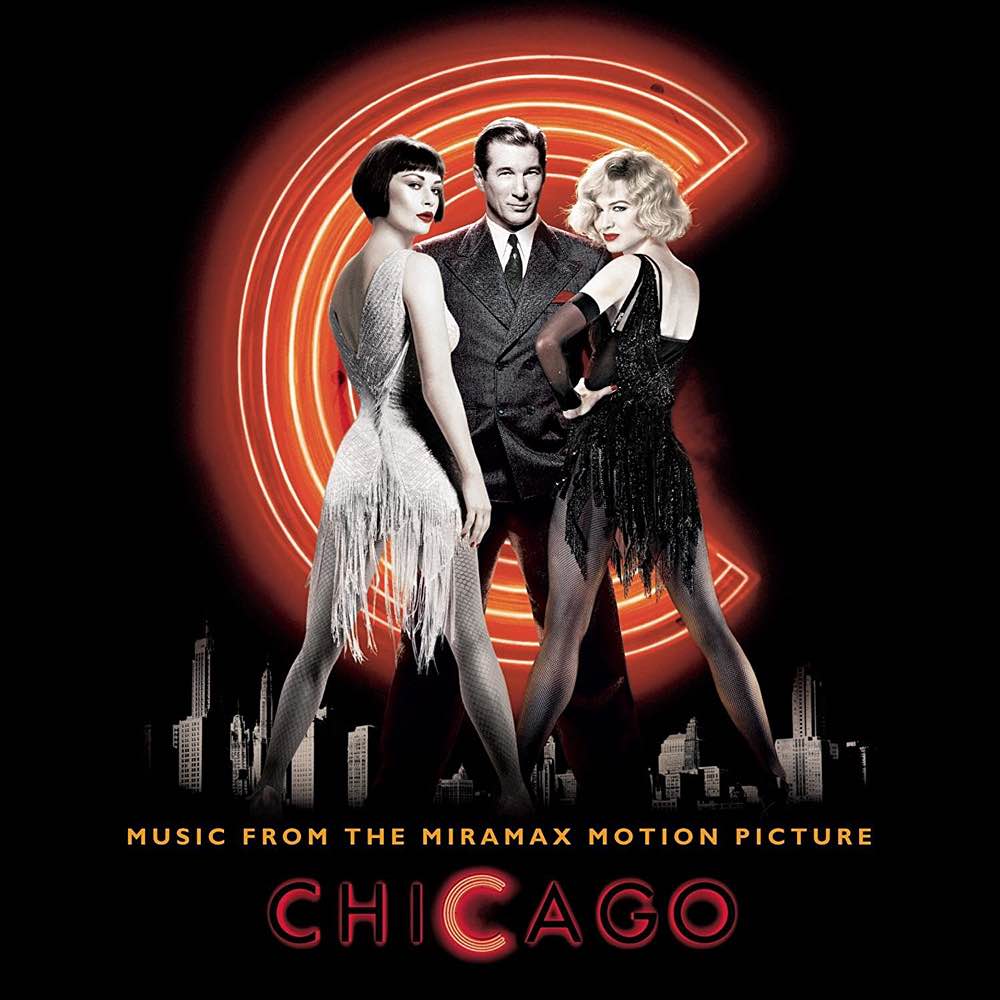 According to the film version's Wikipedia page, Chicago is a "musical comedy crime legal drama", which is fun to say out loud five times fast. It's also a superbly fun show to watch, and in fact the film is the best way to do so.
The story follows two women in 1920s Chicago who are arrested and imprisoned for murder. They both end up being represented by the same lawyer — the slickest one in town, at that — and they both turn their respective stories into media spectacles, each trying to outdo the other to garner more fame.
(Note: While there's not much explicit language to speak of, there are some themes throughout that aren't great for kids.)
Nightclub sensation Velma (Catherine Zeta-Jones) murders her philandering husband, and Chicago's slickest lawyer, Billy Flynn (Richard Gere), is set to defend her. But when Roxie (Renée Zellweger) also winds up in prison, Billy takes on her case as well — turning her into a media circus of headlines. Neither woman will be outdone in their fight against each other and the public for fame and celebrity.
Standout tracks:
"Overture / And All That Jazz"
"Funny Honey"
"Cell Block Tango"
"We Both Reached for the Gun"
"Mister Cellophane"
"Razzle Dazzle"
---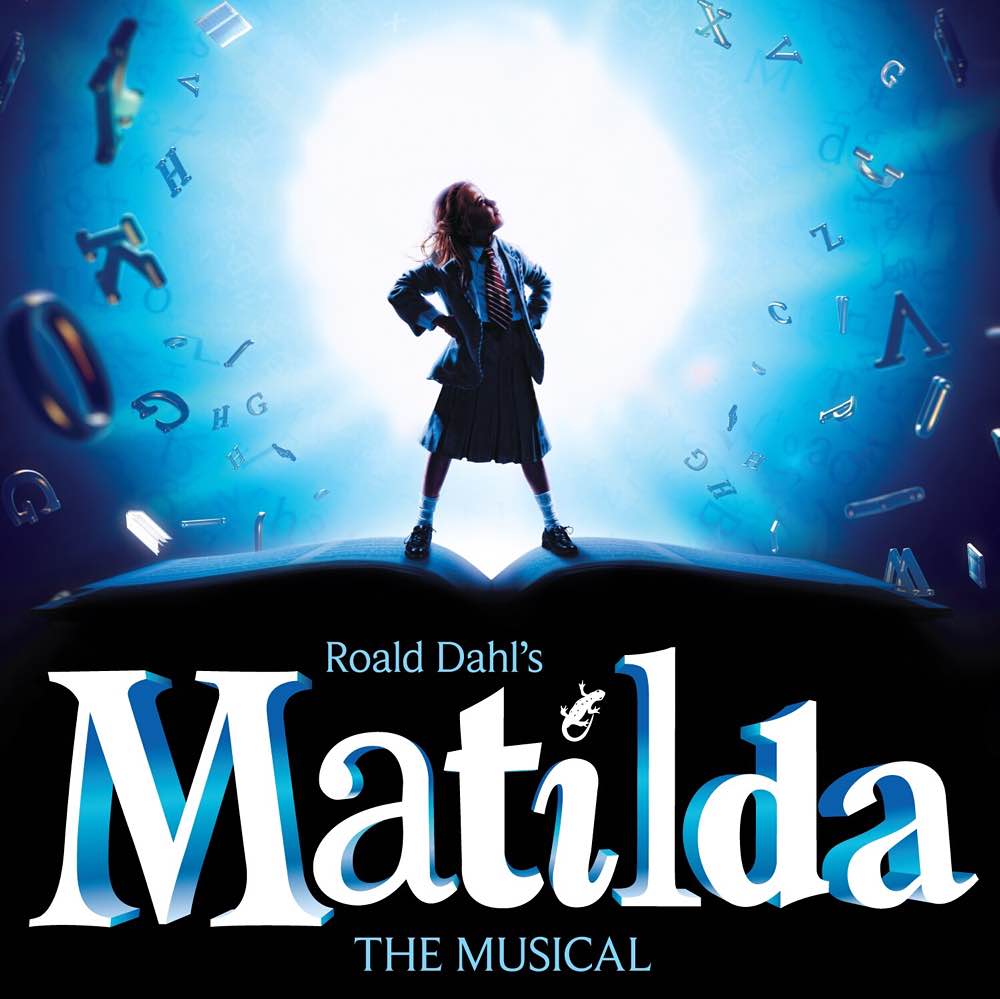 This one's a good way to introduce kids to the world of musical theater. I saw it live on Broadway this past summer and was blown away by how good it was. I've always liked the 1997 movie and the book it was based on, but the musical is easily my favorite version.
If you're unfamiliar, Matilda is about a charmingly precocious 5yo girl who reads avidly and has a wonderful sense of imagination, but happens to have horrible parents who enroll her in a rundown elementary school run by the cruel, torturous Miss Trunchbull. Matilda eventually discovers she has telekenetic powers and uses them to stage a rebellion against "the Trunchbull".
Standout tracks:
"Naughty"
"When I Grow Up"
"The Smell of Rebellion"
"Quiet"
"Revolting Children"