Ever heard the quote, Every day, somebody's born who's never seen The Flintstones? I think about it a lot.
As a blogger, it's easy to fall into the trap of thinking everything I write about is already known by everyone, or that our audience on T&T has seen everything we've ever published. It's good to remember that every day, someone might be part of the lucky 10,000 to learn something new-to-them.
With that in mind, I thought I'd put together a "back to basics" guide on coffee brewing. We've certainly covered this topic in a number of ways, so think of this guide as a compilation/remix of all that information.
* * *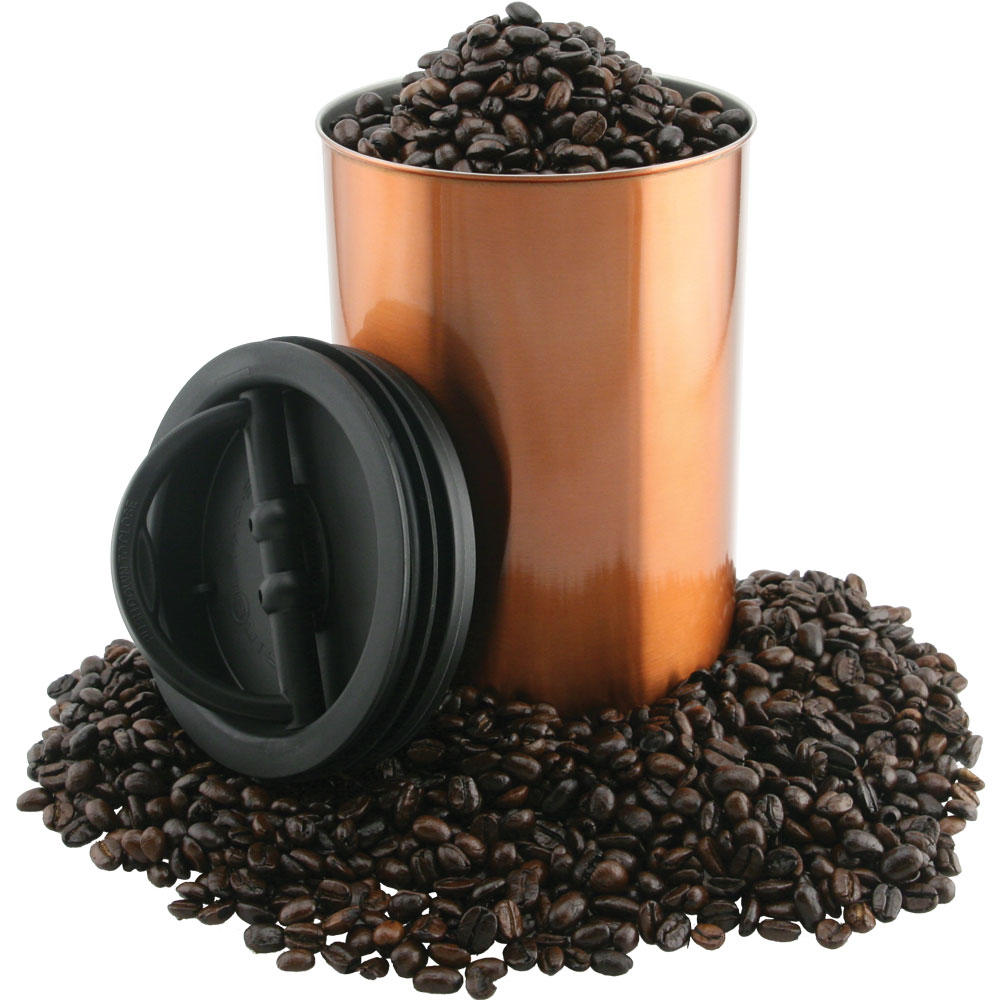 Getting Started
Making great coffee from home is almost entirely a matter of having the right gear, fresh beans (i.e. roasted within the last two weeks), and a recipe. We'll get to the gear and brewing methods in a bit, but where do you source fresh coffee beans from?
You typically have two options:
Buy some from a local coffee roaster. (Ask them for whatever's been roasted most recently.)
Use a subscription delivery service like Crema.co or Blue Bottle.
Whichever way you go, you'll need a way to store the beans that keeps them fresher, longer. We've always recommended the 64oz. Airscape coffee canister. It uses a two-lid system (one inner, one outer) wherein the inner lid is pressed down onto the coffee itself, forcing air out through its one-way valve and creating an airtight seal. The outer lid has a rubber seal of its own for added freshness, and lets you stack multiple Airscapes together if you like.
One last thing: If you want to make use of brewing recipes, be sure to pick up a decent kitchen scale to accurately measure how much coffee and water you're working with.
* * *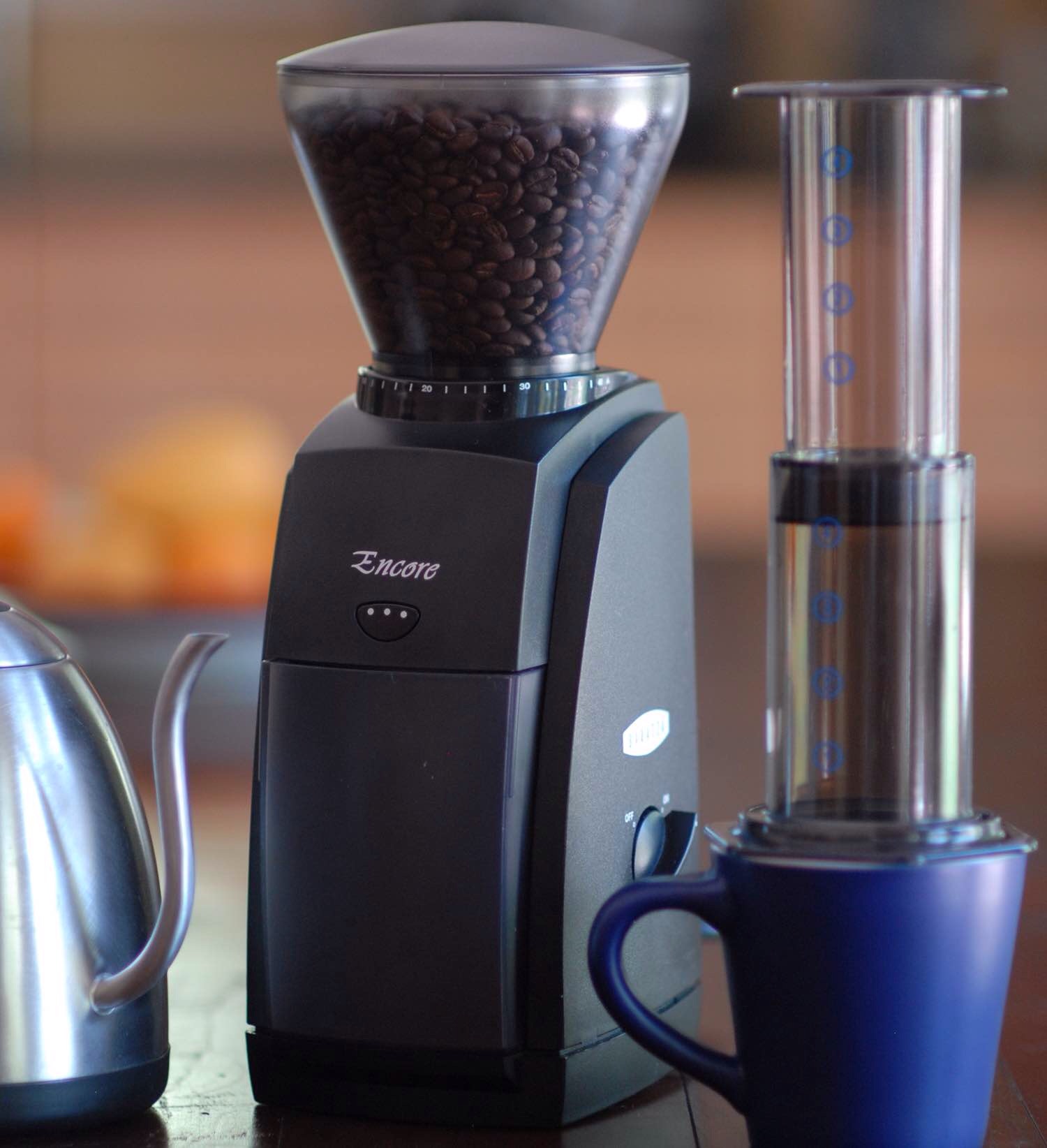 Brewing Implements
Next, you'll want to decide how you'd like to brew your coffee. There are many ways to get the job done well, and let's just say they all preclude the use of K-Cups.
If you just want to make a good cup of coffee every morning without going nuts about gear, then we recommend these three starting basics: a good burr grinder, a simple coffee maker, and an electric gooseneck kettle.
A good conical burr grinder: Our two favorite entry-level grinders are the Baratza Encore and the Bodum Bistro.
At the risk of snobbery, we only use burr grinders and never blade grinders:
Burr grinders produce a consistent grind without damaging your coffee beans. We tend to prefer conical burrs over flat burrs because they grind more slowly, so they're quieter and less likely to overheat the coffee.
Blade grinders don't actually grind your coffee beans, they chop them and give you a combination of tiny dust specks, medium bits, and larger chunks all in there together. Brewing this jambalaya of coffee grounds means some of the coffee will get grossly over-brewed while some of it will be under-brewed. Blade grinders also tend to statically charge and overheat the grounds, causing them to stick to everything and taste awful besides.
If you think a manual grinder is more up your alley — maybe you need a daily arm workout, or you want something to travel with — then we suggest the Porlex JP-30. Or, if you'd like an upgrade over the Baratza Encore, check out their Virtuoso model.
A simple coffee maker: To this day, the AeroPress remains our favorite way to brew coffee. It's simple to use, works with fine or coarse grinds, is easy to clean, and you can brew with it in a number of ways (including right-side-up or inverted) that all result in a heckuva cup of coffee. We're certainly not alone in this thinking — they have world championships for this thing, and a documentary is even in the works.
One thing that's great about the AeroPress is its portability. You can use it as the centerpiece of a whole travel coffee kit, if you like.
An electric gooseneck kettle: If there's one kettle we recommend owning, it's the Bonavita Variable-Temp Gooseneck (though it did recently get some competition with the release of the handsomer-but-doubly-expensive Stagg EKG). Not only does it sport a gooseneck spout for surprisingly fine pour control, it also comes with an electric base that lets you set your own temperature (°F or °C) then have the kettle hold that temperature for an hour.
One nice feature is that since the kettle's heating element isn't exposed, you can set it directly on a countertop or table, even while hot. There's also a count-up timer to help you brew even more accurately.
* * *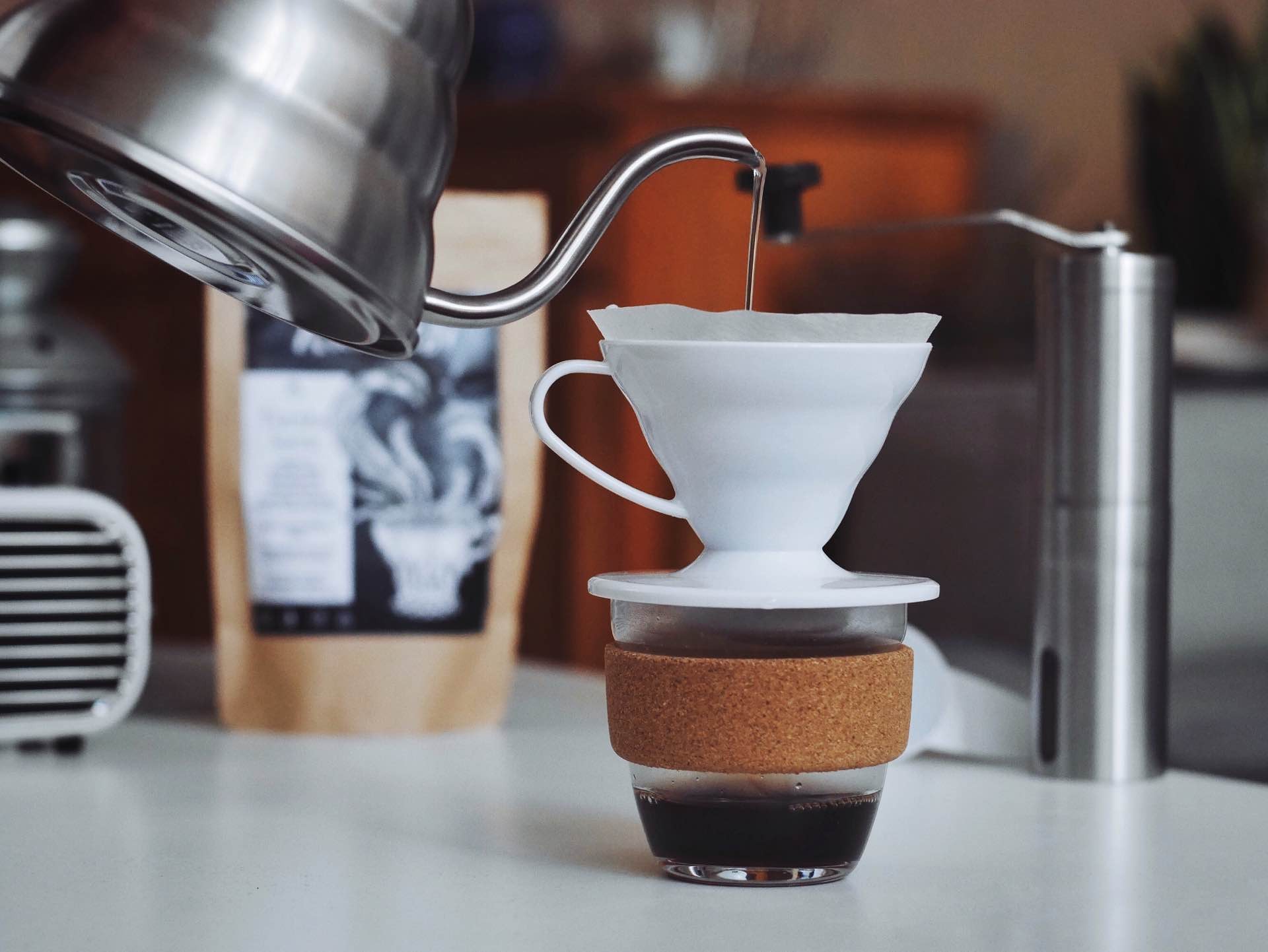 Other Ways to Brew
Pour-over: If you've ever been to a coffee shop that does pour-over coffee, the Hario V60 is probably what they use. It makes a delicious cup of coffee and cleanup is a piece of cake. When more than one cup is needed, use the iconic Chemex carafe instead.

Press pot: No brewing method is more classic than the French press. However, in recent years there have been many interesting takes on the concept of pressing coffee. You've got the double-walled stainless steel Espro Press (along with its travel variant), the even larger Stanley Classic Vacuum French Press, the American Press (which falls somewhere between an AeroPress and French press), and even more.

Siphon vacuum pot: Now we're just having fun. A siphon pot makes coffee brewing feel like a ⚡science experiment⚡. It makes a full-bodied cup of coffee like any of the full-immersion methods above, but with a brighter taste. Not only is the coffee from the siphon delicious, it's the most "dangerous" and exciting to brew. Make sure you get a butane mini burner and a can of butane fuel.
* * *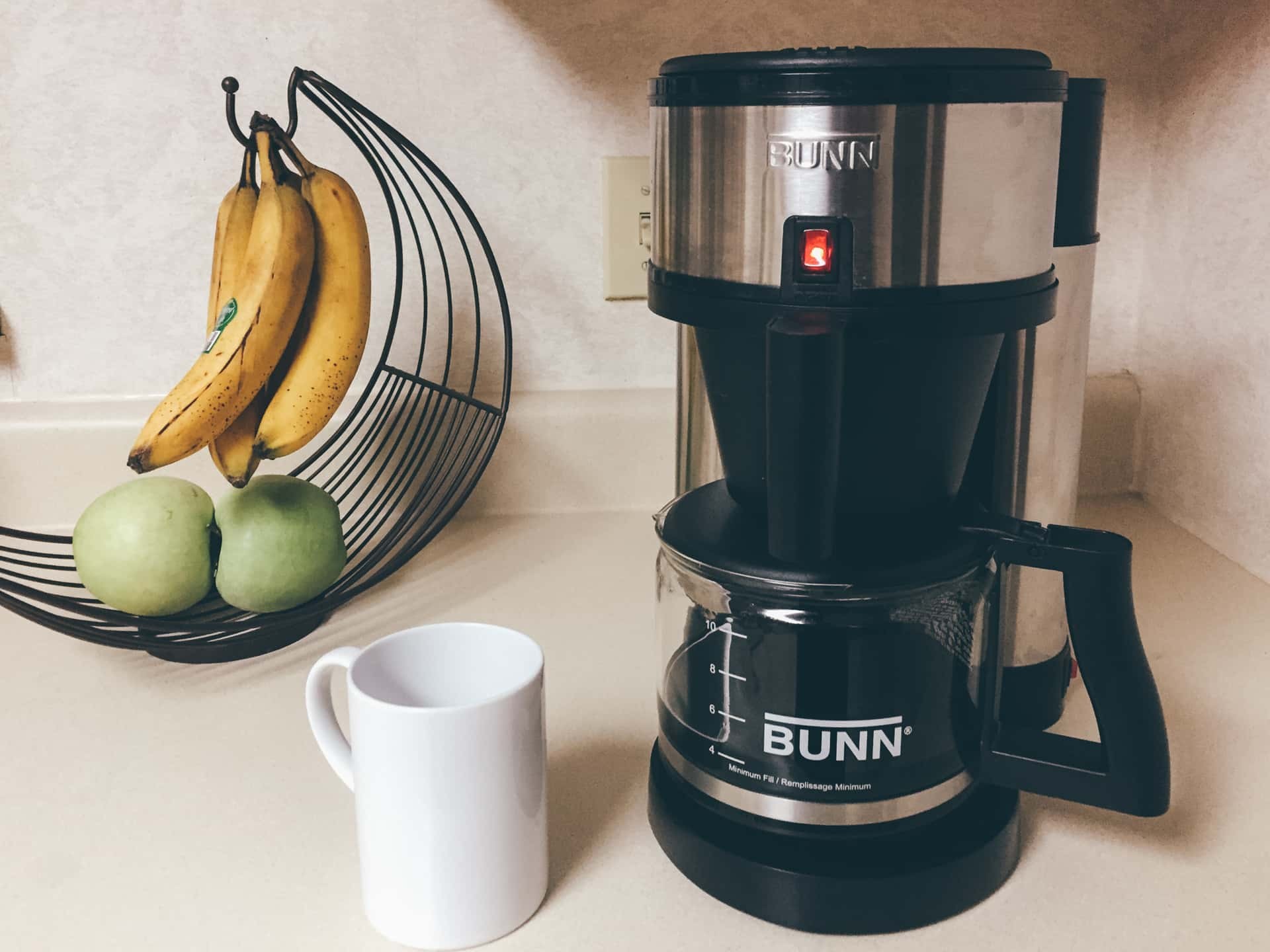 Brewing with a Machine
So far we've talked a lot about methods of brewing by hand. But what if you're not into that? Don't worry, we've got you covered.
Coffee maker: For all the joy we get from brewing with all the contraptions above, sometimes we just want a plain ol' cup of drip coffee like our parents used to make. For that, we turn to the BUNN Velocity Brew.

This is a very simple but understatedly handsome coffee maker. There's no digital clock, and it only has two buttons: one for the machine itself, the other for the hot plate. It's also fast. Thanks to its internal hot water tank, the Velocity can brew 10 cups' worth of coffee in 4 minutes — no more waiting for cold water to heat up (provided you're brewing daily and thus never giving the water in the tank a chance to evaporate away).

Espresso machine: A home espresso machine is one of those specialty tools that almost no one needs, but for that person who really wants one, it pays to have one that does it all. Breville's Barista Express fits the bill. It has a built-in conical burr grinder (sweet!), super accurate PID (proportional integral derivative) temperature control, an articulating steam wand for frothing milk, and includes all the accessories you need for pulling shots and steaming milk.
* * *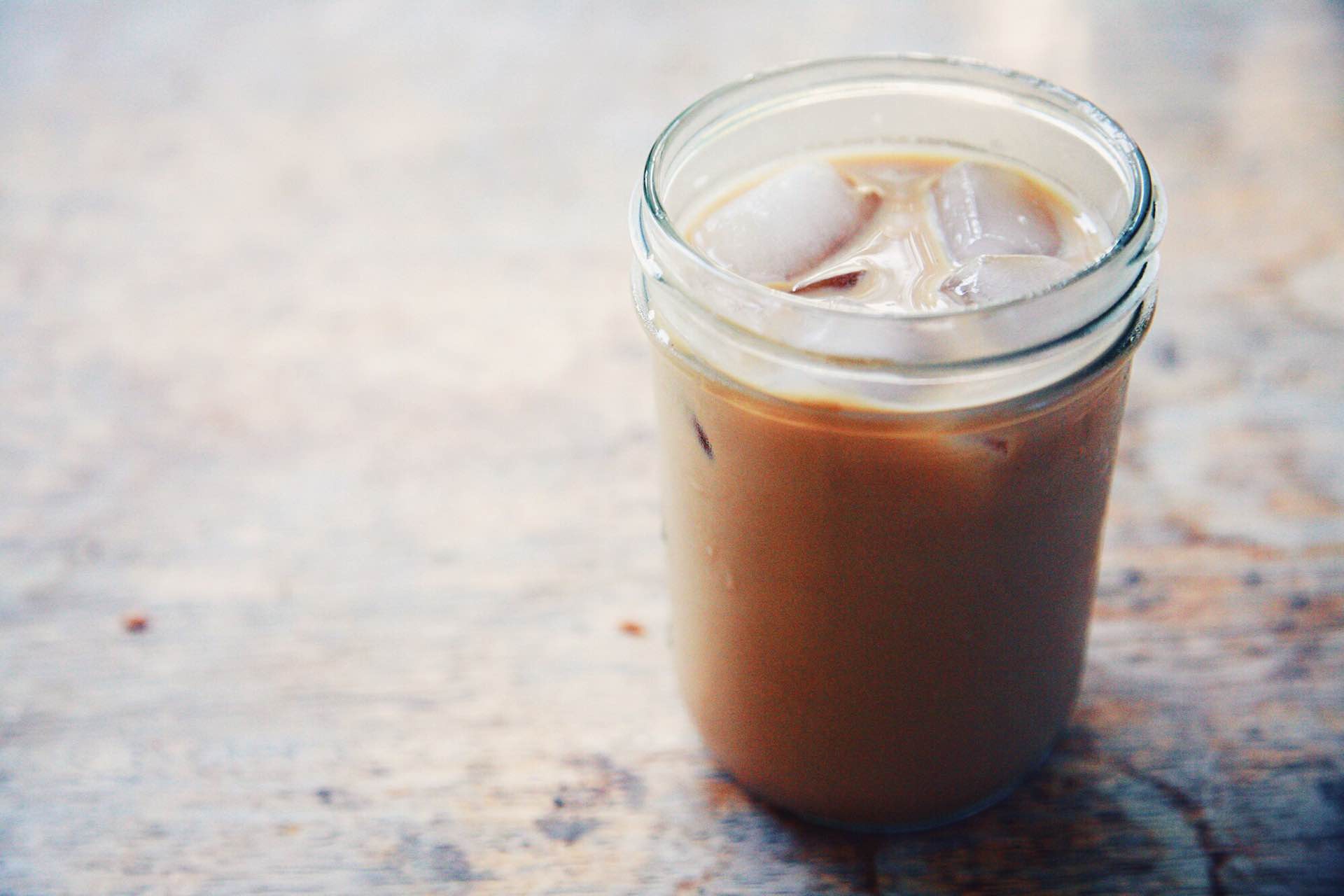 Cold Brewing
Ah, we finally arrive at my personal favorite kind of coffee: cold brew.
This method calls for the greatest amount of planning in advance — on the order of 24–48 hours of steeping to get it right, and certainly no less than 12 — but the smooth, mellow concentrate that results is worth the time investment. You can drink it straight for maximum caffeine buzz, cut it with water to your liking, mix in some sugar and/or milk for a refreshing treat, or blend it with ice cream to make a delicious coffee shake. (As a bonus, it makes your fridge smell awesome.)
If you want the full rundown on two awesome cold brew techniques, we have a separate guide for that. For now, we'll point out our favorite kits for making cold brew: