In addition to the Series 4 Apple Watch introduced at their September 2018 keynote, Apple debuted the next lineup of upcoming iPhones:
The iPhone XS and XS Max, which are the successors to the original iPhone X (the XS Max is just a bigger version).
The iPhone XR, which is like the XS in many ways and comes at a lower price point, at the cost of certain features like the downgraded (albeit bigger) display, the camera (single vs dual), and lack of 3D Touch.
When these iPhones respectively hit the market on September 21st and October 26th, you'll probably want to put a case on whichever one you get. Gotta protect that investment, you know.
Here are some promising cases for all three models, each with a short bullet list of features because I'm in a get-to-the-point kind of mood.
* * *
iPhone XS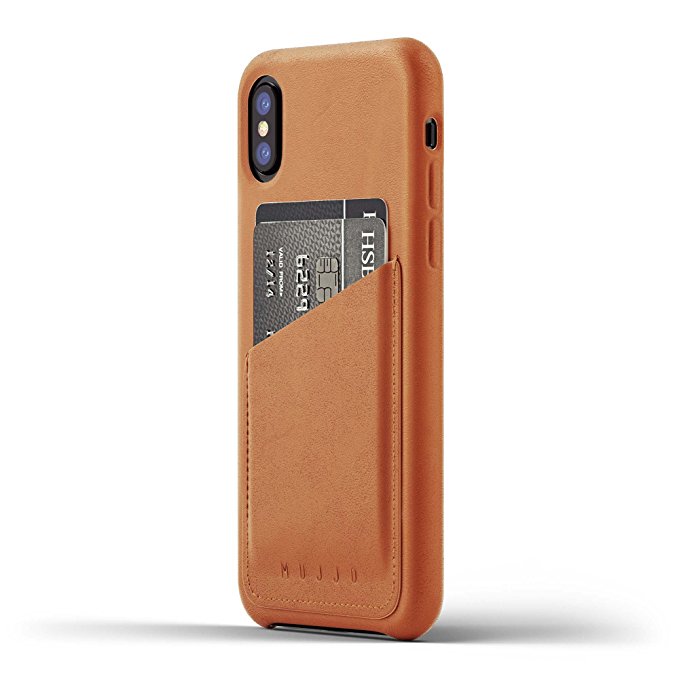 Mujjo Leather Wallet Case ($50)
Full-grain vegetable-tanned leather that will develop a beautiful patina.
Holds 2–3 cards on the back.
Lined with soft Japanese microfiber so it won't scratch the device.
1mm raised bezel.
Side buttons covered in leather, but still functional.
---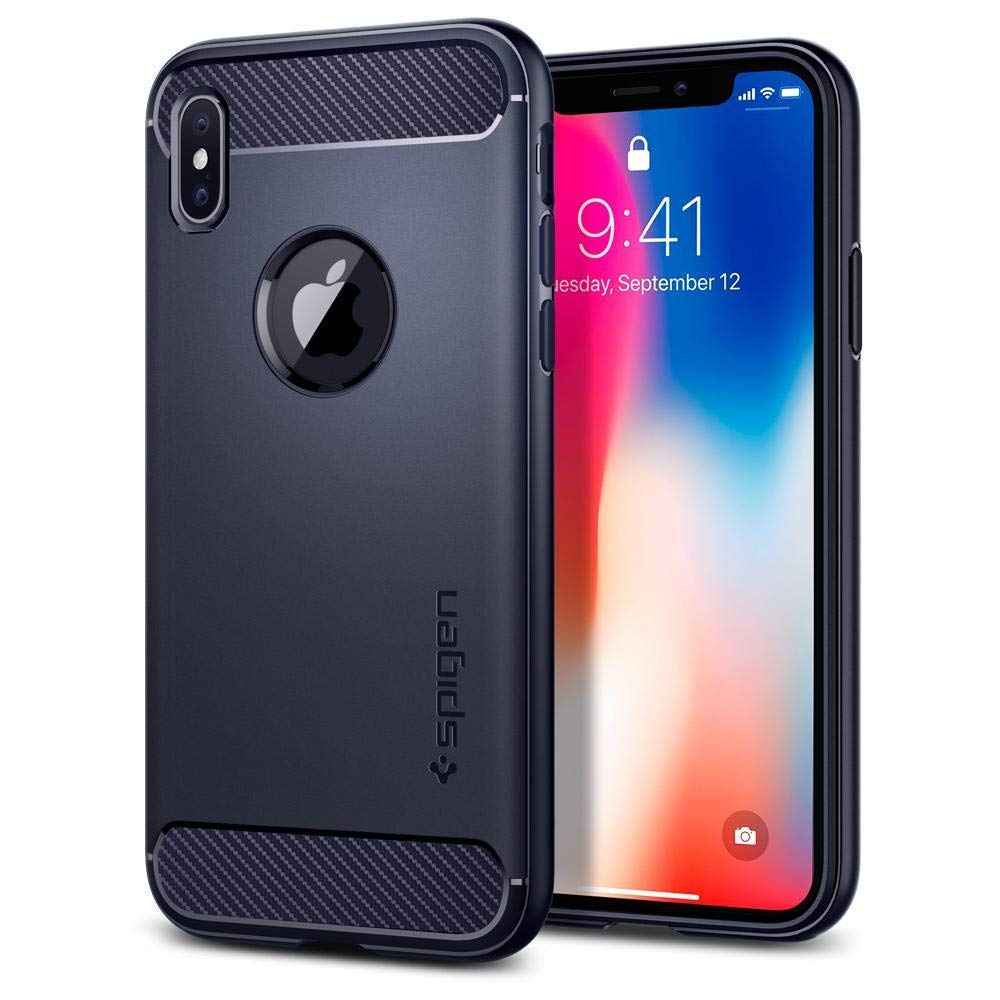 Spigen Rugged Armor ($12–$14)
Comes in midnight blue and matte black.
Made from flexible, matte TPU material with carbon fiber and gloss detailing.
Grippy without being sticky.
Side buttons are covered, but you almost can't even tell, they're still so easy to use.
Apple history nerds: Spigen also makes a "Classic C1" case inspired by the iconic iMac G3.
---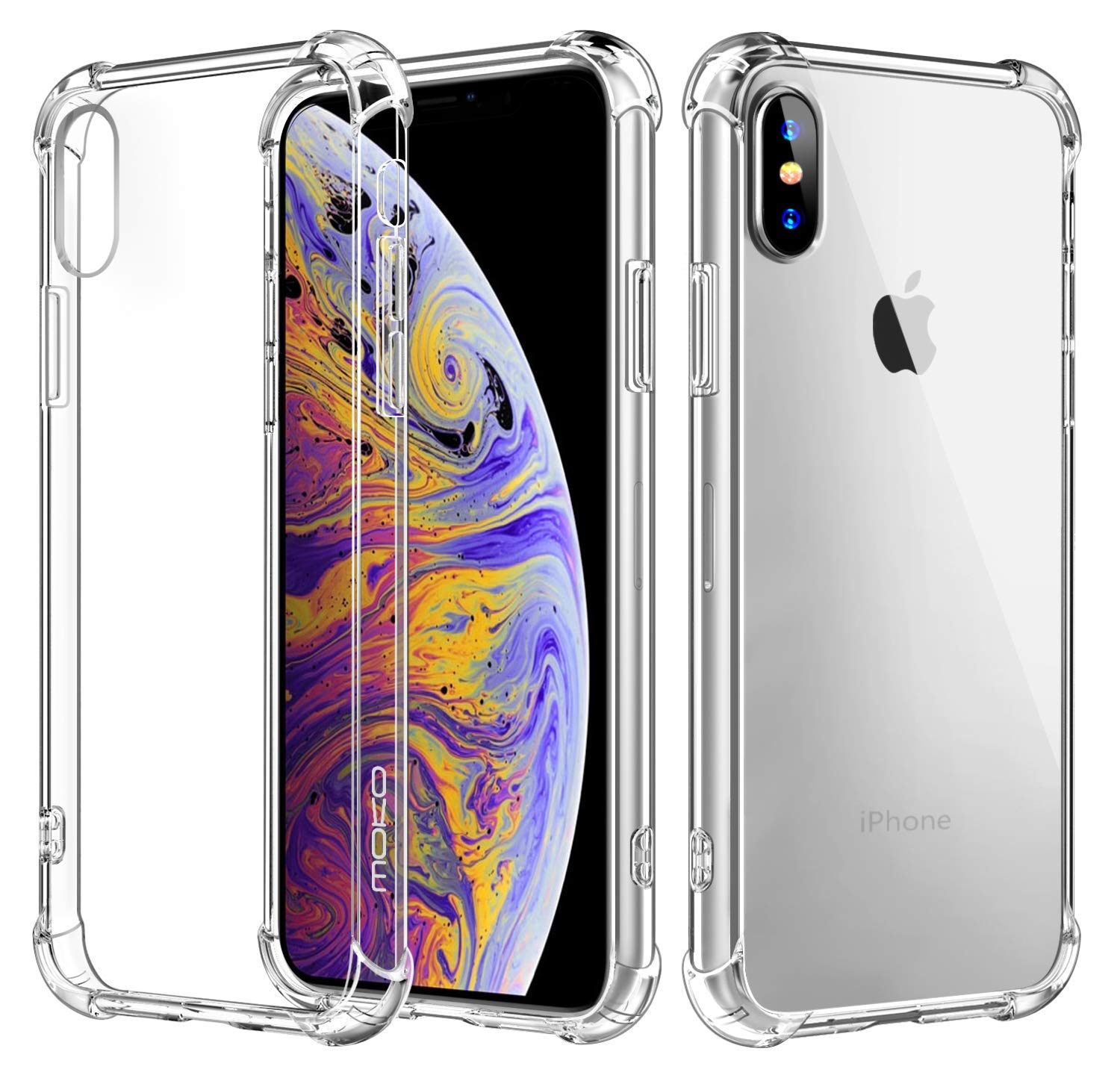 Totally see-through, so it doesn't obscure your phone's good looks.
Raised bezels and shock-absorbing reinforced corners.
Both protective and easy to grip, thanks to the combination of soft TPU rubber and hard plastic.
---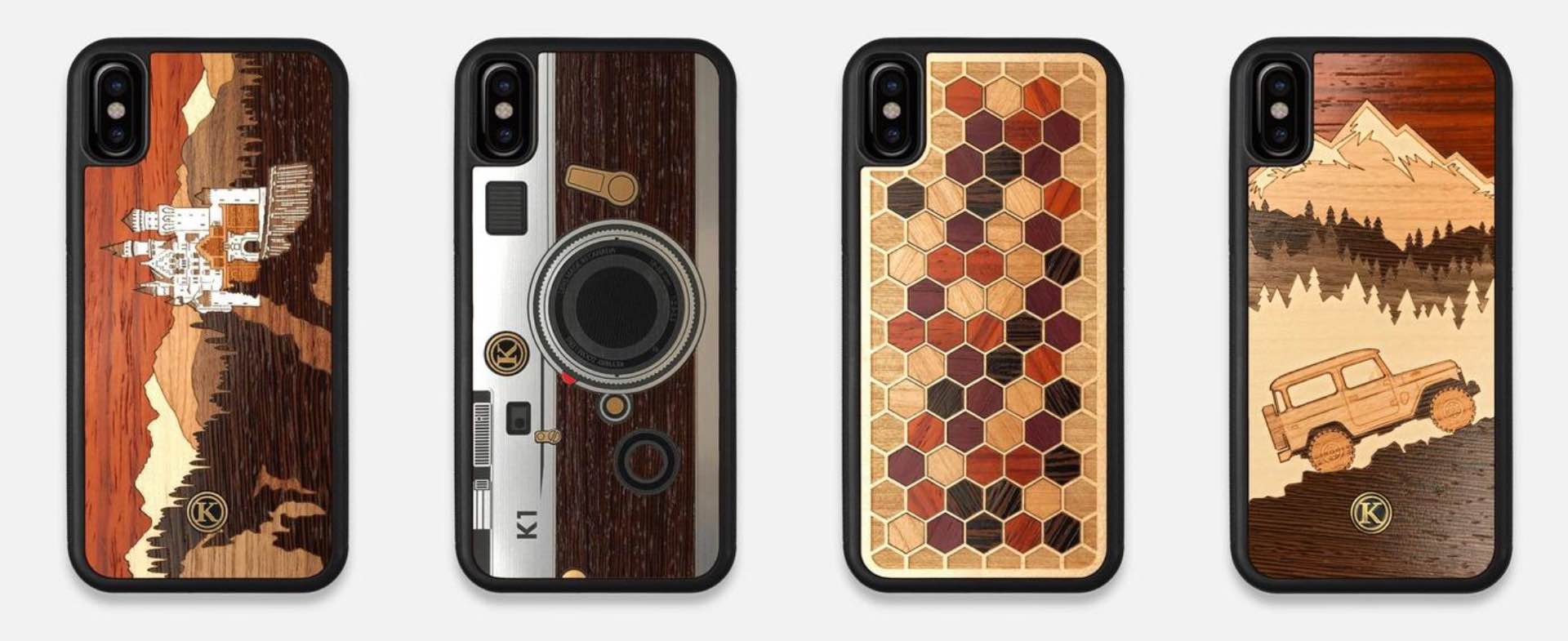 Keyway Designs Wooden Cases ($26–$46 USD)
All cases created from hand-finished wood, laser-cut inlays, and a flexible rubber shell.
They offer an impressive array of designs, so there's no shortage of ways to express yourself.
* * *
iPhone XS Max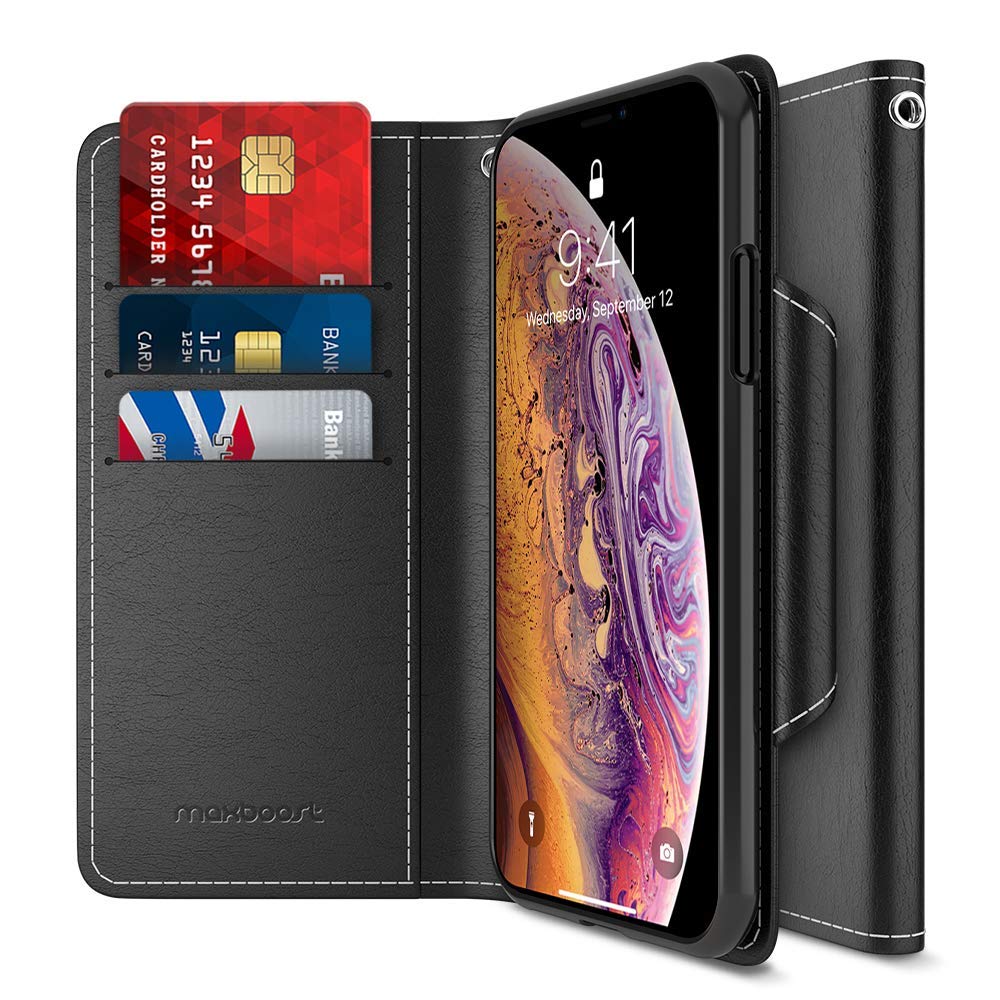 Maxboost Folio Wallet Case ($11)
Made from bicast (PU) leather.
Three cards slots + pocket underneath for cash.
Magnetic clasp closure.
Cover doubles as a landscape kickstand for watching movies/videos.
---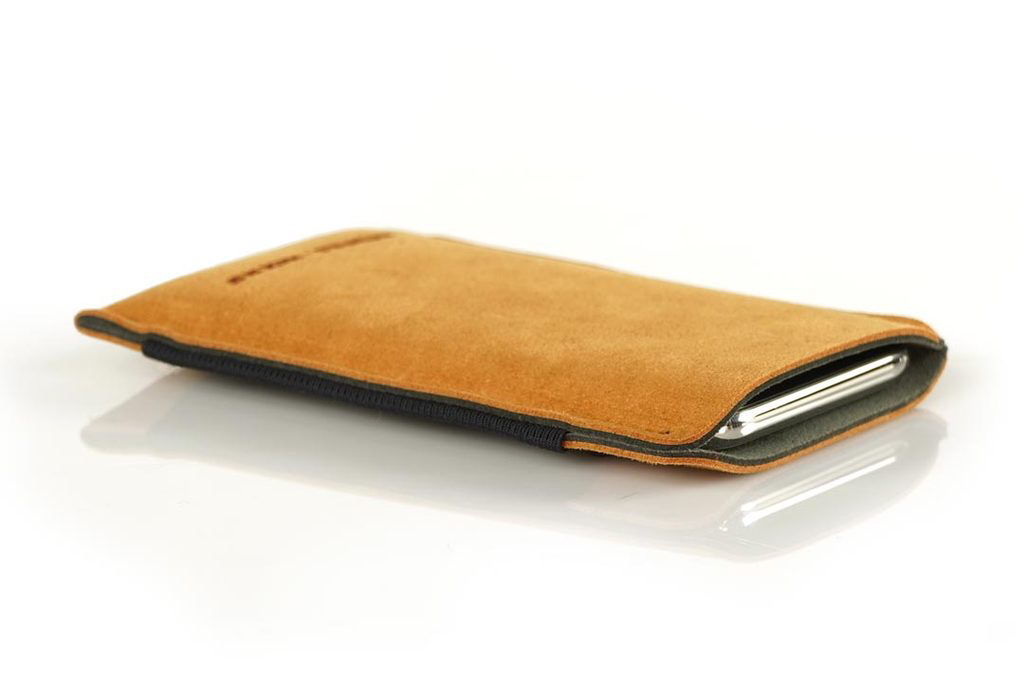 WaterField Designs Fused Suede Case ($29)
More of a soft protective sleeve than a case.
Comprised of two layers of 2.4mm "Ultrasuede" material, which is a little stretchy and feels rich and luxurious to the touch.
Comes in Ash (with "Camel" interior), Navy (with royal blue interior), Camel (with "Ash" interior), and Red (with blue interior).
Stretchy mesh pocket on the back is great for earbuds/AirPods, cards, etc.
Has a cutout on bottom for charging purposes.
---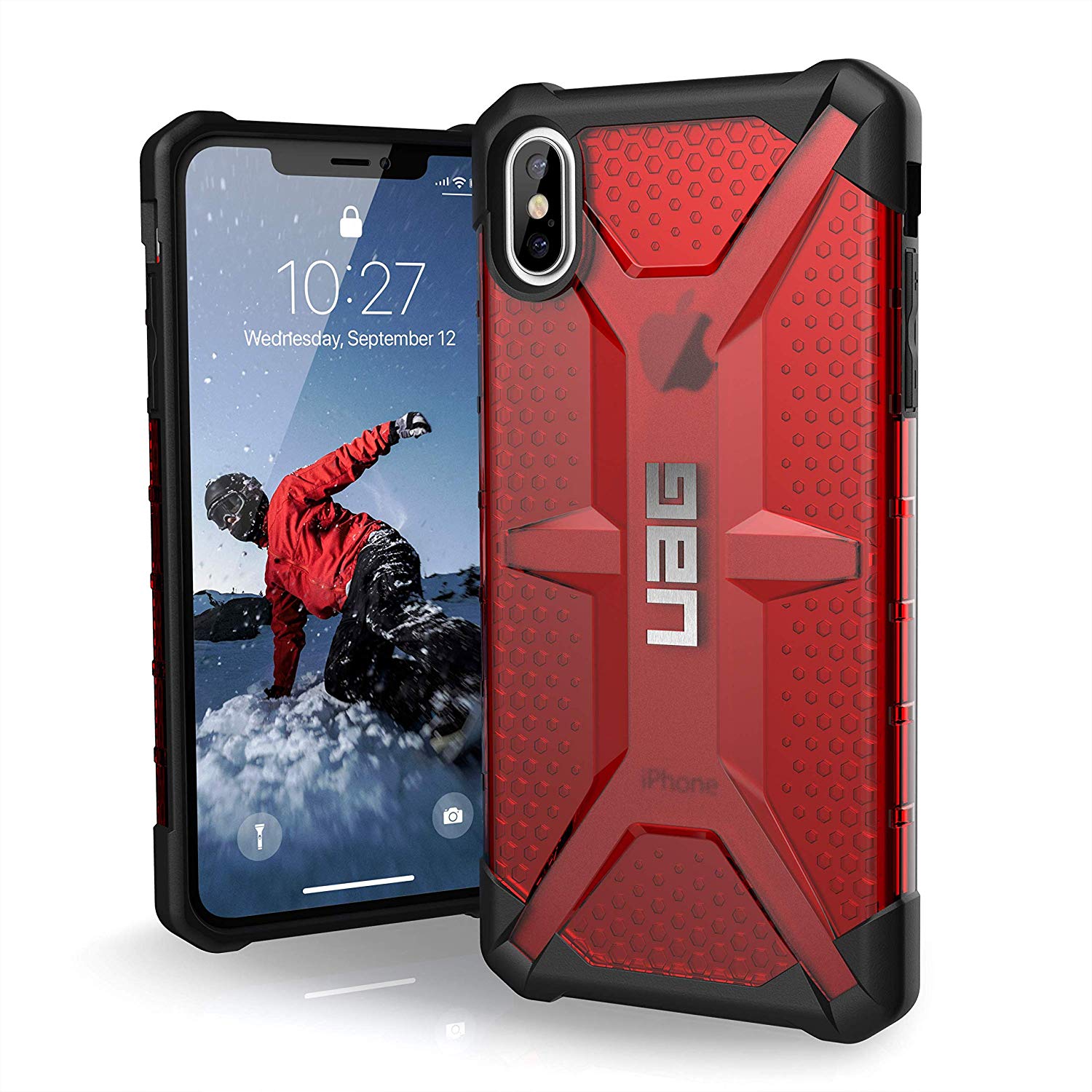 Urban Armor Gear (UAG) Plasma-Series Cases ($40)
Combines a hard outer "armor" shell and a soft, impact-resistant core.
Comes in nearly a dozen colors.
Meets military drop-test standards (MIL STD 810G 516.6) yet is surprisingly light.
Oversized tactile buttons.
Soft raised rubber "lip" around screen, as well as scratch-resistant skid pads on the back.
* * *
iPhone XR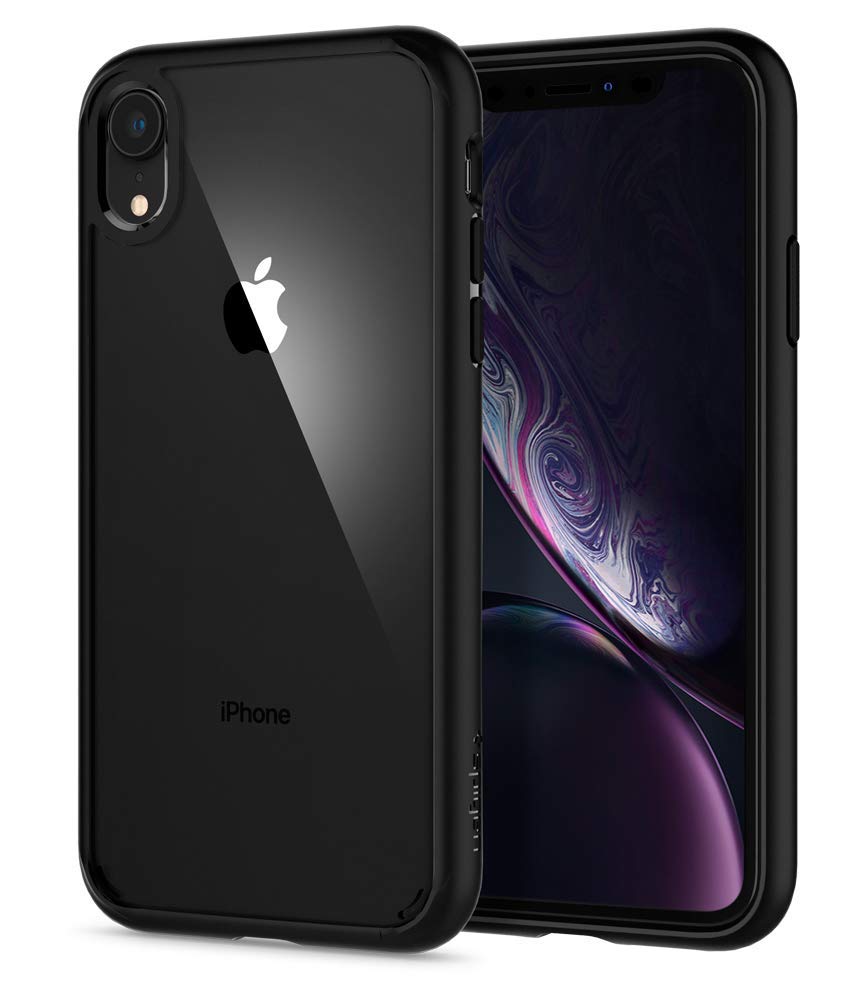 Spigen Ultra-Hybrid Case ($13–$15)
Comes in matte black, crystal clear, and rose crystal.
The "Hybrid" in the name refers to the combination of a rigid, durable polycarbonate (PC) back — which is see-through no matter what color bumper you choose — and a flexible TPU bumper around the edge.
Previous editions of this case have easily been among the most popular and highly rated we've seen, so you know the XR model will be great as well.
---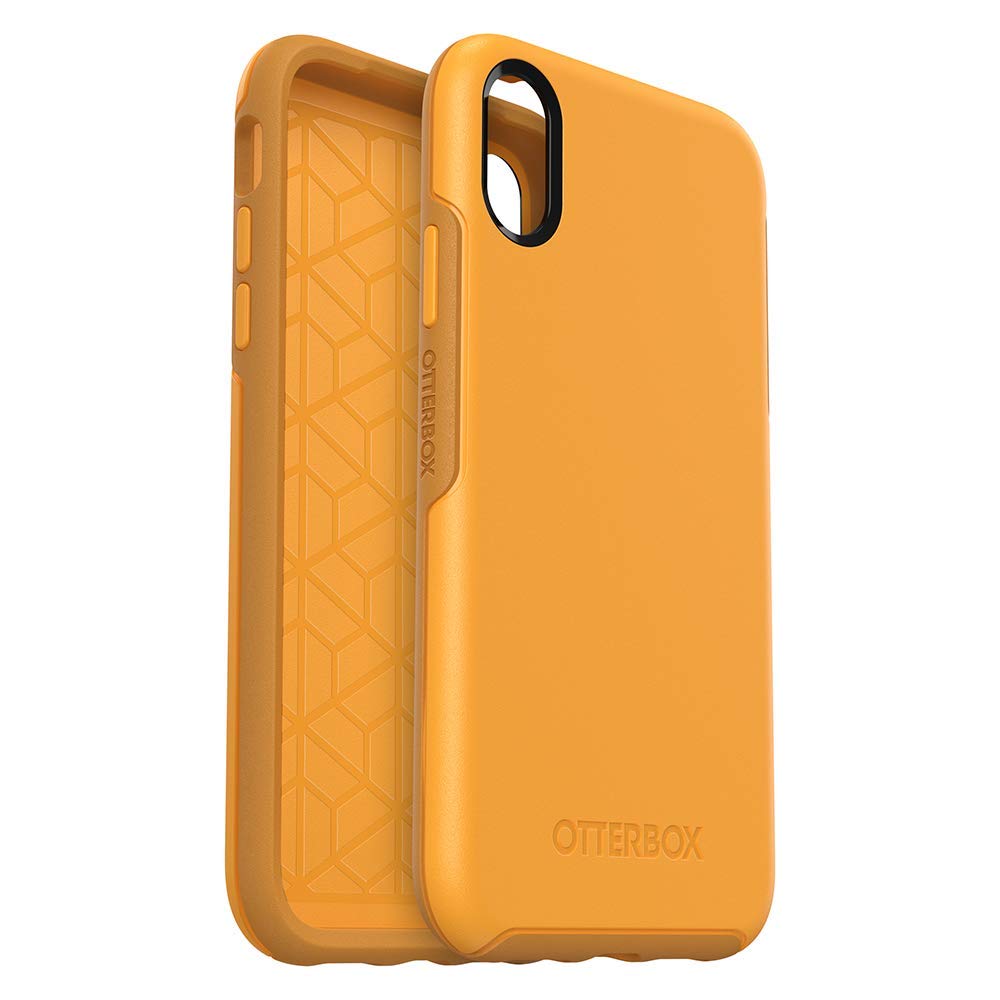 OtterBox "Symmetry Series" Case ($50)
Single-piece case made from two materials: synthetic rubber and polycarbonate.
Very slim profile, but the sides are grippy so you can still hold onto it fine.
Ample raised, beveled edge around screen.
You might hold off ordering this one until more colorways and patterns become available, as we've seen with previous editions.
---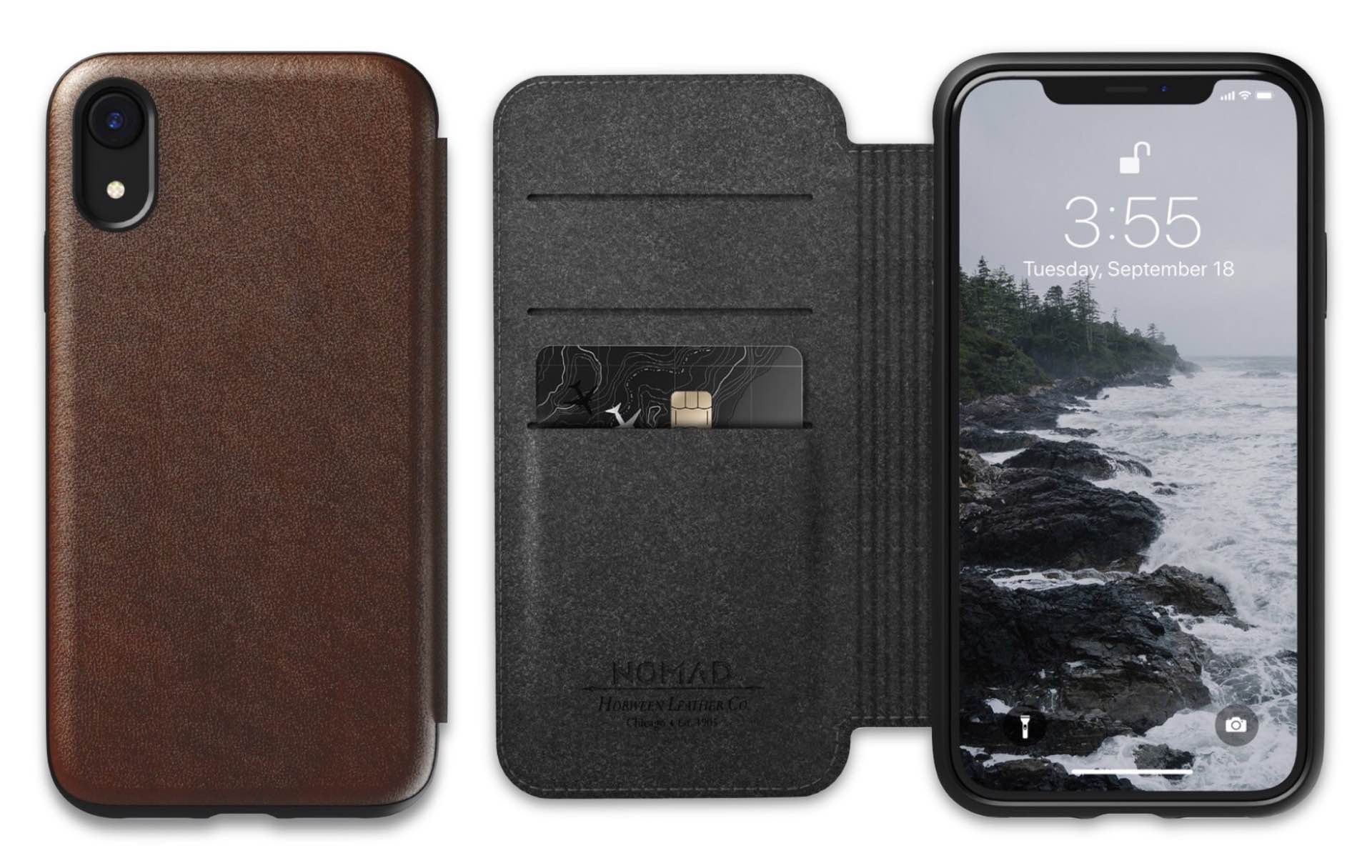 Nomad Goods Rugged Folio ($60)
Comes in rustic brown and black.
Made from supple Horween leather sourced from Chicago, with a raised rubber bumper around the edge.
3 card slots (room for 6 cards total) + 1 large slot for cash, business cards, etc.
Should develop a lovely patina with time.