Diving into any aspect of audiophilia can be a daunting task for newbies, and getting started with vinyl record players is no exception. I mean, how different can turntables really be?
Well, as it turns out, they can vary quite a bit from one to the next, and there are just as many strong opinions about them to go around.
Rather than inundate you with a wide selection of options, here are just three turntable recommendations to kick off your next expensive hobby with.
* * *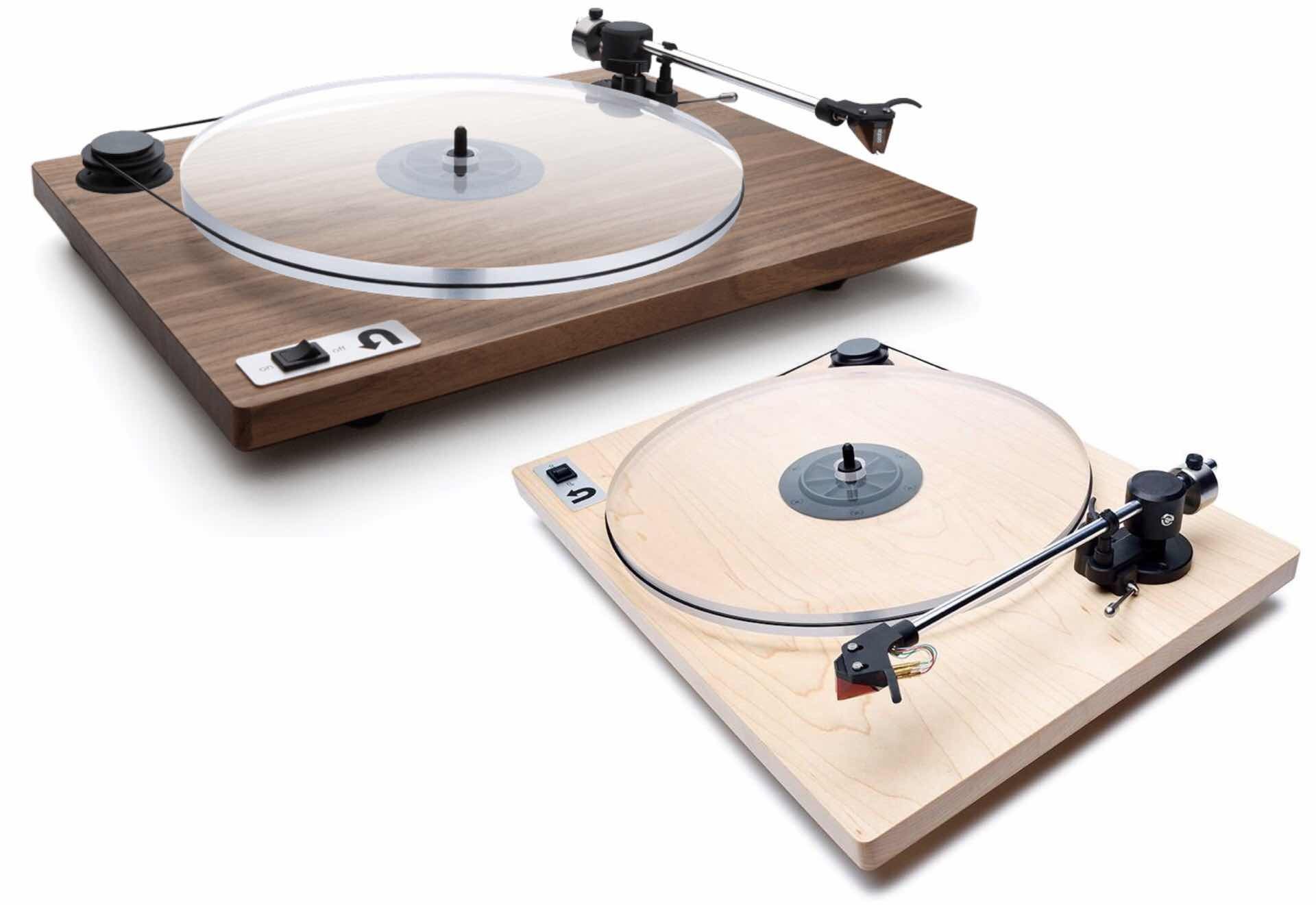 ($549)
With an emphasis on brilliant, high-performance audio and a minimalist, gimmick-free design, U-Turn Audio's "Orbit" turntables have for years been a way to dip one's toes into the vinyl world without breaking the bank.
If you'd like to up your aesthetic game though, that's where the "Orbit Special" hardwood model comes in. It features a gorgeous plinth machined from your choice of solid rift walnut or flatcut maple — both sustainably sourced in the US — rather than the colorful finishes their lower-end models are known for.
The Orbit Special's precision OA2 gimbal tonearm is equipped with the Ortofon 2M Red elliptical diamond cartridge/needle, while the clear acrylic platter that your vinyl spins on not only looks awesome, it also provides crystal clear playback without resonance or feedback to muddy up your listening experience.
One thing you'll often hear about U-Turn's turntables is that their motors are incredibly quiet, and that holds true here, whether you're playing at 33 or 45 RPM. And the cherry that tops off this beautiful vinyl player? It's got a built-in Pluto preamp, so it's ready to connect to your soundsystem out of the box. (They also have a version without the preamp for $479.)
---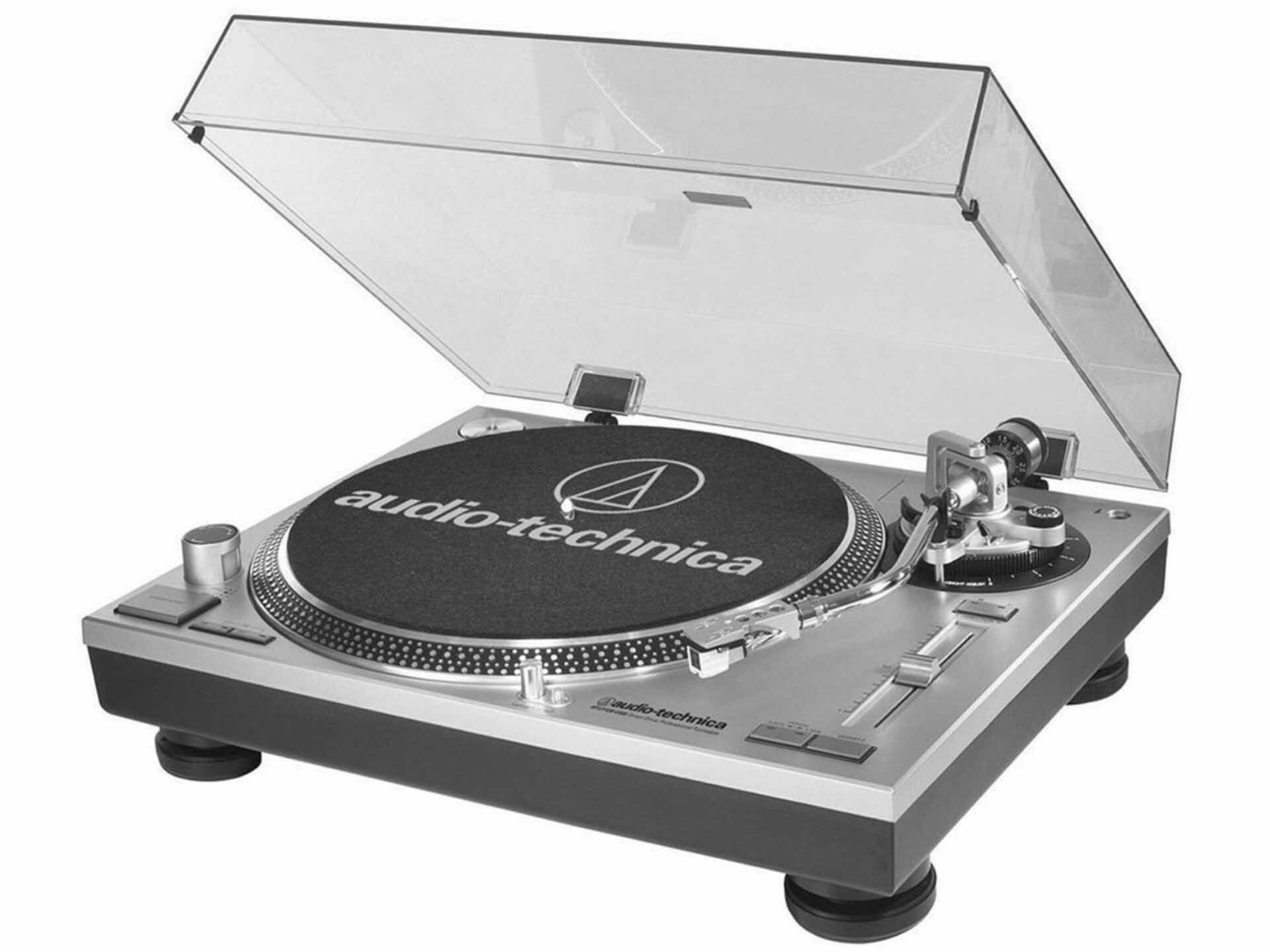 ($348)
Coming in at the (somewhat) more affordable end of the spectrum, Audio-Technica's AT-LP120-USB still provides that warm, crisp sound you want from a quality vinyl player. It sports a heavy cast aluminum platter (with a nice felt slip mat) that operates at three speeds: 33, 45, and 78.
The tonearm has a neat way of preventing scratches every time you start playing a record. All you have to do is swing it over, pull the little cue lever, and the needle gently descends onto the record. Totally stress-free. From there, the direct-drive motor (no belts to fuss with!) can be started or stopped with the press of a button.
Despite its retro-esque design, the AT-LP120-USB has a USB port so you can connect it to your Mac or PC and digitize any LP — an awesome way to archive that collection of old vinyls you inherited from a loved one after they've passed. It also has an internal stereo phono preamp for connecting to a sound system, though there is a toggle to bypass it if you wish.
Check out CNET's short video review to see some of the AT-LP120-USB's other features in action:
---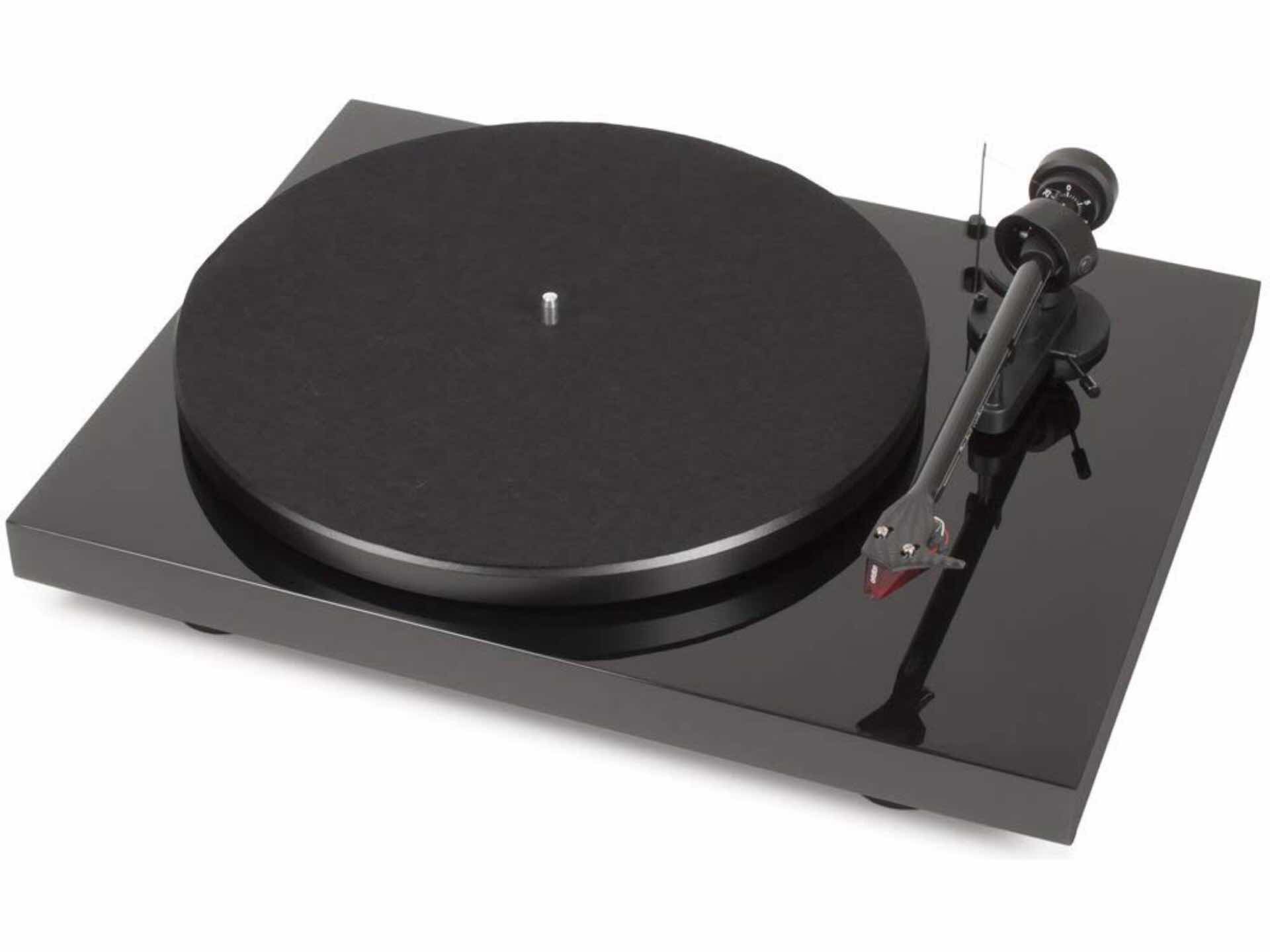 ($380)
Moving a little upward again on the price spectrum, Pro-Ject's Debut Carbon is a sleek, minimal player that lacks in bells and whistles but more than makes up for it with superior audio quality that lets every nuance shine. It honestly sounds like magic.
The "Carbon" in its name refers to the carbon-fiber tonearm, which perfectly combines rigidity with a light weight for ultra-smooth playback. Like the Audio-Technica player above, the Debut Carbon has a hefty aluminum platter to keep motor vibration to a minimum. And, like the Orbit Special, it comes with the 2M Red cartridge that will make your music…well, sing.
The only kicker here is that you have to buy a preamp separately ($65) if you want to get a separate soundsystem involved.