As we do every year, we've assembled a number of small, gift-worthy items to fill your loved ones' stockings with. A great complement to our annual Christmas Catalog.
* * *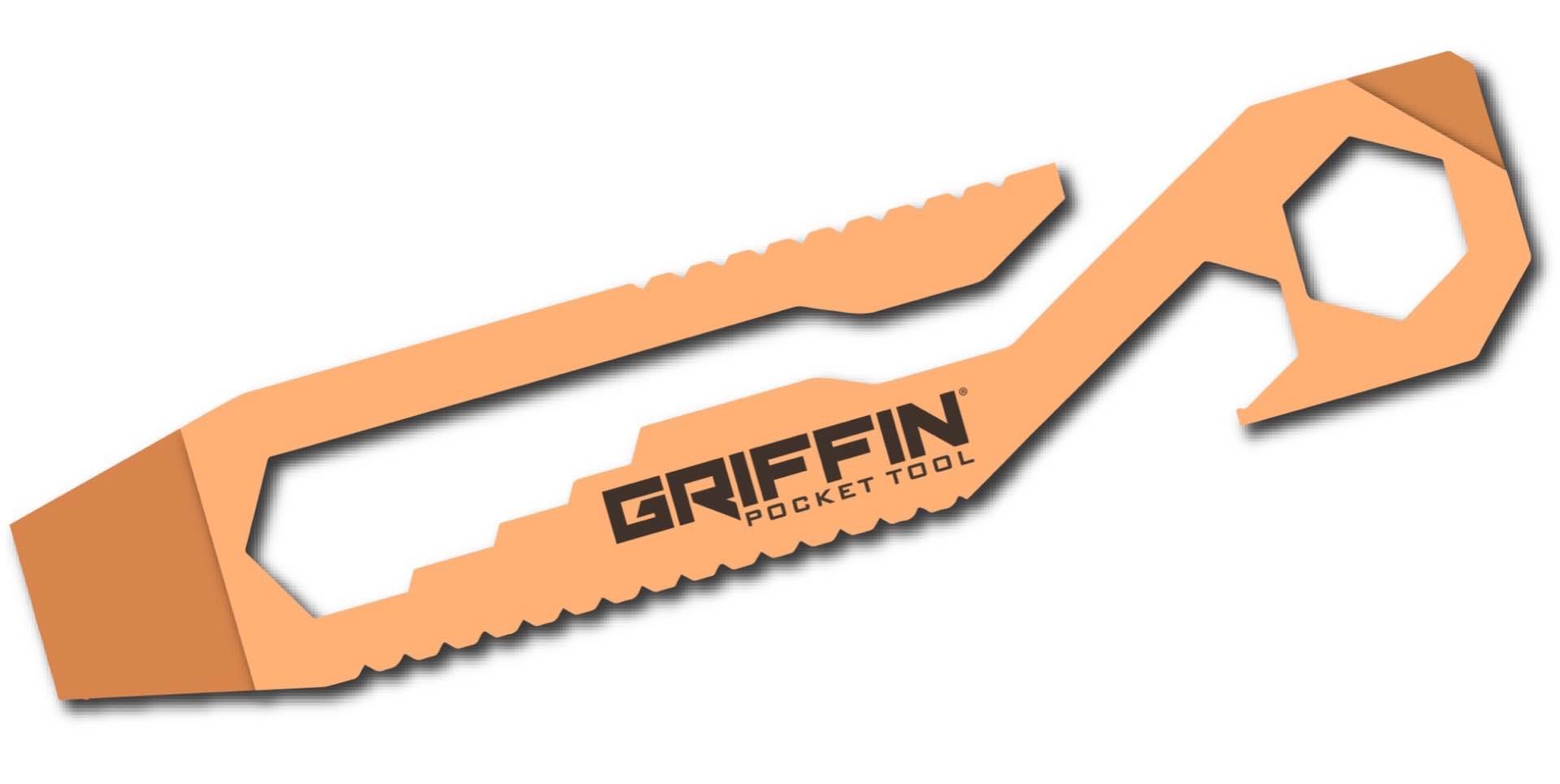 ($45 for original size, $35 for mini)
With 11 tools (see list below) packed into one sleek design, the Griffin Pocket Tool would make an invaluable (and totally sweet-looking) addition to most keyrings.
Bottle opener
Pocket clip
Flathead screwdriver
Scoring tool
Pry tool
¼" bit driver
5/16″ hex wrench
4mm hex wrench
5mm hex wrench
6mm hex wrench
7mm hex wrench
+ Read our original post here.
---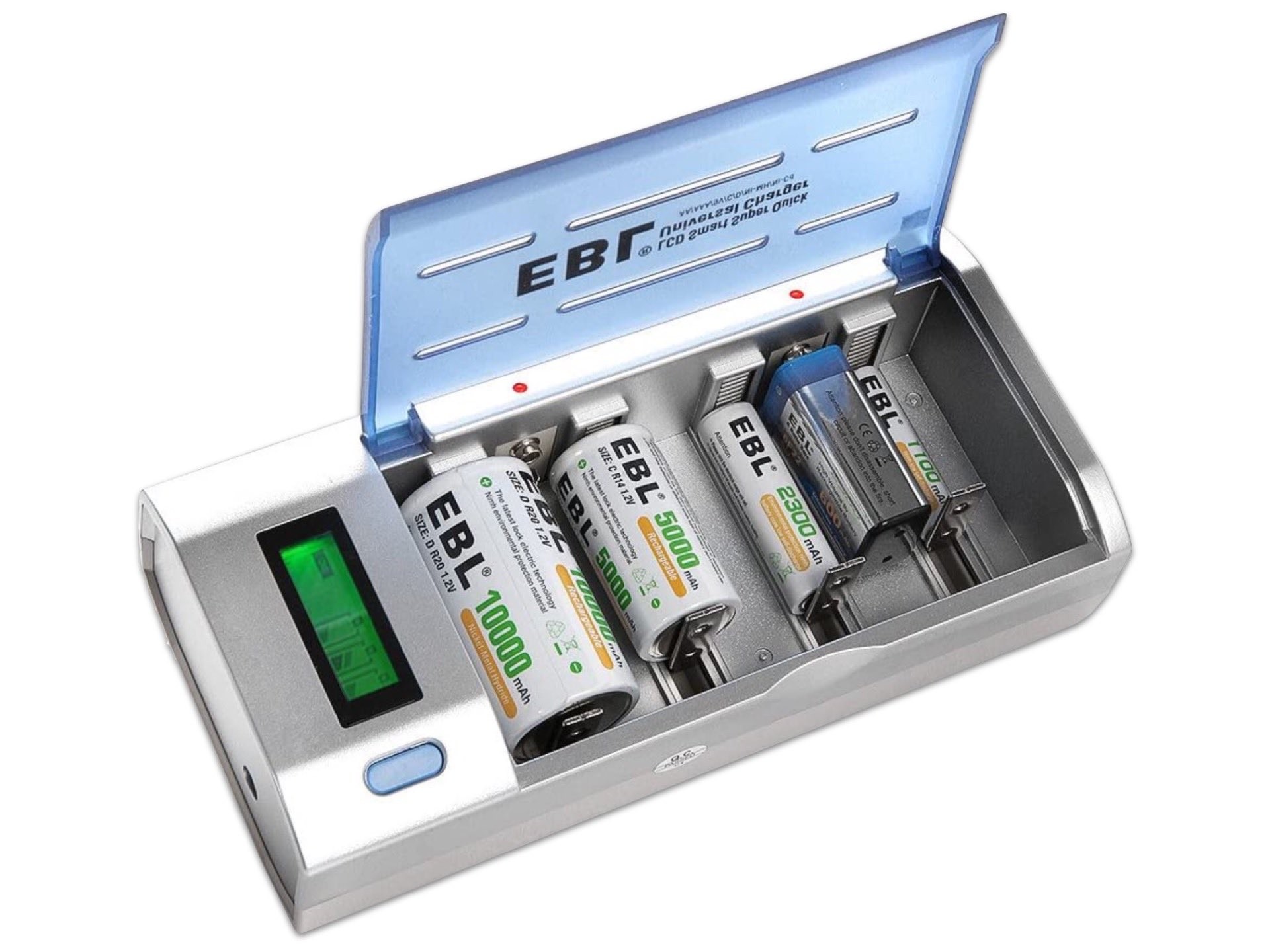 ($14)
Nobody likes getting gifts that require batteries but don't come with any. Gift them this charger and some rechargeable batteries and you've not only solved that problem, but changed their whole power game.
+ Read our original post here.
---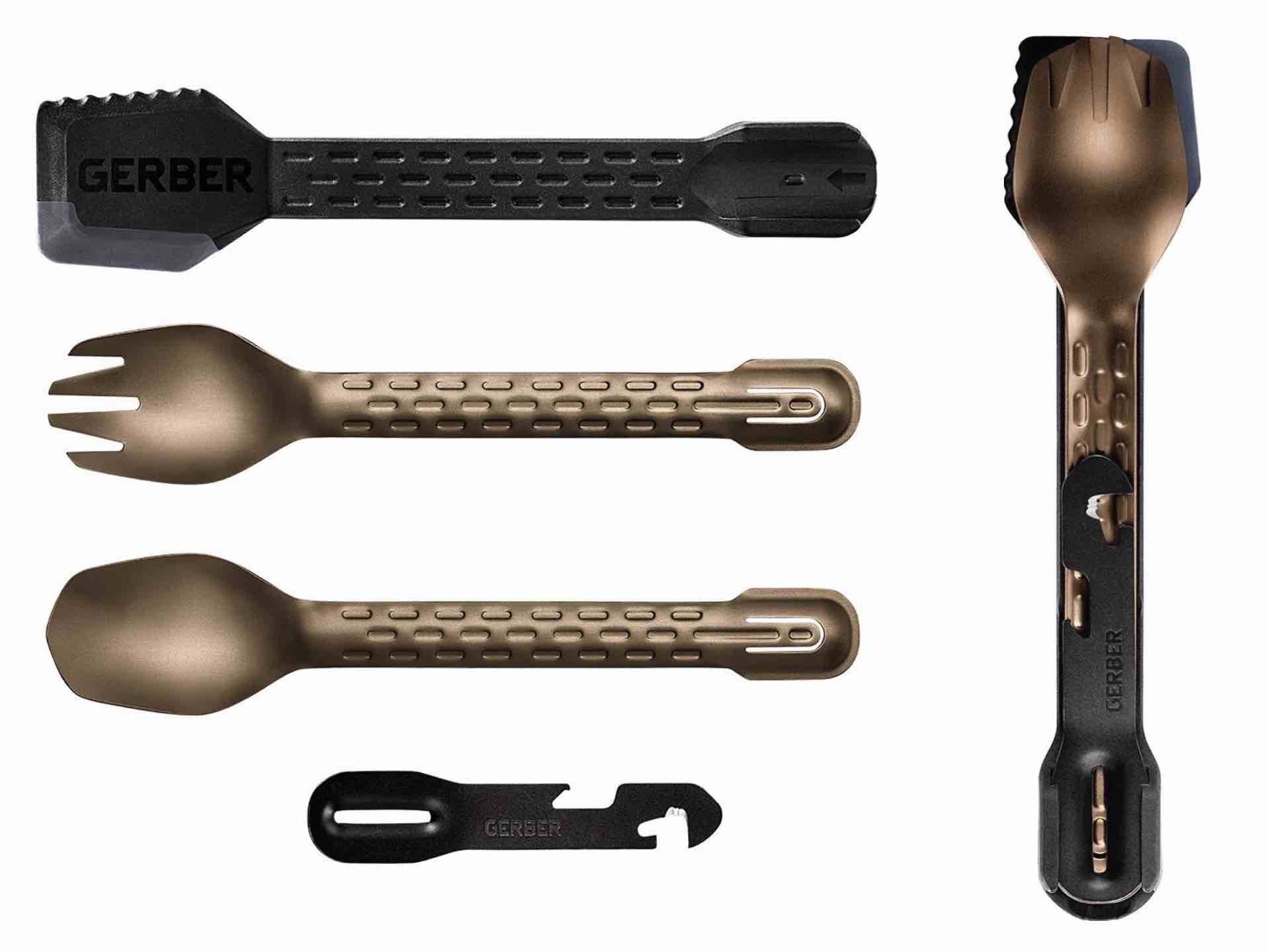 ($22)
When you're out on the trail, few things are more useful than a multi-functional tool to eat your food with, and Gerber's ComplEAT camp cooking tool offers a whole lot of function, with a spoon, fork, dual-sided spatula, and a small multi-tool all nested together for easy transport.
But the really cool part? the fork can snap into the handle of the spoon or spatula to create a pair of functional tongs: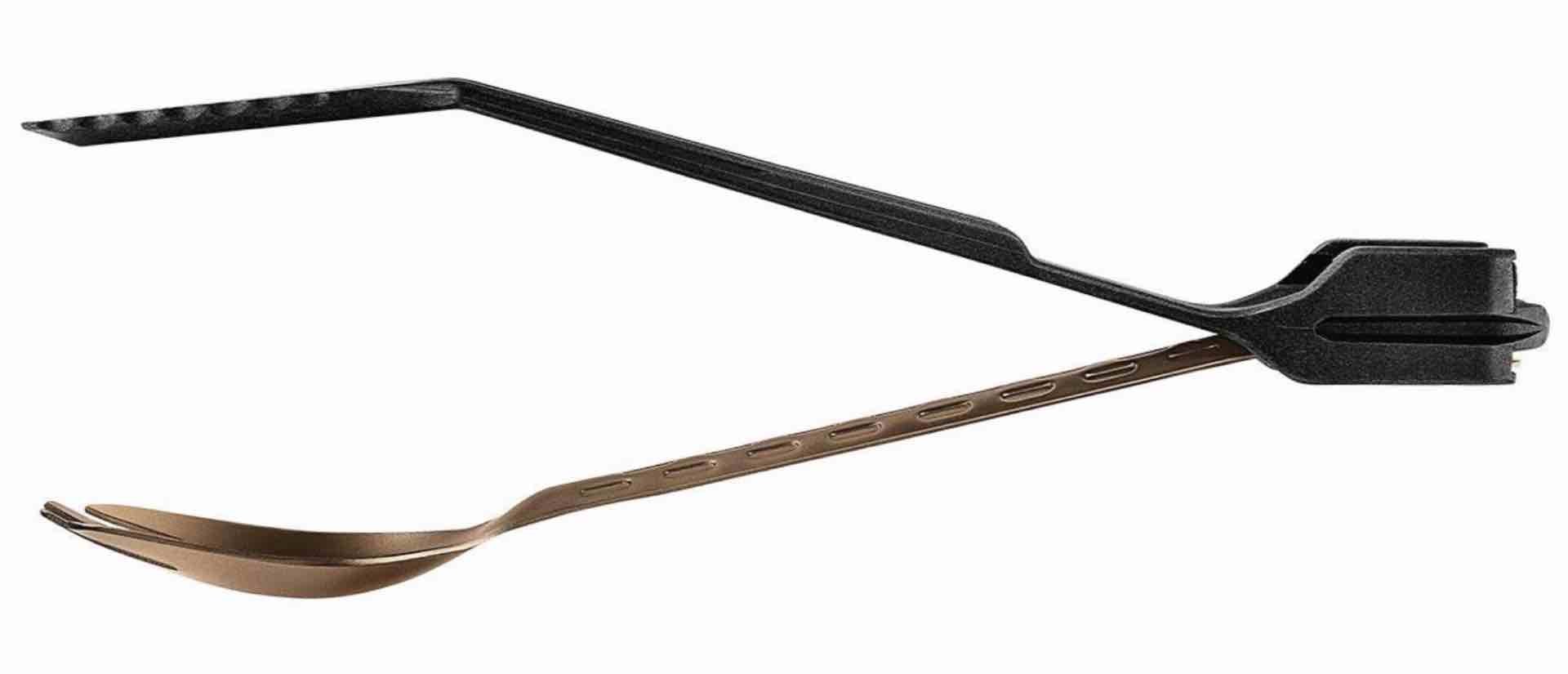 + Read our original post here.
---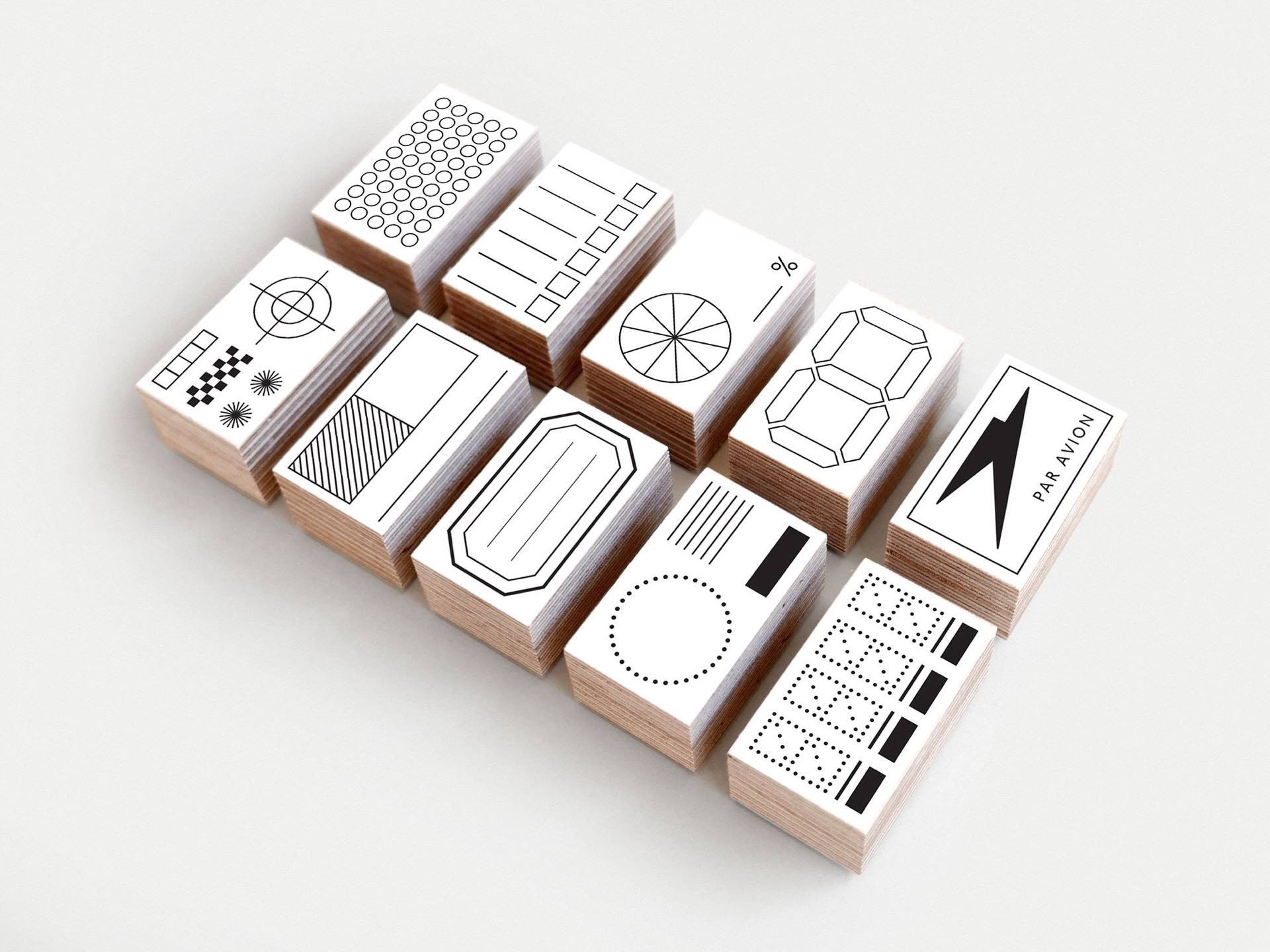 (£6.50 / ~$9 USD per stamp; this is not a set)
For those who enjoy keeping it handwritten whenever the chance arises, these rubber stamps from Present & Correct are clever little bits of stationery, each one featuring a design you fill out yourself:
Postmark
Checklist
Label/luggage tag
Printer marks
Soviet postcode
Form box
Pie chart
Air mail
LCD number display (like an alarm clock or microwave)
Dot matrix
+ Read our original post here.
---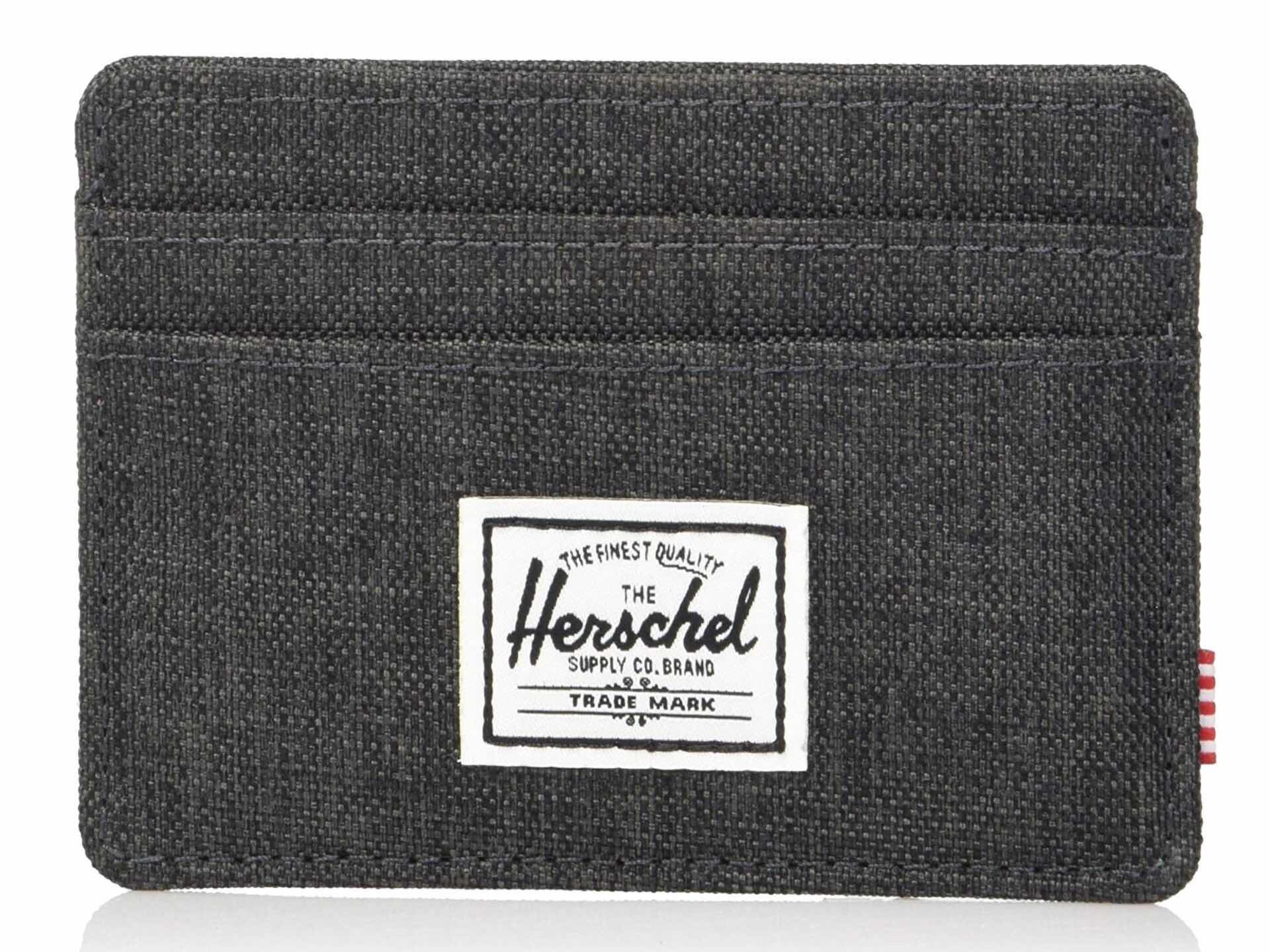 ($20)
Featuring a classic design, the "Charlie" wallet is a compact and convenient card holder with an RFID-blocking layer. It has an interior mesh ID window, three card slots, a cash pouch lined with Herschel's signature red-and-white striped fabric — for a nice little splash of color every time you open it — and a couple of slip pockets.
+ Read our original post here.
---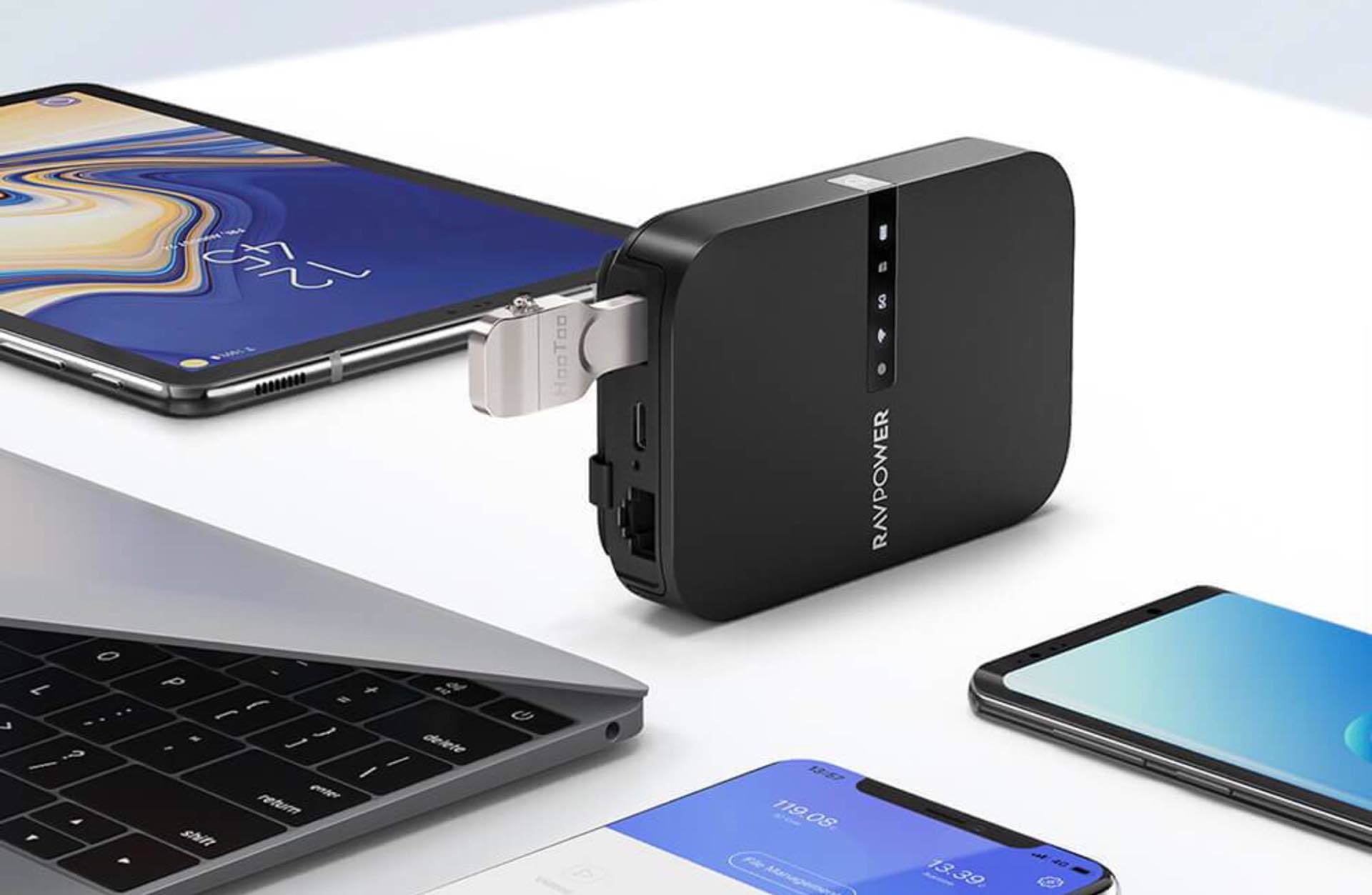 ($56)
RAVPower's FileHub Travel Router is something of a Swiss Army Gadget. (Is that a trademarked term? We hope not.) It combines three devices into one: A portable Wi-Fi router, a wireless file hub, and a 6,700mAh battery bank. Plus, you can use it as a mini media server by pairing it with a Google Chromecast, Roku Streaming Stick, or Fire TV Stick.
+ Read our original post here.
---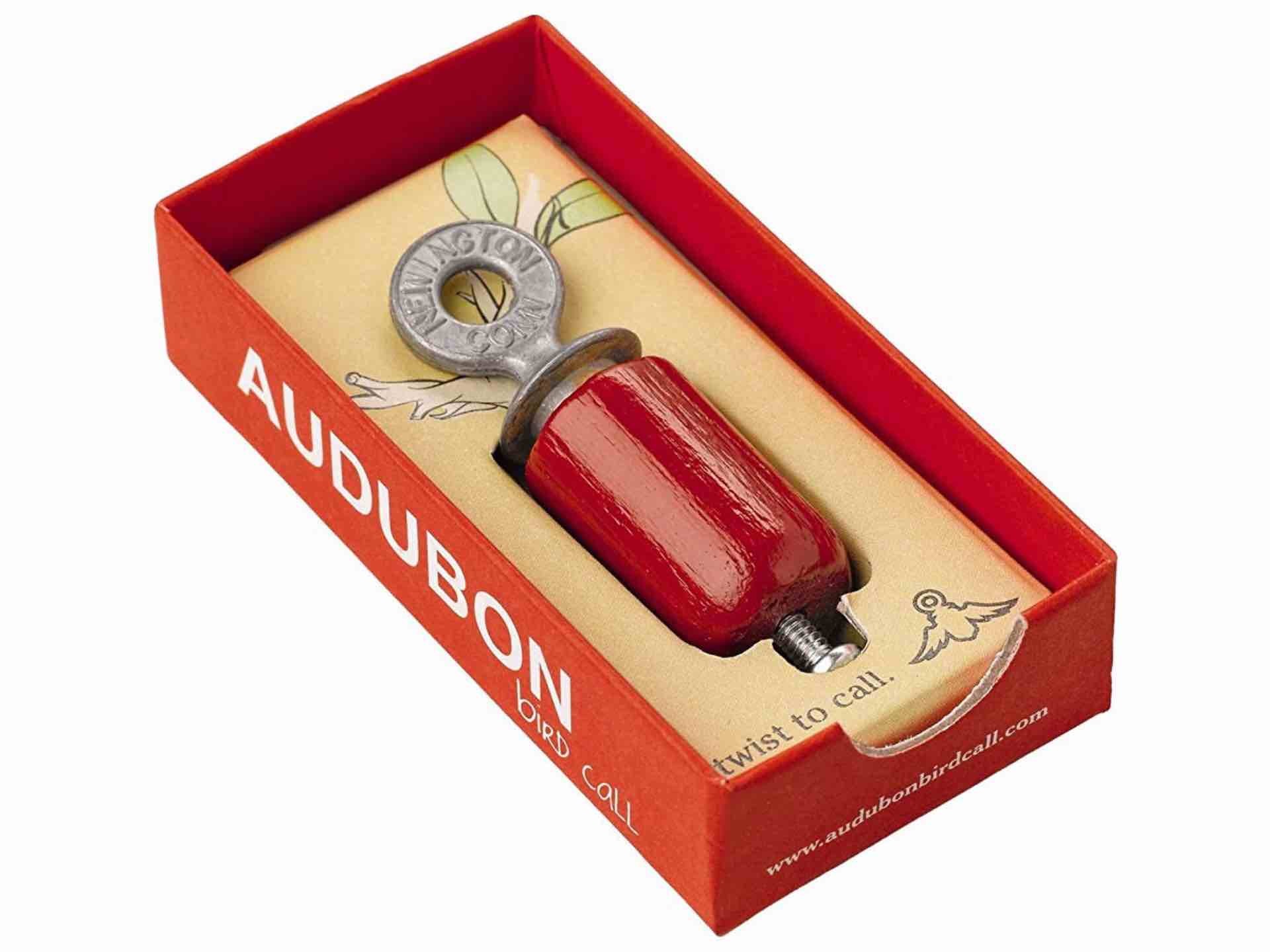 ($13)
This nifty little bird call is a simple yet ingenious little tool for birding enthusiasts. It's a small birchwood cylinder with a cast-metal key/plug that you twist back and forth to create chirping noises that may attract curious birds nearby.
+ Read our original post here.
---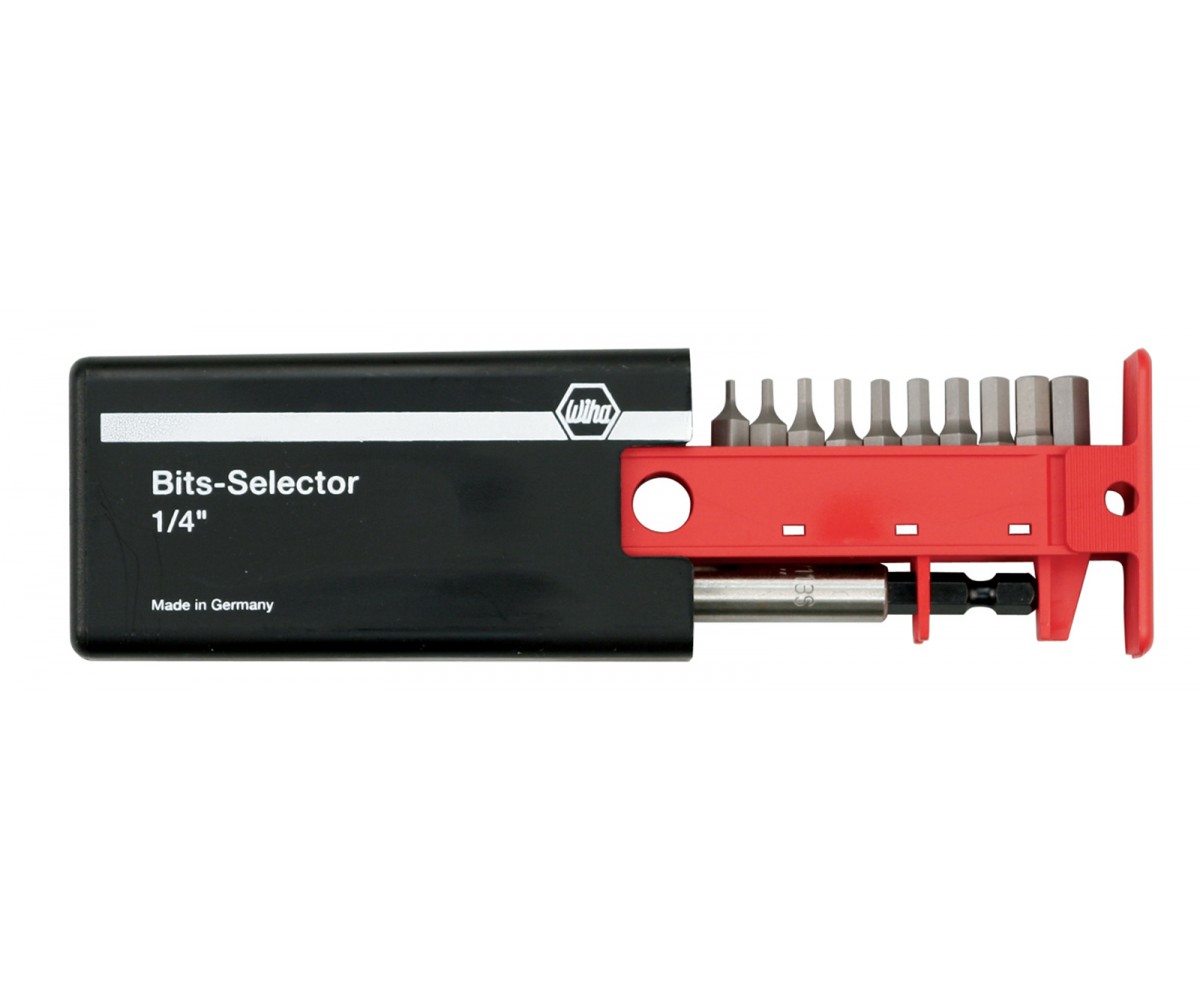 ($20 for inch measurements, $19 for metric set)
Whatever else you're going through in life, you just can't go wrong owning a good, dependable set of screwdriver bits. This one by German company Wiha contains 10 highly durable hex inch bits and a magnetic bit adapter for use with power tools, all in a pocket-sized organizer case with a slide-out drawer for quick and easy access.
+ Read our original post here.
---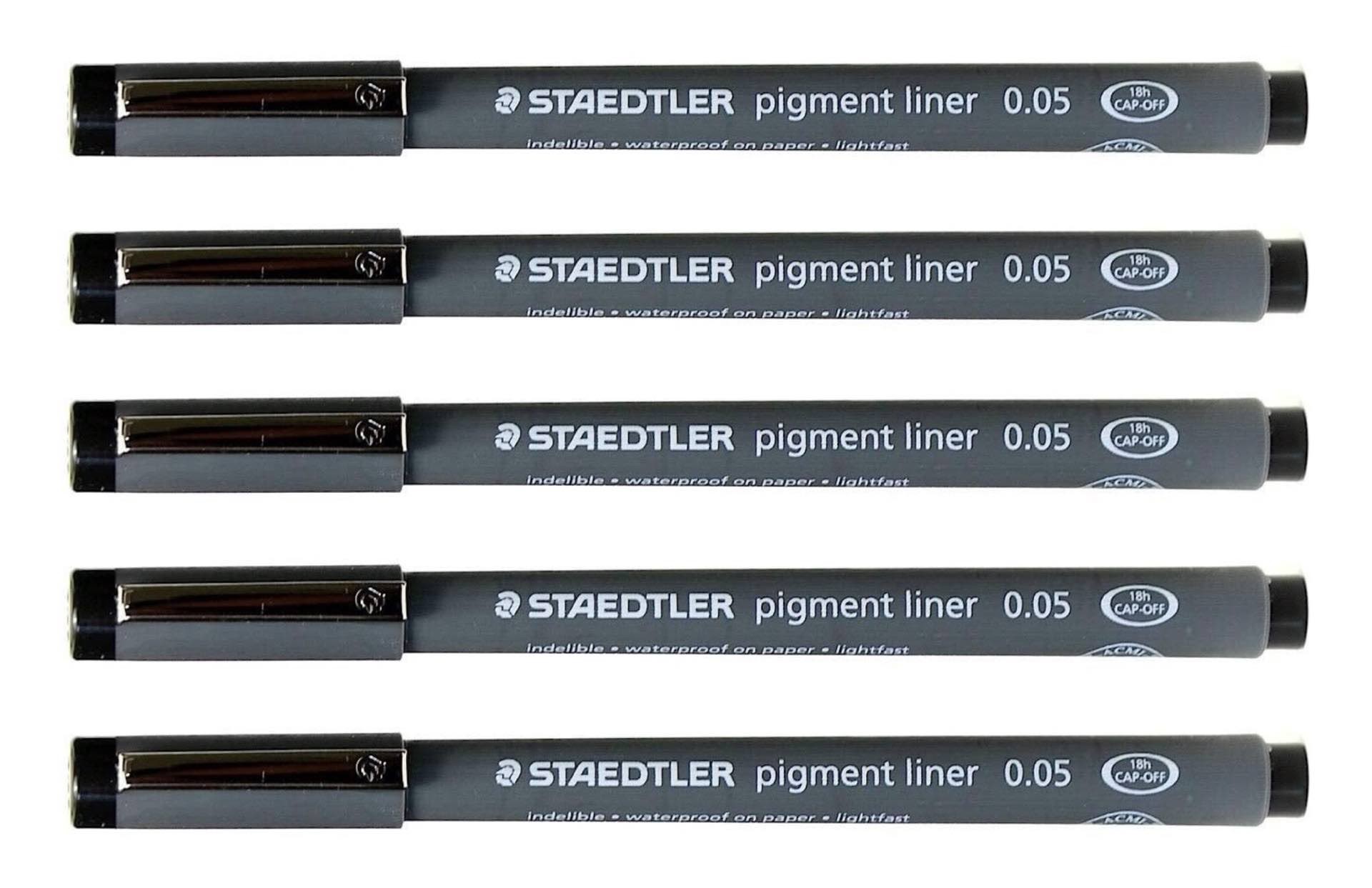 ($12 for a pack of five)
Similarly, everyone needs a bunch of good pens laying around for when the need arises.
Staedtler's 0.05mm "Pigment Liner" pens are just the ticket, with their long, needle-like tips that create crisp and precise lines (without bleedthough), which dry almost instantly and are then waterproof.
Ideal for writing in pocket notebooks or doing clean detail work while sketching.
+ Read our original post here.
---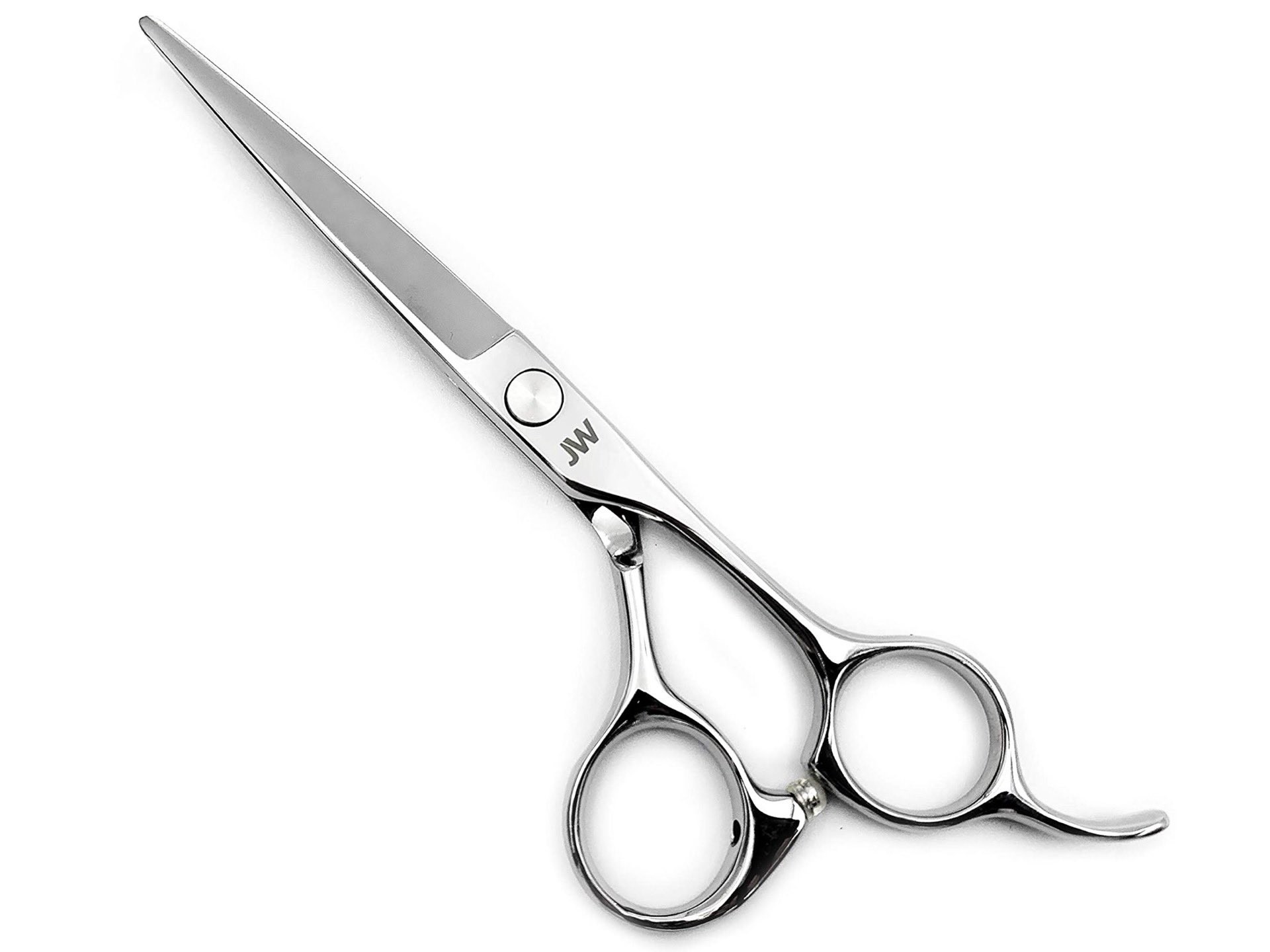 ($22)
For those in need of a trim who aren't yet comfortable stepping back into a salon or barbershop (mask or no), using a pair of professional hair-cutting shears at home is way better than, say, grabbing any old scissors out of a drawer and cutting away.
They're wicked sharp and will help you get much better results instead of making things worse.
+ Read our original post here.
---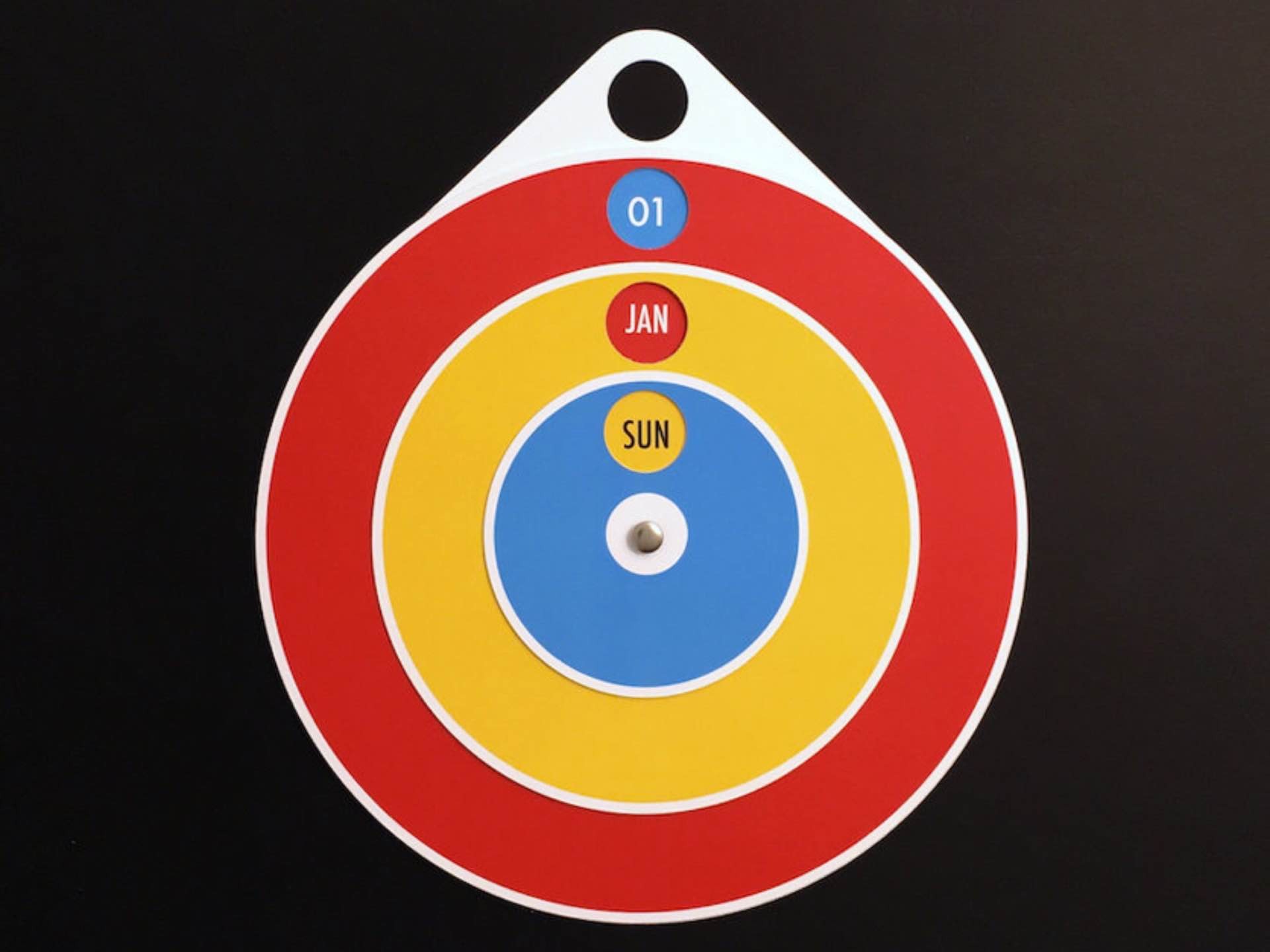 ($33)
This rotary calendar by Toronto-based graphic designer and lettering artist Chris Rouleau is simple in function yet so clever and eyecatching. Measuring 9.5″ x 11″, it's designed to be perpetual in that it can be used all year, every year — there's no specific start or end date to worry about.
+ Read our original post here.
---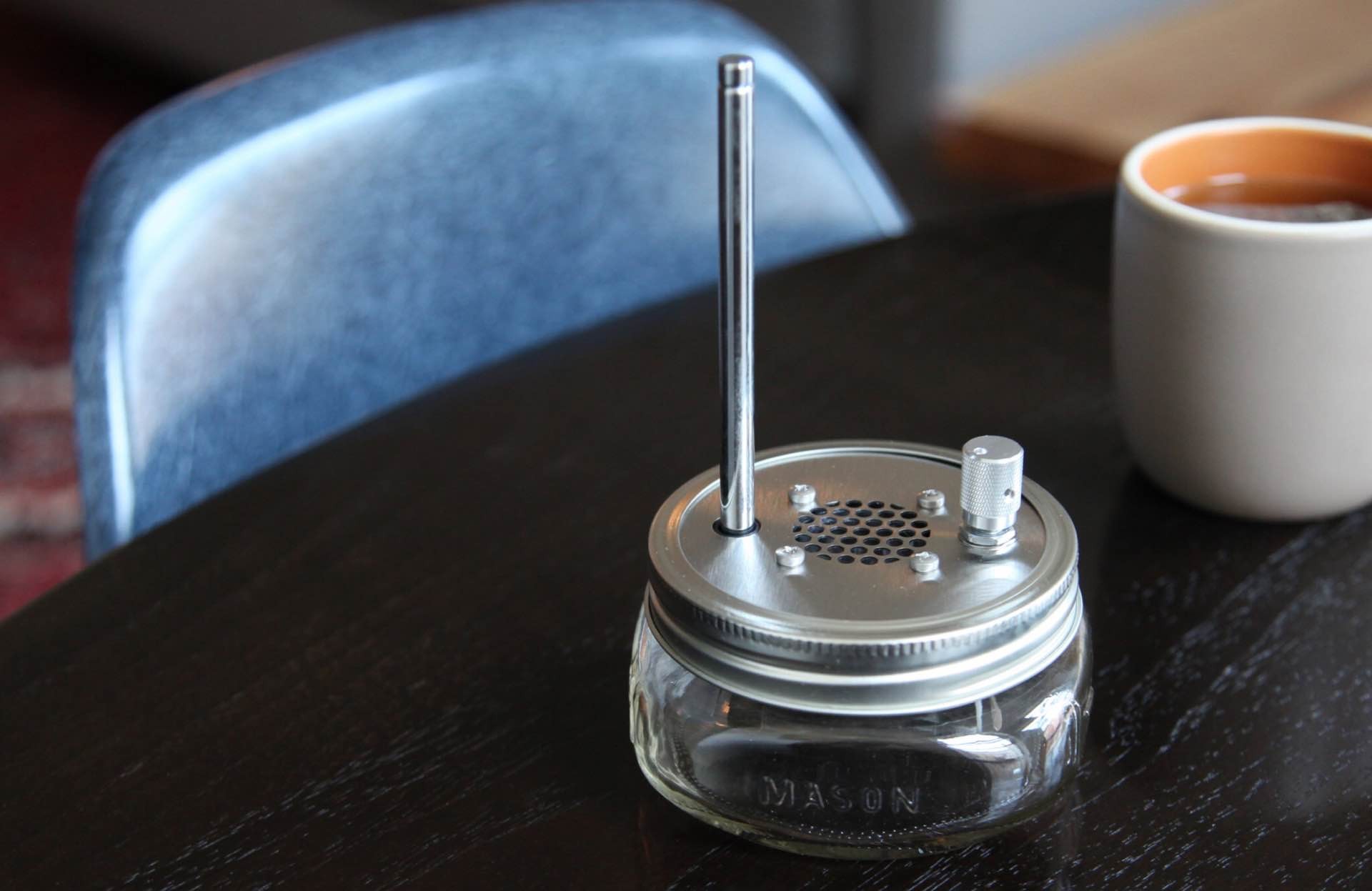 ($60)
Know someone who only listens to one radio station all day? They're gonna love The Public Radio, a pre-tuned single-station FM radio housed in the simplest possible enclosure: a mason jar.
+ Read our original post here.