Whenever I sit down to assemble one of these gift guides, I always find myself asking the same question: Who is this stuff really for? Most of the other Father's Day gift guides out there are typically full of stereotypical "manly" gear — and sure, there are plenty of dads out there who love a great tool — but that just doesn't sit right with me.
As a dad myself (with a second kid on the way!) I find that a one-size-fits-all approach is anything but. No one-dimensional roundup of items could possibly encapsulate all of fatherhood. Dads are as eclectic a bunch as anyone else, and a gift guide should reflect that.
With that said, here are 14 Father's Day gift ideas across a spectrum of interests.
* * *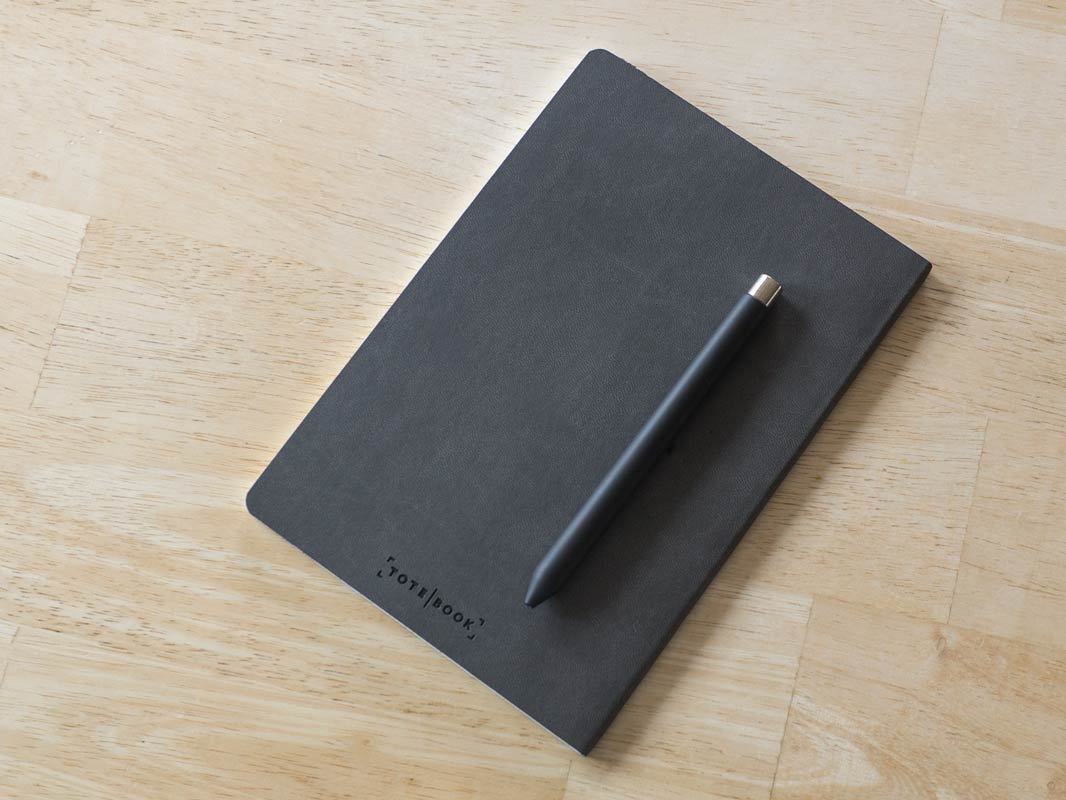 — For the Introspective Dad —
($20 per two-pack)
Does your dad like to jot down notes and lists on paper? Studio Neat's Totebook could be the perfect companion for him, one he could carry around with him everywhere. It's thin, light, and flexible, so it'd be easy for him to tuck into a bag and bring out whenever inspiration strikes or he has a thought worth capturing.
---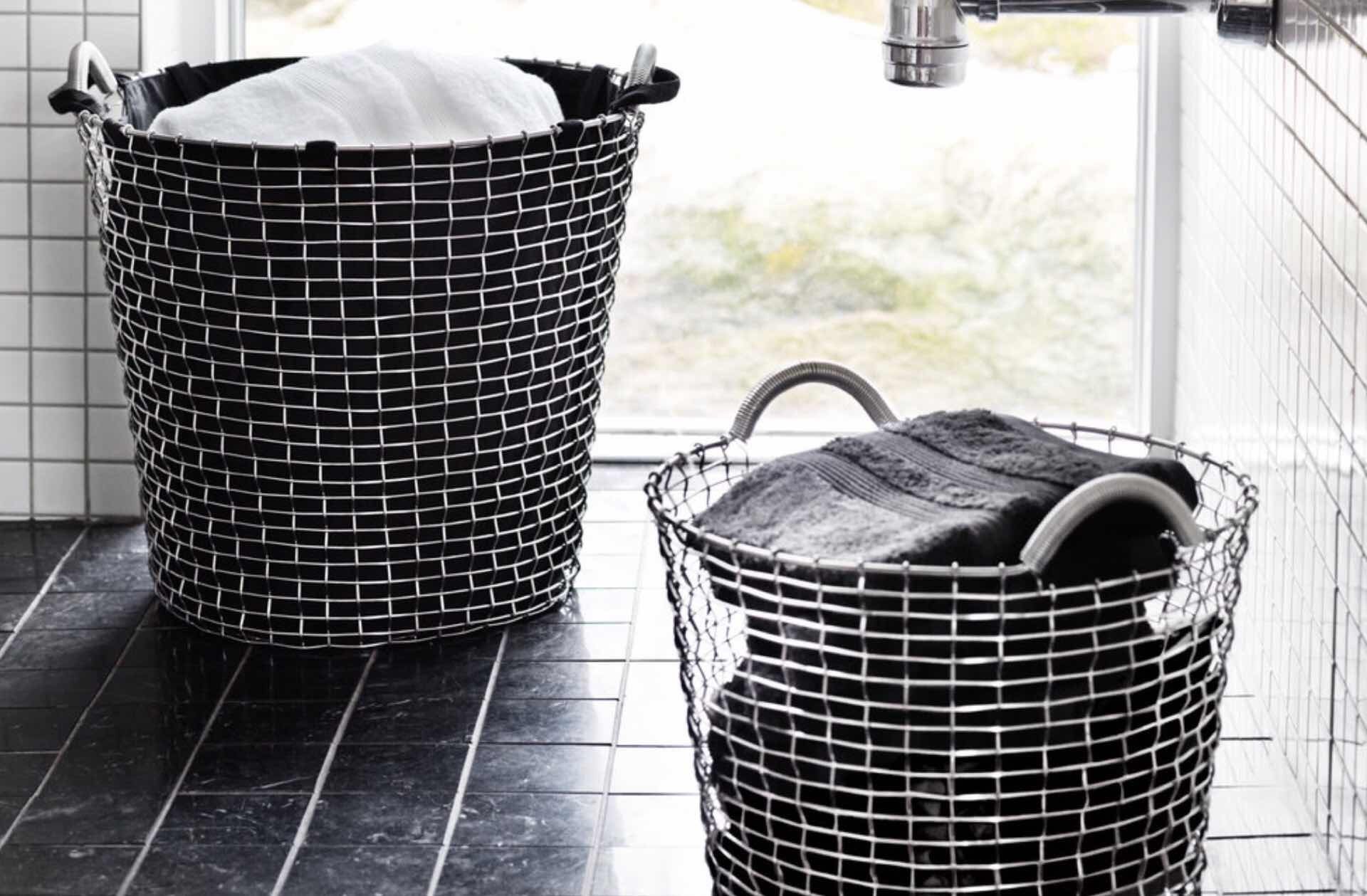 — For the Domestic Dad —
($99–$179, depending on size)
If laundry duty is one of the jobs your dad handles around the house, he'll appreciate the quality of Korbo's handwoven wire baskets. These baskets were the kinds of things used and trusted by Swedish fishermen, farmers, and laborers a century ago, because they had to hold up to time, the elements, and all kinds of heavy duty work.
What makes the baskets so incredibly durable is that they're carefully woven by a craftsman's own hand from a single long steel wire, without any welding. Because of that, there are simply no parts of the basket that can fall apart.
When they're not being used for heavy labor and odd jobs around the house, the two-handled baskets can be lined with a specially made cloth laundry bag ($49) that converts them into the most durable hamper your dad will ever use. No falling apart like some cheap plastic basket.
---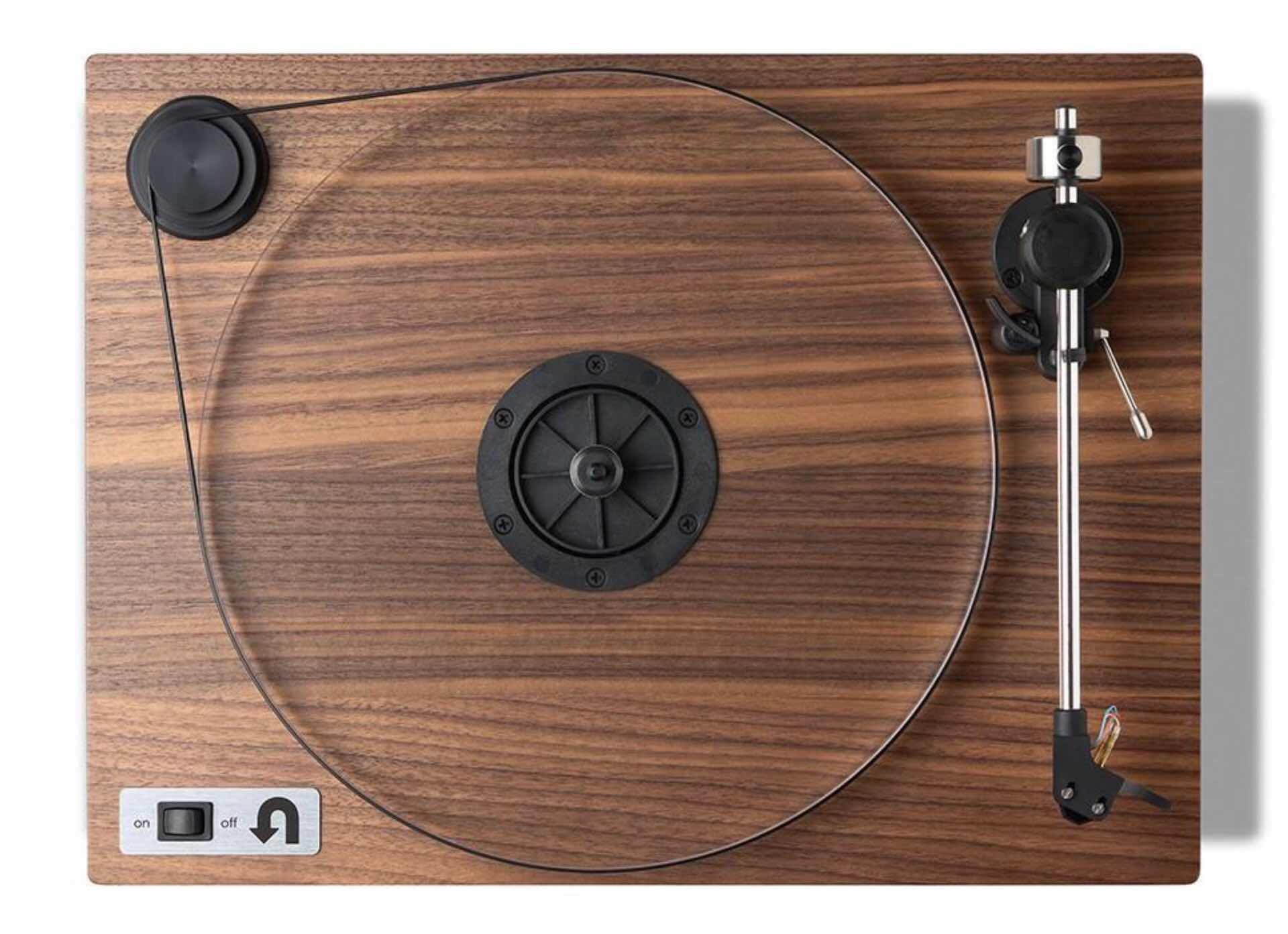 — For the Vinyl Collector Dad —
($549)
Your dad's old record collection doesn't have to sit on a shelf collecting dust. Put those vinyls to good use with U-Turn's "Orbit Special" turntable, which features a gorgeous hardwoord plinth machined from either rift walnut or flatcut maple — both sustainably sourced in the US — and boasts expressive, dynamic music playback.
We recently featured this record player in our guide, "A Few Great Vinyl Turntables".
---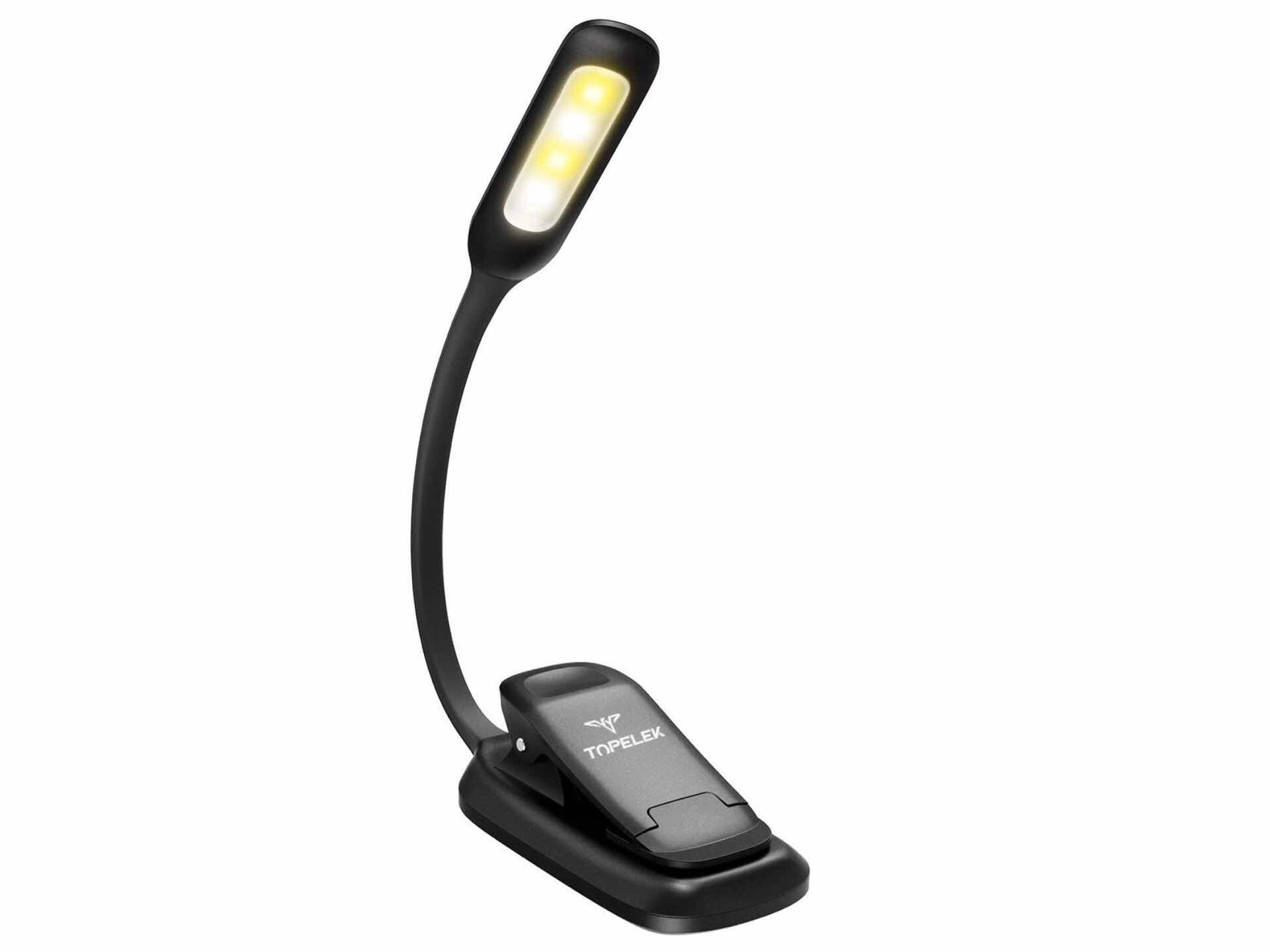 — For the Bookworm Dad —
($10)
Maybe your dad likes to stay up late reading a good book before bed, and would rather not disturb his partner's sleep with a bright lamp. Three brightness settings and flexible adjustment make this reading light a no-brainer of a gift for him. He can use the button on the "head" to click through these modes:
High — All 4 LEDs (2 white, 2 warm white)
Low — 2 white LEDs (kind of bluish in color, really)
Warm — 2 warm white LEDs (my personal favorite mode)
The clamp on the other end has a pretty strong hold, so there's no concern of it falling off while he reads or adjusts the flexible gooseneck for a better angle. There's also a semi-flexible bit on the clamp that allows it to work well with books of varying thickness, or as a nightlight while clipped onto a table or other surface. It can even stand upright on its own, which is handy.
---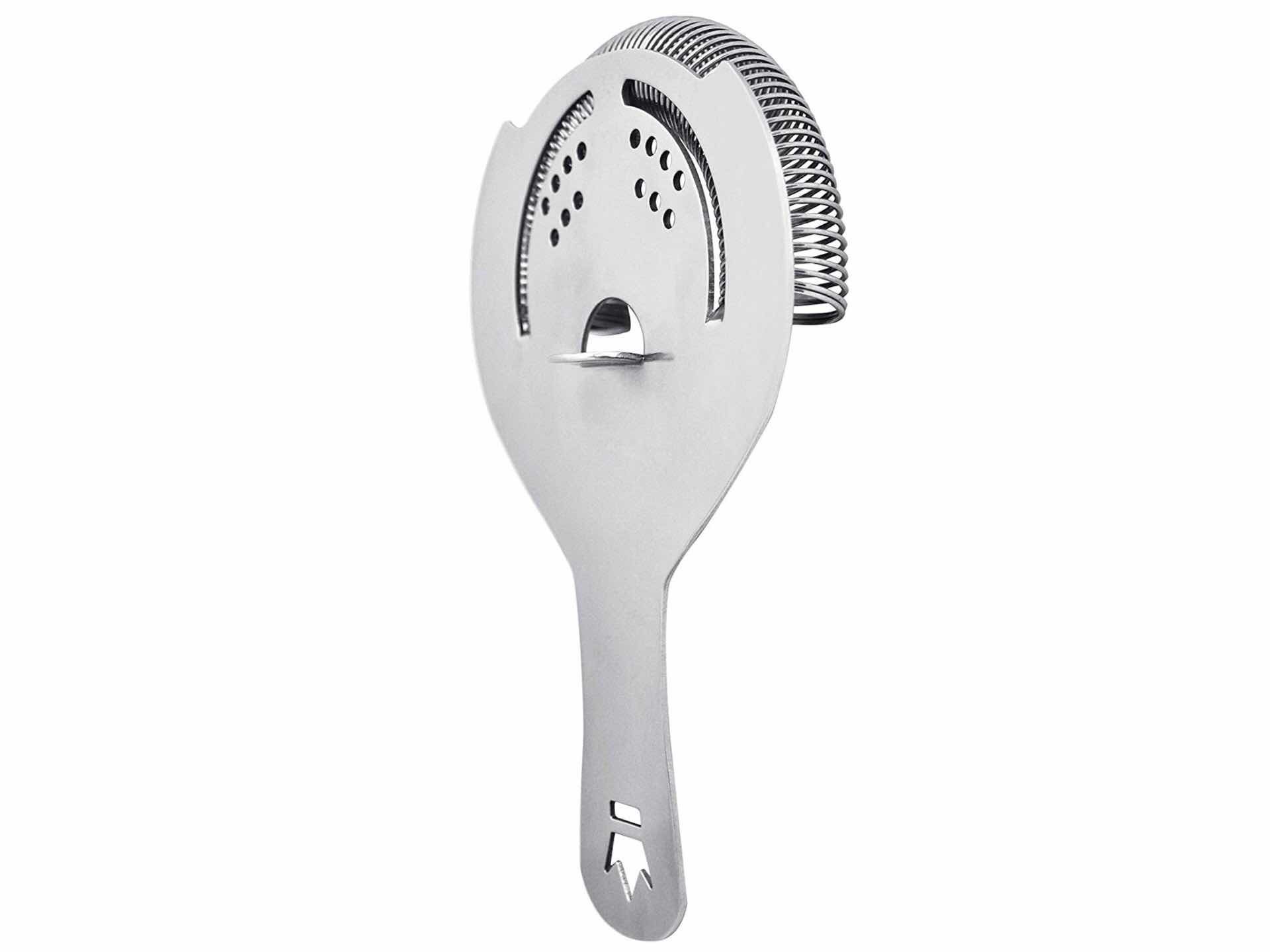 — For the Mixologist Dad —
($16)
A Hawthorne cocktail strainer is an important part of any dad's home bar setup. Not only is it an attractively vintage-style piece of equipment, it's the tool with which he'll separate ice and other particulates — muddled fruits, mint leaves, etc — when pouring from a shaker/mixing tin into his drinking glass, creating a clean, smooth cocktail.
The Koriko Hawthorne strainer is among the best in its class, with a tighter spring/coil than most, so double-strain will rarely be needed. It's also sized to fit both standard and large sized shakers.
---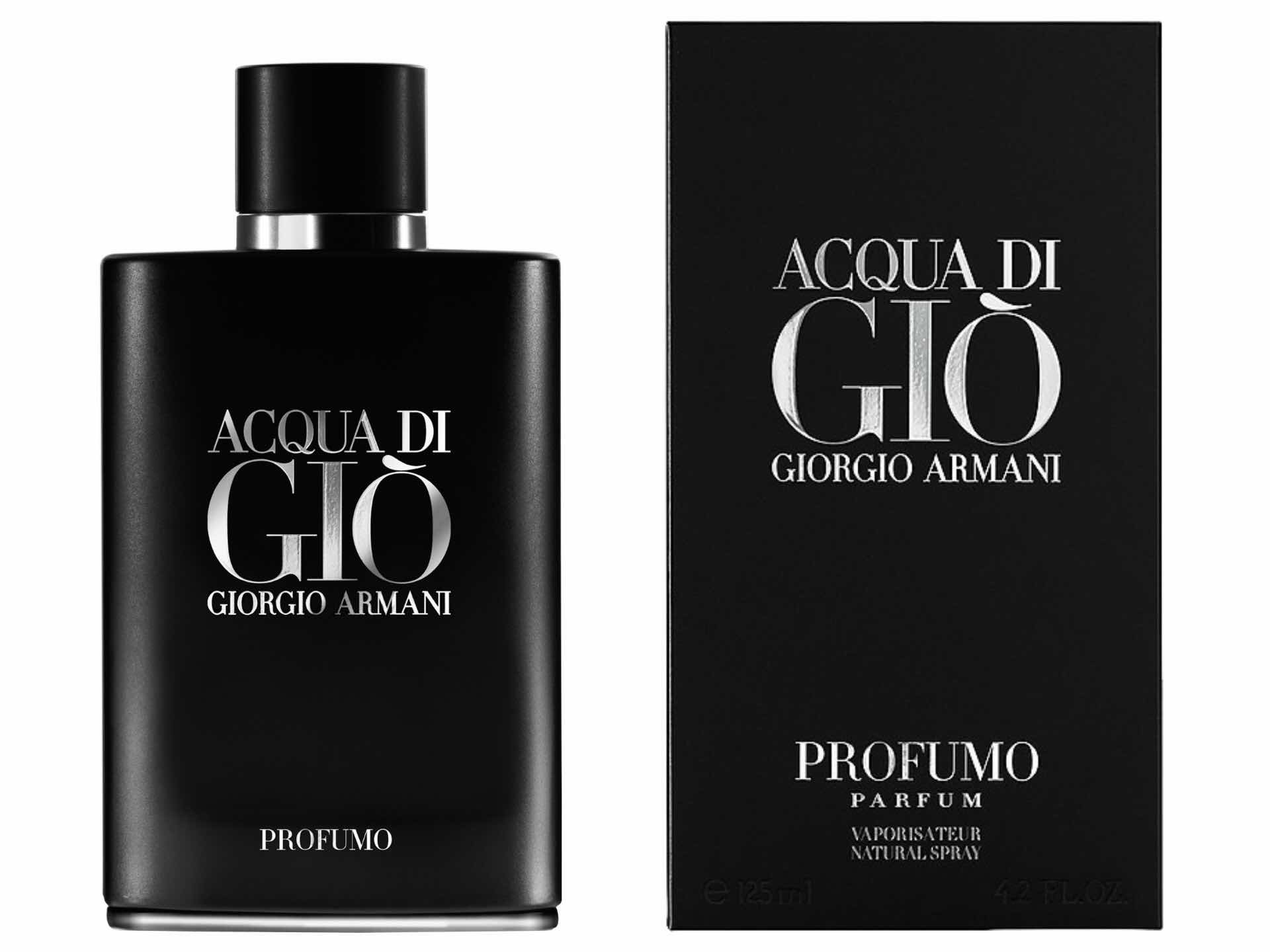 — For the Scent-Conscious Dad —
($98 for a 4.2 oz bottle)
Giorgio Armani's Acqua di Giò is one of the most popular men's colognes of all time, a veritable juggernaut in the fragrance world. Acqua di Giò "Profumo" is a re-tinkering of the original formula, sharing some of the same aquatic, citrusy notes as its predecessor, but also with deeper tones like bergamot, geranium, sage, rosemary, and just a touch of incense.
If the original Acqua di Giò is a light, floral, and even sunny scent, then Profumo is the darker, more mature cousin destined for summer nights and chilly weather. Your dad will get compliments wearing this fragrance.
---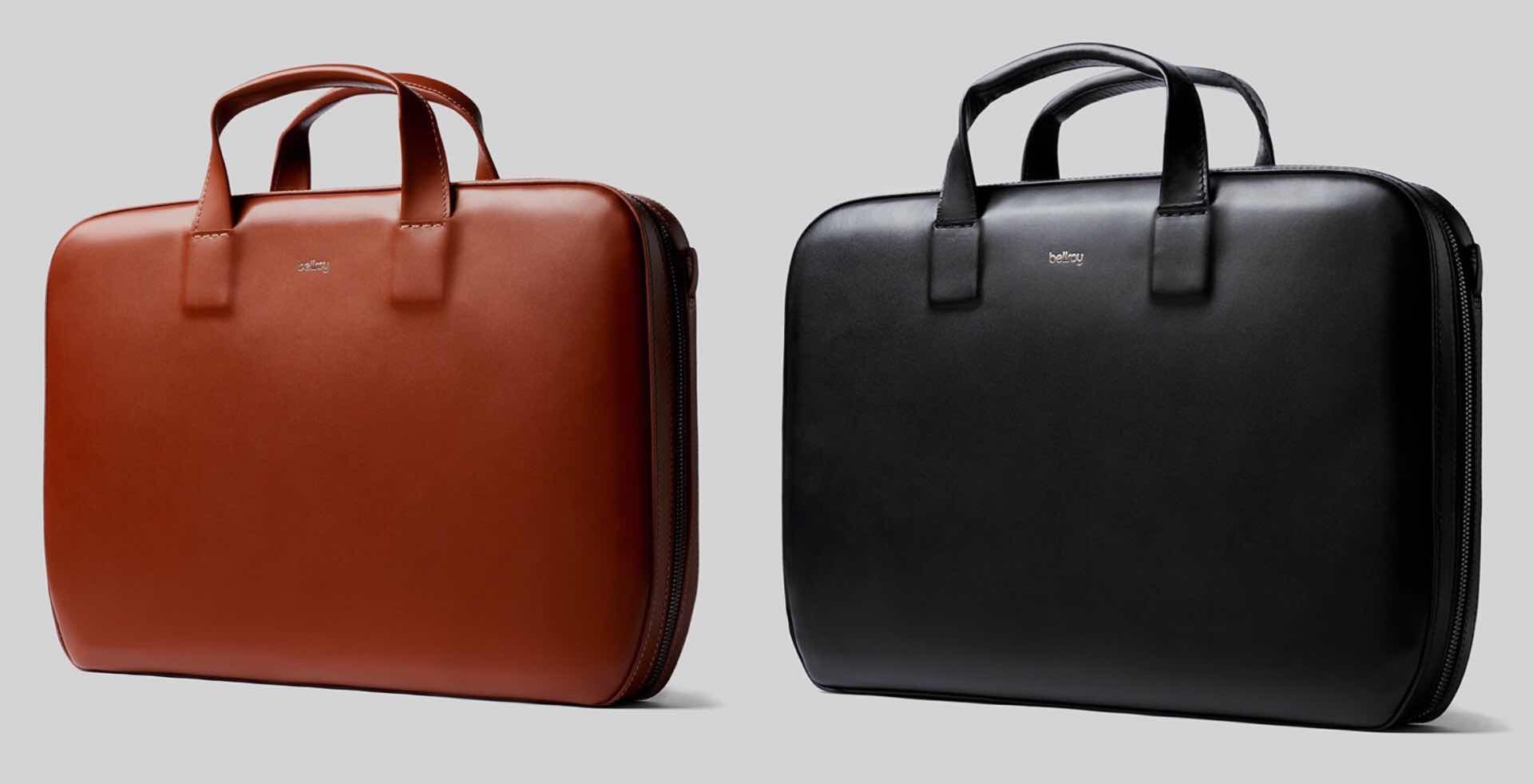 — For the Professional Dad —
($590 in either Burnt Sienna or Black)
If your dad's had a lot of business meetings, he'll tell you better than anyone the importance of a good first impression. Help him make his count with the Bellroy Designers Edition Laptop Brief.
This smooth European leather briefcase features tapered edges and a luxuriously detailed interior, all of which will only look better with age. But its looks aren't its only selling point.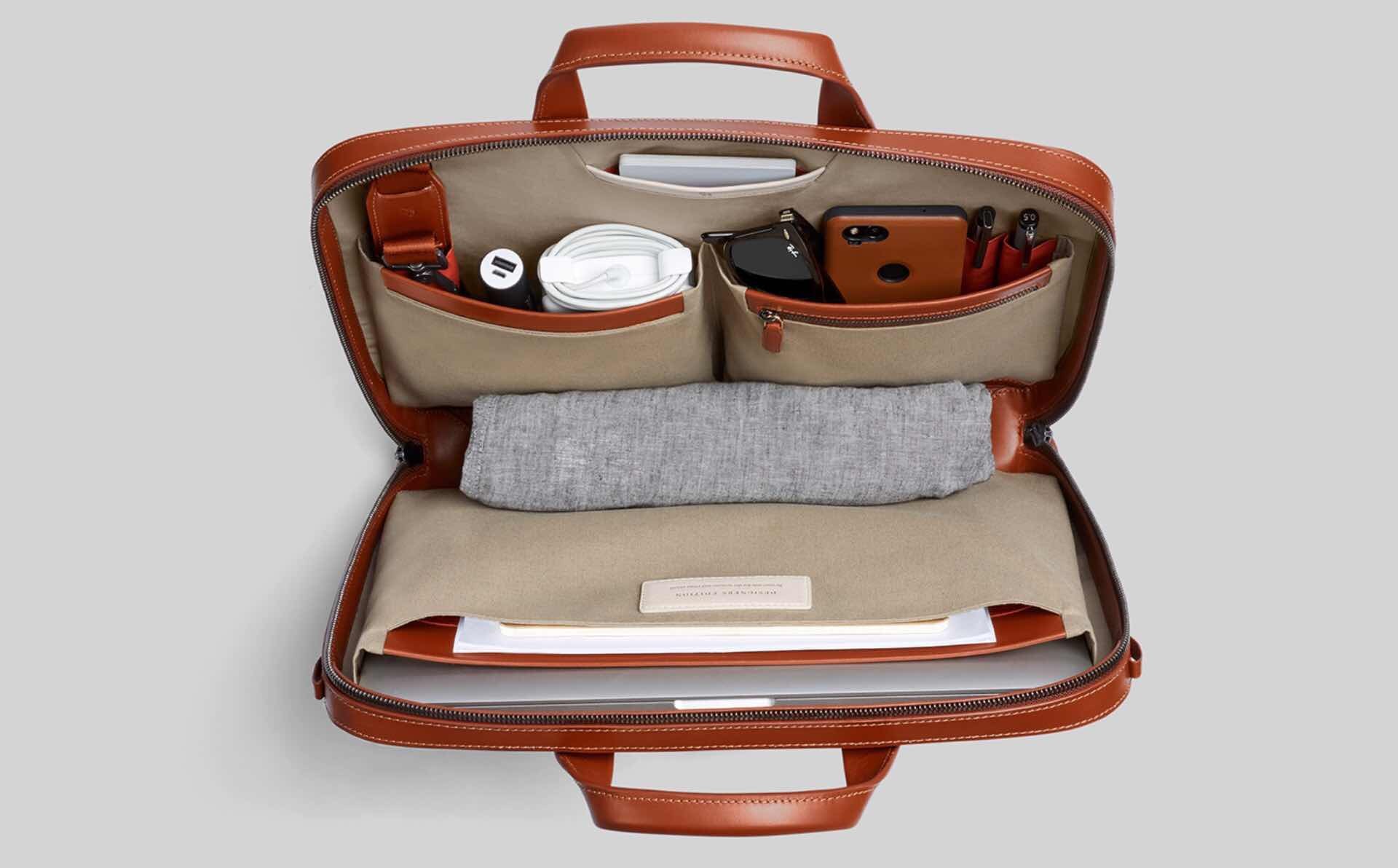 In terms of organization, it's got a magnetized compartment for laptops up to 13″, generous pockets for all your dad's daily essentials (phone, chargers, sunglasses, notebooks, etc), a couple of pen loops, and an easily accessible business card pocket.
If this briefcase doesn't quite suit your dad, we've got a whole briefcase guide with other classy options to choose from.
---
— For the Handyman Dad —
($18)
Okay, I was never going to make it through this guide without at least one tool. I've made peace with that. But hey, if your dad has to deal with a lot of electrical wiring, you can be sure he'll get a lot of use out of this self-adjusting wire stripper. It's the ultimate wire-stripping tool — possibly the gold standard.
It automatically adjusts to wire gauges between 10–24 AWG, so it doesn't have to be reset over and over again for different wires. It also has a little adjustable stopper you can slide left or right to lock in the length of sheath being stripped off, which is super handy when dealing with a bunch of the same type of wire on a single job.
And since crimping connectors and terminals comes up so often with electrical work, you'll be glad to know that this tool has a built-in crimper that crimps 10 to 22 AWG (insulated or non-insulated), as well as 7–9mm terminals.
---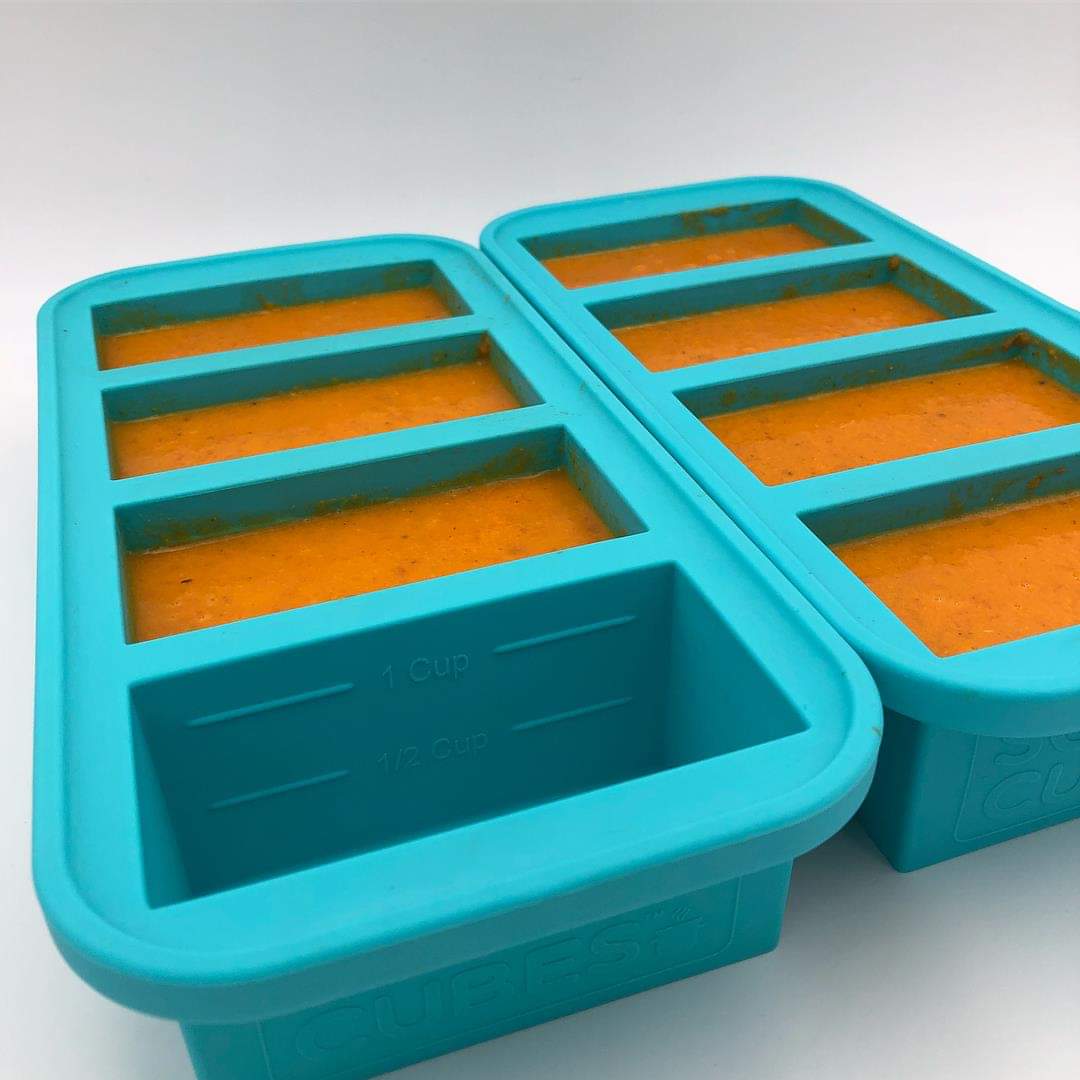 — For the Food-Prep Dad —
($37 for a two-pack with lids)
When dad makes a big batch of his secret-recipe soup that people practically lick their bowls clean for, there's no point letting any leftovers — assuming there are any — go to waste.
With the ingenious Souper Cubes silicone trays, he can freeze and store up to eight portions of the stuff (4 per tray) in either half-cup (125mL) or full-cup (250mL) portions, which can be easily popped out and reheated later.
They're not just for soups either; they also work perfectly for freezing stocks, broths, and sauces. And, each tray comes with a lid to keep out odors and freezer burn, and their rims are reinforced with steel wire so they're easy to handle before freezing. Once a tray is emptied, it's totally dishwasher-safe so even the cleanup is a breeze.
---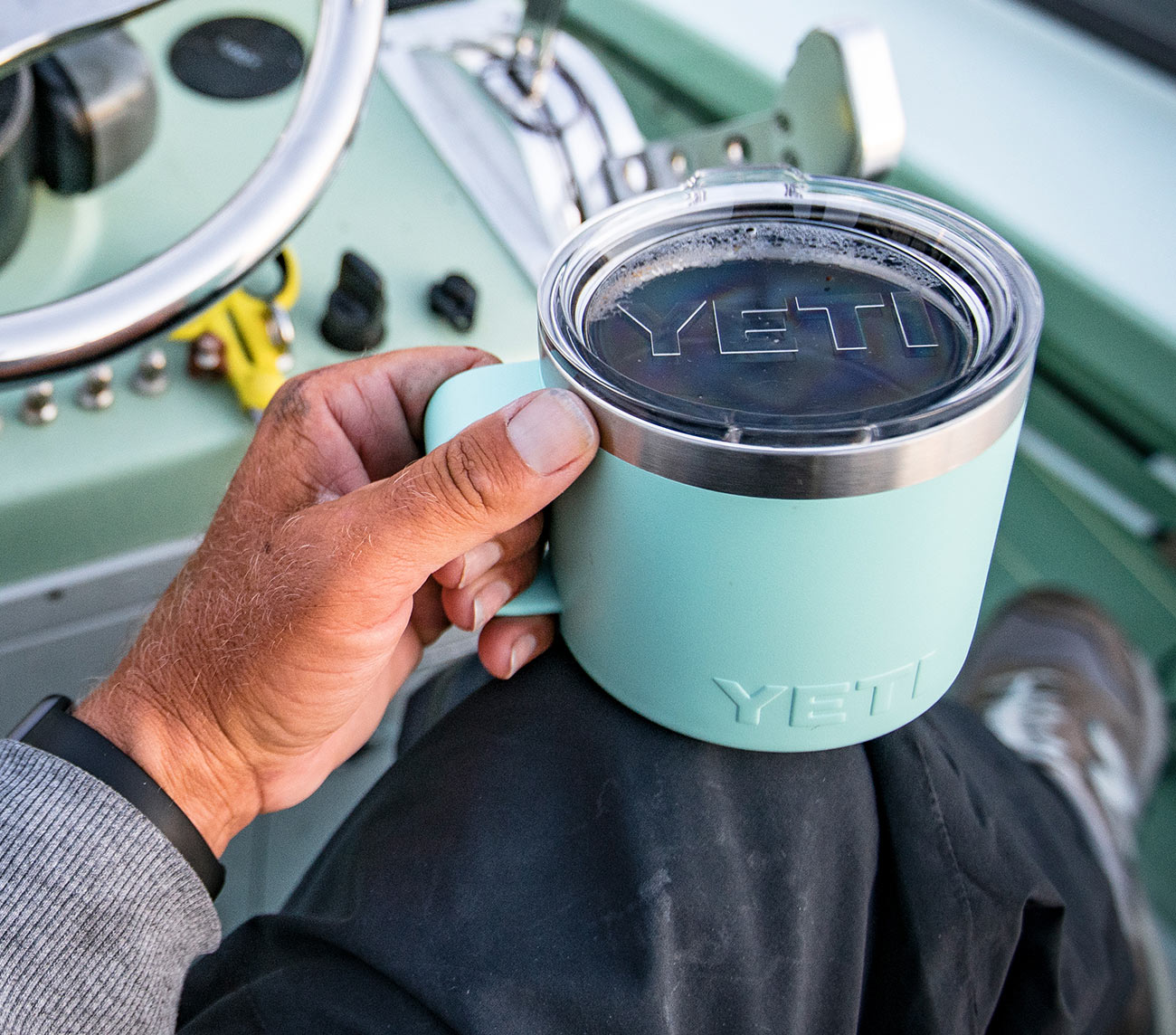 — For the Outdoorsy Dad —
($25)
YETI's 14 oz. Rambler mug is billed as "the toughest, most over-engineered camp mug out there." I have to agree with that assessment.
Like its Lowball Tumbler cousin — except with a handle, and a generously sized one at that! — this camp mug is made fom 18/8 kitchen-grade stainless steel and is double-wall vacuum insulated to keep foods and drinks hot or cold for a good while, without your hands feeling any of it from outside. It also won't sweat, ever.
Whether your dad likes to drink coffee or tea on the trail, or he prefers to eat oatmeal, chili, soup, or even ice cream out of it at home, he'll get a ton of use out of this mug.
---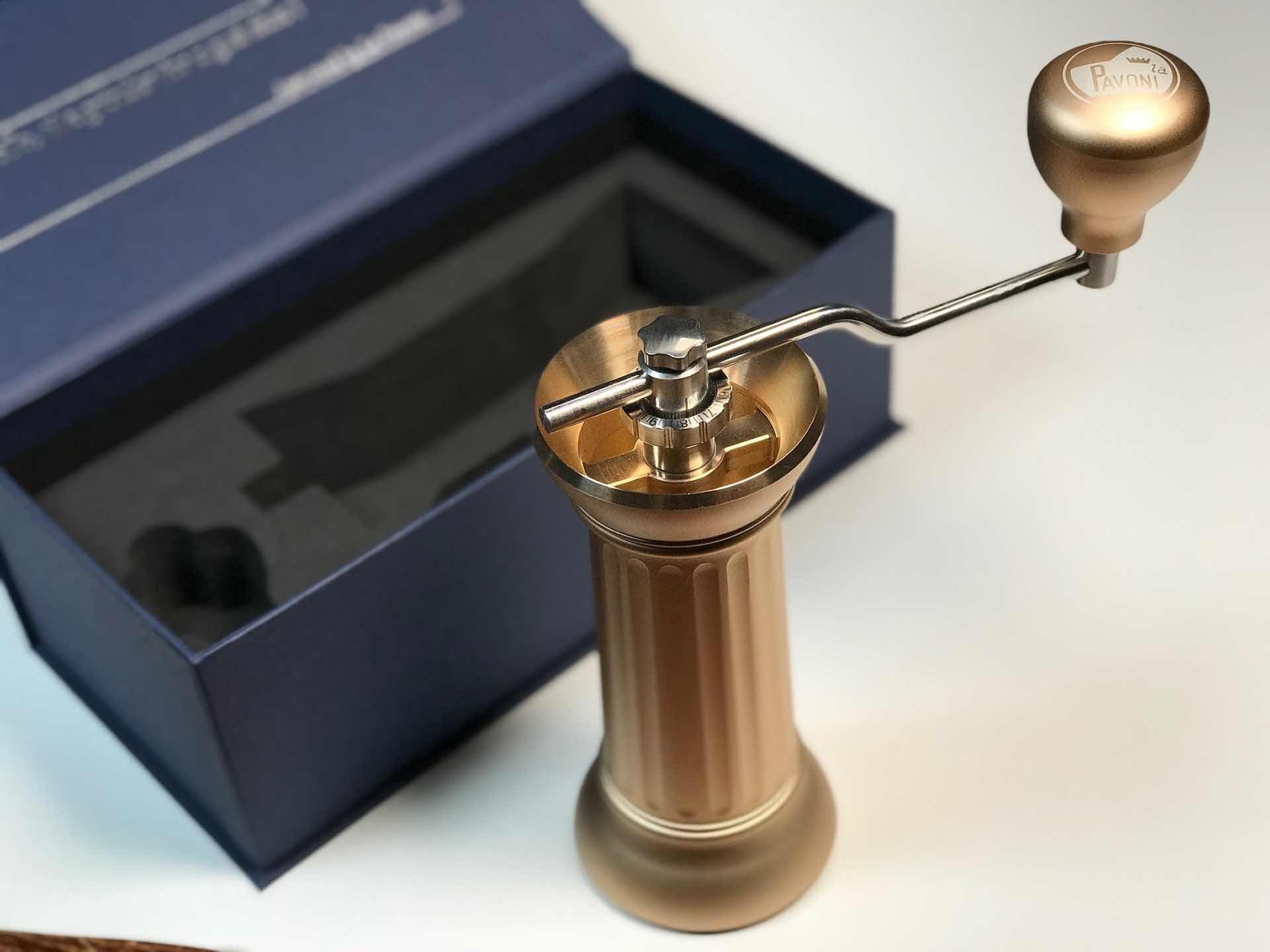 — For the Coffee Fanatic Dad —
($280)
Few coffee grinders draw the eye like La Pavoni's Apollo manual grinder, with a design that evokes the look of an ancient Greek column — and appropriately so, given its name. Don't worry, it has the quality and high level of performance to back up its good looks.
The Apollo boasts a main unibody and other parts that are CNC machined from solid anodized aluminum. Even the crank handle feels super thick and solid. The 48mm Italmill conical burrs inside have a NanoTech coating that should protect them from corrosion and lend them a longer life.
On the performance side, it can grind up to 25g of coffee at a time, with settings from coarse to espresso. It allows for surprisingly fine levels of adjustment, too. And, those vertical grooves on the "column" aren't just for looks; they make it easy to hold while grinding so it doesn't have to be gripped so tightly like, say, our beloved Porlex JP-30.
---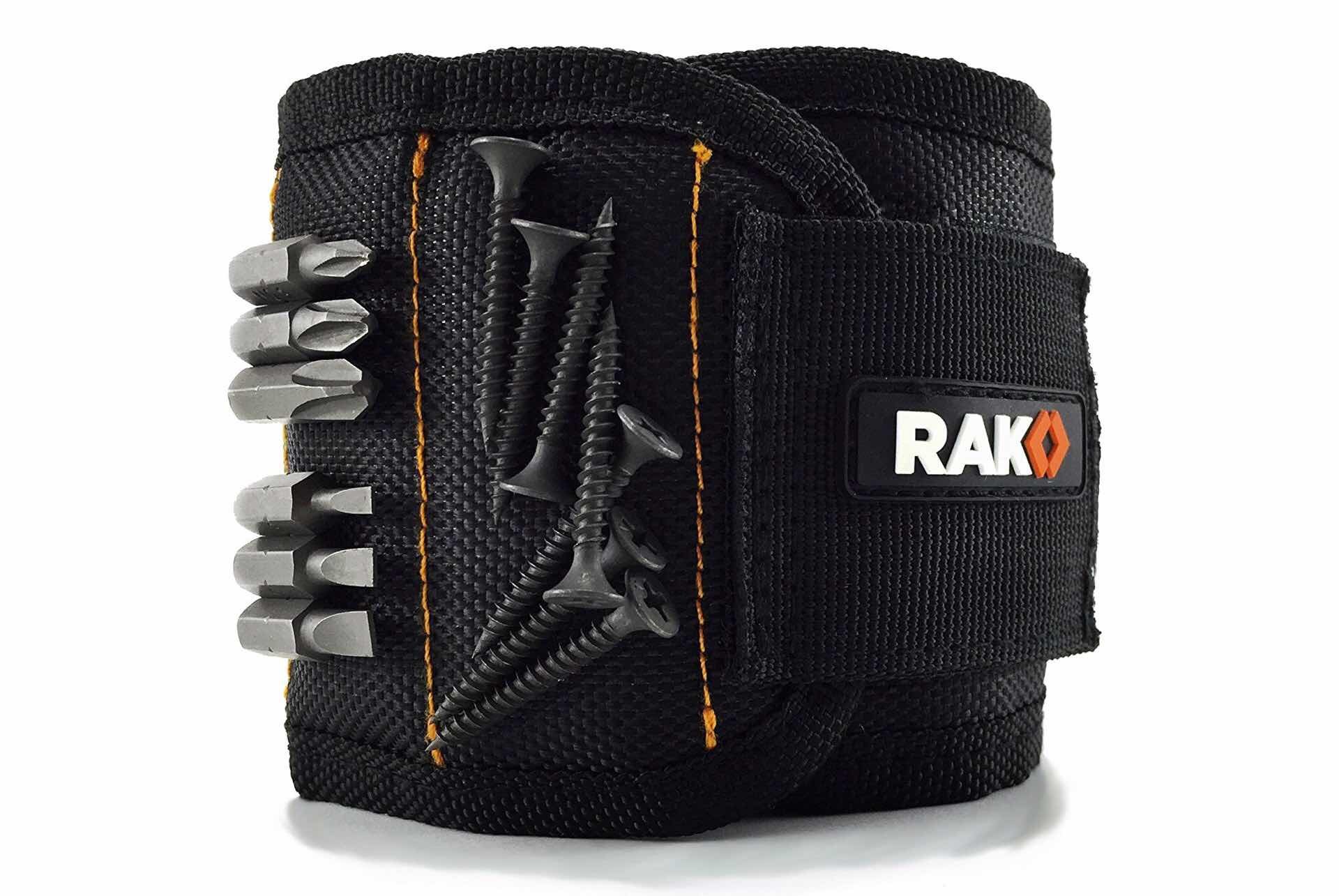 — For the DIY Dad —
($16)
Alright, here's one more for the handiwork crowd. When your dad is doing a home DIY project and he's up on a ladder or crawling through some small space, one of the more annoying little things he has to deal with is keeping track of all those bits and bobs — the screws, nails, nuts and bolts, drill bits, washers, etc.
If he's got the RAK magnetic wristband on, that all becomes a lot less of a pain for him. It's got 10 strong magnets embedded nearly all the way around, essentially acting like a third hand that won't lose any of those small items when your dad needs them most. Super handy (get it?) to have on almost any job.
---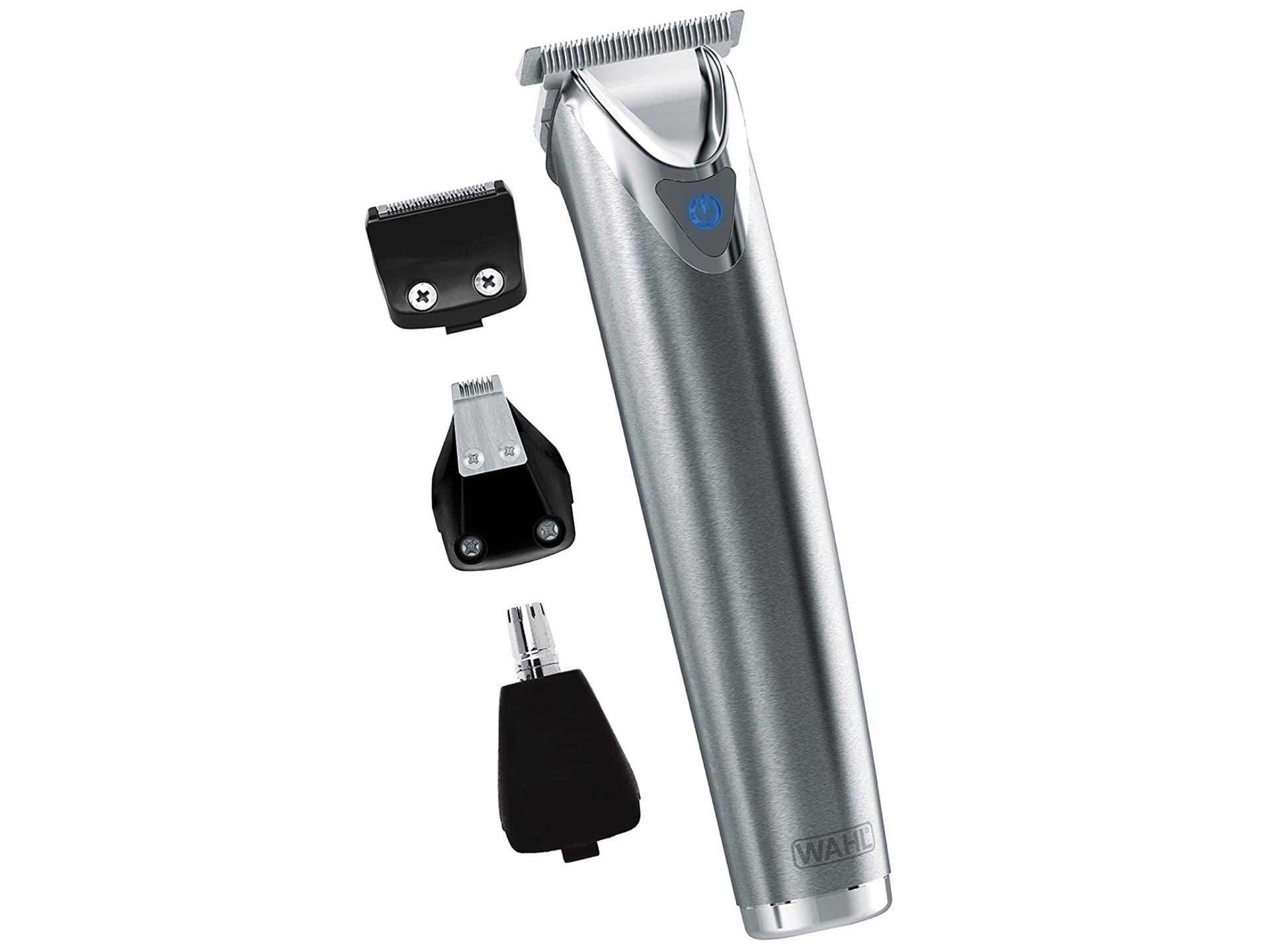 — For the Well-Groomed Dad —
($60)
For all your dad's beard and nose/ear/body hair trimming needs — hey, there's no need to be embarrassed, we all have to deal with it — comes Wahl's Lithium Ion+ trimmer kit. This sleek, durable shaver sports a real brushed stainless steel body and comes with four interchangeable head attachments for shaving, cutting, trimming, and detailing all types of hair:
T-Blade (with 12 guide combs — 8 long ones and 4 stubble ones)
Detail Shaver
Rotary Detailer (for ears, nose, and brows)
Detail Trimmer
Also included are a beard comb, a cleaning brush, some blade oil, and a zippered storage case to hold it all.
---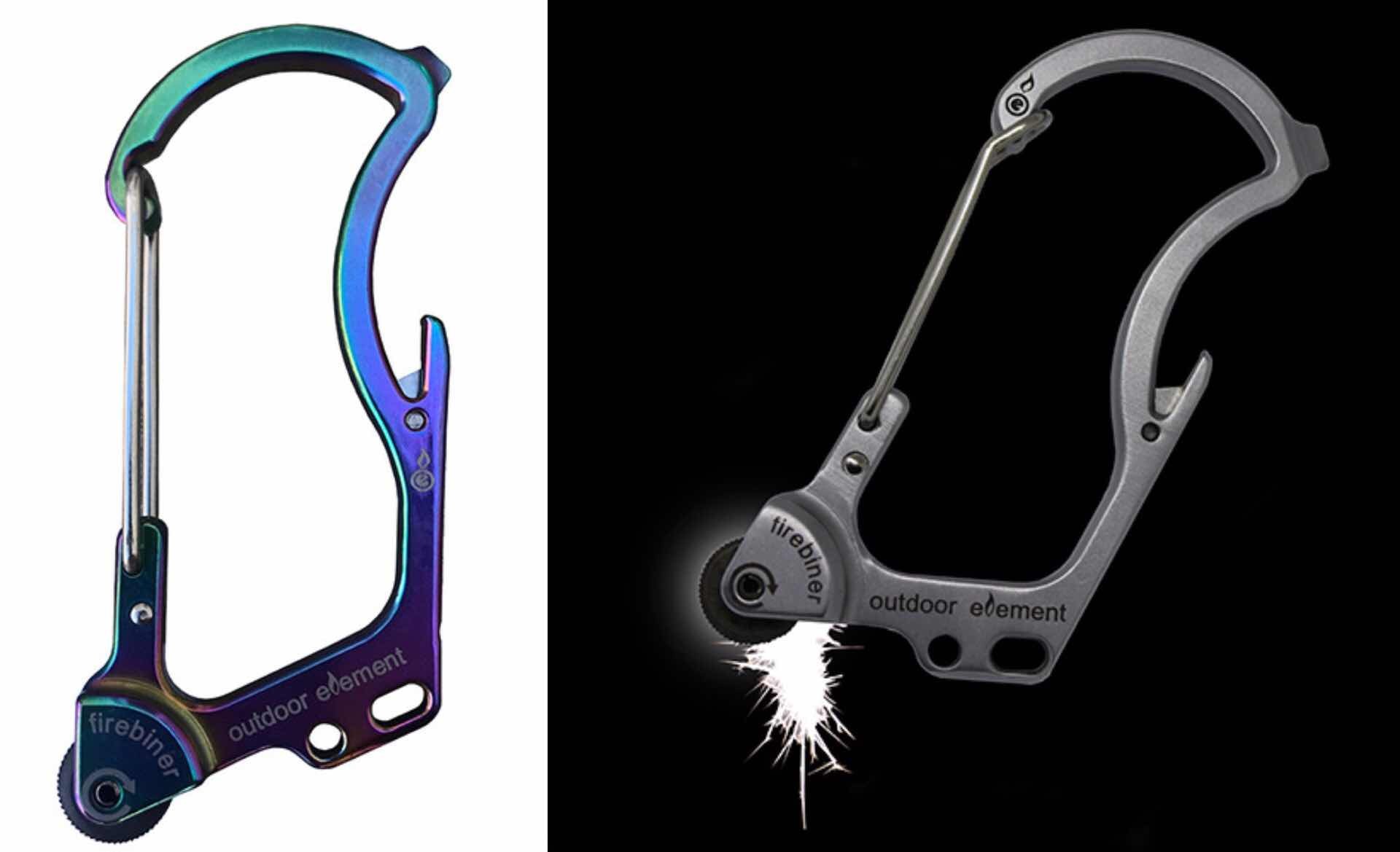 — For the Survivalist Dad —
($15–$17, depending on color)
There's carabiners, and there are carabiners. Take the Firebiner by Outdoor Element, for example. This stainless steel EDC piece doesn't just act as way to clip up to 100 pounds of cargo onto a bag, which is impressive enough; it also has a robust built-in spark wheel and a replaceable ferro rod for starting fires:
It has a few other tricks up its sleeve too:
Flathead screwdriver tip
Bottle opener
Safety blade hidden within a notch — for cutting paracord, fishing line, string, etc
Hang slots for putting it on your keychain or elsewhere