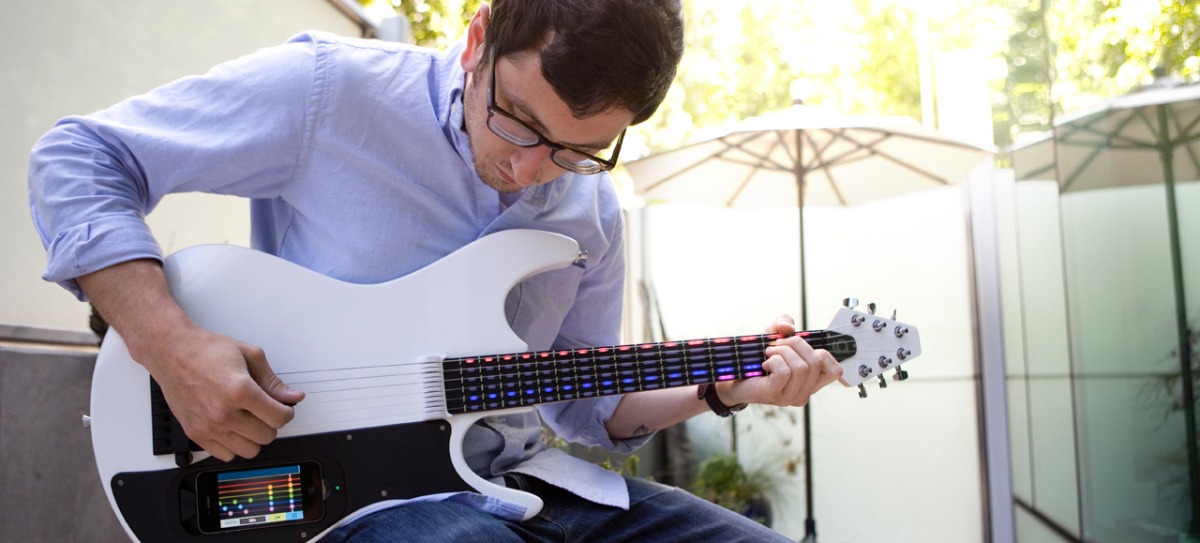 gTar
Learning how to play guitar is something I've always wanted to do, but like so many skills, getting started from scratch seems daunting. The gTar (pronounced with a soft 'g') aims to make this part of the experience a lot more fun. It's like a real-world version of Guitar Hero that actually teaches you something.
What you do is dock your iPhone on the front of the gTar, open up one of the several compatible iOS apps, and select a song from the library. The guitar's multitouch fretboard will begin lighting up in the places where your fingers should be, and essentially walks you through playing the song this way.
Honestly it's best to watch this intro video (and the others on their YouTube channel) if you want a better idea of what I'm talking about. Also, keep in mind that the iPhone dock connector is a 30-pin, so the iPhone 5 will require a Lightning adapter to work properly.
The gTar is not currently out in the world yet but is expected to start shipping very soon. You can pre-order one in black or white for $399 right now.