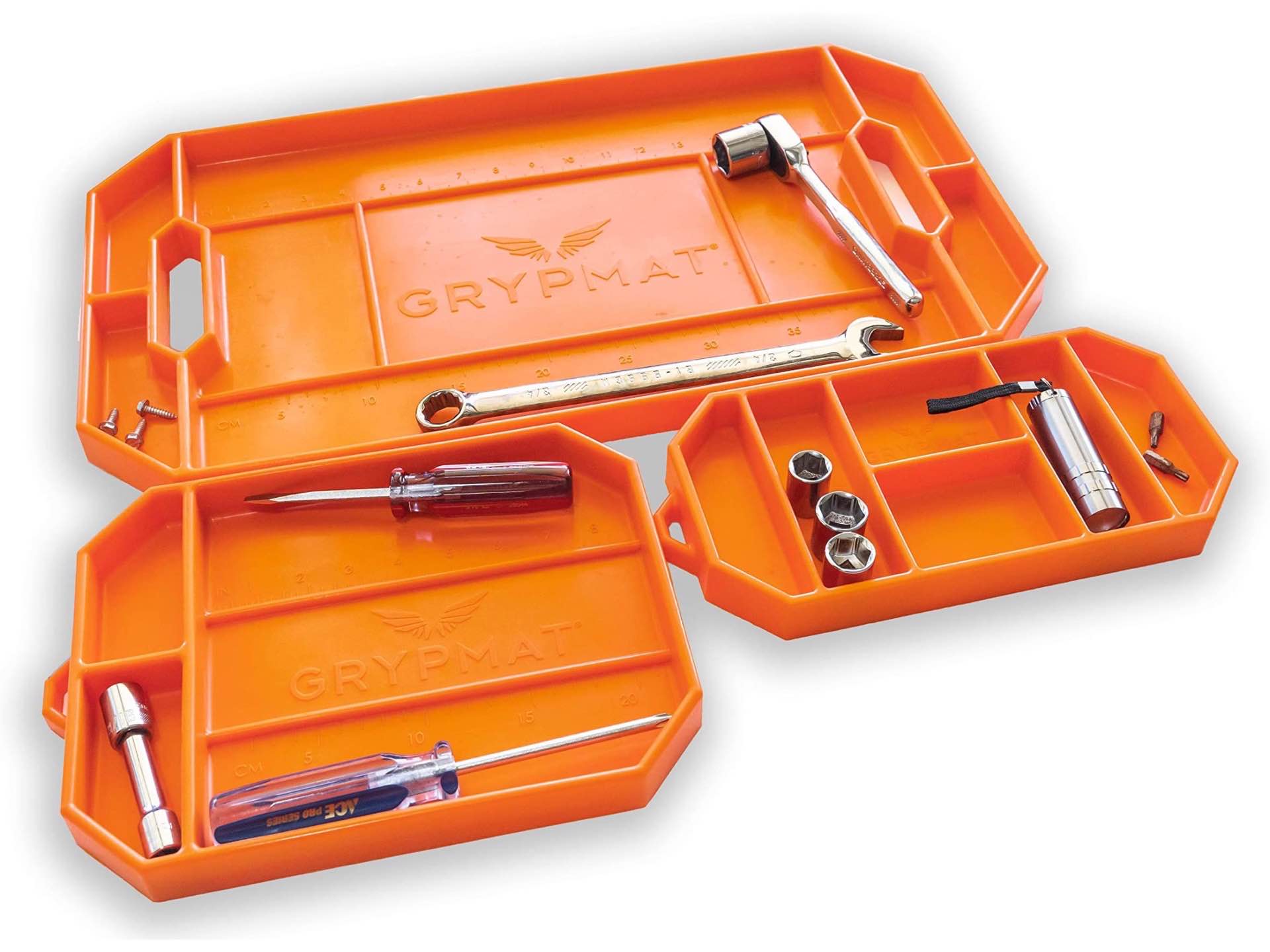 "Grypmat Pro" Grippy & Flexible Tool Trays
Whether you're doing a weekend project in the garage or doing a total overhaul to show off at that big car show, the last thing you want to be dealing with is a lost tool or part. Instead, keep a few Grypmats around to keep that stuff organized and always on hand.
These bright-colored, heavy-duty storage trays are made from an industrial-grade silicone polymer that's been uniquely concocted with grippiness in mind. The idea is, you place them on (or drape them over) almost any surface and they stay there, without the need for magnets and without leaving a mark.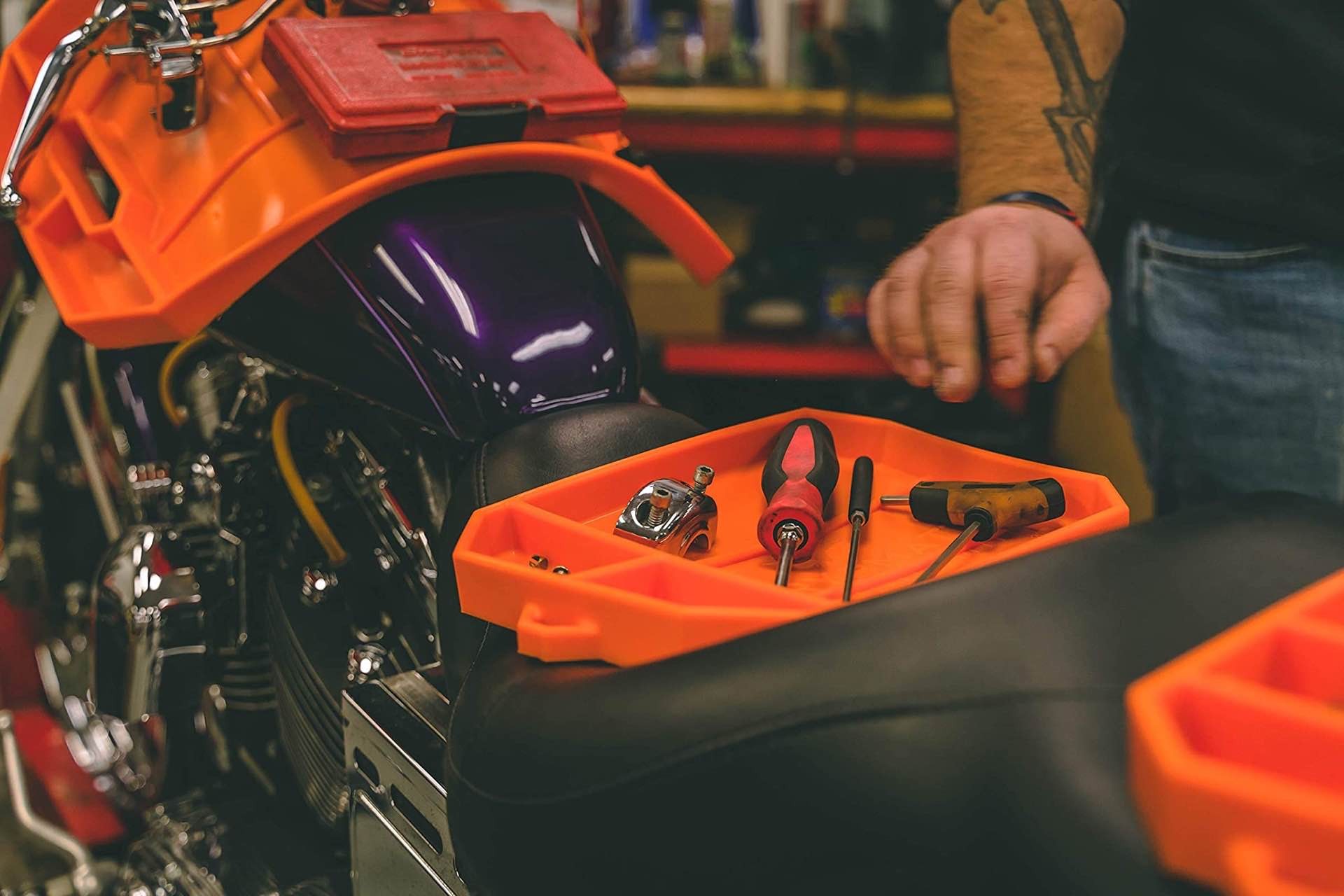 This formulation also makes the mats resistant to chemicals of all sorts — like brake cleaner, gasoline, WD-40, oil, and more — as well as able to withstand temperatures up to 500°F. And because the things are so bright, you'll never misplace one.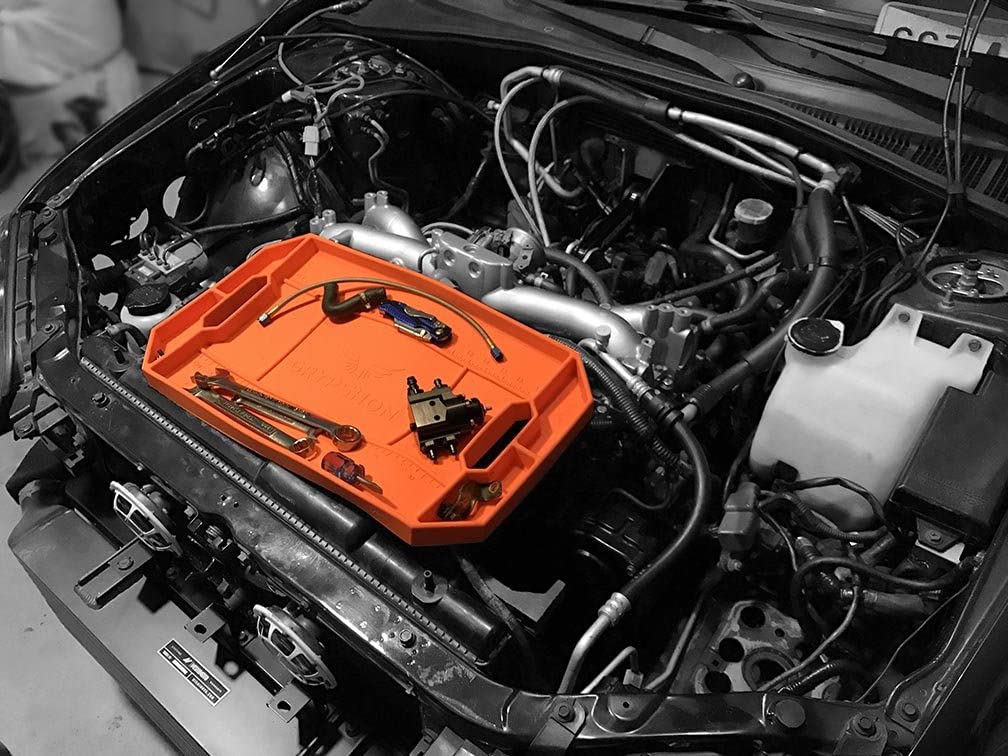 Basically, you'll love these things so much you'll want to buy several sets so you have them whenever and wherever you need dependable storage and organization for you work tools.
Get the "Pro" trio — which includes a small, a medium, and a large tray — for $120 on Amazon.