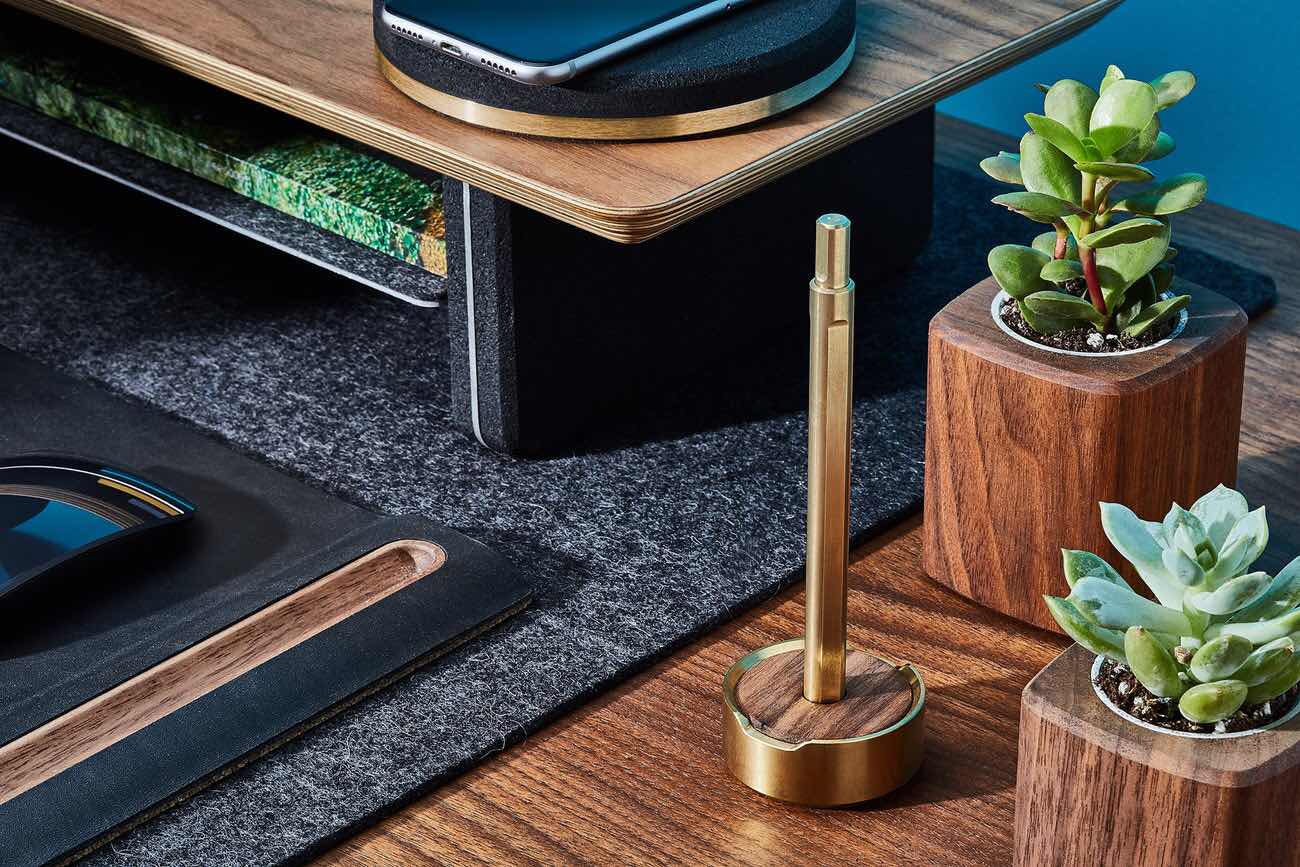 The Grovemade Pen & Pen Stand
Following a four-year design and development process, the folks at Grovemade have released their first ever writing tool: an all-metal desk pen that (optionally) comes with a matching pen stand to seamlessly integrate with any workspace rather than being kept in your pocket. It's something of an "anti-EDC" pen that way.
The pen's available in two colors:
Black, pictured below — Machined from solid aluminum with a durable, matte black ceramic coating. ($50 for the pen alone, $75 with stand included)
Brass, pictured above — Machined from solid brass, with raw machining marks preserved along its single-piece body. ($70 for the pen alone, $100 with stand included)
[As of writing (October 23rd, 2019), the prices above are limited-time introductory amounts.]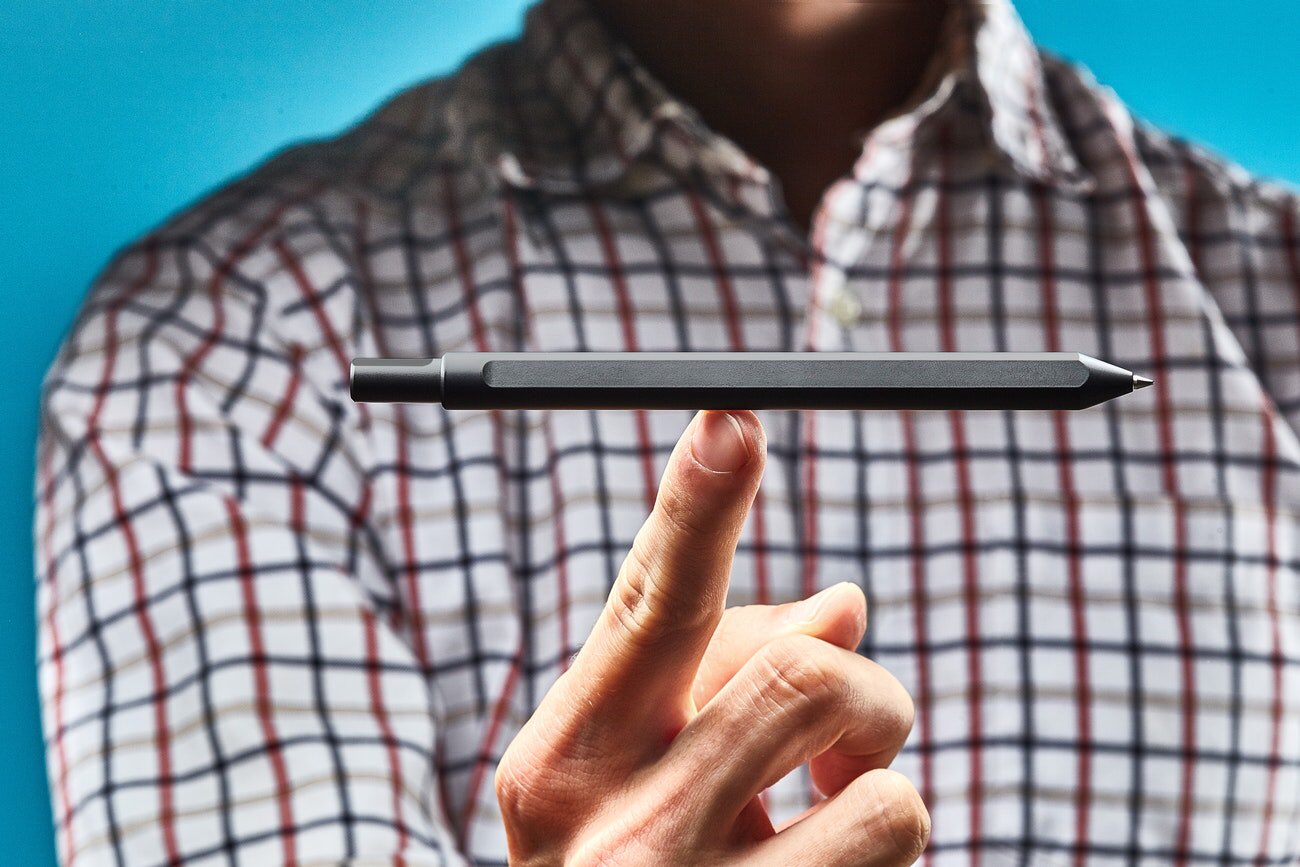 Built to last a lifetime and beyond, this is an heirloom-quality writing implement that feels terrific in the hand and will always be within easy reach at your desk, so you never have to go hunting around for it. Transitioning from digital to analog workflows has never been smoother.
Each stand is made of solid steel with either a maple or walnut wooden accent. The pen can be inserted into top vertically, or can be rested comfortably on its side thanks to notches on either side of the stand: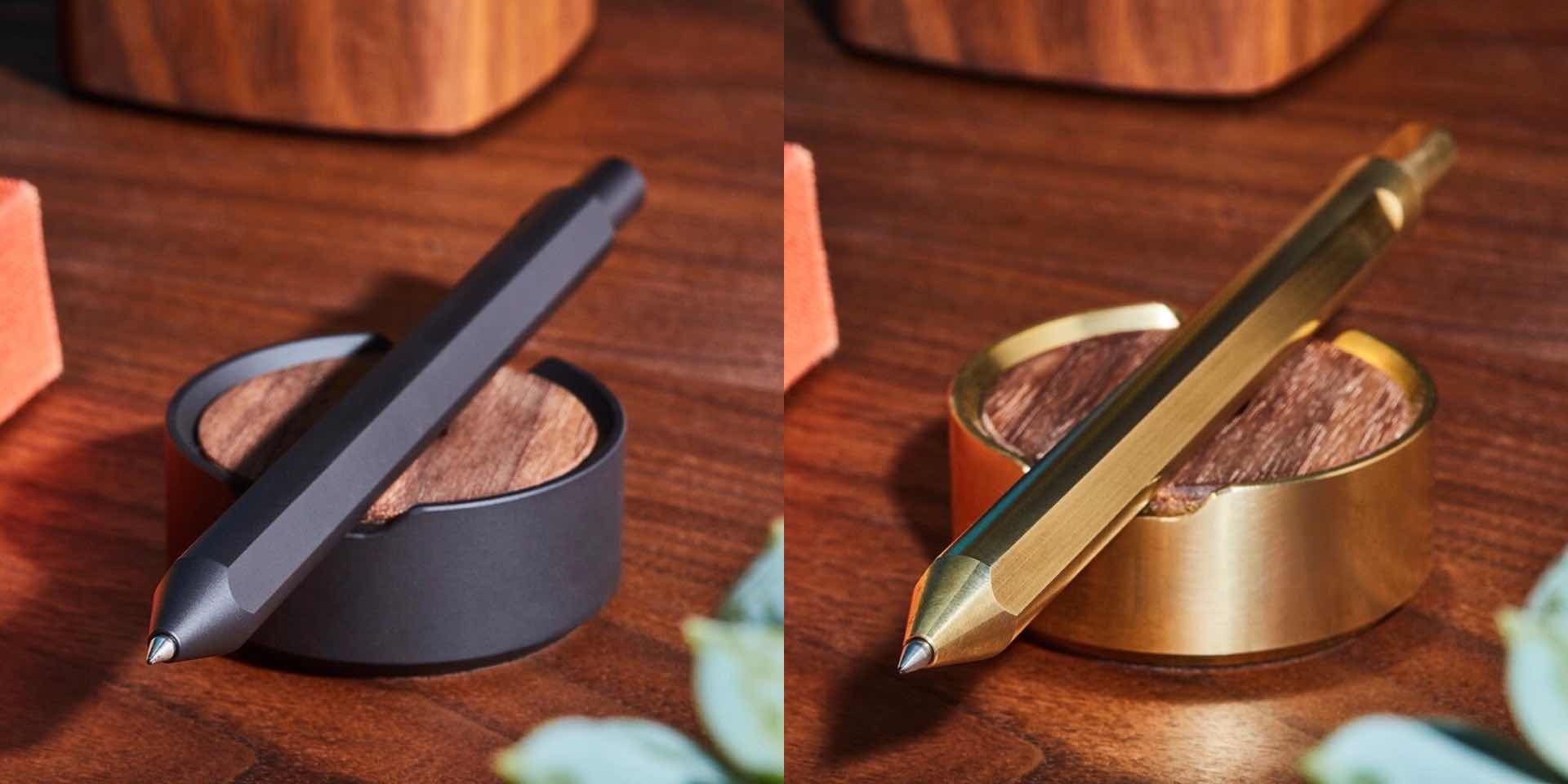 These pens and stands are simply outstanding desk accessories. Check out the full collection on Grovemade's website.