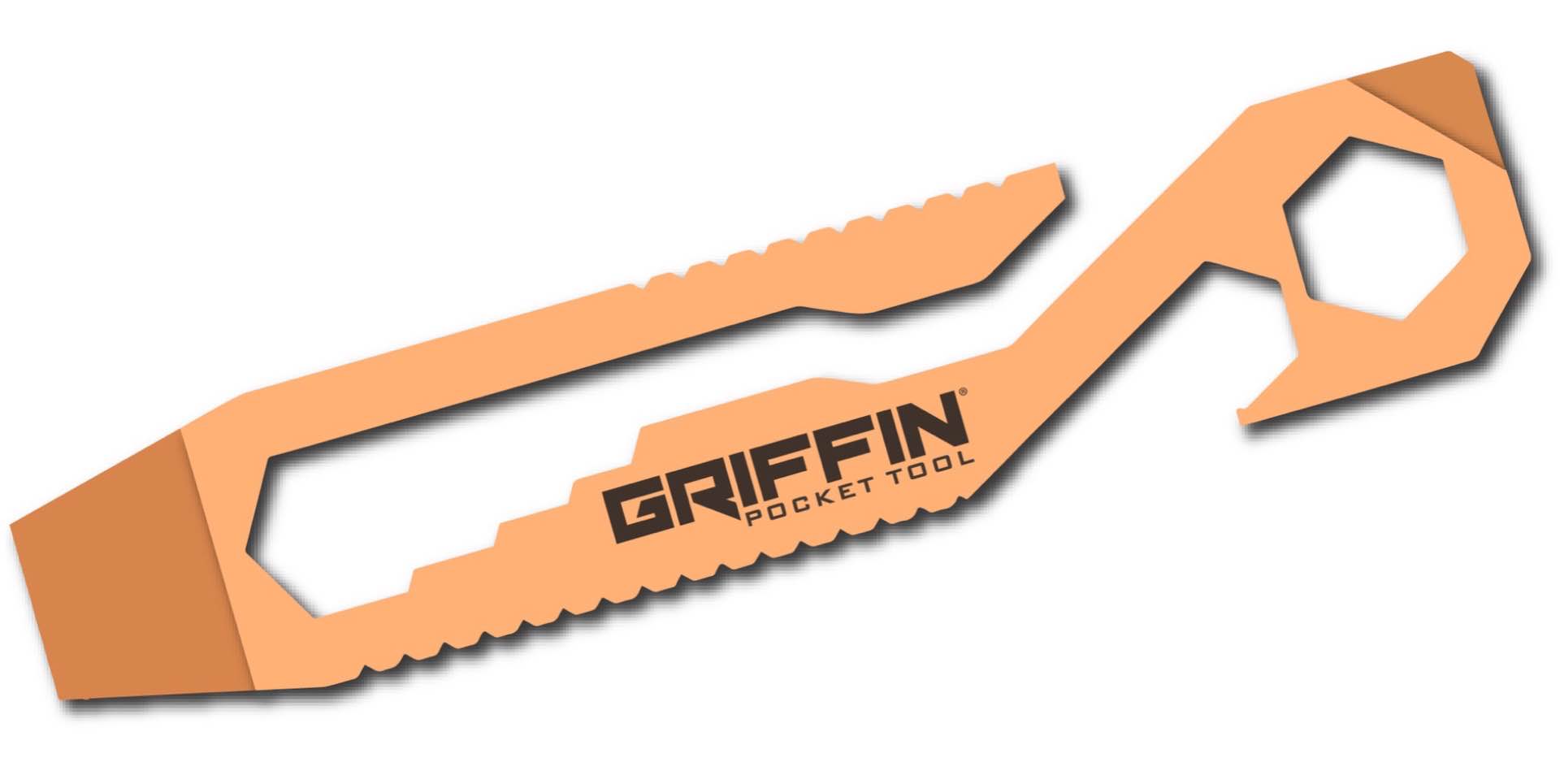 The Griffin Pocket Tool
The Griffin Pocket Tool would likely be an invaluable (and totally sweet-looking) addition to your keyring. It's got 11 tools packed into one sleek design: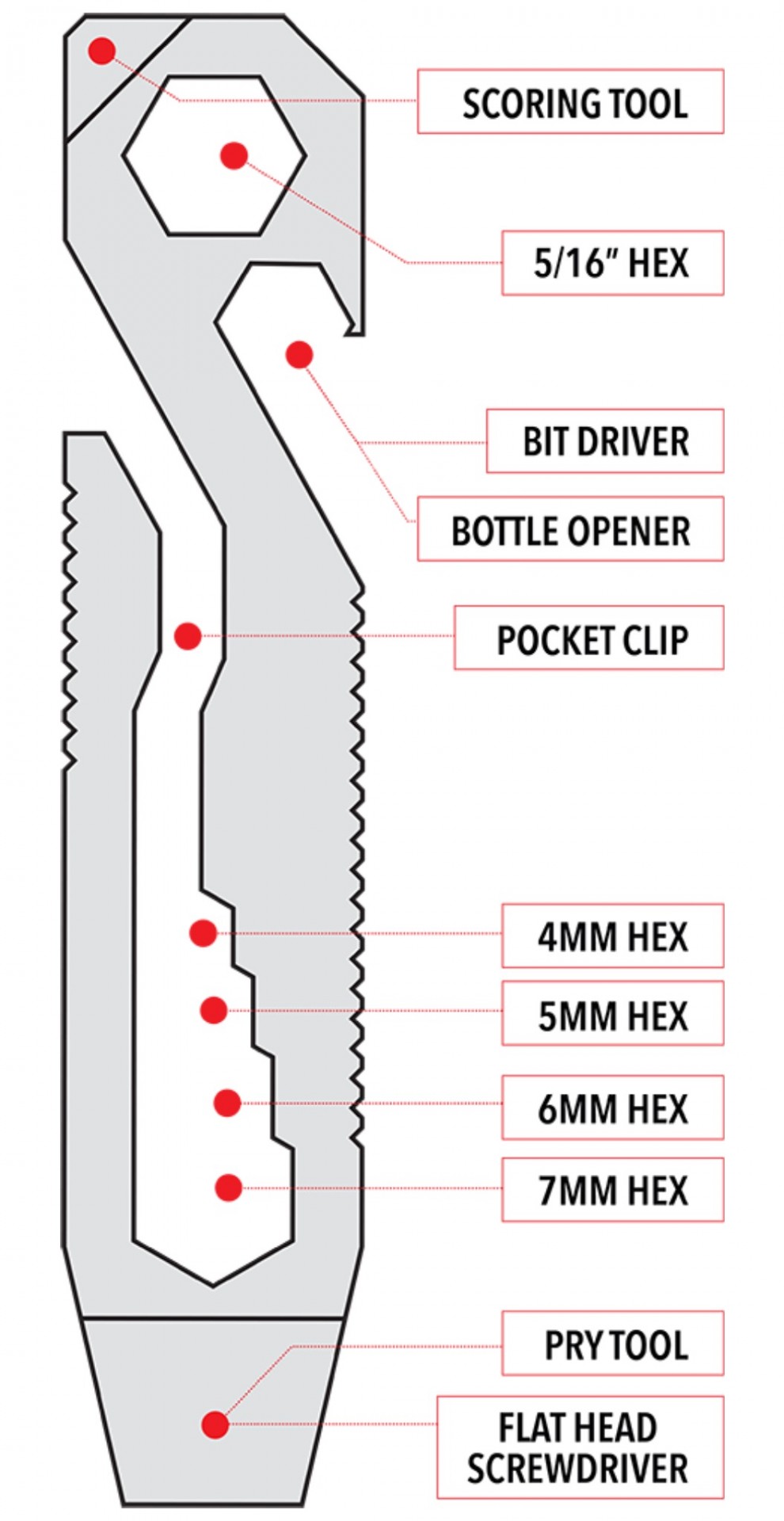 Here's the list in text form for accessibility purposes:
Bottle opener
Pocket clip
Flathead screwdriver
Scoring tool
Pry tool
¼" bit driver
5/16″ hex wrench
4mm hex wrench
5mm hex wrench
6mm hex wrench
7mm hex wrench
The whole thing can easily attach to your keyring, which can then be kept solidly in place thanks to that deep pocket clip built into the tool.
It comes in a number of metals like stainless steel ($25), titanium ($45), and brass ($35), but for my money, it looks best in copper ($45):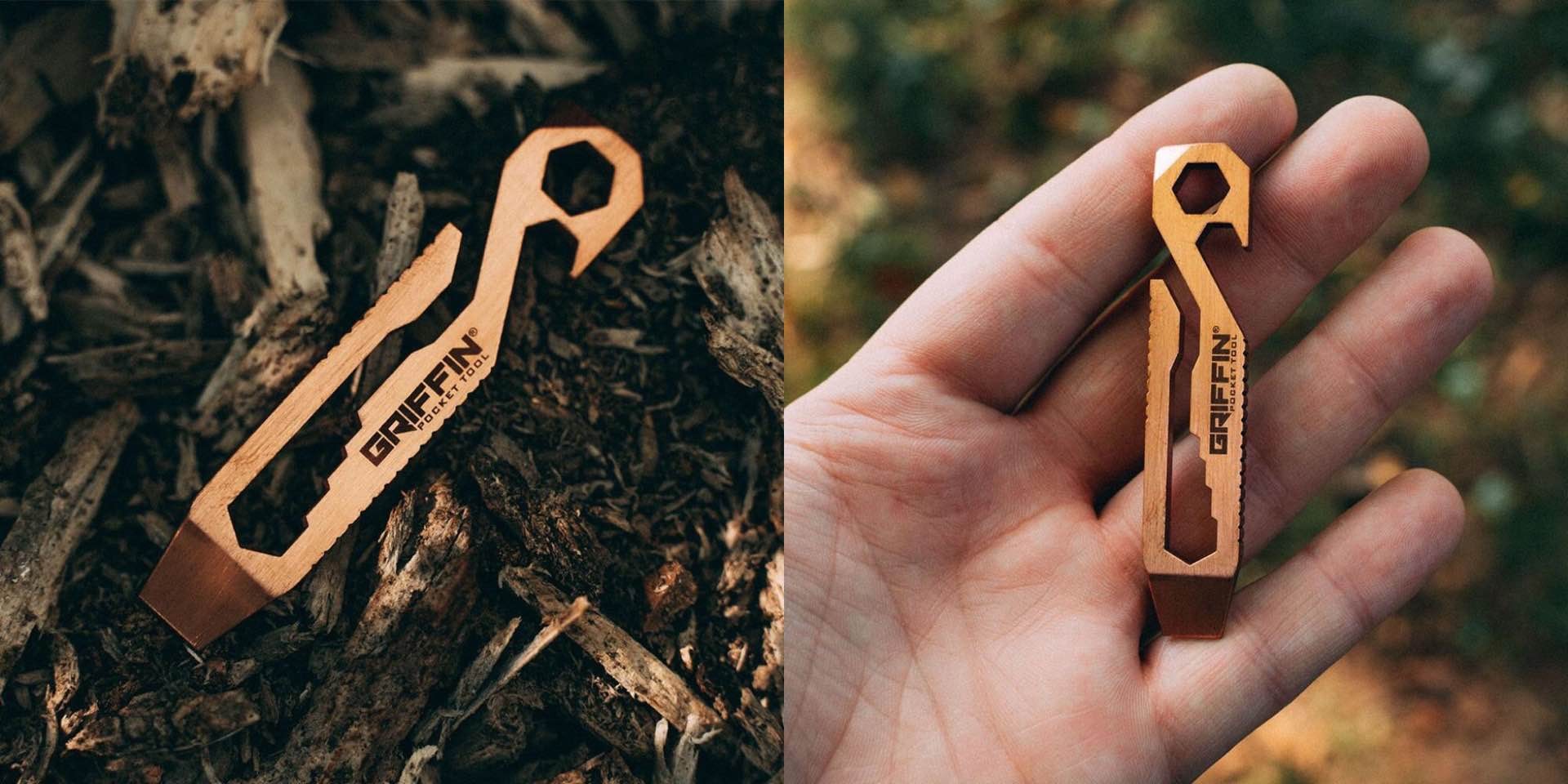 They also offer a mini-sized version that offers all the same tools, just with a shorter pocket clip for an even more pocket-friendly profile.