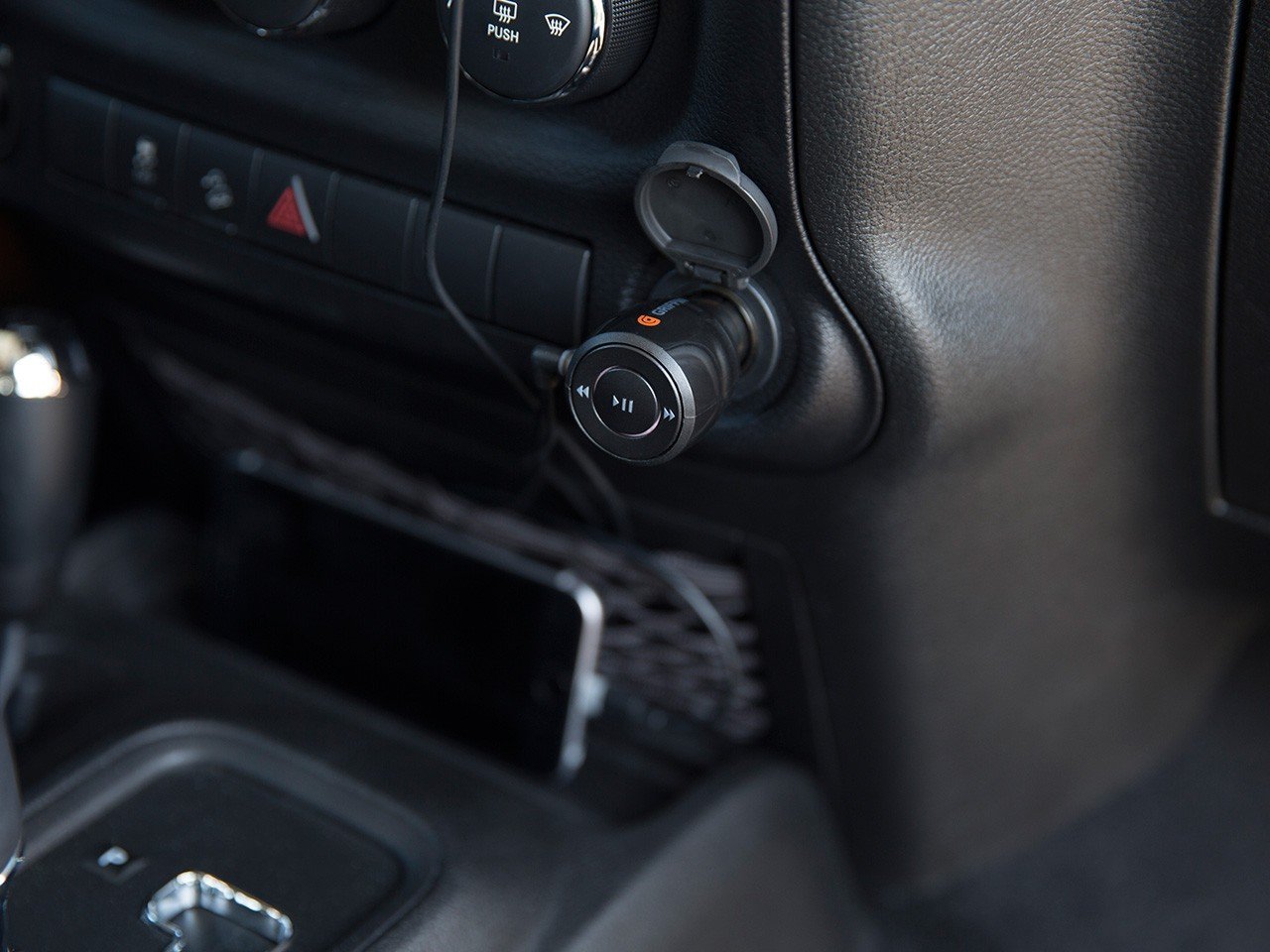 Griffin iTrip AUX
The Griffin iTrip AUX is a relatively new car audio accessory. It includes a lightning cable and a 3.5mm out plug on the charger. This allows you to plug a 3.5mm audio cable into your car's AUX port and then the lightning cable into your phone. You'll have audio + charging through one cable.
I almost prefer this type of device over something with Bluetooth because makes volume control extremely simple. It disables the local volume on the iPhone, and you control it directly on the car. If you've got an AUX port in your car, this is a great way to combine charging and audio out for your iPhone. If you want to learn more about iPhone car audio gear, be sure to check out our gear guide
You can buy it on Amazon for $49.99.