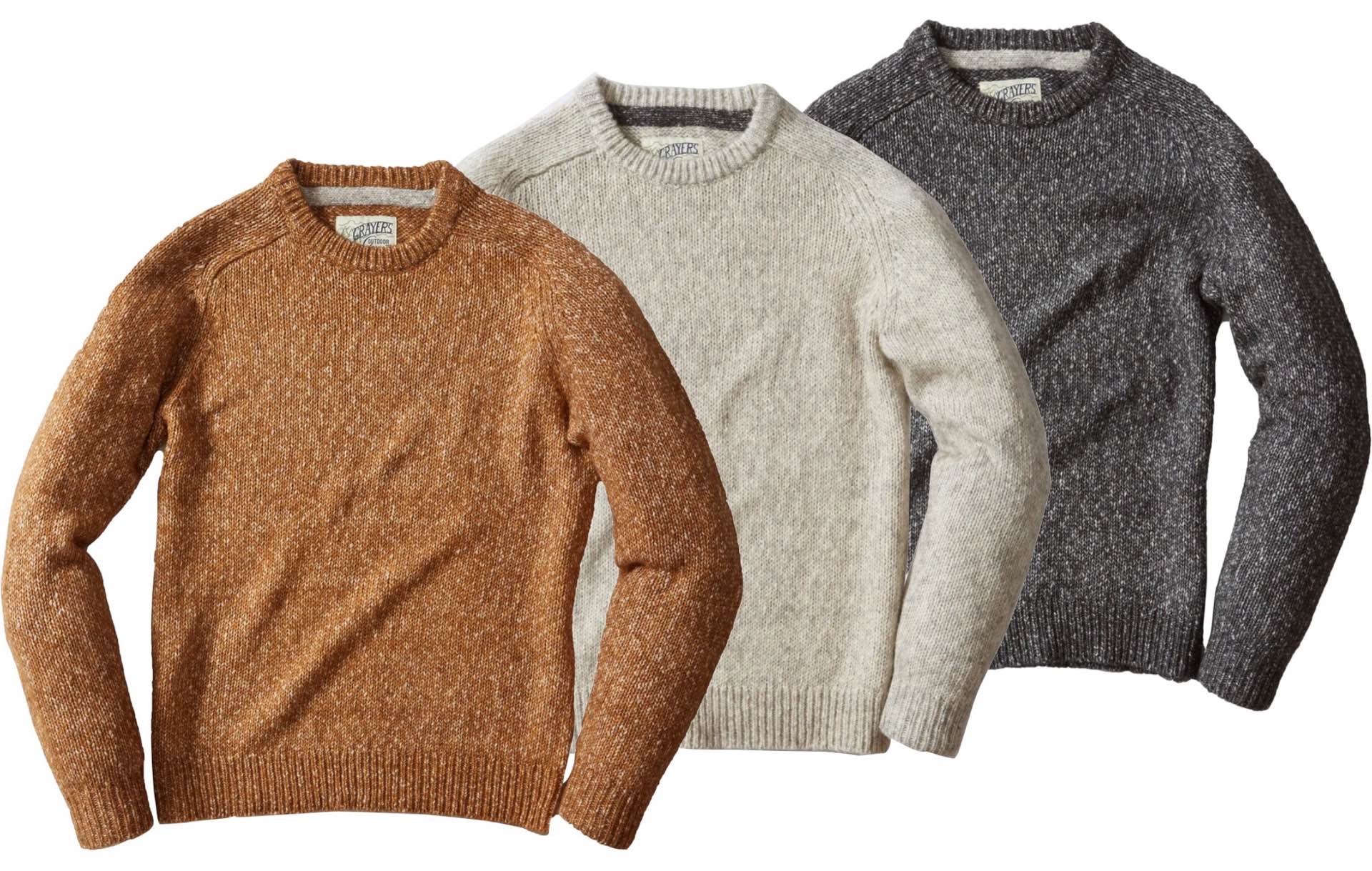 Grayers "Bradford" Raglan Crew Men's Sweaters
Grayers' newly launched "Bradford" line of pullovers are foolproof focal pieces for crisp days and make perfect layering sweaters.
They're made from a super soft and cozy blend of 63% cotton, 30% polyester, and 7% yak wool, with a loose-knit (#3 gauge) jersey stitch construction for an attractive texture that's warm yet breathable. The raglan sleeves offer extra freedom of arm movement and additional space in the underarms.
Basically, you'll never be comfier when reading your favorite book by the fireplace.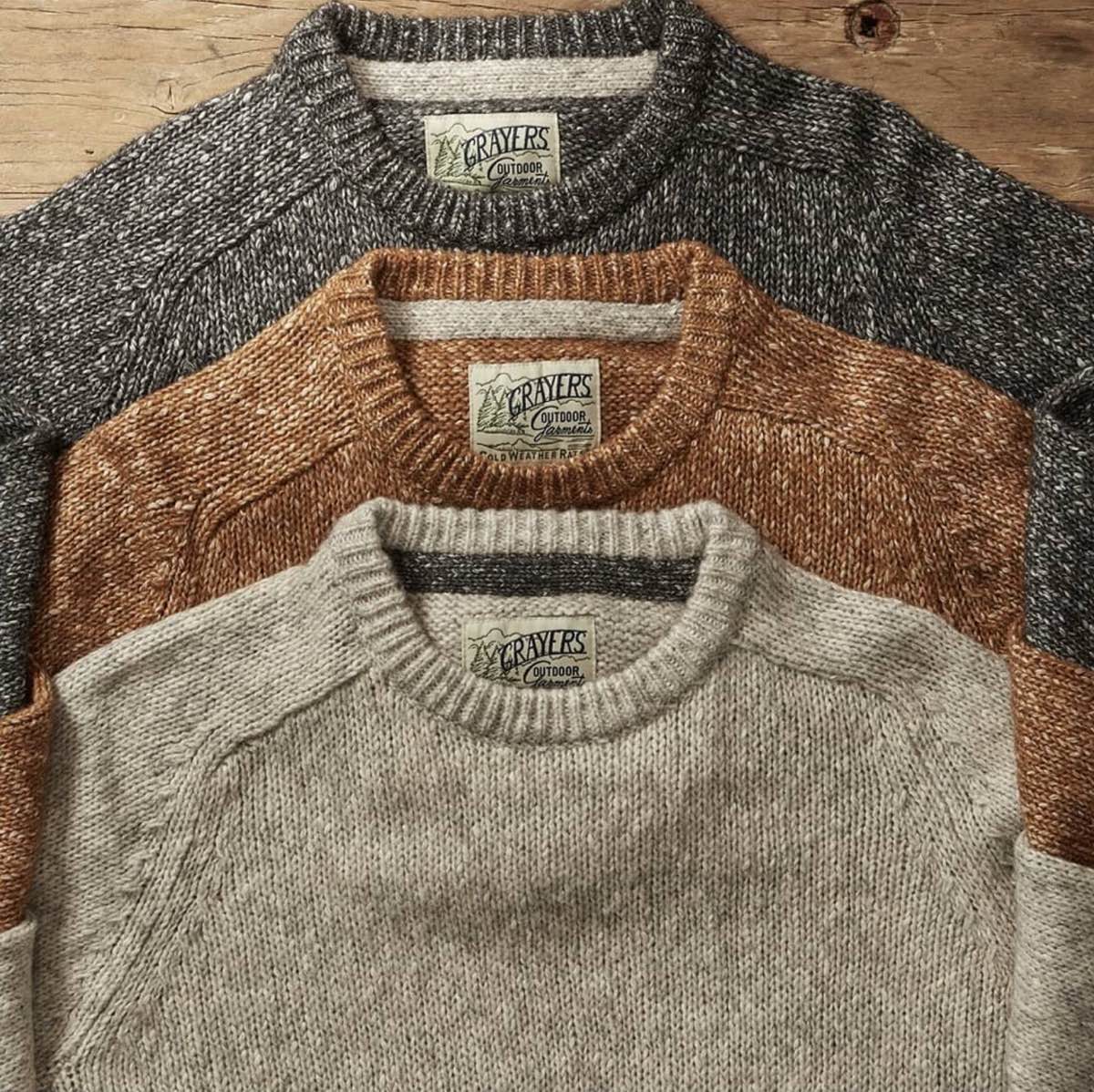 There are three colors to choose from: "Biscuit" (tan), "Smoke" (white/cream), and "Charcoal" (dark gray).
Get yours for $165 at Grayers. (Actually, as of November 11th, 2020, you can enter promo code FALLSALE at checkout to knock the price down to $123.75 per sweater. I have no idea how long that will last, so if you're gonna get one of these things, do it quick.)